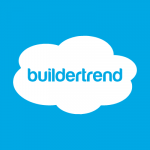 Buildertrend is cloud-based construction management software designed for the home building, remodeling, specialty contracting, and commercial industries. It has a suite of tools for managing projects, financials, customers, and services. We compiled Buildertrend reviews from around the web and found that Buildertrend has mostly positive ratings. We also compared the most popular pricing options for small business owners.
Want to know the top construction management software for small business? Read our Buildertrend alternatives guide.
Buildertrend Customer Reviews
Overall Experience: Good
Ease of Use: Good
Customer Service: Excellent
Pricing: Fair
Summary of Buildertrend Reviews
What Buildertrend does well:
Users who gave Buildertrend a positive review gave good ratings for Buildertrend's customer service. Some users worked with support to implement changes and improve the software.
What Buildertrend does not do well:
There aren't a lot of negative reviews for Buildertrend, but some users think it's overpriced for those that don't have multiple projects a year. There are also some users who think their features for leads and financial management could be better.
Most Helpful Positive User Review
A positive reviewer from the site Software Advice said that while there was an initial learning curve, he was assigned a dedicated Client Service Manager who helped him through it all. They started out with weekly and bi-weekly meetings until the software was up and running. He said the system has been a lifesaver so far, even when they are probably utilizing just a small percentage of its features. He said that oftentimes, once a product is purchased, customer support goes by the wayside, but he feels that it's not the case with Buildertrend.
Most Helpful Negative User Review
A reviewer from Software Advice said that the only bad thing he can say about Buildertrend is its price. He realized that it's quite a costly investment for a business that does not have multiple large projects running throughout the year.
Other Buildertrend Reviews From Users Around the Web
Here are a few other resources for finding helpful Buildertrend reviews from customers. We rated the review sites on a scale from poor to excellent based on how trustworthy and useful the reviews seemed.
| Review Website | Average Rating | Number of Reviews | Quality of Reviews |
| --- | --- | --- | --- |
| Software Advice | 4.5 out of 5 | 882 Reviews | Excellent |
| Featured Customers | 4 out of 5 | 176 Reviews | Good |
| G2 Crowd | 4.2 out of 5 | 7 Reviews | Good |
*Average rating as of date article was written: Oct 24, 2017
Buildertrend Pricing
Buildertrend pricing starts at $99 per month for one project, with no setup fees and with a 30-day money back guarantee. Their more detailed pricing structures aren't readily available on the website, but they do specify that the more projects a user adds, the cheaper the monthly fee becomes.
The standard $99/month Buildertrend plan includes:
1 project per year
Unlimited # of users
Unlimited leads & proposals
Unlimited phone & email support
Unlimited training sessions
Unlimited file storage
Included marketing materials
Access to Buildertrend University
Its features are broken down into pre-sale process, project management, financial tools, and customer management. Under these four modules, the various tools include:
Bid requests
Leads/CRM
Auto email marketing
Daily Logs
Scheduling
Warranty
Trade partners
Payments
Purchase orders
Lien waivers
Time Clock
Customer login
Surveys/reviews
The system can be run via a desktop or mobile device. It's compatible with Mac, Windows, Android, and iOS. They also have a number of integrations which include Xero, Quickbooks, Dropbox, and more as listed here.
Compare Buildertrend Competitors
Not sure if Buildertrend is the right construction software for your small business? Look through our construction software reviews for comparisons.