Let's face it. A great real estate team will outperform a great individual agent every single day of the week. Even if you're a rainmaker, you're still going to have to turn away leads you don't have time for. Learning how to build a real estate team will mean you can work every single lead that comes across your desk, and generate more referrals from closing them.
In order to get you started, we asked 16 top producing agents and brokers for their best advice on team building. Read on for their tips for building a real estate team in 2018.
---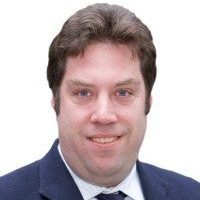 ---
2. Have a Strong Documented Approach to Your Business
---
3. Use a Personality Assessment Tool to Find Great Team Members
Bruce Ailion, Atlanta Associate Broker & Attorney, RE/MAX Town & Country
---
4. Build Your Real Estate Team by Demand
---
5. Implement a Consistent Recruiting and Retention Process
Bryan David, Broker, Bryan David Group, Keller Williams
---
6. Have Systems in Place Before You Start Hiring
Tim and Julie Harris, Real Estate Coaches
---
7. Your First Team Hire Should be a Virtual Assistant
Emile L'Eplattenier, Real Estate Analyst, FitSmallBusiness.com
---
8. Keep Personality in Mind When Hiring Team Members
---
9. Figure Out Your Ideal Team Structure & Avoid Boxing Agents in
---
10. Don't Wait to Start Your Team
---
11. Get a Clear Picture of Your Ideal Hire
Joshua Jarvis, Buford Realtor, Jarvis Team Realty
---
12. Hire Team Members Who Complement Your Work Style
---
13. Learn the Art of Delegation
---
14. Invest in Relationships With People, Not Just Systems
---
15. Create & Follow a Business Plan That Fits Your Team Needs
---
16. Delegate, Don't Abdicate; Trust, But Verify
Tim and Julie Harris, Real Estate Coaches
---
BONUS: Learn Real Estate Team Building Models
---
Over to You
Do you have some great advice on how to build a real estate team? Let us know in the comments!