U.S. employees spend, on average, about a quarter of their work time week reading and answering emails. But despite that fact, a lot of professionals still don't know how to use email communication properly.
To keep you from developing poor email habits, we asked 31 top professionals to share their best email etiquette tips. These will help you improve your day-to-day online communications to ensure you get the best results for your company.
Here are the top 31 business email etiquette tips from the pros:
---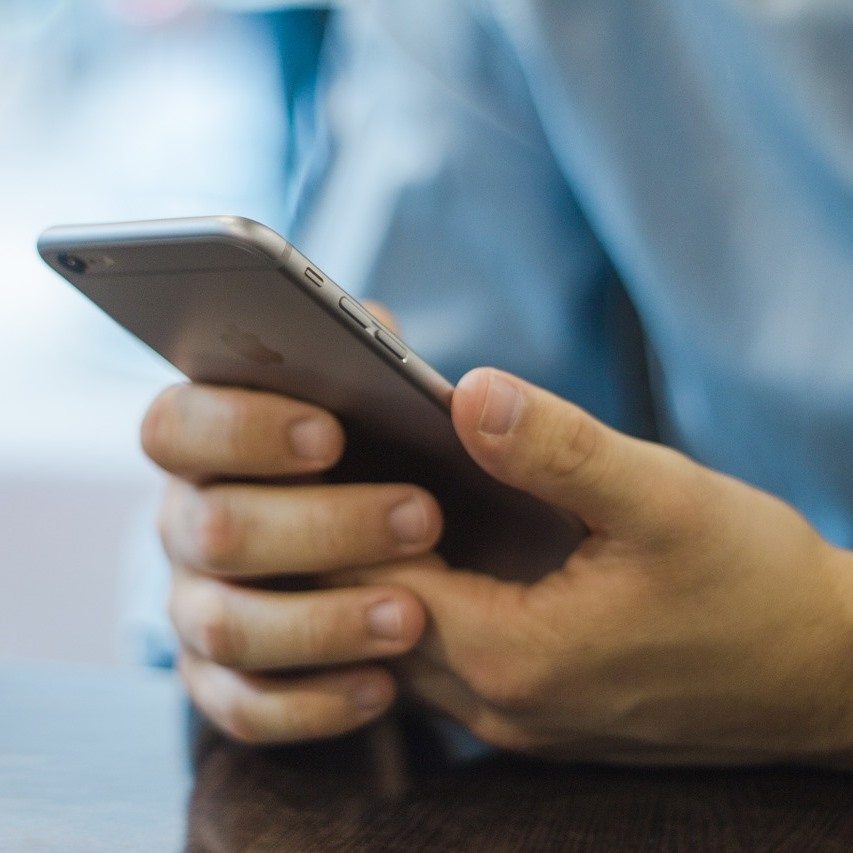 1. Stay Calm
George Barse, Trainer, Target Training
Sending an angry or emotional email is not a good idea. People sometimes let their emotions get the best of them and write emails with multiple punctuation marks and all-capital letters to show how upset they are. Try to calm down first. Doing this can help you avoid sending an email you'll regret.
---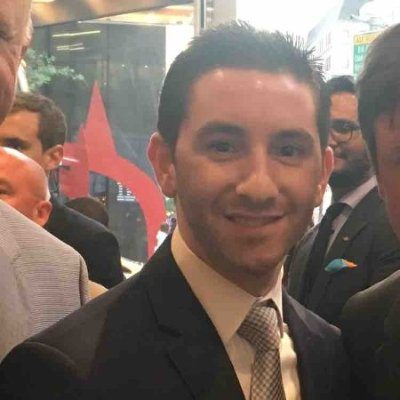 2. Use a Signature with Contact Details at All Times
Pete Solano, Chief Information Security Officer, ROX Systems Inc.
Include a full signature with appropriate contact information both in NEW EMAILS AND REPLY EMAILS. Some of our customers and sales reps either do not have a signature when sending a new email or when replying to an email they do not have a signature. Check out these 25 Email Signature Examples for inspiration.
---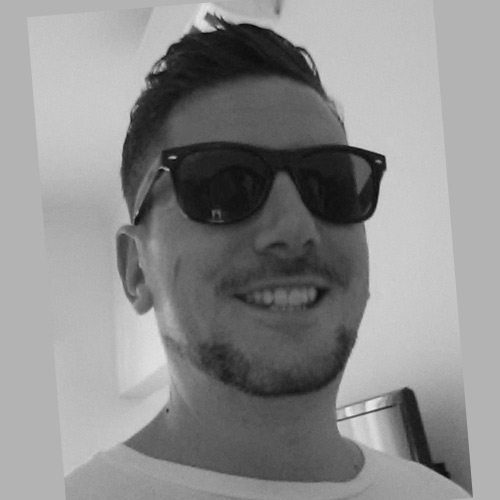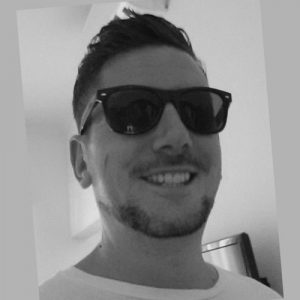 3. Match Your Tone to Your Relationship With the Recipient
Ollie Smith, CEO, ExpertSure
It's important to understand who you are talking to and gauge the stage of your relationship so you can change your tone as the relationship progresses. A Wired study showed how even top C level executives only have a coin toss chance of correctly interpreting the emotion behind an email. As seemingly unprofessional at it might be for a top-level exec to use them, emojis and GIFs are at the top of the pile when talking with staff now. What do you think ramps up motivation more: "Great job, keep at it." Or "This is literally how I feel about you right now." However, the latter email would be totally inappropriate for your first contact with a B2B supplier. It really comes down to your ability to read the situation and adjust quickly.
---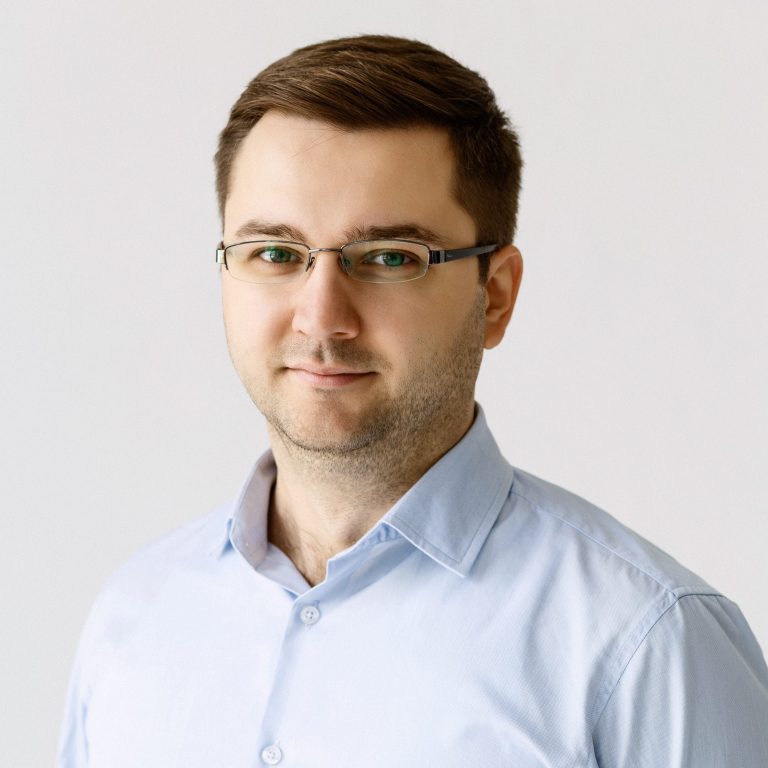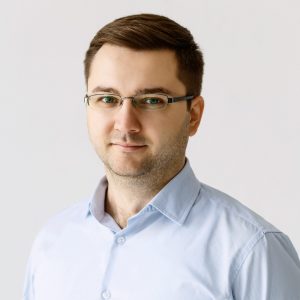 4. Make Your Email Signature Look Professional
Volodymyr Zastavnyy, CEO, NEWOLDSTAMP
Although a signature "Sent from my iPhone" sometimes might work as an excuse for typos, in most cases your business email should contain a professional-looking sign-off. An effective business email signature includes your name and position, contact information, your headshot or company's logo, a link to your website and social media icons. You can also add promotional banners to support your ongoing marketing activities. Your business email signature is not your CV. Try to keep it simple and minimalistic including only that information that matters most for both your business and communication purposes. Don't overuse font styles, sizes, and colors – as this makes your business look inconsistent.
---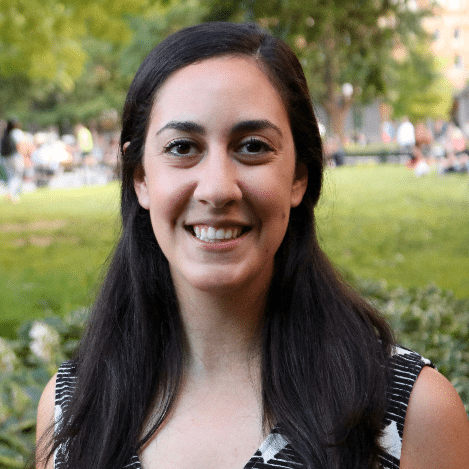 5. Track Emails and Respond Faster With a CRM
Wouldn't it be great if you knew when someone opened your email and clicked on the link you sent? Freshworks CRM is a CRM that helps you track all the information about a prospect, including where they are in the sales process and every email sent and received. You get instant notifications when an email is read and if your contact clicked on any links so you can follow-up faster. Freshworks CRM also offers customizable email templates, email scheduling, and personalized bulk emails. Click here for a free 30-day trial.
---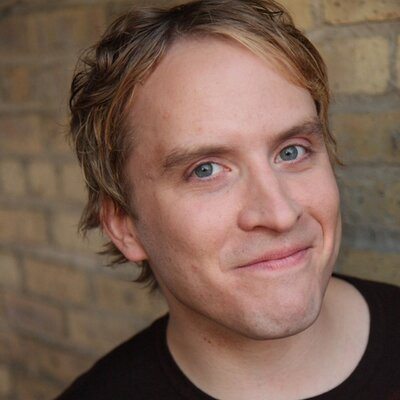 6. End the Email With 'Does that help?'
Nathan Kontny, CEO, Highrise
This is particularly for emails to customers/leads needing customer support. Too many support emails end abruptly and make customer feel like they are bothering the company they are emailing. By asking a question like 'Does that help?', you let your customers know you care to make sure their issue is absolutely resolved or they get a chance to keep conversing over email until it is.
---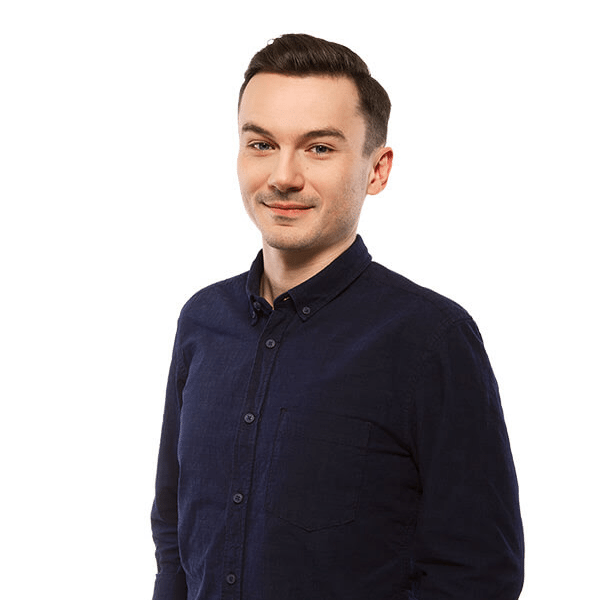 7. Use Online Tools to Perfect Grammar and Tracking
Bart Turczynski, Editor, Uptowork Career Advice Website
As an editor, I'm terrified that I might send out a typo-ridden email. I hate to think what poor style and grammar would say about me and my professional competence. I use Grammarly to proofread my correspondence. I might look up certain phrases in Writefull as well. Finally, when communicating with non-native English speakers, I might even scan the message in the Hemingway app. I don't want to worry about remembering when I should follow up, so I use Mixmax to track my emails and set automatic and manual reminders. Following up matters and is not a faux pas. To some recipients, not following up suggests that you weren't serious about your idea in the first place.
---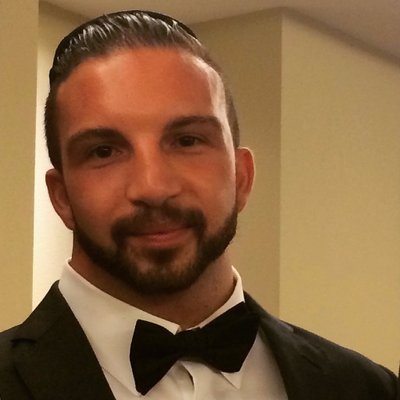 8. Format Lengthy Emails Properly
Ari Banayan, Author, Habit Nest
Take advantage of formatting your emails using bold, italics, and underlining when composing a lengthy email. There are times that we need to put lengthy emails together with extremely important points. Using these three styles can help make your emails more digestible and will point out key sentences to the reader that they should not overlook. Lengthy emails can also become more digestible with bullet points as well!
---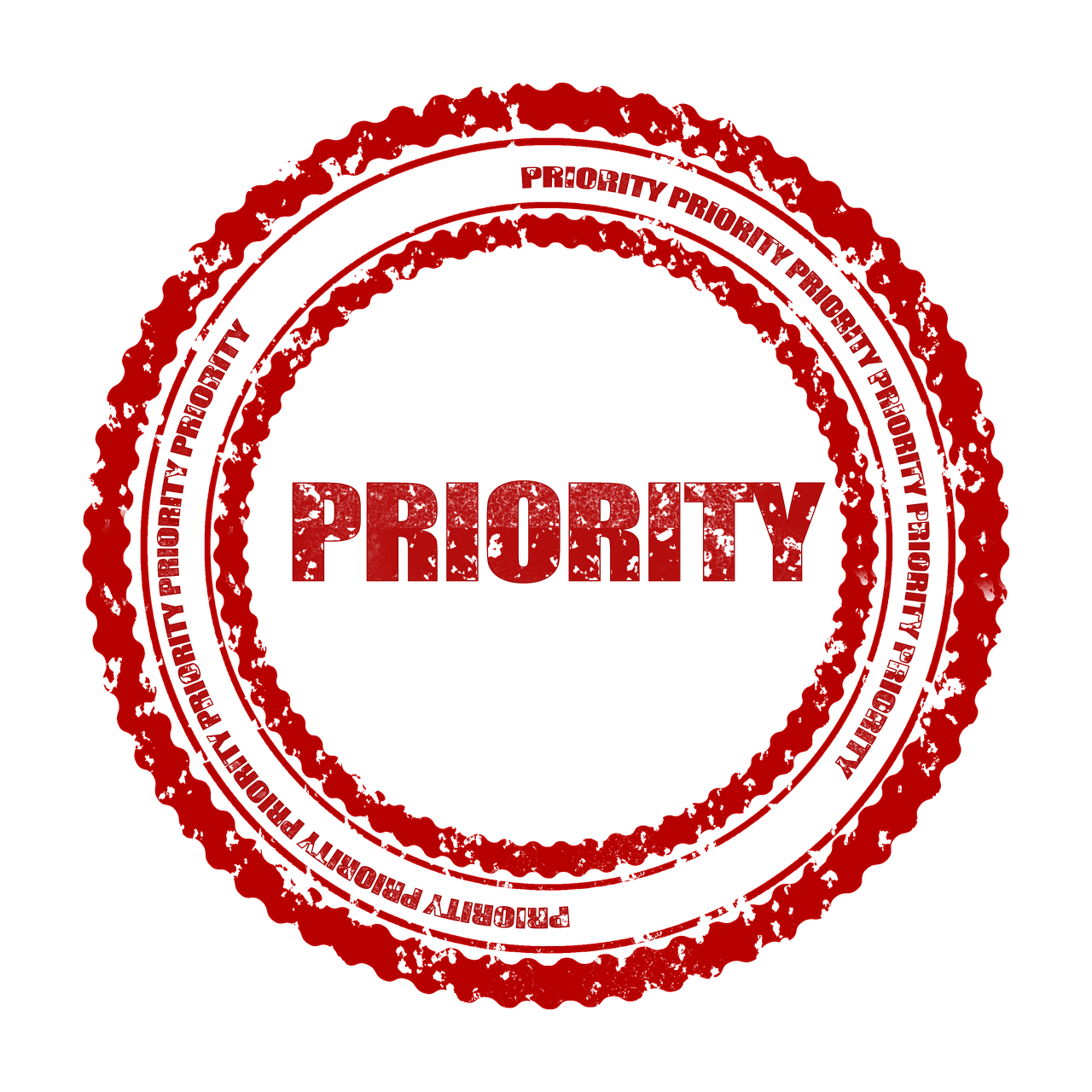 9. Use Priority Flags With Discretion
Meghan Casserly, Staff, Forbes
Only use a high priority flag when necessary. Using it too much will eventually have the opposite effect as the recipients would think you always tag your emails as priority even if it's not. If your flag is out of line, you can annoy your customers, colleagues, or any people you do business with.
---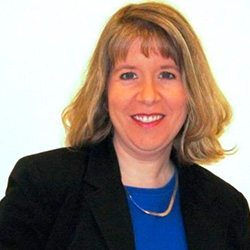 10. Proofread Everything
Patricia Simpson, Director, University of Illinois at Urbana-Champaign
Check your message for contextual errors that spell check may not catch. Re-read your message before sending it… spell check doesn't catch everything!
---
11. Use a Professional Salutation
Ty McLaughlin, CFO, OnceLogix
Using "Hey," "Yo," or "Hiya" isn't professional, no matter how well you know the recipient. Use "Hi" or "Hello" instead. To be more formal, use "Dear (insert name)." Using the person's name in the salutation — "Hello Robert" — is quite appropriate, but remember not to shorten a person's name unless you're given permission to do so.
---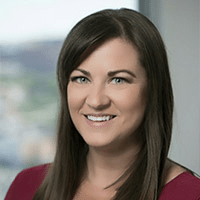 12. Avoid Using Background Images
Robin Schwartz, Managing Partner, MFG Jobs
Don't use background images or stationery. Some email clients like Outlook allow you to apply backgrounds to your outgoing messages. This should be avoided as the images or stationary can take up a lot of space when sending an email. Also, when someone attempts to reply to your email, the background is automatically applied. Stationary with butterflies and backgrounds of your favorite light blue color aren't meant for your business emails. Keep the font readable and in a color that doesn't strain the eyes.
---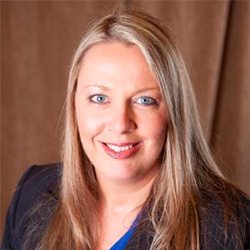 13. Make Sure Your Subject Line is Relevant & Descriptive
Veronique Deblois, Food Blogger, Food and Wine Chickie
This seems absolutely basic but including a relevant email subject line is critical. With the number of emails we receive each day, being able to decipher quickly which emails are pressing is key.
---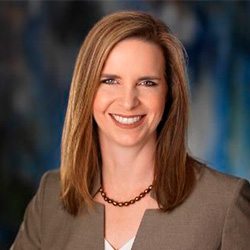 14. Make the Next Step Clear for Your Email Recipient
Dr. Melissa Gratias, Vice President, Sandler Training
Too often, the purpose or intended outcome of an email is unclear. To ensure that someone receiving my email knows exactly what to do, I put the words Action Requested: in bold and follow that with, you guessed it, the action I am requesting the reader to perform. It catches the eye, keeps me from copying people who have no actions to perform, and generates results, and not just replies to my emails.
---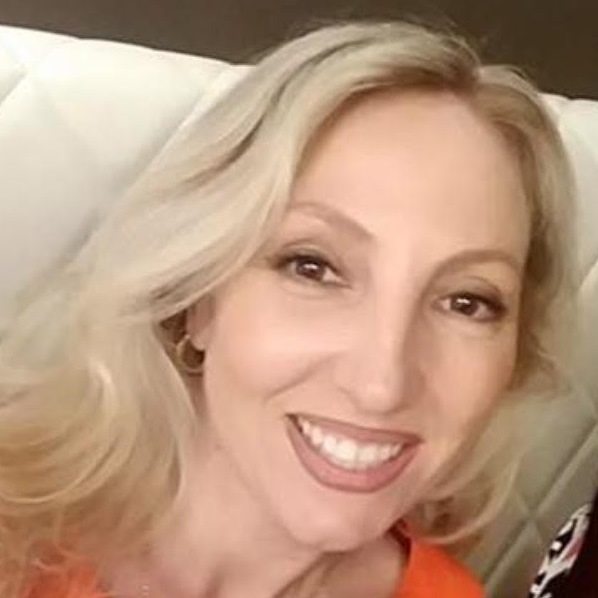 15. Always Address Recipients By Their Last Name
Maryanne Parker, Founder, Manor of Manners, Intl
The person will let you know how to address them in the next email. If the email is signed with the first and last name, then you should continue addressing the person by the last name. If it's signed only with the first name, then you have the green light to address the individual by their first name.
---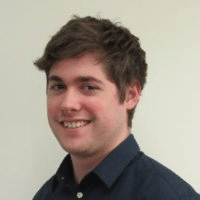 16. Embrace Templates for Customization
Alex Brown, Digital Marketing Manager, ProjectManager.com
When sending emails to coworkers or prospects, don't be afraid to use templates. Tools like BuzzStream, Boomerang, and others allow for the use of customizable templates and tracking when conducting an email marketing campaign. It can be very time consuming to produce original emails if you have a lot of prospects to reach out to. I have found templates that allow for unique customization usually are more successful than individually crafted emails. Crafting templates for different situations, whether you are emailing a coworker, your sales team, or a prospect makes sure that all of the important information is present in the email and in an order that works.
For more information on how to conduct a custom marketing campaign that's catered to your target audience, read our ultimate guide on email marketing.
---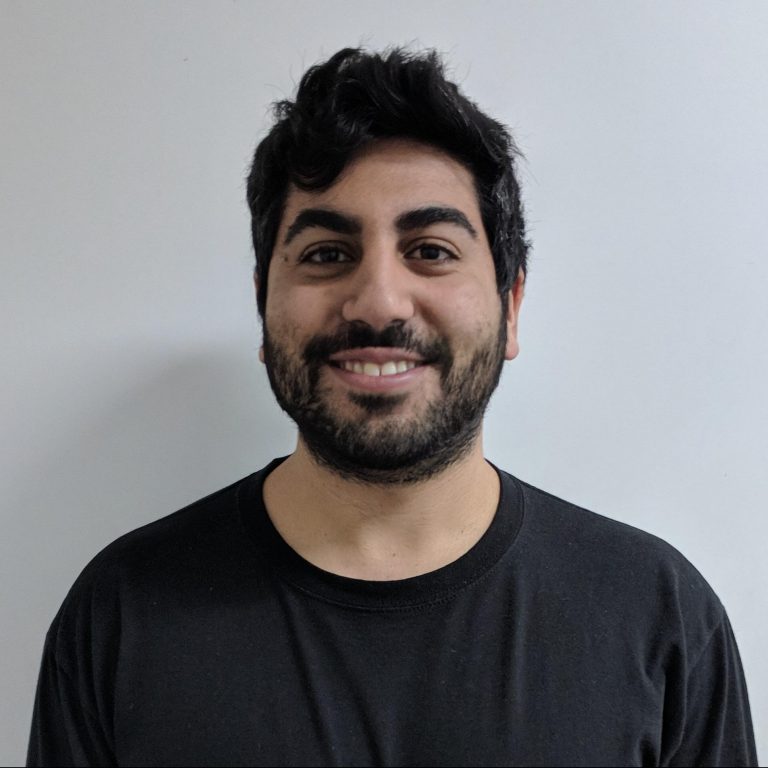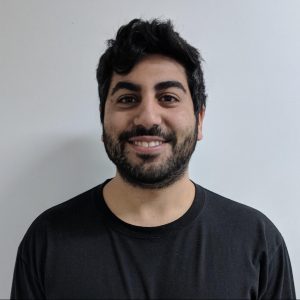 17. Keep Your Emails Clear & Concise
Nate Masterson, Marketing Manager, Maple Holistics
When it comes to sending a professional email, it's important to remember that you have to be as clear and concise as possible. You want your point to come across easily and take as little time to read as possible. Use numbered lists or visual representations of data to make the information discernible and easy to understand. Spending some time on Photoshop or Excel – or having your in-house graphic designers work on some prepared images — can make this process a lot easier. It's important to remember that in many cases, the email you send will be the first point of contact that a customer or client may have with your business.
---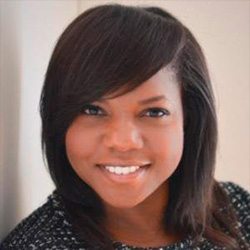 18. Give the Recipient Multiple Options When Setting Up a Meeting
Crystal L. Bailey, Director, The Etiquette Institute of Washington
My goal when setting up times for calls and meetings is to lessen the back and forth. By offering concrete time windows, I find that I'm often able to narrow down a time in 1-2 emails instead of 5-6.
---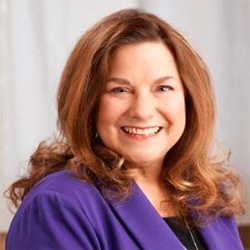 19. Use Blind Carbon Copy (BCC) To Make Your Emails Appear More Personal
Carol Kaemmerer, Executive LinkedIn Coach, Kaemmerer Group LLC
My favorite business email tip is frequent use of blind carbon copy (BCC). For example, if I want to send an article to several unrelated people, there is no need for them to know who else is receiving it. It seems more personal if the recipient's name is the only one that appears than if 20 people are shown in the To list. Also, if you're sending something to unrelated people, it is considered impolite to disclose their email address to people they don't know. Of course, there are times when it is important to show that you've emailed everyone within a work group or team, so use of the bcc is not appropriate in every instance.
---

20. Reply Promptly
Jenni Harris, Regional Industry Manager, EDPNC
A business associate told me a number of years ago that I should always reply to emails within 24 hours, no matter what. Even if I don't know the answer to a question posed in the email, even if I am in the midst of a project deadline, it is courteous to send a simple response to say that I received their email and will respond shortly.
This does two things. First, it lets the client/customer/sender know that they are important to me and that I am not ignoring them by not responding until days later. Second, it gives me extra time to find any information being requested.
---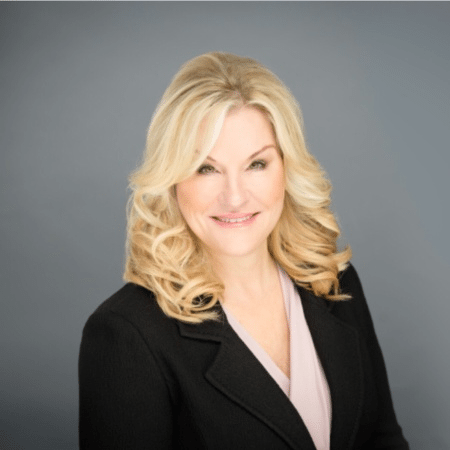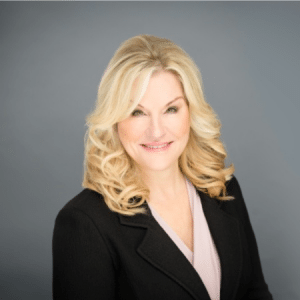 21. Introduce Yourself Right Away
Sharon Schweitzer, International Business Etiquette Expert & Founder, Access to Culture
In direct cultures like the U.S., the best practice is for the sender to introduce themselves by first and last name with some background information in the first few lines. For example, "Dear Ms. Mandell: My name is Sharon Schweitzer, founder of Access to Culture; I was referred to you by …" or "My name is Sharon Schweitzer and I am an International Business Expert writing to you about …" This is especially important when introducing yourself to new contacts, potential customers, clients, and employers who want to know how you received their contact information.
---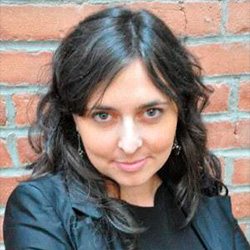 22. After Meeting With a Client, Send Them a "Thank You" Email ASAP
Marina Byezhanova, Cofounder, Pronexia
After meeting a prospective or an existing client, I send them a thank you email before I even leave the parking lot! Thanks to modern day technology, I no longer have to wait to get back to the office where I am bound to get distracted with other priorities. I also want to beat them to the punch to show appreciation for their time. When my contacts receive my brief, yet impressively prompt note thanking them for their time and alluding to a couple of points we touched on during our discussion, they are impressed every single time. I encourage you to try it, and you will reap immediate benefits!
---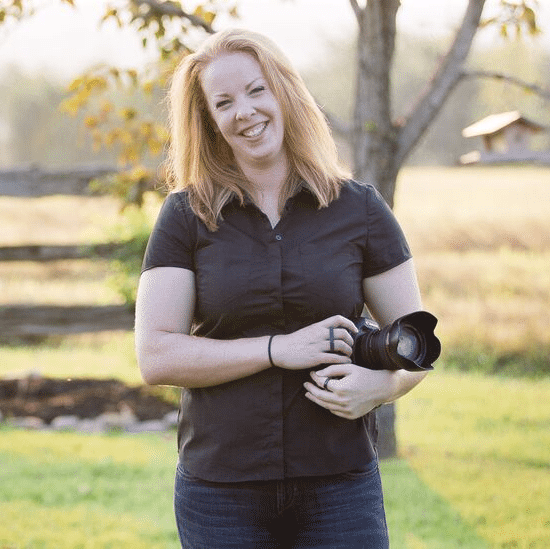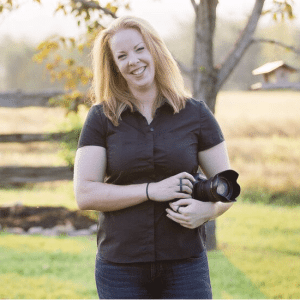 23. Give subscribers the Choice to Opt Out
Sophia Lemon, Owner, Photography for Ridiculously Happy People
My tip is for business owners who use platforms like MailChimp to manage an email list. It is very important that you give your list the option to choose how often they receive emails from you. For example, my list has the option to receive emails weekly, monthly, for special occasions, and for special events and contests. Subscribers must always have the option to opt out of emails altogether. Allowing your list to segment themselves will reduce unsubscribes.
---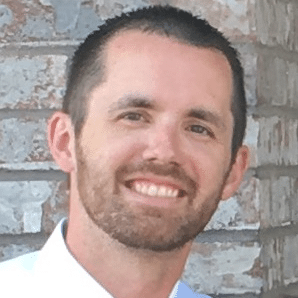 24. Give Your Emails a Personal Touch
Clayton Coombs, Marketer, The Advocates
When sending emails to prospective clients, it is very important to address the individual in a professional but also personal manner. Address the individual by name. Add questions in your email that will help you get to know this individual, but avoid stereotypical questions that resemble something a spam bot would ask. Do your research before you send out any email, especially if the email is going to an existing client. Make sure that you address it to the right person.
---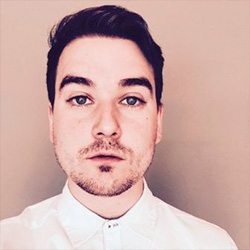 25. List Documents in Your Subject Line
Tyler Stuckey, Copywriter & Media Planner, Ainsley Shea
Our company has a regimented protocol when it comes to email subject lines. The format is always client followed by deliverable or subject followed by version of the document. Additionally, if the document attached to the email is in need of copy-editing or proofing, that is included as well. It ends up looking something like this:
Email Subject Line:
Client_Memorandum_V1_needs proof
This not only leaves zero room for confusion, but also makes it a breeze to find certain emails in your inbox.
---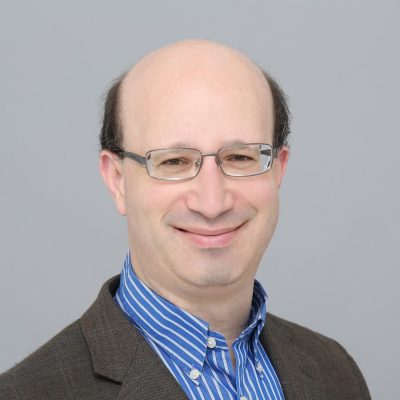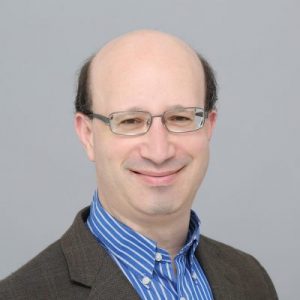 26. Avoid Spam Behavior
Joshua Feinberg, Vice President & Co-Founder, SP Home Run
Do not email strangers that aren't expecting to hear from you. There's a four-letter word (spam) that will lump you and your company's email reputation in with the bad guys. Also, do not make the all-too-common mistake of assuming that your LinkedIn connections have given you permission to import their email information into your email service provider (ESP) or marketing automation platform for mass emailing.
---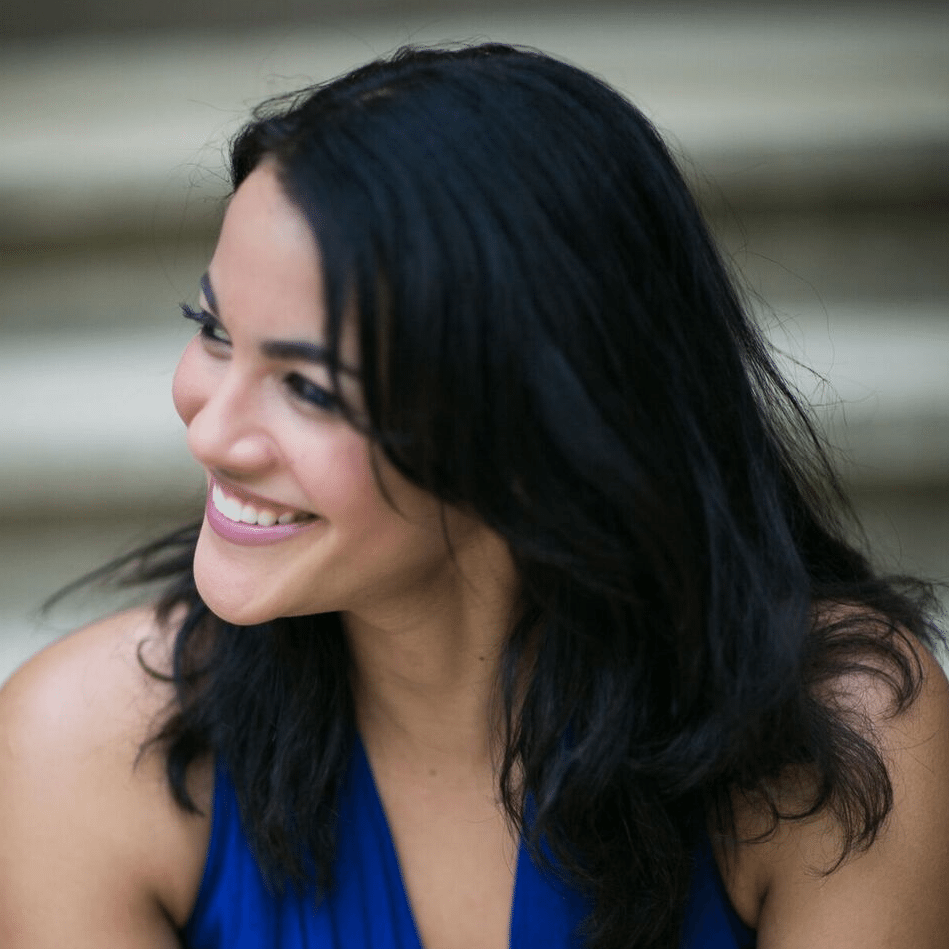 27. Avoid Email Blasts
Diane Elizabeth, Founder, Skincare Ox
Shooting off hundreds of emails may seem like the best way to quickly engage potential leads, but sometimes a personal touch works better. First of all, business leaders are becoming savvier and it's easy to spot a mass email campaign from a mile away.
Even the best campaigns lack authenticity. Instead, find your best prospects, study their business and needs, and send a personal email from one human to another. It does require extra time and attention, but you will reap higher conversion rates and stronger networking relationships as a result.
---
28. Don't Hit "Reply All" When Your Message Doesn't Apply to All
Monica Friel, Chief Executive Organizer, Chaos to Order
My favorite email etiquette tip is to be very judicious when hitting "Reply All". In business, it is common practice to copy all and reply all on every email thus cluttering up everyone's inbox. Be selective about what you send and say so as to not waste time and productivity.
---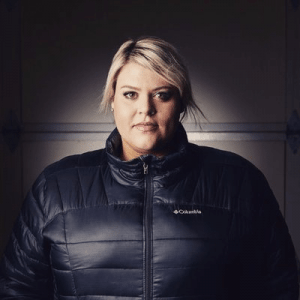 29. Learn the Appropriate Use of CC & BCC
Kristine Neil, Owner, Markon Brands
Learn CC and BCC and Use Responsibly: It's always a bit of a rub when you take the time to CC someone and then the recipient of the email only responds to the original sender, again and again. CC is about keeping someone in the know, it's like a primitive push notification to let you know that people are doing something you should know about. Unless it's clear you can continue without that person, keep the CC going. Similarly, BCC is a useful tool when emailing people whose email you want to keep confidential. This is great for emailing a list of people. It's great…except for when it's not used and then you and twenty-seven people you don't know, have an email with each other's names all over it.
---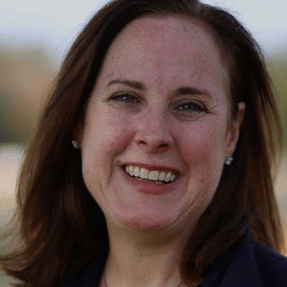 30. Stay Formal
Paige NeJame, Franchise Owner, CertaPro Painters of the South Shore and Boston
It's always important to look professional, but in the contracting business, a very professional demeanor in email stands out from the contractors that still write their quotes on the back of a piece of binder paper. Email is like a social event – it is better to be too formal than underdressed. This means using capitalization, punctuation, and good grammar (I can't tell you how many "i" I get even in cover letters!). Remember, if you were truly friends with the recipient, you'd most likely not be using email to correspond with them in the first place.
---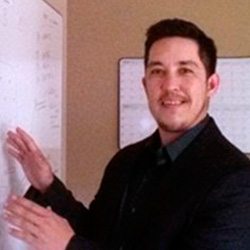 31. Never Insult Your Competitors
Mel LLeras, Owner/Structural Designer, HoneyLove Architecture & Gardening
One of my top rules: Never insult anybody in an email. Not competitors, not vendors that didn't live up to your expectations, and certainly not the recipient of the email.
---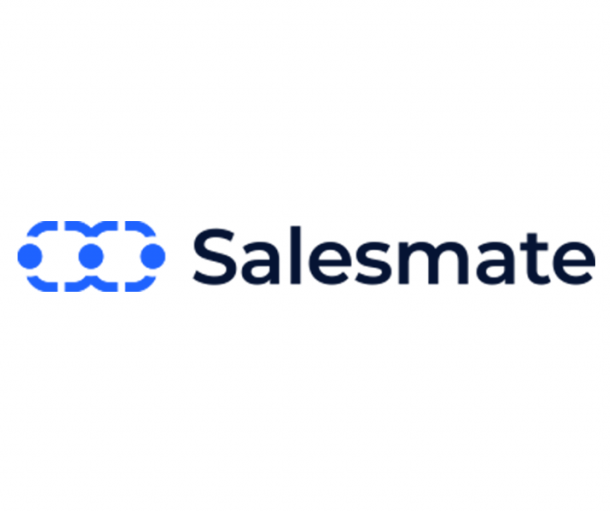 Bonus Tip: Email Signatures are the Most Under-Utilized Promotional Tool
Salesmate
We send dozens of emails every day. Your org might be sending out thousands. Most people are missing out on the opportunity to upsell their contacts indirectly. This is where a professional email signature is needed. In a simple 3-5 word description, have a link to a new service or product you are launching. Put this under your import contact information and you will be surprised how often clients will respond back asking for more information about that particular offer. Remember, short and simple in the key!
---
Over to You
When it comes to business – professionalism and courtesy will never go out of style. Outperform your competition, forge fruitful relationships with partners, and establish great customer relations with the help of these 31 email etiquette tips.
Before you even think of sending a business email, first use the insights in our guide to build a quality email list, then make sure you have a professional email address (ex: yourname@yourbusiness.com). Learn how to setup a free business email address in our article.