CallHippo Review: Is It Right for Your Business?
This article is part of a larger series on VoIP.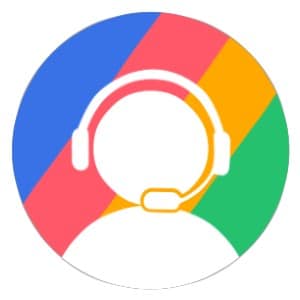 CallHippo Overview
PROS

CONS

Up to 100 third-party integrations on all plans
No free text messaging
Has interactive voice response (IVR) at the base tier
Full customer support is only offered to the highest plan
Account set up only takes three minutes
Charges apply for call forwarding
Large pool of virtual phone numbers
Lacks unified communication capabilities like video conferencing and team messaging
Offers local numbers in over 50+ countries
What We Recommend CallHippo For
While CallHippo shines as a call center solution, it offers an office phone system designed for startups and small teams with low call volumes. It also provides additional services for call tracking and voice broadcasting, which greatly benefits marketing teams wanting to expand their customer reach. There may be more robust alternatives like RingCentral, but CallHippo is a perfect solution for those looking for a simplified VoIP service.
When to Use CallHippo
Small call center teams needing a free business number: CallHippo offers a free phone number for companies running a call center operation not large enough to purchase additional services. It also provides virtual numbers for local, toll-free, vanity, and international calls. This puts CallHippo in our list of the best free business phone number apps and best virtual phone number providers.
Marketing professionals wanting a call tracking solution to monitor campaigns: CallHippo provides a call tracking system to track marketing channels that drive calls to your business. These include search engine optimization (SEO) keywords, paid ads, and offline campaigns. Call tracking measures the effectiveness of your marketing campaigns and collects vital information from prospects.
Solopreneurs and small businesses with low call volumes: For businesses that don't do bulk calling, CallHippo is a great fit for new VoIP users with fundamental features that won't overwhelm a small team. Its simplified office phone system is designed with basic call functionalities, such as IVR, voicemail, and ring groups.
Companies needing immediate coverage from a business phone system provider: While most telephony providers take several days to set up a phone system, CallHippo only takes three minutes. If your business is looking for the fastest way to get its phone system set up, look no further than CallHippo.
When CallHippo Might Not Be a Good Fit
Large teams looking for a business phone system with unified communication capabilities: Though CallHippo offers several integrations and call features on its entry-level plan, it may not support collaboration capabilities with large audiences. Those looking for video conferencing tools and team messaging should check out Nextiva instead. It is one of our best small business VoIP services with robust productivity tools like project management. Check out our Nextiva review to learn more.
Companies looking for a comprehensive cloud-based phone system for managing various communication channels: CallHippo's office phone system plans don't include text messaging capabilities and the ability to send and receive faxes. In this case, consider RingCentral, our top business phone system that supports several communication channels, such as voice, video, fax, text, and voicemail. Get to know this provider in our RingCentral review.
Businesses with a global consumer base needing international calling plans: While CallHippo offers international calling plans, placing and returning calls get pricey in a few select countries. 8×8 ranks as one of our best services for international calls. It provides unmetered calling in up to 48 countries as well as global phone number support. Find out more in our 8×8 review.
CallHippo Pricing
For its office phone system, CallHippo's pricing consists of three separate plans with monthly fees starting at $35 per user. All tiers offer unlimited domestic calling, one free standard number, IVR, hold music, and voicemail. While the website indicates that all plans have a 10-day free trial, fair usage terms show that the free trial is only applicable for call center solution plans.
CallHippo Plans

Starter

Professional

Ultimate

Best For

Solopreneurs or startups that need IVR and integrations

Teams needing call analytics to measure call performance

Small to mid-sized businesses that need features like custom greetings and call blocking

Monthly Pricing

(per User)

$35

$45

$55

Annual Pricing

(per User)

$30

$38

$42

Number of Users

Up to 10 users

Up to 50 users

Up to 50 users

Call History

6 months

Unlimited

Unlimited

IVR

✓

✓

✓

Call Recording

✕

✓

✓

Forward to Device

✕

✓

✓

Professional Recorded Greeting

✕

✕

✓

Blacklist/Blocking

✕

✕

✓
Note that the office phone system packages are designed for small businesses. If CallHippo observes that your usage involves bulk calling, it has the right to change your plan or charge as per standard rates. On the other hand, CallHippo offers additional tools to support companies handling bulk calls or optimizing marketing campaigns.
Select a feature from the drop-down menu below to find more information about CallHippo's additional services.
Call Center Solution
CallHippo's call center solution includes four monthly plans ranging between $20 and $60 per user. Unlike the office phone system, it offers more robust features to streamline the calling process for sales and support teams. These features include conference calls, multiple-level call transfer, power dialer, and campaign management. It also includes add-ons like call tracking insights, call scribe, voicemail transcription, and custom caller ID.
---
Speech Analytics
Speech analytics is a separate product offered by CallHippo for contact center teams. It ensures complete call coverage to find the most important interactions that require coaching attention, such as customer objections, script deviations, compliance gaps, and competitor comparisons. Contact CallHippo's sales team to request a quote and demo.
---
Call Tracking
CallHippo offers a call tracking system that enables you to attribute phone calls to specific marketing campaigns. The system monitors and organizes information about all incoming calls, including the phone number, geographical location, the device used by the caller, and the marketing channel that led to the call. Monthly pricing is $30 for the U.S. and Canada, while $50 applies for overseas locations.
---
Voice Broadcasting
This CallHippo product enables businesses to send automated voice messages to multiple recipients simultaneously. All you need to do is upload a list of contacts and call them with a voice broadcast message. Users can either upload a CSV file or use the text-to-speech engine to read the text message over the call. The cost per call for voice broadcasting starts at 4 cents.
---
CallHippo Features
CallHippo is a VoIP service provider that lets businesses buy local numbers from over 50 countries. It has a simple and intuitive user interface that makes installation as quick as less than three minutes. Aside from its office phone system, CallHippo has a call center solution for bulk calling. It offers additional product offerings, such as speech analytics, call tracking, and voice broadcasting.
General Features
CallHippo offers a business phone system that supports low call volumes and essential tools for inbound and outbound call management. Every paid subscription includes a free business phone number and basic call features, such as voicemail, IVR, call history, and hold music. It includes up to 100 third-party integrations for customer relationship management (CRM), sales automation, ecommerce, and team productivity.
---
Calling Features
CallHippo's Starter plan supports many VoIP features. Once you upgrade to high-tier plans, you will unlock more key features your business needs for call management. Aside from a free phone number, here are other things to expect when you sign up for CallHippo's office phone system:
On-hold music: This ensures your callers won't hang up while waiting for the call to connect. CallHippo lets you play a customized message that suits your company's image.
Call recording: Activating this feature enables calls to be auto-recorded and saved on cloud storage. All recorded calls are available for download for up to 90 days.
Number porting: Transfer your virtual phone number from one service provider to another. In CallHippo, porting numbers in the U.S. and Canada is free, but it will take three to four weeks to process.
Voicemail: This allows callers to record their messages instead of waiting endlessly or hanging up the call. CallHippo offers various voicemail tools, such as transcription, greetings, recording, and multiple mailbox handling.
Interactive voice response (IVR): A prerecorded voice system that directs callers to the right agent or department. CallHippo's IVR system enables deployment as part of its cloud IVR solutions or integrated into an existing telephony system.
Smart call forwarding: This lets users forward every incoming call to an alternate number, whether cell phone, landline, or satellite. Extra charges apply once your free minutes are exhausted or you don't have an unlimited minutes plan.
---
Multiline Phone System
CallHippo enables companies to set up their internal telephone network without paying for additional telephone lines. It provides a system that receives incoming calls on their business number and directs them to multiple lines. This allows two telephones to be connected simultaneously using the same connection.
Assigning multiple extensions for a single number enables other users to handle calls from their own devices. Providing individual extension numbers enables calls to be distributed equally among the team, resulting in a more efficient phone system.
---
Call Analytics
Powered by artificial intelligence, CallHippo's call analytics software lets you collect data from phone calls and track records on call duration, call volume, and call routing. Aside from monitoring phone conversations, it also tracks interactions in support channels, such as email and social media. After the data is collected, a report will be provided containing detailed statistics on call performance.
Here are the key metrics you'll find in CallHippo's call analytics software:
Call duration
Day and time of the call
Caller's name and phone number
Call abandonment rate
Details if the call was answered or sent to voicemail
Campaign, keyword, advertisement, or webpage that led to the call
CallHippo's call analytics has a call tracking feature that enables marketing teams to trace sources of incoming calls. It assigns traceable phone numbers to individual marketing channels and captures the caller's details as soon as they make contact. This includes their name, geographic location, contact numbers, and the reason for calling.
---
Shared Inbox
With CallHippo, employees are able to track call records, voicemail, and customer feedback in one convenient place. Having a shared inbox eliminates the need to switch tabs to search for call details. This leads to faster complaint resolution and better caller experience since everyone has access to all calling-related activities.
CallHippo's shared inbox feature also helps in fostering real-time team collaboration by allowing users to create a teamwide to-do list, archive tasks, and route calls to other teams directly. Plus, it lets you decide which channels to use for marketing campaigns, such as paid ads and offline methods.
---
Global Connect
When your business makes frequent calls overseas, it is important to consider the time zone of the person you're calling. That's why CallHippo offers a tool to help you find out the date and time of a particular country you want to place a call in an instant. It also lets you know if the dialed number is valid.
The moment you enter the prefix of the number you wish to dial in the CallHippo dialer, this feature will automatically show the time zone and the country of origin of that number. This tool also works on customer relationship management (CRM) platforms or across any website. By simply hovering the cursor over a phone number, all the information associated with the number will pop up.
---
SDAP
System for Dynamic Allocation of Packets (SDAP) is a patent-pending technology engineered by CallHippo to enhance real-time call quality and deliver a great calling experience. Whenever a call is placed, SDAP will analyze various parameters and configure the system accordingly. Plus, it has the capability to change the configuration in real time, resulting in an improved call experience from whichever device you use.
---
CallHippo Alternatives
CallHippo offers excellent office phone system features, but it may not be the best for specific business needs. For example, you may be looking for a provider with robust unified communication capabilities or cheaper international calling rates. To help you decide, here are the best alternatives to consider:
| | | |
| --- | --- | --- |
| Best for: Teams looking for a VoIP provider with robust unified communication capabilities | Best for: Companies looking for a business phone solution with essential call management features in every plan | Best for: Businesses with a global presence needing a VoIP solution with unlimited international calling |
| Monthly starting price: $29.99 per user | Monthly starting price: $30.95 per user | Monthly starting price: $27 per user |
| or | or | or |
CallHippo Reviews: What Users Think
The majority of CallHippo reviews show that many users appreciated its service because of its responsive and friendly customer service team. They specifically like the following features: virtual numbers, call tracking, smart switch, and call recording. A few users also left positive comments about its easy-to-use interface and the ability to use the platform through their web browsers and mobile devices.
CallHippo earned the following average ratings on these popular review sites at the time of publication:
On the other hand, some users find its mobile app a bit clunky and inconsistent, forcing them to repeat a specific action like sending text messages. When it comes to call analytics, one user said that the reporting capabilities are limited and need more filtering options. Many basic calling features are also missing from the basic level, forcing users to upgrade to higher-level plans.
Bottom Line
CallHippo is a simplified VoIP solution for startups and small businesses that don't need all the extensive business calling features. With its easy-to-use interface, it allows users to set up their phone system in less than three minutes. Additionally, CallHippo offers call tracking, speech analytics, and voice broadcasting to optimize call performance and marketing campaigns. Visit CallHippo's website to sign up for a 10-day free trial.