CallHub Review: Is It Right for Your Business?
This article is part of a larger series on VoIP.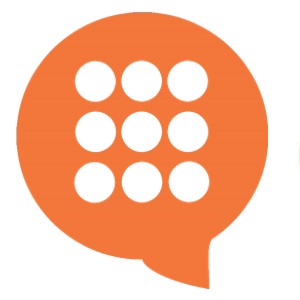 CallHub Overview
PROS

CONS

Seamless customer relationship management (CRM) database integration
Does not have internal collaboration functionality
Services support real-time unlimited contact connection
Instant phone support and live chat are only available in higher-tier plans
Offers two payment options: pay-as-you-go and month-to-month subscription
Reported glitches in large volume data migration
What We Recommend CallHub For
CallHub offers customizable communications solutions for businesses to nurture leads and create awareness about products and services through text messages and phone calls. It provides detailed reports on voice call performance, monitors launched marketing campaigns, and gauges project strengths and weaknesses.
When to Use CallHub
Businesses that want to enhance audience engagement: CallHub's automated dialer eliminates agent wait time and connects agents only when the call is answered. Also, CallHub is compliant with the Telephone Consumer Protection Act (TCPA), making it one of our top picks for best automated dialers. It has email and text follow-ups, intelligent call routing, and synced contact history. It is also one of the best predictive dialer providers.
Small businesses that use SMS for global marketing and sales campaigns: CallHub's mass texting and voice broadcast services with a global reach enable businesses to send customizable text broadcasts to your entire contact list. It allows you to send personalized information on promotions and updates instantly.
Teams looking for text-based customer sign-ups: CallHub's SMS and voice broadcasting ramps up customer sign-up to new promos, pushing customers to take immediate action. Teams can set up prerecorded messages, generating sales by volume with little to no dependencies on agents.
Businesses needing simple automated messaging with analytics: CallHub's features enable users to prepare, personalize, and schedule messages through email, calls, and messages. Once broadcasts are sent, CallHub provides detailed real-time insights and reports of campaign messages and call history through the analytics dashboard that businesses can use to improve strategies.
When CallHub Might Not Be a Good Fit
Businesses located in areas with poor or unstable internet: CallHub is a cloud-based small business VoIP service that requires consistent bandwidth to operate effectively. A traditional on-premise call center may be better for companies with internet concerns. This requires an in-house IT team to manage hardware, software, and infrastructure, but such a system provides a more reliable call quality.
Businesses that require a unified internal collaborative workspace: CallHub does not offer internal collaboration services, such as team scheduling and shared files. And businesses may opt to use business tools, such as Google Workspace and Asana, to fill gaps related to internal coordination. If you need a single platform for communication between and among your team members, consider Nextiva. It is a cloud-based unified communications provider that manages internal and external communications through Cospace, its collaboration and video app.
Organizations needing immediate customer care: According to CallHub reviews, customer service options vary depending on the plan, with live chat and phone support unavailable for pay-as-you-go and the Essentials plan. This may be a challenge in cases where immediate technical support is required for ongoing call campaigns. As an alternative, RingCentral provides 24/7 customer support through live chat and hotlines in the United States, Europe, Canada, Australia, New Zealand, and Asia.
CallHub Pricing
CallHub has introduced four monthly plans: Lite, Essentials, Scale, and Enterprise. All account users are automatically subscribed to its Lite plan, which may be upgraded at any time through the dashboard. The Lite plan is a pay-as-you-go option that starts at 1.2 cents per incoming SMS text. Premium features, such as auto- and predictive dialers, may be added to the Lite plan at $99 per feature, per month.
CallHub Plans

Lite

Essentials

Scale

Enterprise

Starting Price*

Pay-as-you-go;

Starts at 1.2 cents per incoming SMS text;

2.6 cents per minute for incoming calls

$199 per month

$499 per month

Customized Pricing

Contacts & Agents

Unlimited

Unlimited

Unlimited

Unlimited

Call & Text Credits

$3

$200

$500

Customized

CRM Integrations

✓

✓

✓

✓

API Access

✓

✓

✓

✓

Power Dialer & Auto-dialer (1:1)

✓

✓

✓

✓

Auto (2:1) (3:1) & Predictive Dialers

Additional $99 per month

✓

✓

✓

User Roles & Sub-account

Additional $99 per month

✓

✓

✓

Customer Support Channels

Ticketing, email

Ticketing, email

Ticketing, email, live chat

24/7 ticketing, email, live chat, phone
*Plans are available in monthly, quarterly, semi-annual, and annual subscription options
Voice Calls
Voice Broadcast: Starts at 4.6 cents per minute
Call Center Outgoing Call: Starts 6.9 cents per minute with a web browser, 9.2 cents per minute with phone (dial-out), and 7.2 cents per minute with phone (dial-in)
Call Center Incoming Call: Starts at 2.6 cents per minute
Text Messaging
Outgoing SMS Text: Starts at 3.4 cents per text (10-digit long-code) and 5 cents per text (five-digit short code)
Outgoing MMS Text: Starts at 6 cents per text
Incoming SMS Text: Starts at 1.2 cents per text (10-digit long-code) and 3 cents per text (five-digit short code)
Incoming MMS Text: Starts at 4 cents per text
CallHub Features
CallHub equips businesses with a suite of communication tools, such as bulk SMS, SMS opt-in, automated dialers, and analytics, for effective audience interaction. Its text and voice solutions bridge the communication gap between small businesses and customers by providing an easy-to-use medium for increasing brand awareness.
CallHub's call center software gives companies control over content scheduling and messaging, segmenting customers based on the messages assigned to them.
General Features
CallHub features global phone services and SMS marketing tools, such as prescheduled mass texting and auto-dialer, enabling companies to have personalized communications with customers. Its SMS opt-in also provides an excellent return on value as those who hear from you will be those interested in your services. See the key features of CallHub below:
Mass Texting
CallHub features a mass texting service that drives promotions and amplifies campaigns. Schedule and send messages to many contacts or clients simultaneously, saving time and effort. CallHub helps enterprises through mass texting automation supported by SMS opt-in and peer-to-peer texting for personalized conversations.
For small businesses, engage your clients using mass texting to send out promotional goals, sales notifications, and event reminders with minimal cost. Mass texting carries a conversational tone, encourages action, and may be personalized for the receiver.
---
Automated Dialer
CallHub integrates auto-dialer software that minimizes agent idle time and maximizes productive talk time per hour. Auto-dialer technology aids in market research, sales promotions, and telemarketing. With a power dialer, multiple numbers are called simultaneously and only connect agents when a call is answered, eliminating agent downtime.
The predictive dialer is an advanced auto-dialer feature that automatically calls numbers until it makes a connection and passes the call to live agents. Unlike other dialers, this feature uses call metrics and algorithms to run in parallel with the availability of agents. These solutions are supplemented by branching scripts, rental of local phone numbers, and automatic callback scheduling.
---
SMS Opt-in Campaigns
For businesses and professionals who want to expand their client base, CallHub's SMS opt-in feature lets you collect contact details and personalized follow-up text messages based on customers' consent and SMS responses. Once the customer's name and response, such as their expression of interest, have been entered into the SMS conversation, the information is seamlessly integrated into customer relationship management (CRM) databases.
The service also allows audiences to text to join, unsubscribe, or cancel alerts. This results in an updated and clean list of recipients who have consented to receive your communications.
---
Customer Support
CallHub offers extensive tiered support that includes the following channels: help desk and ticketing, email, chat, and phone calls. CallHub's free support comes with nine hours of weekday support, spanning three time zones available through ticketing with a 12-hour turnaround time. For enterprise-level plans, users have 24/7 support that includes weekends, dedicated account managers, and monthly sync-up.
Easily upgrade and downgrade between support plans as the need arises. For example, users of the Essential plan at $199 monthly can upgrade to the Scale Plan priced at $499 by paying the difference of $399 and then downgrade once the requirement is over.
Here's a detailed breakdown of the customer support inclusions:
Lite: Free; ticket support, nine-hour weekday support window, 12-hour service level agreement (SLA) First Reply Time
Essentials: $199; ticket support, nine-hour weekday support window, six-hour SLA First Reply Time
Scale: $499; ticket and live chat support, nine-hour weekday support window, four-hour SLA First Reply Time, monthly sync-up
Scale: Starts at $500 per month; 24/7 support through ticket, live chat, and phone, two-hour SLA First Reply Time, technical account manager, white-glove onboarding, monthly sync-up
---
Ease of Use
CallHub's voice and text messaging services and call center software will run on web browsers, an advantage for remote teams. You only need an internet-connected computer and browser, microphone and headphones, or a headset to use the platform. Accounts are created and set up by campaign or account managers.
The entire system runs on presets that a manager will fill in. Once campaigns are established, agents log into the platform, join a campaign, and the system will automatically place calls for you and display suggested scripts to be used during a call. You can enter notes during calls within the agent console before proceeding to the next one.
The CallHub website has available video resources demonstrating the different features, including voice and SMS broadcasting, call center, and peer-to-peer texting.
CallHub Alternatives
CallHub's communication tools help businesses engage their audiences with highly targeted messages. However, there are alternatives for those who may want a different pricing plan, to prioritize the customer journey, or to focus more on email engagement.
If you are looking for alternative cloud and internet-based solutions, here are three providers to consider:
| | | | |
| --- | --- | --- | --- |
| Best For | Teams wanting a UC platform with robust monitoring tools and customer analytics | Small businesses wanting an all-in-one business messaging platform that sends messages, requests reviews, and collects payments | Companies looking for a predictive dialer with powerful calling and video conferencing features |
| Monthly Starting Price | $32.99 per user | $289 per month for 1,000 contacts and up to 3 team members | $30.95 per user |
| Learn More | | | |
Not what you're looking for?
Check out the best business phone systems guide, which provides insights into available options fit for small business needs.
CallHub Reviews: What Users Think
Based on the online reviews, CallHub is a reliable communications solution, especially for companies and enterprises managing multiple support generation and sales campaigns.
Features such as peer-to-peer messaging and SMS broadcasting are invaluable for initiating two-way conversations using pay-as-you-go pricing.
At the time of publication, CallHub has the following scores on popular review websites:
According to reviews, there have been occasional glitches while using the software, but CallHub has been recognized to have improved its infrastructure, effectively minimizing such instances. There are mixed reviews regarding pricing points; while some have noted an increase in prices, others feel the rates are cost-effective. In response to this, in 2022, CallHub introduced subscription packages that provide volume-based discounts.
Bottom Line
CallHub's SMS and voice broadcasting services improve small businesses' interactions with their targeted customers. Tools, such as automatic dialing and mass texting, are viable solutions that help expand telemarketing outreach, ideal for companies with limited budgets. With its customizable and preset broadcast messages, businesses are able to personalize customer engagement, expand client bases, and drive support for their campaigns.