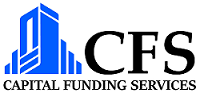 Capital Funding Services specializes in hard money real estate funding. It has been operating since 2016. Its rates and fees vary per project and borrower. It can lend up to 75% loan-to-value (LTV), with loan amounts ranging from $50,000 to $5 million and fund loans in as little as seven days. It is rated five stars on Facebook.
Lender Information
| | |
| --- | --- |
| Business Name | Capital Funding Service |
| Business Website | capitalfundingsvcs.com |
| Business Address | 3250 Northeast First Avenue, Suite 305, Miami, FL 33137 |
| Business Phone | 786-558-1831 |
| Business Email | info@capitalfundingsvcs.com |
| Business Established Year | 2016 |
| Social Media | |
Stabilis Capital Rates & Terms
Types of Properties
Residential properties
Commercial properties
Land
Loan Amount
$50,000 to $5 million
LTV
Up to 75%
ARV
Information not available
Interest Rates
Vary per project and borrower
Lender Fees
Vary per project and borrower
Loan Terms
1 to 4 years
Minimum Qualifications
Qualifications not indicated
Typical Time to Funding
7 days
Other Financing Available
SBA loans
Fixed-term loans
Lines of credit
Cash advances
Private money
Bridge loans
Equipment financing
Revenue-based funding
Alternative bank lending
Fix-and-flip loans
Refi - cash out
*Exceptions may be granted. Lender information is updated often; however, exact lender terms may change.
States Currently Lending In
Nationwide
Work for Capital Funding Service? Claim This Page.