Capital One Advisors 401k Services began in 2011. Since then, Capital One has been focused on providing 401(k) plans through its two main offerings: ShareBuilder and Spark 401k. Through ShareBuilder 401k, which was started in 2005, Capital One provides custom 401(k) plans to smaller mid-market firms. Capital One Spark 401k was launched in 2016 to provide cost-efficient 401(k) plans to small businesses and self-employed individuals.
We spoke with Stuart Robinson, President of Capital One Advisors 401k Services, to hear what trends he sees in the 401(k) space.
Stuart Robertson, President of Capital One Advisors 401k Services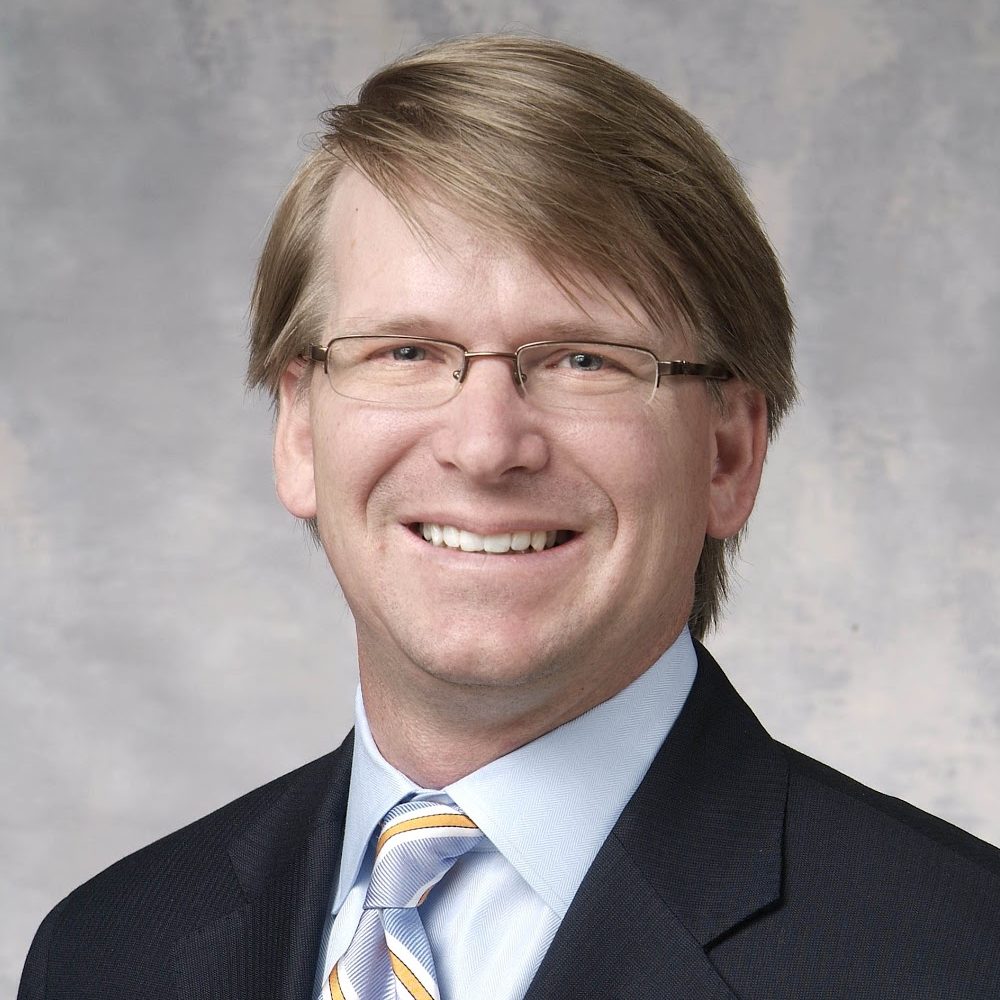 Robertson co-founded ShareBuilder 401(k) in 2005 and became its president a year later. The group was acquired by Capital One in 2011 and has constituted Capital One Advisors 401k Services group since then.
Robertson has a bachelor's degree from the University of Colorado as well as a Master of Business Administration from Indiana University Kelley School of Business. He has previously served as the director of brand and advertising for Orbitz and senior marketing director at Expedia. In his capacity as president of Capital One Advisors 401k Services, Robertson oversees marketing, sales, and operations for both ShareBuilder and Spark 401k.
Questions for Robertson focused on plan costs and participation rates, including:
At Capital One, Costs Are Key
What are typical 401(k) costs that employees should expect to see included in their plan?
There are three core costs employees will typically see with their 401(k) plan:
Recordkeeping
Custodial
Investment expenses
The recordkeeping costs may be partially covered by your employer in small business plans but are typically flat fees or expenses charged to the employee's account. Custodial expenses are typically small and charged for keeping your money safe.
The biggest expenses are the investment expenses. The fund expense ratio, which includes investment service and distribution costs, generally makes up the majority of the cost ― you may have heard of 12b-1 fees. You may also see an investment or an asset management expense. For these, your employer may have hired a company to manage the investment roster and reviews so that they are managed by experts. This is typically broken out as a separate expense.
What's interesting, however, is that most employees don't know how much they're paying in fees or what a fair percentage is to pay. According to a recent Capital One ShareBuilder 401k survey of full-time employees in the United States, 62% of employees said they do not know what amount in investment fees they are paying in their 401(k) plan.
Additionally, the average percentage of plan assets respondents believe is fair to pay in investment fees was 14%. This is 14 times the 1% benchmark. If you are paying more than 1% in investment expenses, it's time to seriously consider lower fund options you have in your plan and talk to your company about other providers to consider. You should look at the low-expense funds that are in line with your investment goals and the ability to weather rocky markets. Index funds typically have lower expense ratios than actively managed funds and can be a good place to start to lower your costs.
401(k) Costs Significantly Impact Results
How important are 401(k) costs for employee results in the long run?
In the course of a 40-year career, the difference between paying 1% to 2% in fees can translate into hundreds of thousands of dollars in lost retirement savings for each employee. Owners, this includes you, and the cost may be more if you have a higher than average balance in the plan.
The cost of the 401(k) doesn't just impact your retirement savings ― it can impact businesses' ability to retain employees. In fact, 61% of full-time employees would consider leaving their current employer for one that offered better retirement benefits.
401(k) Participants Must Pay to Play
What are average deferral rates for 401(k) plan participants? What should they be?
For employees that participate in their company's 401(k), it is common for employees to contribute 5% to 7% of their salary, which doesn't seem too bad. However, experts suggest employees will need to contribute 10% to 15% of their salary during a 40-year career to retire at the same standard of living. Many Americans either don't start saving early enough or work at a business that doesn't offer a retirement plan, which can put folks off track.
There are several things employees can do to help get back on track. First, if your company offers a match, ensure you are contributing enough to get the full match. For example, a company may offer a 50 cents match on the first 6% an employee defers of their salary. That's an additional 3% ― free money, if you will ― if you contribute at least 6% of your salary; therefore, do so if you can. If you get a raise each year and you are not contributing 10% to 15% yet, increase your salary deferral 1% with your annual raise. That's an easy way to  increase your take-home pay while still also upping what you're paying your future-self in retirement. Lastly, if you are 50 years of age or more, you can use the catch-up contribution to give even more to your retirement account. These 401(k) plans allow folks age 50 and older to contribute an additional $6,000 to their account.
Plan Participation Is a Focus for Employers
What steps can employers take to boost plan participation?
There are some cool features that can boost plan participation. Automatic enrollment is a feature that you can add to your plan if you don't use it already. It enrolls all eligible employees into the plan automatically and defaults them to a qualified investment. Companies that use this feature often see participation rates in the plan exceed 90%. It's important to set the contribution percentage at a level that can have a meaningful impact on your employees in retirement as they can always opt out or change their deferral percentage. Think about 7% to 10% of salary for auto-enrollment.
The amount you match can also be a strong incentive. The match is typically tax deductible for your company but does require some upfront cash as you consider what's right for your business.
Of course, there is employee education. Employees are often not confident in determining how much to contribute or what fund options to select. A good 401(k) plan provider will offer education services, guides and videos to help support your company and help employees get their questions answered as well as get comfortable with their 401(k) elections.
401(k) Participation Varies Between Men & Women
What are some reasons for the participation variance between men and women?
More than half of women (55%) not participating in a company retirement plan said they would participate if they had a higher salary, compared to 40% of men. Unfortunately, the much-discussed gender wage gap likely plays a factor here. Despite the strides that have been made to close the gender gap, it still exists, and some women feel like they cannot afford to save for retirement.
There may be other reasons too, but income disparity appears to be a big driver. A good investment education program may also help more people get involved with their plan.
Employers Need to Give Participants Better Offerings
What advice would you offer employers who want to improve their plans for their employees?
When asked what their ideal 401(k) plan looked like, employer matching (55%), lower fees (43%) and lower investment costs (31%) topped employees' wish lists.
While not every business will be able to match, there are alternatives. For example, you could offer an annual profit share into the 401(k) based on business performance or offer a match that vests anywhere from zero to four years. There is a lot of flexibility here, and a company can always decide to start a plan without matching, and then decide to add it down the road as it makes sense for the business. However, if you do decide to provide an employer contribution, it's deductible for your business.
Many employers are aware of administration costs the company directly pays but may not be fully aware of the investment expenses in the plan. It is not uncommon to see these investment expenses be 1.5%, 2% or more in small business plans when they could be paying less than 1% with some of the quality programs out there. It's essential to reevaluate your plan at least annually to ensure fees are low. To start, evaluate the fund expense ratios, as these are generally the key in seeing where your plan stands. It is important to include all investment expenses the employee pays. However, in many plans, the fund expense ratios are where most expenses are charged. Again, if you are paying more than 1% in fund expenses and/or other investment expenses in sum, then you are paying too much. You can do a quick search online to find low-cost, high-service providers that focus on small businesses.
How Capital One Advisors 401k Services Helps Small Businesses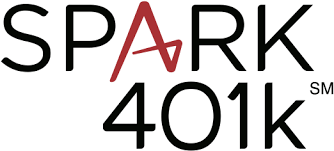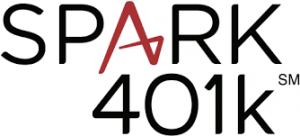 Capital One Advisors 401k Services is focused on providing affordable retirement plan services to small- to medium-size businesses. Through its ShareBuilder platform, Capital One serves small- to mid-market 401(k) plans, while Capital One's Spark 401k provides affordable, easy-to-implement retirement plans to small business owners and self-employed individuals.
The Bottom Line
We want to thank Stuart Robertson from Capital One Advisors 401k Services for sitting down with us. Recent changes in the 401(k) space have given small business owners impetus to revisit their small business retirement plans. We appreciate hearing how business owners can structure plans that better serve participants.