CDG Commerce is a merchant services provider that allows small business owners to accept payments in-store, online (on your website, shopping cart, or billing system), or anywhere (via mobile processing). We compiled CDG Commerce user reviews from around the web to determine what their customers think about the company. We also compared the most popular pricing options for small business owners.
For an in-depth comparison of three top merchant services provider, read our buyer's guide.
CDG Commerce Customer Reviews
Average Rating: Excellent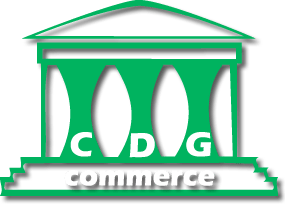 Overall Experience: Excellent
Pricing: Excellent
Ease of Use: Good
Customer Service: Excellent
Summary of User Reviews
We scoured hundreds of reviews and determined that CDG Commerce has generally positive ratings. Here's what we found:
What CDG Commerce does well:
Users who gave CDG Commerce a positive review are satisfied with the company's month-to-month contracts, varied payment processing options, transparent pricing, and excellent customer service.
What CDG Commerce does not do well:
There are very few negative online reviews about CDG Commerce. Those who weren't happy complained about their application being rejected because their business was not US-based. These are rare cases though because CDG Commerce's application forms indicate that they require a U.S. business, a U.S. signatory with a valid SSN, and a U.S. bank account. CDG Commerce has taken these complaints seriously, and are now directing such merchants to their international and high-risk affiliate option.
Most Helpful Positive User Review
One user who gave CDG Commerce a positive review on Yelp said that they had worked with several different merchant services providers in the past for their eCommerce websites, but they were never satisfied. He said that they switched to CDG Commerce and have been using them for years. He mentioned that their merchant support gives them genuine care — they always respond quickly to their inquiries and emails and they always provide resolution to their concerns. CDG also provided them a free payment gateway, which he said is easier to use than the other gateways they've used in the past.
Most Helpful Negative User Review
One user who gave CDG Commerce a negative review on Merchant Maverick said that CDG does not provide technical support for their plugin. It failed to integrate with their Magento CE store, and while all the other plugins they connected worked flawlessly, the CDG Commerce plugin did not work.
Other CDG Commerce User Reviews from Around the Web
Here are a few other resources for finding helpful CDG Commerce customer reviews. We rated the review sites on a scale from poor to excellent based on how trustworthy and useful the reviews seemed.
User Review Website

Average Rating

Number of Reviews

Quality of Reviews

Merchant Negotiators

5 out of 5

Staff Review

Excellent

Card Payment Options

5 out of 5

Staff Review

Good

Merchant Maverick

5 out of 5

Staff Review

Fair

*Average Rating as of July 11, 2017
CDG Commerce Pricing
CDG Commerce offers simplified pricing for all merchants. There are only two tiers of flat fees — 1.95% + $.30 per transaction for payments made online and $1.75 + $.25 per transaction for payments processed through terminals, POS, and mobile.
Online

Swipe, POS, and Mobile

Monthly Support

$10

$10

Processing Fee

1.95% + $0.30 Per Transaction

1.70% + $0.25
Per Transaction


Processing Fee for Non-Qualified Transaction

2.95% + $0.30
(international, corporate cards and premium cards)


2.90% + $0.30
(keyed-in sales, international and premium cards)


CDG Commerce pricing is simple — it doesn't matter what the business industry is or what the average volume of payment is processed monthly. The fees are only dependent on how each payment was processed. Also, there are no setup fees, early termination fee, annual fees, or monthly minimums required for any of the payment methods they offer.
For more information on how credit card processing fees work, read our guide.
Compare CDG Commerce Competitors
Not sure if CDG Commerce is the right merchant services provider for you? Check out our merchant services buyer's guide comparing three top providers.