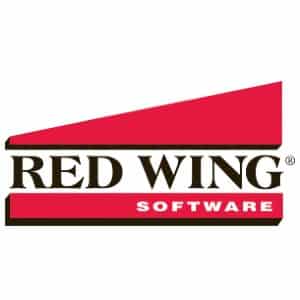 Visit CenterPoint Accounting for Agriculture
What We Recommend CenterPoint Accounting for Agriculture For
CenterPoint Accounting for Agriculture is our best farm accounting software for agricultural producers with in-house professional bookkeepers. The program has robust financial management and accounting tools as well as farm planning and budgeting functionality, making it an ideal solution for multisite and multicrop corporate operations with a high volume of livestock or crops. CenterPoint Accounting for Agriculture has the tools you need to track annual livestock costs, labor costs, herbicides, pesticides, employee, and equipment costs properly.
CenterPoint Accounting for Agriculture Is Especially Good For
Farms and ranches with in-house accounting professionals: CenterPoint Accounting for Agriculture is a comprehensive software with many special farm bookkeeping features, so it's best that you have a professional accountant use it for you.
Farmers who want to expand their operations: The program has powerful budgeting and forecasting tools that allow you to allocate your budgets effectively and project future sales and cash flow of your farm, which can help you plan for expansion.
Agricultural firms with many employees: The CenterPoint Payroll add-on module supports payroll for an unlimited number of employees and companies and offers complete tax tables for all 50 states.
CenterPoint Accounting for Agriculture Is Not a Good Fit For
Self-employed or unincorporated farmers with no background in accounting: Independent farmers with no background in agricultural bookkeeping can use an alternative accounting package designed especially for nonaccountants like EasyFarm.
Farmers who want to do bookkeeping on the go: The program has no mobile accounting application. If you want to do bookkeeping from anywhere, consider QuickBooks Online.
Small farmers who need upfront pricing: If you're a small farmer looking for straightforward pricing, we recommend FarmBooks as your most affordable option.
Are you looking for something different? If you need basic bookkeeping more than farm-specific accounting features, check out our guide to the best small business accounting software.
CenterPoint Accounting for Agriculture Pros and Cons
PROS

CONS

Choice of on-premise or cloud software
Difficult to use for non-accountants
Includes a crop production analysis tool
No upfront pricing
Extensive budgeting and forecasting capabilities
A/R module requires an additional fee
Includes a ratio analysis module
Support requires customer care membership
Visit CenterPoint Accounting for Agriculture
CenterPoint Accounting for Agriculture Pricing
CenterPoint Accounting for Agriculture's pricing information is not available on Red Wing Software's website, but a third-party source, ITQlick, reports prices starting at $995 per license. You need to talk to a Red Wing Software representative to request a customized quote for your specific farm accounting needs. You can sign up for a free demo before you buy.
CenterPoint Accounting for Agriculture Features
CenterPoint Accounting for Agriculture is a complete ag financial accounting software for managing the daily operations of your farm. It offers financial management and automation tools that can be used to analyze business performance and plan future strategies or expansion. Its most important features are discussed below.
Dashboard
The dashboard provides a quick overview of your farm and lets you access important information, such as A/R, A/P, net income, and current ratio. You can choose which custom reports to show in your dashboard, and you can remove or add columns to make them easy to understand. The dashboard is fully customizable to your specific needs:
Production Analysis
The production analysis tool provides a way to perform profitability comparisons on the individual areas of your farm operation. For instance, you can use it to track which fields and crops are the most profitable or analyze activity by lease agreements to understand the profitability of rented ground.
For a more visual comparison of your production detail, the system uses geospatial maps that are stored in your production centers. These are basically maps of your farm and are defined when setting up your production center detail or production center. The maps include legends and color variations to represent production details. This means that when you view your fields by crops, you will see different colors representing each crop. This gives you a more accurate picture of your production. You can import maps from a third-party program, such as Shape Files or John Deere, or draw within CenterPoint using your mouse.
A/P
The A/P module allows you to manage your expenses and purchases efficiently. You can enter a payment without an invoice―record handwritten checks or quick checks―set up recurring transactions, use credit cards for payments, record community wages, and void a check or payment transaction. You can also enter a vendor invoice, set up payment reminders, and print checks. Entering a vendor invoice to CenterPoint Accounting is similar to entering a cash payment, only that an A/P account is credited instead of cash.
A/R
An A/R system is included in your standard subscription, and it's designed for farmers with basic invoicing and receivable needs. You can use it to enter receipt transactions, enter an unpaid sales invoice, email customer invoices, add and email customer billing statements, and email or print invoices. If you need complex invoicing and receivables functionality, such as the ability to create detailed billing statements, calculate sales tax and commissions, and create in-depth reports, CenterPoint offers an advanced A/R module add-on. The A/R module allows you to use the other add-ons, such as the inventory module, sales order module, and purchase order module.
Budgeting and Forecasting
CenterPoint Accounting for Agriculture has powerful budgeting and forecasting tools that allow you to create "what if" scenarios out of detailed financial information. This means that you can project future sales, income statements, cash flow, and assets and liabilities. You can also compare "what if" budgets and actual and projected figures in the future. This feature is extremely helpful if you are planning to expand your farm business.
Ratio Analysis
The ratios module helps you understand the strengths and weaknesses of your farm. The program includes a wide variety of standard ratios, including current ratio, gross profit ratio, A/R turnover ratio, and debt-to-equity ratio. All ratios are supported by a powerful drill-down capability so that you can see the numbers behind the indicators, giving you a more comprehensive analysis of your farm business.
Payroll
CenterPoint Accounting integrates with CenterPoint Payroll to help you streamline your payroll transactions. The system supports an unlimited number of employees and companies, and it includes e-filing options for payroll taxes. CenterPoint Payroll is an optional module that is purchased separately.
Inventory
The standard CenterPoint Accounting inventory system allows you to track the cost and value of your inventory and maintain up to two quantities in different units of measurement for each commodity. If you need advanced inventory for an unlimited number of prices for each item, you need to purchase the inventory module. This module allows you to track inventory in multiple locations while making sure that your inventory reports and general ledger reports match. You need to purchase the A/R module to be able to purchase the inventory module.
Sales Order Module
This module enables you to convert quotes into customer orders as well as print quotes, orders, and packing slips. You can customize quotes and orders using the forms designer within the software.
Purchase Order Module
The purchase order module by CenterPoint Accounting allows you to create purchase orders or requests and track items being purchased, dates, and delivery dates as well as seller information. It includes a "suggest orders" function that lets you suggest a variety of purchase options based on your purchasing history.
Management Accounting Module
The management accounting module lets you track income and expenses on an actual cost basis rather than an accrual basis. Farm managers can use this module to analyze their farm business costs from each crop produced, activity, equipment, and other elements related to their farm. It allows you to evaluate expenses and revenues based on certain metrics, including acres, pounds, bushels, animals, or other units. Larger farmers can set up profit centers and cost centers according to specific elements of their farm, helping them dive into their crop or livestock production segments and compare year to year.
Reports
CenterPoint Accounting for Agriculture includes a good selection of reports, including financial statements, balance sheets, income statements, and cash flow statements. You can also generate reports in different categories, such as production reports, audit reports, fixed asset reports, transaction reports, and payroll reports. You can export reports to Microsoft Excel and save them as a PDF if needed.
Customer Service and Ease of Use
CenterPoint Accounting for Agriculture is easy to use and set up. It has intuitive screens and a user-friendly drop-down menu bar that allows you to access the different menus like File, View, Processes, and Reports. You can customize the interface easily by adding frequently used features to the Quick List. The menu structure uses a standard Microsoft format, so it's easy to navigate―even for beginners.
In terms of support, Red Wing Software offers two levels of Customer Care Membership option: Silver and Gold. Both packages include unlimited access to a toll-free support center, maintenance releases, tax tables, and discounts on training seminars. Gold members get additional benefits like guaranteed next available technician and personalized one-hour online training session. Those interested in CenterPoint Accounting for Agriculture can contact Red Wing Software through phone, email, or its online feedback form.
CenterPoint Accounting for Agriculture Alternatives
| | | |
| --- | --- | --- |
| Best for: Farmers needing mobile bookkeeping | Best for: Farmers with no bookkeeping experience | Best for: Farmers needing affordable upfront pricing |
| Software from: $25 per month | Software from: $509 | Software from: $395 per farm |
Bottom Line
CenterPoint Accounting for Agriculture is a farm accounting package with a particular emphasis on budgeting and forecasting. In addition to its robust financial analysis tools, it includes other helpful functionality like crop production analysis, inventory control, and sale and purchase order management. If you have a professional accountant keeping your books and need a versatile farm accounting platform that your agribusiness won't outgrow, CenterPoint Accounting is an ideal choice.
Sign up for a free demo today to see CenterPoint Accounting for Agriculture in Action.