CenterPoint Accounting for Agriculture Review: Features and Pricing for 2023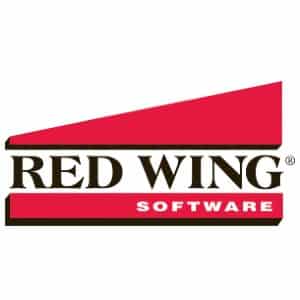 Pros
Choice of on-premises or cloud software
Includes a crop production analysis tool
Extensive budgeting and forecasting capabilities
Includes a ratio analysis module
Can track and manage fixed assets and agricultural inventory
Cons
Difficult for nonaccountants to use
Pricing information isn't publicly disclosed
Advanced accounts receivable (A/R) module requires an additional fee
Support requires customer care membership
Can't send recurring invoices
Farms and ranches with in-house accounting professionals: CenterPoint Accounting for Agriculture has many special farm bookkeeping features, so it's best that you have a professional accountant use it for you. We chose CenterPoint Accounting for Agriculture as our best farm accounting software for ag companies with in-house accountants.
Farmers who want to expand operations: The program has powerful budgeting and forecasting tools that allow you to allocate your budgets effectively and project future sales and cash flow of your farm, which can help you plan for expansion.
Agricultural firms with many employees: The CenterPoint Payroll add-on module supports payroll for an unlimited number of employees and companies and offers complete tax tables for all 50 states.
Agricultural producers that bill customers regularly: CenterPoint Accounting can't generate recurring invoices. If you bill customers regularly, then QuickBooks Online has a recurring invoicing feature in addition to more professional-looking invoices.
Farmers who need a free app for tracking income and expenses: CenterPoint allows you to track income and expenses, but if you can't afford the cost, you should consider a free option like Wave.
Small farmers looking for upfront pricing: If you're a small farmer looking for a farm accounting software with straightforward pricing, we recommend FarmBooks as your most affordable option.
Visit CenterPoint Accounting for Agriculture
Are you looking for something different? If you think your farm business can benefit from general-purpose accounting software, check out our guide to the best small business accounting software.
CenterPoint Accounting for Agriculture Deciding Factors
Supported Users

Multisite and multicrop farm operators and managers with in-house bookkeepers

Pricing

Custom quote

Free Demo

Offers free, live, 1-hour personal demonstration

Standout Features

Lets you track income and expenses on an actual cost rather than an accrual basis
Allows you to track the cost and quantity of your farm inventory
Enables you to set up profit and cost centers to track profitability better
Includes a fixed asset management module for tracking agricultural fixed assets

Customer Support

Phone and email support and self-help resources, such as user guides and training videos
CenterPoint Accounting Notable New Features for 2023
Customer invoice preview: A Preview Invoice button has been added so that you can see how your invoice looks before sending or printing it.
Invoice form custom fields: You can now add custom fields to your customer invoice form.
New lot/serial column: The new version of CenterPoint includes an optional lot/serial number column for assembly in inventory reports.
CenterPoint Accounting for Agriculture Alternatives
| | | |
| --- | --- | --- |
| | | |
| Best for: Agricultural producers that need to send recurring invoices | Best for: Farmers seeking affordable upfront pricing | Best for: Farmers who need free income and expense tracking |
| Cost: $30 to $200 per month | Cost: $495 per farm | Cost: Free |
| | | |
Prices for CenterPoint Accounting for Agriculture aren't provided on Red Wing Software's website. You'll need to talk to a Red Wing Software representative to request a customized quote for your specific farm accounting needs. You can sign up for a free demo before you buy the product.
CenterPoint Accounting for Agriculture's low score in this criterion is due to its lack of upfront pricing. Also, it's potentially expensive due to its robust set of farm-specific management features.
CenterPoint Accounting for Agriculture vs Competitors
We compared CenterPoint with other leading farm accounting software using our internal scoring rubric, and we achieved the following results:
CenterPoint Accounting for Agriculture vs Competitors FSB Case Study
Touch the graph above to interact Click on the graphs above to interact
CenterPoint Accounting for Agriculture Custom quote

QuickBooks Online Starting at $30 per month

FarmBooks $495 per farm
CenterPoint Accounting has a comprehensive set of farm-specific accounting features, earning a perfect score in the farm features category. Its general accounting features are also commendable, though it has a few weaknesses, such as the inability to create recurring invoices and connect to bank accounts. It doesn't do well in terms of pricing as the cost details aren't provided on the website, implying that it might be expensive. It's fairly easy to use, but it trails behind QuickBooks due to its weak customer support.
CenterPoint Accounting for Agriculture Features
CenterPoint Accounting for Agriculture is a complete ag financial accounting solution for managing the daily operations of your farm. It offers financial management and automation tools that can be used to analyze business performance and plan future strategies or expansions.
We'll walk you through the general accounting and farm-specific management features of CenterPoint Accounting for Agriculture.
CenterPoint Accounting for Agriculture would have garnered a perfect score if it had the ability to create recurring invoices and provide easy access to accountants. Despite these minor weaknesses, the program offers more accounting features than the other farm-specific software we review. As an example, it includes an accounts payable (A/P) module that lets you create recurring bills and it can track inventory across multiple locations.
The dashboard provides a quick overview of your farm and lets you access important information, such as A/P, A/R, net income, and current ratio. You can choose which custom reports to show on your dashboard, and you can remove or add columns to make them easy to understand. The dashboard is fully customizable to your specific needs:
---
You can find all your transactions from the Processes menu on the CenterPoint homepage. Each transaction form has its own fields, but you'll notice some similar features. For instance, in every transaction, you'll need to select a company, pick a bank account, and choose a vendor or customer. CenterPoint Accounting for Agriculture uses a lookup control for entering transactions. Click on the magnifying glass option, and the following screen will appear:
From the screen above, you can either choose an existing item or click the new button to enter a new company.
---
A standard A/R system is included in your standard subscription, and it's designed for farmers with basic invoicing and receivable needs. You can use it to enter receipt transactions, enter an unpaid sales invoice, email customer invoices, add and email customer billing statements, and email or print invoices. Customer invoices can be quickly recorded on a single-tab consolidated entry form, as shown below:
If you need complex invoicing functions, such as the ability to create detailed billing statements, calculate sales tax and commissions, and create in-depth reports, CenterPoint offers an advanced A/R module add-on. The advanced A/R module allows you to use the other add-ons, such as the inventory module, sales order (SO) module, and purchase order (PO) module.
Customer invoices in CenterPoint Accounting for Agriculture aren't as aesthetically pleasing as those in QuickBooks Online, but they're decent enough for farm invoicing. Also, there's no option for creating recurring invoices, which is a time-saving feature for those who have customers paying for regular services.
---
The A/P module allows you to manage your expenses and purchases efficiently. You can enter a payment without an invoice―record handwritten checks or quick checks―set up recurring transactions, use credit cards for payments, record community wages, and void a check or payment transaction.
You can also enter an unpaid vendor invoice, set up payment reminders, and print checks when you're ready to pay. Entering a vendor invoice in CenterPoint Accounting is similar to entering a cash payment, but an A/P account is credited instead of cash:
---
If you have routine recurring transactions, like utility bills, rent payments, and a monthly software subscription, you can benefit from CenterPoint's recurring features. When you set up recurring transactions, you don't have to reenter the same details every time you make a transaction.
There are two ways to set up recurring transactions in CenterPoint Accounting for Agriculture. You can either process an individual recurring transaction or process bulk transactions at once.
From a normal transaction, click on the Recurring Transaction button on the transaction form, mark a checkbox next to the transaction, and then click Select:
---
CenterPoint Accounting's PO module allows you to create POs for your vendors and track seller information, items being purchased, and delivery dates. If you already have the inventory module, you can add both inventory and noninventory items to the same PO. The vendor's balance won't adjust until you receive the item.
To create a new PO, click on the Purchases menu under Processes, choose Purchase Orders, and then tap the New button. You'll be asked to provide details, such as the vendor, your company address, and your shipping method:
---
This enables you to convert quotes into customer orders as well as print quotes, orders, and packing slips. It helps you track quotes and orders placed by your customers. Once the goods or services have been delivered to the customer, the fill and invoice process deducts the items from inventory automatically, and an invoice is prepared to bill the customer. You can customize quotes and orders using the forms designer within the software.
To record a sales order, click on the Purchases menu under Processes, choose Sales Orders, and click New. From the Sales Orders screen, you need to provide information, including the customer and the destination of the item:
Tip:
Quotes don't affect your inventory or customer balances. Use the Quotes form when you're providing pricing details to your customer. The Order form should be used when the customer agrees to purchase your products or services.
---
Transactions recorded in CenterPoint Accounting can be reconciled to your bank statement. From the reconciliation screen, click on the checkmark next to the transaction that has cleared the bank. Make sure that the cleared checks in CenterPoint match the total checks cleared on your bank statement:
---
CenterPoint Accounting allows you to write and print a check. The program enables you to print your checks at the time you record your transaction. If necessary, you can also print multiple checks as well as email and resend multiple checks. When printing checks, you'll be assigned a default check number sequence. Choose the first check number and CenterPoint will continue with the next number accordingly.
---
CenterPoint Accounting for Agriculture has powerful budgeting and forecasting tools that allow you to create "what if" scenarios out of detailed financial information. This means that you can project future sales, income statements, cash flow, and assets and liabilities. You can also compare "what if" budgets and actual and projected figures in the future. This feature is extremely helpful if you're planning to expand your farm business.
---
CenterPoint Accounting integrates with CenterPoint Payroll to help you streamline your payroll transactions. The system supports an unlimited number of employees and companies, and it includes e-filing options for payroll taxes. CenterPoint Payroll is an optional module that's purchased separately.
If you have one or two employees and have no regular deductions like child support or health insurance, you can use the Payments form to pay your employees. With this basic payroll processing, you can process paychecks for your employees, record the amounts needed for your 941 or 943 deposit, and generate W-2s.
CenterPoint Accounting has a Payroll Summary Journal that reports the information generated after checks for employees are printed. This report can be a useful tool to help you complete 941 or 943 forms and pay your taxes:
---
You can scan and attach receipts or other documents to your transaction, if necessary. You can download your files from your computer or attach the documents with one-click scanning. Files can be attached to POs, sales orders, payments, vendor invoices, customer invoices, and journal entries.
Tip:
Your scanner should have TWAIN capability to use it with CenterPoint.
---
CenterPoint Accounting for Agriculture includes a good selection of reports, including financial statements, balance sheets, income statements, and cash flow statements. You can also generate reports in different categories, such as production reports, audit reports, fixed asset reports, transaction reports, and payroll reports. CenterPoint runs reports on a cash basis, such as cash income statements and cash balance sheets.
---
CenterPoint Accounting for Agriculture is the only software we reviewed that gained a perfect score in this category. It offers all of the critical farm management features we wanted to see, such as the ability to set up cost centers, manage farm inventory items, and track fixed assets.
Fixed asset items in CenterPoint are created separately from accounts, but they're associated with a general ledger. You can record the purchase of a new fixed asset during the purchase transaction entry, which would normally be a vendor invoice or a general journal entry. You can set up the item to depreciate and add a schedule reminder so that the program will alert you automatically when depreciation transactions must be recorded.
---
The standard CenterPoint Accounting inventory system allows you to track the cost and value of your farm inventory and maintain up to two quantities in different units of measurement for each commodity. If you need advanced inventory for an unlimited number of prices for each item, you need to purchase the inventory module. This module allows you to track inventory in multiple locations while making sure that your inventory reports and general ledger (GL) reports match.
When you have the inventory module, you can adjust inventory costs without adjusting quantities. For last-in, first-out (LIFO) and first-in, first-out (FIFO) valuations, including Serial and Lotted Inventory, you can choose the cost layers that you want to adjust. For Average Cost valuations, you can adjust the cost even without entering any quantities.
To make an adjustment to an inventory cost, click on Processes, choose Inventory, and then select Adjust Inventory Cost. The Adjust Inventory Cost form will require you to fill in some information, such as the company that the adjustment is for, the inventory account, and the adjustment date:
---
The production analysis tool provides a way to perform profitability comparisons on the individual areas of your farm operation. For instance, you can use it to track which fields and crops are the most profitable or analyze activity by lease agreements to understand the profitability of rented ground.
For a more visual comparison of your production detail, the system uses geospatial maps that are stored in your production centers. These are maps of your farm that are defined when setting up your production center detail or production center.
The maps include legends and color variations to represent production details. This means that when you view your fields by crops, you'll see different colors representing each crop, which gives you a more accurate picture of your production. You can import maps from a third-party program, such as Shape Files or John Deere, or draw within CenterPoint using your mouse.
---
The ratios module helps you understand the strengths and weaknesses of your farm. The program includes a wide variety of standard ratios, including current ratio, gross profit ratio, A/R turnover ratio, and debt-to-equity ratio. All ratios are supported by a powerful drill-down capability so that you can see the numbers behind the indicators, giving you a more comprehensive analysis of your farm business.
You can view the graphs in different formats, such as tables, charts, and 3D graphics. CenterPoint has a huge variety of industry-standard ratios to calculate the final analysis patterns of your farm business.
To prepare a ratio, click on the Ratios tab under Reporting Tools. Select the company and date range, and pick the frequency you want to show on the X-axis of the ratio or index:
---
The management accounting module lets you track income and expenses on an actual cost basis rather than an accrual basis. Farm managers can use this module to analyze their farm business costs from each crop produced, activity, equipment, and other elements related to their farm. It allows you to evaluate expenses and revenues based on certain metrics, including acres, pounds, bushels, animals, or other units.
Larger farmers can set up profit centers and cost centers according to specific elements of their farm, helping them dive into their crop or livestock production segments and compare year to year.
---
We wish that CenterPoint Accounting was easier to use and had an online payment integration. While it has a simple user interface that uses a standard Microsoft format, it contains a lot of sophisticated features that will work best when used by a finance professional.
In terms of support, Red Wing Software offers two levels of Customer Care Membership: Silver and Gold. Both packages include unlimited access to a toll-free support center, maintenance releases, tax tables, and discounts on training seminars. Gold members get additional benefits like a guaranteed next-available technician and a personalized one-hour online training session.
Those interested in CenterPoint Accounting for Agriculture can contact Red Wing Software by phone, by email, or through its online feedback form.
CenterPoint Accounting User Reviews
We discovered from several online user reviews that CenterPoint is often glitchy and that the migration process isn't as smooth as users expected. On the bright side, several like that the program is regularly updated and that its customer support team is responsive.
CenterPoint Accounting for Agriculture is rated 3.9 out of 5 based on about 10 reviews on Capterra.
Based on our subjective evaluation of CenterPoint, it has robust financial management and accounting tools and farm planning and budgeting functionality, which make it a great option for farmers with a high volume of livestock or crops. However, it lacks some useful features, such as a mobile application, which is important in today's business environment.
We're impressed with its reporting capabilities, but we believe that its invoicing module needs improvement. Also, it's not a very popular accounting software, which might cause a problem for farmers who are looking for bookkeepers that are proficient in the program.
Frequently Asked Questions (FAQs)
Can I use CenterPoint even if I don't have an in-house bookkeeper?
Yes, a business owner could use the program to keep their books, but we believe an in-house bookkeeper will be better at harnessing the full potential of CenterPoint.
Do I need to pay an additional fee to use CenterPoint in the cloud?
Yes, the provider charges an additional fee for the hosted version. Prices vary depending on the number of users you have.
Is the cloud version of CenterPoint the same as the locally installed version?
Yes, it is. You'll access the same features, whether it's installed or run in the cloud.
How We Evaluated CenterPoint Accounting
We developed an internal scoring rubric to evaluate CenterPoint Accounting and the other farm accounting software we reviewed. We applied weights to five major criteria, with some more heavily judged than the others. For instance, pricing is only 10% because we believe the most affordable isn't necessarily the best while general accounting features is 30% since bookkeeping tasks like bill tracking may be crucial for farmers.
Our scoring rubric is further explained below.
20%
Farm-Specific Accounting Features
20% of Overall Score
Each application is evaluated based on its upfront cost and the number of users included. Software providers that don't disclose pricing information received the lowest scores.
20% of Overall Score
General accounting features like bill tracking, invoicing, and bank account reconciliation are essential to farm operations.
20% of Overall Score
The main farm features we like to see include the ability to track personal income and expenses, track and manage fixed assets, create cost centers or enterprises, and manage farm inventory.
20% of Overall Score
Most farmers have no bookkeeping experience, so the best farm accounting software should be easy to use and provide reliable customer service for first-time users.
20% of Overall Score
Our experts conducted a subjective evaluation of each software program across several factors, such as ease of use, features, and popularity.
*Percentages of overall score
Bottom Line
CenterPoint Accounting for Agriculture is a farm accounting package with a particular emphasis on budgeting and forecasting. In addition to its robust financial analysis tools, it includes other helpful functionality like crop production analysis, inventory control, and SO and PO management. If you have a professional accountant keeping your books and need a versatile farm accounting platform that your agribusiness won't outgrow, CenterPoint Accounting is an ideal choice.