Channel sales is a strategy that uses third-party distribution avenues to sell products. Examples of sales channels include external retailers, value-added resellers, affiliate partners, and installers or integrators. This strategy is best for businesses like manufacturers needing third-party facilitation for building relationships with customers and generating sales.
The success of the strategy depends on building strong partner relationships. A customer relationship management (CRM) tool like Zendesk Sell makes it easy to build relationships with features like built-in calling, email integration, and sales pipeline management by making customer interactions easier and trackable. To see if Zendesk Sell is right for you, sign-up for a 14-day free trial.
What is a Channel Sales Strategy?
A channel sales strategy is a plan that relies on partnership to create additional distribution opportunities as a way to sell more products. When deciding if it's right for you, consider how your customers typically buy your product. For instance, if customers buy products like yours over the phone, consider inside sales partnerships. However, if they normally go to a showroom to buy, partner with a retailer already selling similar types of products.
Sales channel strategies are planned by business owners or company leaders in a way that maximizes product sales. For instance, when office furniture manufacturers create sales channel strategies, they choose the best channels that lead to more office furniture sales. Their channel sales strategy could be partnering with office furniture retail stores in markets where they don't have retail locations.
The Difference Between Channel Sales vs Direct Sales
Channels sales and direct sales are both mediums through which products can be sold. However, direct sales is different from channel sales in that products are sold to customers without a third-party sales channels like external showrooms, retail store, or third-party organization like a distribution partner or an affiliate. Direct sales is a sales channel whereby products are sold by the manufacturer without third-party facilitation.
However, a direct sales model can still include store fronts and showrooms or in addition to having their own inside and outside sales teams. The difference is the products are sold by the manufacturer rather than a third party.
Understanding How to Use Sales Channels
While channel sales refers to a strategy of using third party sales entities like resellers, distributors and affiliates, sales channels are the various ways, third party or not, that businesses sell their products through. These include having inside and outside sales teams, company owned retail outlets, and direct response. This section provides examples of both channel sales and sales channels.
A few examples of channel sales include:
Agents: Agents can be individuals or companies that sell products on behalf of product creators. Industries this channel is popular in include insurance.
Affiliate partners: Affiliate partners are third party individuals or companies selling products to customers for the product manufacturer, developer, or creator. They usually get a commission for product sales. Check out our article on how to start affiliate marketing to learn more.
Value-added resellers: Value-added resellers are third-party partners specializing in selling product types to customers and adding services that complement the purchase. You can find them in industries like technology where customers need help deciding on the best options and services to use or set up the products.
Third-party Retailers(online/offline): Third-party retail channels can be online websites where consumers buy products or offline locations like stores or showrooms where they can also buy products. These channels are not owned by product creators.
Licensees: Licensees obtain a license to sell your product. In many cases, they buy the product from you and sell it to their customers.
White label Partners: White label partners brand a product you create as their own and sell it to their customers. They buy or license the product from the product creator.
A few examples of sales channels include:
Retail (online/offline): Retail channels can be online websites where consumers buy products or offline locations like stores or showrooms where they can also buy products.
Inside sales: Inside sales is where you have an internal or external team selling products by phone.
Outside sales: Similar to inside sales, only sales take place with customers face to face. They can be third parties or internal sales teams.
Direct Marketing: Direct marketing includes a variety of channels from telemarketing or inside sales to direct mail where the company sends mailers to get sales from customers. The main difference is that the company creating the product owns these channels vs a third party owning it.
Many small businesses enlist affiliates to help sell their products because setting up an affiliate program is easier and less expensive than other third-party sales partnerships like value-added resellers. If you're interested in establishing an affiliate program and want to learn what affiliate marketing is, check out our article explaining what affiliate marketing is.
Examples of Using Channel Sales to Get Products to Market
There are a number of channel sales strategies that can be used to get your product to market. The type you should choose all depends on the industry, the products you're selling, and the resources you have access to. These factors are important because they contribute to the decisions you make regarding which strategy to consider and which ones don't make the cut.
Channel Sales Strategy Examples
Company Type

Traditional Sales Channels

Example Channel Sales Strategy

Automobile Parts Manufacturer

Retail
Service
Providers
Dealers

Retail and service channel partnerships where parts are sold to consumers via third party retail store (niche retail) and via mechanics ordering parts to fix automobiles.

Office Supplies Manufacturer

Retail store partnerships whereby third party retail stores sell office supplies to consumers.

Wedding Dress Manufacturer

Bridal retail stores (niche retail) that sell bridal gowns.

Small Clothing Manufacturer

Pop-up shop retail locations (third-party partnerships).

Small Bakery

Retail
Restaurants
Hospitality
Catering

Retail locations (third-party) goods are sold in specialty grocery stores.

Specialty Medical Device Manufacturer

Sales distributors
Value-Added Resellers
Retail

External inside sales organization sell products along with external distribution partners.

Low price point Software

Affiliate partners with the same target audience as your target audience for the software.

High price point/Complex Software

Affiliates
Value-added Resellers

Value-added reseller with an existing customer base that is the same as the target market for the software.
The above table represents a handful of example strategies you could use to get your product to market. Depending on your product, resources, and expected ROI, any number could work for you. If you're not sure about a sales channel, test the market first and then do a roll-out if you're achieving your financial objectives.
How to Create & Implement a Channel Sales Strategy
There are several steps you should take to create and implement a channel sales strategy, including first deciding if this type of strategy is right for you. Once you've decided it's right for your business, consider your industry and competition, recruit partners, and map out your process. You'll also need to sign agreements with your new channel partners.
Below are the steps to take for creating and implementing a channel sales strategy:
1. Determine if Channel Sales is Right for You
The first thing you need to do when creating and implementing a channel sales strategy is to determine if a third-party solution is right for you. Things you need to consider include industry norms, how customers like to buy products in your market, and what your competition is doing. You also need to consider your budget and profit margins since working with channel partners generally increases your costs compared to direct selling strategies.
Here are things to assess when considering a channel sales strategy:
Industry Norms
When considering channel sales, assess industry norms. Look at how customers or your desired target market is buying. Do buyers in your industry typically trust third party retailers because they are familiar with a variety of brands and can direct them to what's best for their needs? Or do they have more trust and prefer to work directly with manufacturers? Look at industry norms and decide if it makes sense to go with the flow or take a different approach.
Competitive Landscape
Look at what your competitors are doing. Are they using channel sales or selling directly to their customers? Are there any competitors going against industry norms and if so, how successful are their efforts? You also want to consider whether or not your competitors have a hold on the best channel sales partners making it nearly impossible for you to obtain favorable agreements with them for your products. These factors play a huge role in your decision.
Customer Buying Preferences
Consider how customers in your industry or target market make purchasing decisions. Do they prefer to buy their products online from a site like Amazon or would they be more comfortable coming to your site to learn about the product and purchase it from you? Would they prefer to have an agent come to their home to present a variety of brands and options? Find out how your customers buy and how they prefer to buy before deciding on a strategy.
Available Resources
When thinking about using channel sales for your products, take an honest look at your available resources to manage channel partners. Can you hire or do you have channel partner managers? Do you have tracking mechanisms in place to see which partners are driving sales? Do you have technology and resources to track and compensate partners. These types of resources are key to the success of channel sales initiatives.
Profitability & ROI
Channel sales strategies can be expensive to undertake and you should, therefore, consider your profitability and return on investment (ROI) before making a decision to use third-party sales channels. If you have low priced or low-profit margin products, a channel sales strategy may not be right for you. Only consider a channel sales strategy if it's profitable for your business.
Additionally, there may be other things you should consider when determining if a channel sales strategy is right for your business. It really depends on the product you're selling, your business model, the available resources and how profitable a sales channel strategy would be for you. The topics above should help you begin considering aspects of your business that will tell you if this strategy is right for you.
2. Research Your Target Customers
After doing an initial assessment, take time to do a thorough observation of your competitors and customers. Analyze how your competitors acquire customers and how customers are buying from them. Find out if there are specific channel partners that have stronger customer relationships than others. Also, research overall customer satisfaction with buying from third-party sales channels, and how you could improve that experience.
Here's more discussion on ways to observe and analyze customers and competitors:
Industry Research
Industry research is a great and relatively inexpensive way to observe what your competitors and customers are doing as related to buying your product type. Most major industries have some sort of secondary research done that covers the competitive landscape and buyer trends and attitudes. These types of research reports can give you clues as to your customer's attitudes toward channels they buy your product type from.
Focus Groups
Another way to observe customers and gain insight into what competitors are doing with their channel sales strategies is to conduct target market focus groups. Members of your target audience will gladly share information about what they like and dislike about the buying experience and will tell you what's missing. This information can help you create a channel strategy that will give you a competitive advantage.
Customer/Target Market Panels
Customer panels are groups of customers that have agreed to regularly give you feedback. They serve as a way to stay in tune with your market segments. Focus groups provide insights for moments in time, but having a panel at your disposal can help you gain insights over time. They help you monitor any changes that may be taking place with your competitors' channel sales and these changes can inform the channel sales strategies you create.
Community Forums
A great way to observe customers and competitors is by looking at what your customers are saying about your competitors in community forums. It's less expensive than focus groups yet still very insightful as far as getting intel on how your competitors are doing with channel sales and how customers feel about it.
3. Consider Channel Sales Options
Next, consider your channel sales options. Some industries have a variety of options while others have only a few. For instance, food manufacturers have a variety of partner options like grocery stores, big-box retailers with grocery components, and restaurants. For complex software like enterprise resource planning (ERP) systems, there may only be a handful of value-added resellers that may be right for a particular type of business.
Here are a few types of channel sales options you should consider:
Most Common Channel Sales Options
Look at the most common channel sales options in your industry. Find out what it takes to partner with them. If they have more control in the marketplace than manufacturers, consider the terms and expenses associated with forming a partnership with them and ask yourself if it's worth it at this stage in your product journey.
Non-traditional Channel Sales Options
Consider non-traditional channel sales options. For instance, if there are potential channel sales partners serving your target market with complementary products but they are not currently selling products in your product line, consider these sales channels for your channel sales strategy. The advantage here is that they may be more open and have more favorable terms than traditional channel sales options.
Individual Affiliates
The advantage of considering individual affiliates, if this is appropriate for your product type, is that you have more options. There are more individuals with networks that may be interested in your product than third-party organizations. If it's right for your business, this is a great option to consider for your channel sales strategy.
White label/Licensing
White labeling is an agreement where you allow a third party to sell your product using their brand instead of yours. Licensing is where you grant third parties a license to sell your product under your brand. If traditional channel sales partner options are tough to work with, consider other options like white-label or licensing partnerships. If your product can be licensed or re-branded, these are good options for sales through third parties.
When considering channel sales options, consider the most obvious choices as well as alternatives. Evaluate if traditional options are the best fit for you based on the customer experience you want to deliver to your customer and based on whether or not the partnership terms will be favorable to you. Consider other alternatives that may be less costly and more flexible.
4. Choose Your Channel Sales Strategy & Recruit Partners
Once you've considered all of your channel sales options, it's time to formalize the channel sales strategy that will work for you by writing it down and communicating it with your team. Your channel sales strategy could be targeting traditional and more established channel partners to sell your products. Or you could choose a hybrid strategy where you work with one or two traditional partners but focus on alternative partners to manage costs and to reach new markets.
Once you've chosen your strategy, it's time to recruit potential partners. Make a list of all the potential partners that could be part of your overall strategy. Organize this list in a way that prioritizes the most significant potential partnerships and the ones you are more likely to secure. Keep in mind that some of these partnerships may be easier to form and take less time than others.
Your list of potential channel sales partners should be organized and you should have an outreach plan and strategy. Using a CRM like Zendesk Sell is a great way to organize, plan, and carry out sales channel partner outreach. You can send emails and make and automatically record phone calls to recruits. You can even create a special pipeline specifically for channel sales partner recruitment.
5. Finalize & Sign Agreements
At this stage, you're ready to finalize and sign partner agreements. While carrying out the other steps, you should be negotiating terms and having your legal team review any terms your prospective partners want. Once you're at this stage, you should be ready to agree on all terms and sign any necessary documents.
Here are a few things to consider when finalizing agreements with channel sales partners:
Clearly defined compensation terms: Make sure your compensation terms are clearly spelled out and understood by all stakeholders. This is important because misunderstandings can lead to early terminations.
Have documents signed by the appropriate party: Be sure whoever is signing your agreement has the authority to sign legally binding documents on behalf of their company. Having someone who does not have this authority could potentially make the agreement null and void.
Get buy-in from all major stakeholders: If you haven't gotten buy-in from all major stakeholders from within your company or from the channel partner's organization, your agreement could be held up.
Clearly defined termination clause: Be sure to have a clearly defined termination clause in your agreement. If the agreement doesn't work out, it's great to be able to easily get out of it.
6. Create Channel Sales Processes
While you're recruiting partners, create processes that integrate channel sales operations into your current sales processes. This is crucial because if the necessary processes are not established and tested, it will be difficult for your organization to attribute sales to your partners which could result in compensation delays. Any delays in compensation will put your channel sales partnerships in jeopardy which will negatively impact your sales.
To create effective channel sales processes, gather everyone in your organization who will be impacted by channel sales. For instance, if your company fulfills products after a channel sale is made, they will need to know about sales coming from channel partners along with any special fulfillment requirements. Once you've gathered everyone, map out processes to ensure customers and channel partners are taken care of.
Here are a few things you can do to create your channel sales processes:
Identify every person or team whose workflow will be impacted by channel sales.
Work with these individuals or teams to document your current sales process with the addition of channel sales.
Map out or set-up any systems or system interactions to handle or process channel sales
Establish channel sales reports to monitor performance and for compensation purposes
Identify people within your organization and your channel sales partners' organizations to process sales and/or handle any issues that arise. Document their roles in your process.
Formalize your entire workflow with key stakeholders. Use software like Visio so that everyone can visualize how the process works, identify any gaps, and make changes as needed.
Test and roll-out your new channel sales process.
When forming channel sales processes, here are a few considerations:
Sales tracking by partner: As part of your channel sales processes, set-up sales tracking by partner. This is important so that you identify where in the process sales are captured and attributed to specific channel partners.
Communication of sales made: Document within your process how you'll communicate with partners when sales are made. This is important if there are special requirements for sales coming through channel sales.
Compensation by agreement: Ensure systems are in place to compensate channel sales partners according to your agreements with them, which ensures you are in compliance.
Customer support: If customer support you're providing is modified based on channel partner, you must have a way to communicate these modifications to your support team along with any customized talking points.
Internal and external systems interactions: Channel sales processes don't just impact your sales operations or systems, they also impact your channel partners' processes and systems. You must do adequate testing to ensure your systems talk to each other.
These are just a few considerations when mapping out your channel sales processes. A good way to handle these processes is by creating and formalizing an onboarding plan that is ready to go every time you sign an agreement with a new channel sales partner.
7. Establish Points of Contact
Once the agreement is signed, establish points of contact within each organization. This is important as both your company and our channel partner will be working closely to ensure sales operations run smoothly. Everyone in both organizations needs to know who to contact for every issue and opportunity.
Below are a few examples of points of contact to consider establishing:
Partner Managers: Partner managers should own and manage the overall relationship between your organization and the channel partner's organization.
Sales Operations Managers: To ensure operations run smoothly, it would be a good idea to connect your sales operations manager to an equivalent person at the channel sales partner's organization to handle any issues that come up as sales are being processed.
Customer Support Managers: It may also be important to connect customer support managers in case issues arise that touch manufacturer and partner customer support. Establishing these contacts can cut down on customer wait times to resolve serious issues.
Accounts Payable/Receivable: If there are any discrepancies in compensation or sale made, connecting contacts from these departments helps to figure out where the issues like and quickly correct them.
IT: When technical issues come up that impact either organization, it's great to have IT contacts within each organization connected.
Legal: During the agreement negotiation phase, it's important to have both companies' legal contacts connected. If there are any questions or concerns about the contract, it saves time if the legal contacts are connected, yet managed by company leadership.
8. Conduct Training/Onboarding
At this point, you're ready to conduct training and onboarding for your channel partners and vice versa. The purpose of training and onboarding is so that both organizations are familiar with each other's processes and methods of doing business. This step saves time and cuts down on the learning curve for doing business with each other. You'll want to onboard and train team members building out your operations first and then train other stakeholders.
Here are a few ways training and onboarding can take place:
In-person classroom style: Training can take place classroom style with presenters sharing important information. This is useful for an introduction and is made better by hands-on training.
In-person hands-on/over the shoulder: Depending on the type of product you're selling, a hands-on approach may be more effective than classroom style as there may be product and process elements that are easier to understand if a hands-on approach was used.
Live virtually: Live virtual training is great to get a head start on knowledge transfers. In most cases, they should be followed up by in-person training or onboarding. This depends on the type of product or industry. For instance, product training on software is great for live virtual calls.
On-demand virtually: One thing you can consider is creating on-demand videos. Again, this approach works best depending on the context of the training and on-boarding. It does save time if you want to begin the knowledge transfer process right away.
Onboarding training manual: Training manuals are great as supplemental training vehicles or as a way to begin the knowledge transfer before live or other types of training are done.
9. Launch/Roll-out
Once everyone is trained and understands the overall channel sales processes, it's time to incorporate channel sales into your sales operations. However, it is best to start with a test roll-out. You could do this by onboarding one channel sales partner to make sure all the bugs are worked out of your process and then roll-out to all other channel sales partners you've recruited. You could also limit the number of markets you're in for a period of time.
Besides doing test followed by a full roll-out, it is important to announce and celebrate your launch by having a special event or announcing it through coordination of special communications like press releases, all-employee meetings, and more. It's also important that your channel partner do the same thing so that their employees are aware and are just as excited as your company is.
Pro Tip
Here's what one channel sales pro had to say about using channel sales strategies: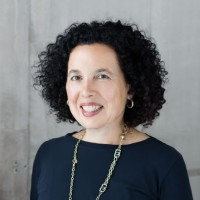 Marjorie Radlo-Zandi, Managing Director, VICAM
I have used channel sales extensively in the software and food/ag tech diagnostic industry. We also fostered and maintained strategic alliances with other players in the industry. The lifeblood of the company and our market position have depended on the relationships we fostered.
In the software industry, we used Value Added Resellers, Distributors and OEMs. For the food/ag diagnostic industry, we sell diagnostic rapid tests to determine toxins & BPA in food and sell them internationally through a network of specialized distributors who have a stellar reputation selling into the food and agricultural industry within their particular country.
Channel sales drove international revenue growth and market share much faster due to our specialized distribution partners and their key relationships in the 100 countries we sell into. An added benefit: reduced overall cost of sales.
Frequently Asked Questions (FAQs)
Why is a channel sales strategy important?
Channel sales strategies are important because they help get your product to market beyond direct channels. It opens doors to your target audience that you may not yet have strong relationships with but can build through a partner's already established relationships.
What are the benefits of channel sales strategies?
A major benefit of channel sales strategies includes tapping into a channel partner's brand and target audience to increase the likelihood of your product selling. Another benefit is leveraging another brand's sales team as opposed to building your own.
How long does it take to implement a channel sales strategy?
The time it takes to implement a channel sales strategy depends on a variety of factors including how hard or easy it is to form channel sales partnerships. If it's pretty easy to obtain these partnerships, it can take as little as a month or two depending on the onboarding process.
Bottom Line
A channel sales strategy is where you partner with third parties, like retailers or affiliates, to sell your products. There are a variety of industries that benefit from launching their products through channel sales. This article not only offers examples, but lays out a step-by-step process to create and implement our own channel sales strategy.
Launching your product through a channel sales strategy not only requires these steps, but also the technology to support it. A CRM like Zendesk Sell support channel sales with contact and lead management, native calling and email integration that allow you to organize, manage, and interact with channel partners. Sign-up for a 14-day trial to see if it's right for you.