Trying to generate leads in a crowded market is tough, especially if your industry is a niche like chiropractic medicine. You're perpetually trying to gain new clients in your local market and grow your firm while retaining loyal customers. If you're facing challenges marketing your chiropractic business, here are 23 chiropractic marketing ideas from the pros to help you diversify your strategies and build up your customer base.
---
1. Generate Leads with Content Marketing
Kevin Gallagher, Founder & Inbound Consultant, Stargazer Digital
After reading, he then notices your free downloadable ebook at the bottom of the blog post, entitled "7 Exercises to Relieve Lower Back Pain." So, he downloads it in exchange for his name and email address. After that, you can begin sending him timely emails with more helpful content, such as videos, infographics, and blogs to help nurture this new lead into a customer. He will eventually be ready to have a sales conversation, as you're the one who has helped him and established his trust. Once he's delighted with your service, he'll go and tell his friends, family, and colleagues – becoming a brand advocate on social media!
For more on ranking your blog posts in Google, click here.
---
2. Offer a "Reward" Program for Loyalty
Andrea Kayal of Signpost Local Marketing Blog gives this helpful marketing tip: "Offer 'frequent flyer' type discounts and memberships that will keep patients coming back to achieve certain milestones for rewards, such as a free massage. If the 'reward' is an introduction to another service or treatment you offer, it's a win-win situation for everyone. Offering package deals such as a 10% discount on ten treatments when purchased in a block ensures that they'll keep coming back at least nine more times, giving your patient a discount and you the money up front to help pay the bills."
Check out our Fit Small Business guide on the best loyalty rewards software.
---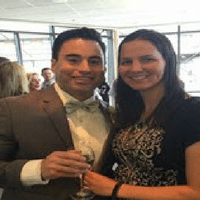 Contact their office and see if you can give a perspective on the best tips for how to start your own practice, or any other great insightful piece that will help their recently graduated students or practicing doctors in the field. These colleges have a massive amount of links and authority on their website and blog. So if you can land a featured article in there, that is engaging and well written, they will help you promote that article on their social media. Obtaining industry relevant backlinks is one of the best ways to help you show up in Google.
---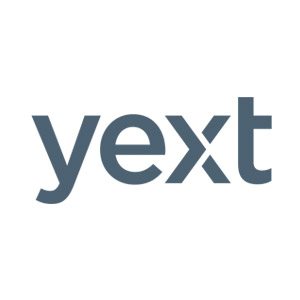 ---
5. Use Facebook to Offer Value
David Bradley, CEO, Bbg, Inc.
In his recent LinkedIn article, David Bradley outlines how to get the attention of potential clients on Facebook – a useful platform, but one that is already flooded with marketing competing for people's attention. "Making a high value, low barrier offer is best to engage your audience. For a chiropractor, a free massage can work very well as something that is highly attractive, but low barrier (since it is free)." Once you've offered something free to grease the rails, people will be more inclined to go to you in the future.
Check out our Fit Small Business guide on how to run a Facebook advertising campaign.
---
6. Establish Your Expertise by Writing a Book
Chiropractors looking to stand out in a crowded marketplace should write and self-publish a book. In an age when everyone has a polished website, social media presence, and email list, writing a book will make you stand out. Being an author builds your credibility. The book content can also be repurposed into a lead magnet for your website (first chapter free), a live workshop for new potential patients, and a webinar for generating website conversions. Build your authority and claim your stage as an expert in your industry- write a book!
---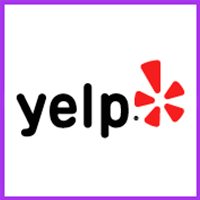 ---
8. Create a Monthly Newsletter
If you want to build up buzz for your chiropractic practice, start a monthly newsletter! Newsletters are great for keeping your clients in the loop about news surrounding your practice. You can include links to any thought leadership articles you've written or read that are interesting and pertain to the industry, along with information about where you can be found on social media and any changes in contact information or office hours.
Check out our guide on the best email marketing software: Mailchimp vs. Constant Contact vs. InfusionSoft.
---
9. Start a Referral Program
My tip for marketing a chiropractic business is to develop a killer referral program. In my experience, chiropractic care is not often covered through insurance. If it is, the coverage is limited. Referral programs thus make a great incentive and help spread the word organically, with minimal investment. It could be as simple as a referral bonus (i.e. 1 free visit for you and a friend). You may also try offering incentives or running contests for social media page shares and likes. Using your customer base to help advertise for you is a great way to get free testimonials in addition to new customer referrals. It's a win-win!
---

---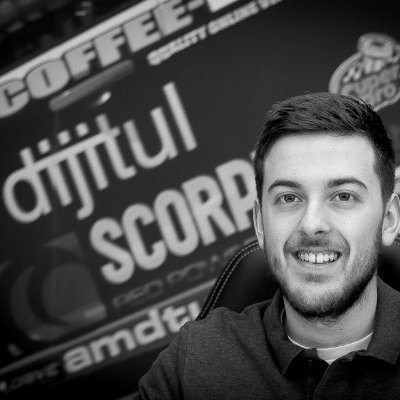 When creating buyer personas in the chiropractic industry, creating one isn't enough. You have to create several personas for people with different lifestyles. For example, it would be worth creating a buyer persona for people who work at an office job – one of the most common industries with people having back problems – what are their hobbies and interests? What do they struggle with? And so on. By doing this, not only will you be one step ahead of your competition, this method allows you to get into the head of your target customer, allowing you to uncover topics that you may not have thought about in the past.
---
12. Develop a Public Relations Strategy
Since chiropractors need to be viewed as trusted experts, employing a local public relations strategy is smart. Many chiropractic practices have a local or community client base, so it's important to connect the chiropractor to popular local events by offering tips and commentary to TV news or newspapers on things like new stretching exercises before the big marathon or the local 10K charity run; or open the office for a full day for pre-event participants to get free adjustments or free foot scans.
---
13. Use Visuals to Show What You Can Do for Your Customers
Here's my #1 strategy for chiropractic marketing. It's called the *Show Me the Money Technique* because you're literally showing people, with their eyes, the changes they can have (in honor of Jerry McGuire). I take a picture or video of a patient's range of motion or video. I treat them. Then, I retake the picture. Finally, I send the picture or video to them with the progress and I post it on social media, putting it in email blasts.
---
14. Beef Up Your SEO
David Freund, Director of Web Development, Junto
*Local SEO* (Search Engine Optimization) will help chiropractors to rank better for valuable keywords in the surrounding areas where potential customers are searching for their services. Make sure you have a Google My Business page setup with all information up-to-date and be sure to encourage reviews from your clients. Google tends to favor local listings with good reviews. In addition, make sure your business is listed on local directories such as Yelp, Yellow Pages, Foursquare, etc. Using a tool like Yext can help you to manage all of these directories from one place.
---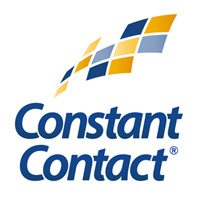 ---
16. Avoid Duplicate Content
Christopher Grozdon, Co-Founder/CMO, DASH-SEO
We at DASH-SEO notice several chiropractors will come to us asking why they're not ranking for certain keywords with their content when their competitors are doing so well. Time and time again, we discover the content they're attempting to rank is actually from a "content library" offered by mass-production website developers. To determine if your content is duplicate, simply take a snippet of a pre-generated blog or service page on your site and paste it into Google. You'll often see a string of exact-matches to your search query amongst other sites.
This is not only harmful for the user experience as it offers nothing new and informative, but it's also terrible for your SEO as a chiropractor. Search engines are known to penalize duplicate content with low rankings. To avoid this consequence, don't use a "content library" but choose to write your own unique content which provides value to your users and search engines. You're the expert in your field, so treat your website with some of your expertise and it will begin to heal and start ranking appropriately.
---
17. Use Social Media to Share Patient Testimonials
There is nothing better for advertising purposes than real patient testimonials. When setting up a successful referral network, it has to be driven internally to provide the best low cost advertising available. I have several videos of patients talking about their success which has been a great marketing tool. My goals for the coming new year is to continue growing these areas, but also expand to using Foursquare and Twitter.
---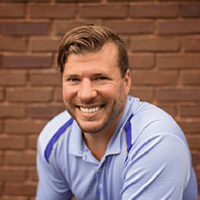 ---
19. Host New Patient Dinners
Mike Hamilton of Inception Chiropractic Websites suggests setting up dinners for new patients where you not only show them a good time, but also generate leads. "Some of the largest chiropractic offices in the world are masters at doing chiropractic dinner talks. This program can be the answer to most of your new patient needs if done correctly." He offers several videos on his website where you can learn the ins and outs of how to host a proper dinner for new patients.
---
20. Give Community Lectures
The Perfect Patients blog offers the idea of giving community lectures to help establish your expertise and get your name in front of people. "Those who can overcome their fear of public speaking have a distinct advantage over practitioners held back by this learnable skill. Not only do speaking opportunities in your community make you the perceived expert, but by sharing your ideas with others you become 'familiar.' This familiarity can motivate those who are interested in a natural health solution to take action."
---
21. Build Relationships with Other Doctors
Jeff Langmaid of The Evidence Based Chiropractor suggests keeping in touch with other doctors to boost your marketing and create opportunities for referral: "Interdisciplinary communication and research is the foundational marketing tool of every smart chiropractor I know. Building these relationships is perhaps the highest ROI marketing activity out there. It's a long play for a sustainable practice growth. Smart chiropractors don't add the latest gizmo to their practice- they highlight the power of the chiropractic adjustment."
---
22. Solicit Reviews
Alex Genadink, Founder, Problemio
Considering that the website is already up and all the basic marketing tactics are taken care of, the tip that would help to win long-term would be to offer discounts in exchange for Yelp and Google Local reviews. Without the discount, most people promise to leave reviews and end up forgetting. But if there is $5 or $10 in it for them, 90% of them will do it, and your practice will have many good reviews on Yelp and Google. This will help you rank higher than most of your competitors over time, and you will be able to greatly grow your practice.
Caveat: If not executed properly, paying for reviews can be against the law. Your customer will need to disclose their compensation at the end of the review. Just make sure they include a quick phrase "I was provided XX in exchange for my time to write this honest review." Learn more on our guide to online reviews here.
---
23. Palmer College of Chiropractic

The more your patients know about chiropractic, the more they can advocate for you. The Gallup-Palmer report includes a survey with patient educational materials and detailed findings. By using this report on public perceptions of chiropractic you could potentially increase referrals.
---
BONUS 1. Make Yourself More Mobile
The Next Generation Chiropractor blog offers this chiropractic marketing idea: "The use of mobile devices is growing exponentially, and any good chiropractic marketing strategy requires mobile access for those who need it. Mobile access can come in many shapes and colors, including making your website available to mobile readers, the creation of apps and diverse gadgets to be used by potential clients, a one touch scheduler, and much more."
---
BONUS 2: Don't Neglect Traditional Routes
The Web SEO and Design blog stresses that traditional marketing routes still make an impact. "While modern social media is essential, one must not discount the local methods of newspaper press releases, billboards, movie theater advertising, and ads. Quite often these avenues can be completely free. Take time to write up a biography or announcement that is educational and lighthearted and submit it to your local paper or periodicals. If you do take out advertisements do not spend a lot of money. Stick with the most conservative yet frequently viewed option. Most papers have economical ad space for you to occupy in each publication.
To learn more about newspaper advertising, read our guide.
---
BONUS 3: Harness your Existing Customers to Boost Your Chiropractic Practice
Dr. Lawrence Kindo, Mastermind behind the Health Blog, Medical Island
Let your customers do the work for you by referring their friends and their family members. In return for every referral that you get, you agree to reward the referring customer with a discounted or free service – or an actual gift of some kind. You can also harness the power of social networking through Twitter to follow up with your regular patients, share free resources and cross-promote other products you may have. You may even use the same strategy of using an ethical 'bribe' to get them to refer their friends and relatives.
---
Over to You
A strategic and diverse marketing plan can make or break your chiropractic firm. What are some of your top chiropractic marketing ideas? Feel free to share them with us in the comments below!