Choosing a Restaurant Location [+ Tips for Long-term Success]
It is often said that choosing a restaurant location is the most critical decision you'll make when opening a restaurant. In my experience, that is entirely true, but not in the way you might think. You don't need to be in the perfect corner lot in a perfectly outfitted freestanding building to be successful. Plenty of long-running successful restaurants turn out noteworthy food from tiny pocket locations and strip malls. Use this guide—and location analysis template—to help you choose the best location for your restaurant.
Key takeaways:
Use free or paid sites like Social Explorer to review the demographic information of your location.
Assess that locations meet your needs and budget based on your actual (or projected) sales.
Collaborate with reputable commercial real estate brokers and a small business attorney to ensure you're getting the best terms for a sale or lease.
Location Analysis: Factors in Your Restaurant Location Strategy
Location analysis is a catch-all term for the many factors you need to consider when choosing a business location—from price to competition to local regulations. Use our location analysis template to compare your top choices and find the best location for your restaurant. Choose your preferred format, and put in an email address to send yourself a copy.
Price
The industry standard guideline for restaurant profitability is to spend no more than 10% of your monthly gross sales on your space. Whether you rent—like most restaurants—or buy, your payment should not be more than 10% of your actual or projected sales. If you are just starting your restaurant, use the projected sales from your restaurant business plan as a guide.
Some restaurant leases also require that you pay a percentage of sales (monthly) to the landlord as part of your rent. The reasoning is that the higher your sales, the more wear and tear the building experiences. My advice? Make every effort to negotiate out of these profit-sharing clauses. They give your landlord an eye into your sales, and I have seen this used against restaurants repeatedly when trying to renew a lease; some landlords will increase the rent to an unsustainable point, confident you can (and will) pay it because of your sales.
Available Customer Base
Check that the location has a large portion of your target customer base. If you are planning a high-volume bar, proximity to office towers or colleges makes sense. A quick-service restaurant might want to be near sports venues or located on a major commuter route. It's also smart to check demographics like average household income and home values near your location to ensure that nearby residents have some disposable income.
There are free and paid ways to get some of this basic information. Click through the slides below for some options.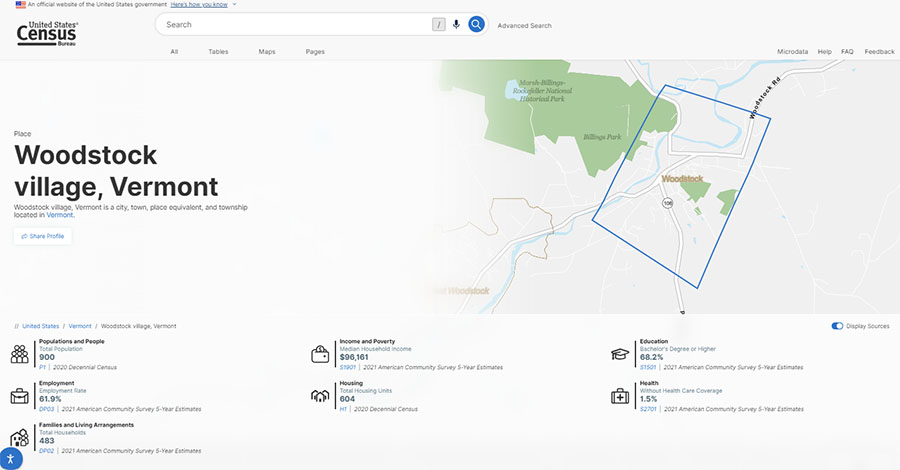 ---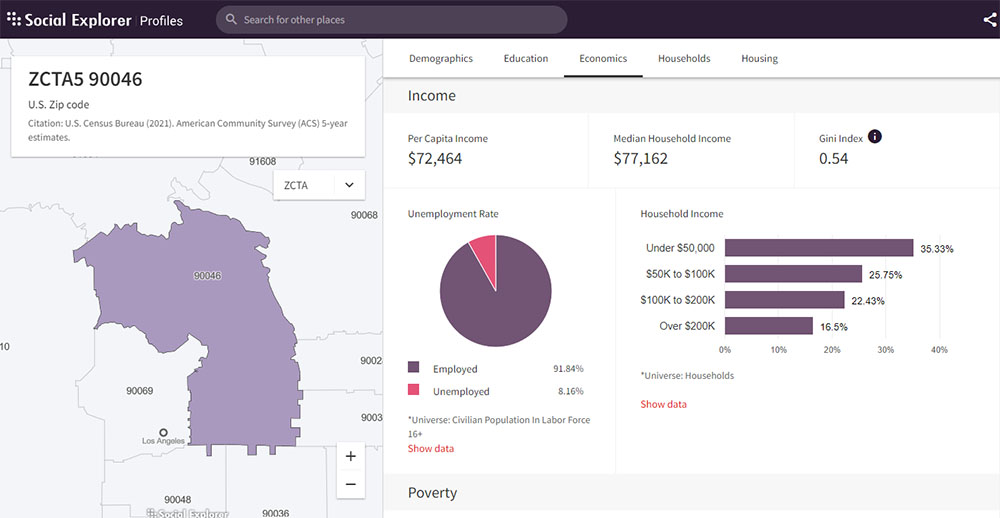 ---
It's also a good idea to get a sense of foot traffic and vehicle traffic at the location. The most accurate way to get this information is to set up camp in your car or a coffee shop on the street and use a tally counter to count pedestrians or cars. If you don't have time for that, you can usually get a snapshot of local traffic from your local Department of Transportation website. Just do an internet search for your location and "traffic data."
Accessibility
You want your restaurant to be easy for customers to access. Avoid one-way streets, dead-end streets, and complex boulevards with median U-turns. You should also note the general upkeep of the road itself. Is it well maintained? Under construction? Check with your local Department of Transportation for any upcoming road construction too. You don't want to open your shop only to have major road construction disrupt your new business.
Ensure that the locations you're considering have adequate parking. A good guideline is to have a parking spot for every three dining seats, plus one for each employee. If you are located in a major metro area, make sure that your restaurant location can be accessed by foot and by public transit.
Don't forget your vendors. Make sure there is enough room for delivery trucks to easily drop off supplies at your location. I managed one restaurant that was inaccessible to vendors, resulting in a giant box truck parked in the front entrance during Valentine's Day dinner; not a great look. Easy access for vendors saves you time when receiving deliveries, and keeps your guest entrances clear for paying customers.
Nearby Competition
Competitors are any restaurants in the vicinity of your potential restaurant space. A grouping of restaurants is not necessarily a bad thing. If there are a lot of restaurants around a location, it is a good indication of customer traffic. You just don't want to be too close to another restaurant that serves the same food in the same style as you.
Consider nearby restaurants' price point, clientele, decor, and menu style. Some will be direct competition (serving the same style of food or occupying the same price point), while others will be indirect (serving a completely different cuisine, at a different price point or operating at different times of day). Direct competitors are your biggest focus.
Visit all of your direct competitors and analyze every aspect of their restaurant experience: their advertising, website, restaurant reviews, external signage, service style, décor, menu options, delivery strategy, and more. Note their square footage and seating capacity too.
In this market, you're not just competing with nearby restaurants for customers; you're also competing for staff. Try to find out how your competitors compensate their teams—how high is their hourly pay, do they offer benefits or perks? If you don't plan to offer something similar, you could lose your new hires to other restaurants down the line.
Renovation (Build Out) Costs
Nearly any location will need some renovation to make it suit your restaurant. Among restaurant folks, you'll commonly hear this referred to as "build out." It's in your best financial interest to look for a restaurant location that only needs minimal adjustments.
Renovations cost you two ways: first, with the price of the construction, and second, with the time it takes before you can open and start making money. Many new restaurant owners like the idea of moving into a raw space (also called a "white box"). This can be a great way to have complete control over your restaurant layout. But it also comes with higher build out costs. In a white box, you typically need to install electrical and plumbing lines to connect your equipment to the rest of the building. In an existing space, much of that work is already done.
Local Regulations
On a basic level, you need to be sure that the location is zoned for commercial use (as opposed to residential). Beyond basic zoning, additional laws apply to alcohol sales. In most locations, you cannot sell alcohol near schools, for example. So if alcohol sales are part of your business plan, be sure your location supports it. Local regulations also determine where and how large your exterior signs can be. This is key to marketing your business, so be sure to check what is allowed.
Some cities or counties also have their own minimum wage requirements or staff scheduling restrictions. Check with the nearest district Department of Labor office to ensure your restaurant business can be profitable while meeting local regulations.
You'll also want to check what licenses and permits the space already has. You'll find that about half the time, the location already has a certificate of occupancy, but sometimes you'll need to acquire this before you can open. This is usually true when you've done a major renovation.
Top Tips for Choosing the Best Restaurant Location
1. Work with a small business attorney
If you splurge on one thing in your restaurant location search, let it be a good attorney. Whether you are leasing or buying your restaurant space, a small business attorney will ensure that your sales agreements and lease terms are favorable. Unfavorable lease terms are the most common reason I have seen for restaurant closures, so this one-time cost could be the key to your business's longevity.
2. Budget for renovation costs
Few restaurant locations are immediately perfect for your restaurant. Depending on your concept, you'll likely need to install storage, specialized cooking equipment, or service counters. If your new location is a raw space, you may even be responsible for installing plumbing and electrical connections. Give yourself lots of breathing room in your renovation budget.
3. Know your zoning laws
Check with the local zoning board before you commit to purchasing or leasing a restaurant location. Don't just trust what a landlord tells you—verify, especially if alcohol sales are part of your plan. In cities, contact the zoning office of your local urban planning department. In rural or suburban locations, you're likely looking for a local zoning board. Be gracious when contacting these offices; you might need to reconnect with them later to request variances.
Bottom Line
Choosing a restaurant location is one of the biggest decisions you will make as a business owner. This address will be your business home for many years. Choose a location that is near your target customer base, but that doesn't cost more than 10% of your monthly gross sales. Work with reputable commercial real estate agents and retain a small business attorney to ensure you get the best space with the best possible terms. They will be worth every cent when they negotiate lease or sale terms.