Order fulfillment companies, also called third party logistics (or 3PL), are there to handle all the logistics of receiving, storing, and shipping your customer orders. An order fulfillment company allows your business to focus on what it does best. But finding the perfect fulfillment company to partner with can be tough.
We talked to industry pros and small business owners who have been through the process themselves. Here's what you need to know when choosing an order fulfillment company.
Want the best rates on fulfillment? FulfillmentCompanies.net is a fulfillment matchmaker that will make 500+ fulfillment centers compete for your business. Click here for free quotes from multiple providers.
Fulfillment Companies Vary Significantly
Order fulfillment companies are as diverse as the businesses that seek their logistics solutions.
To give you an idea of just how wide a variety of businesses that could benefit from order fulfillment companies, they include:  
Startups, small businesses, medium and large businesses

Wholesalers, eCommerce retailers, brick-and-mortar retailers

B2B, B2G, B2C

Steady sales, seasonal sales, erratic sales

Selling regionally, nationally, and/or internationally

Selling everything from designer handbags to bags of cement
With so many types of businesses seeking their help, many different fulfillment companies have grown to serve these various niches.
Some offer very basic receiving, storing, and shipping services. In general their pricing reflects the simplicity of those services. Other fulfillment service companies will go far beyond those basic services. Because their services are more varied and tailored to the businesses that have hired them, the pricing will also have a wider range.
With ShipBob you can expect to pay storage fees of $40 per pallet, with no pick 'n' pack fees, and receive shipping discounts.
With RedStag, you can expect to pay storage fees of $15 per pallet with $2.55 pick 'n' pack fees, and receive discounted shipping.  
Our article on fulfillment pricing goes into more detail.  
In fact, there are so many options out there that fulfillment matchmakers, like FulfillmentCompanies.net, can be a huge help when searching for a fulfillment company that fits your business's unique needs.
Visit FulfillmentCompanies.net
Fulfillment Companies Go Beyond Pick, Pack, and Ship
These days, fulfillment companies go far beyond what are traditionally thought of as basic fulfillment services.
Some common additional services provided by fulfillment companies include:
Custom Labeling – your logo or other images that evoke your brand

Custom Inserts – special offers, personal notes, etc.

Kitting – shipping multiple products as a set rather than individually

Light Labor – some assembly, minor product customization, etc.

Sourcing Packaging – ordering cheaper, better packaging

Customer Service – phone and email support for your orders

And Much More…
It used to be that any extra service beyond the standard pick, pack, and ship would result in an additional charge. This resulted in many small businesses feeling like working with a fulfillment company meant resigning yourself to an endless and indecipherable invoice.
However, as order fulfillment companies have become more niche-specific, these extra services are often incorporated into a more standard charge. They're able to do this because their client's all want the same set of extra services.
Five Considerations that are Easy to Overlook
Here are some things that can be easy to overlook, but are just as important as cost:
Product Specificity

Wholesale vs. Retail

Geography

International Fulfillment

Security
And actually, by answering these questions first, it will help you find a fulfillment company that was designed for your type of business. This means they will have to do less customized stuff for you, and will likely be easier to understand, and offer more affordable pricing.
Product Specificity
Not every fulfillment company can handle every product.
Working with a fulfillment company that focuses on the requirements specific to your inventory ensures that your products get the care they need, that you're unlikely to run into issues with regulators, and that you're not paying for specialty care your products don't need.
Special requirements that products may need include:
Food Grade Fulfillment

Chemical & Hazmat Fulfillment

Temperature & Humidity Controlled Fulfillment

Cold/Frozen Fulfillment

And more…  
Fulfilling Wholesale or Retail Orders
Which fulfillment company will be the best fit for you will depend on whether your customers are buying from you wholesale or retail.
If your customers are buying wholesale, then you will want a fulfillment company who is setup to deliver products in bulk. This will mean finding a fulfillment company that has built a business around bulk storage and delivery. These companies are doing the heavy lifting for you. Their focus on large orders likely comes at the expense of the gentler touch needed to fulfill many retail orders.  
If you're selling your products both wholesale and retail, this might mean finding two different fulfillment companies to work with. The last thing you want is to pay more simply because one type of order isn't that fulfillment company's strong suit.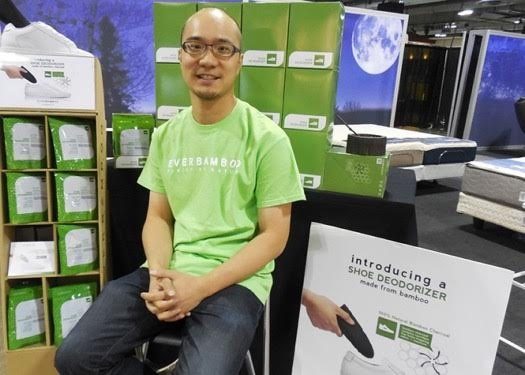 KB Lee, founder of Ever Bamboo, faced this exact dilemma. He started selling bamboo charcoal odor eliminators/dehumidifiers in 2007 and have been working with fulfillment warehouses since 2009.
Initially, they only needed to fulfill wholesale orders. They didn't yet have an online store. "The fulfillment company was great at wholesale orders and their per-order and pick fees were very reasonable."
But when KB launched his online store he learned that a fulfillment service can be great for one business but not for another.
"The fulfillment company was not good for our retail orders. The per-order and pick fees were high," Craig said. "They would charge $2.00 per box, which was very high."
If you sell expensive products with high margins, adding $2.00 to each order might not make a big difference to your bottom line. But if you're moving a lot of low-cost products, those kinds of fees can eat up your profits quickly.
Eventually, KB moved fulfillment of his retail orders over to Amazon FBA (which we reviewed in our buyer's guide). Not only were their pick costs much better, but KB found that "using Amazon FBA also cut down on the delivery time. Our customers would receive their orders within 2-3 days in most cases."
Why Geography Matters
Where a fulfillment company is located can make all the difference.
Retailer to Fulfillment Company
The location of a fulfillment company in relation to where your products are originating will impact how quickly you can restock your inventory. For example, if you manufacture your craft products out of your garage and you live in California, then delivering those products to a fulfillment company on the east coast will take longer and cost more. If restocking products quickly to ensure orders can be fulfilled is important, this would not be a great fit.
Fulfillment Company to Customer
The location of a fulfillment company in relation to where your customers are will impact how quickly you're able to deliver to them. For example, if my customers are primarily in the Pacific Northwest I will want a fulfillment company that is centrally located so as to be able to ensure affordable 1-day delivery to the entire area. It is unlikely that a fulfillment company located in Florida will be a good fit in this case.
Some fulfillment companies will have one centrally located facility that enable them to reach a large swath of your customer base quickly. RedStag, for example, has one central location but can reach 70% of Americans within 2 business day. On the other hand, some fulfillment companies will have multiple facilities located around the country or world. ShipBob, one of our recommended fulfillment companies, has facilities in Chicago, New York, and plan to open a Los Angeles facility in the summer of 2016.
The location of a fulfillment company will also have an impact on how much it costs to provide fulfillment services. Real estate and labor are two of the most significant operating expenses for a fulfillment company. You can expect to pay a higher price working with a fulfillment company that is located in an expensive in an expensive area.
International Fulfillment Services
The additional concerns that must be addressed with international fulfillment are significant.
To give you just a taste, you'll need contend with:
Foreign Languages

Packaging Language Requirements

Exchange Rates for Value Declarations

Customs

Rules from the FTC, FDA, and Other Regulatory Agencies

Value-Added-Taxes (VAT)

Common International Shipping Delays (foreign holidays, etc.)

And much more…
If a significant amount of your business is international, you will want to make sure your fulfillment company has experience with the complexities that come with international fulfillment.
Want to see who we recommend for order fulfillment services? Check out our guide.
Facility and Web Security
Fulfillment companies have a wide variety of levels of security.
If you're selling dog toys, security concerns will probably not top your list of must-haves when evaluating potential fulfillment companies. On the other hand, if you're selling luxury handbags or expensive cameras, you'll likely be very concerned with how secure the fulfillment company's facility is and how they screen and monitor employees.
If you're selling more valuable inventory you will want to make sure any potential fulfillment company has some minimum security measures in place.
Facility Security
24-hour camera coverage of entire facility, inside and outside

Motion detection inside facility

Multiple redundant security systems

Multiple power source backups for the security system
Web
Website security

User-specific, permission-based logins
Employees
Employee background

Individualized access control system with on-site management
One of our recommended fulfillment companies, RedStag, has put in place all of these security features. If you're going to trust your order fulfillment to a fulfillment company, knowing your inventory is safe and secure provides tremendous peace-of-mind.
Making the Transition to an Order Fulfillment Company
Once you asked the right questions and found a great fulfillment company to work with, the next thing to keep in mind is how you begin working with them. There's a right way and a wrong way to start working with a fulfillment company.
Whether your small business is a young company looking to transition from processing orders out of your basement or a well established business looking to change fulfillment service providers, the move to a fulfillment company is best made gradually.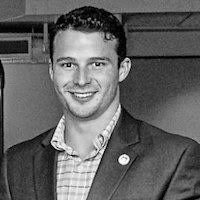 We spoke with to Jake Rheude, Director of Business Development & Marketing at RedStag. He said, "Rather than trying to move all your inventory from a competitor to a new fulfillment company, in most cases a small business should just sell off the products at their existing fulfillment company. While they're winding down there, they can set up delivery of all future inventory to the new fulfillment company. This prevents disruptions to order fulfillment and allows your new fulfillment company to ramp up."
All new partnerships require some time for all parties to get used to each other. A gradual transition to a new fulfillment company will allow both of you to work out any kinks that come up after going from concept to reality.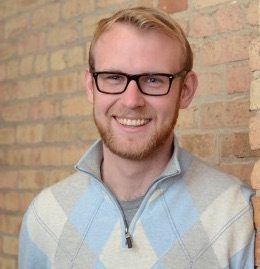 Anthony Watson, Head of Business Development at ShipBob, explained that often times, how long it takes for a fulfillment company to onboard you and your products (to be ready to starting fulfilling orders) will depend on how many SKUs your shifting over to them. ShipBob has made a name for itself by focusing on serving those businesses with a lower number of SKU (normally 100 or lower). "By focusing on companies with lower SKU counts, our technology allows us to fully onboard our clients in 5-7 business days, which is better than industry averages," he said.
Case Study – Finding an Order Fulfillment Company that Fits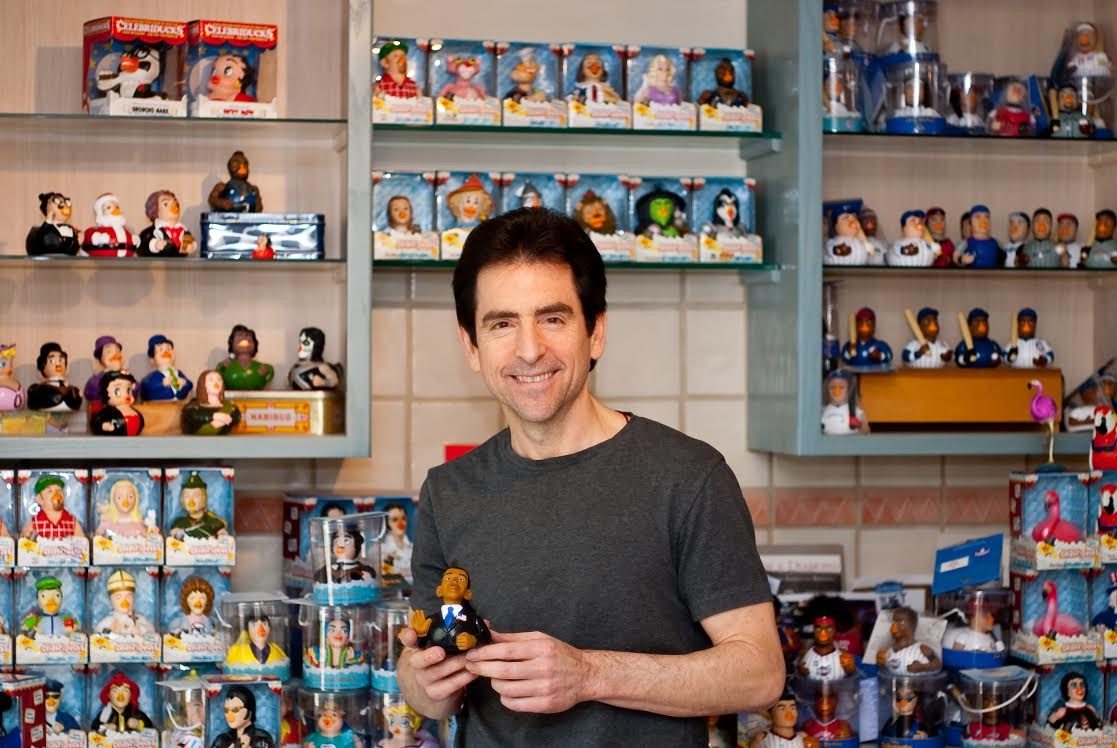 We talked to Craig Wolfe, President of CelebriDucks and Cocoa Canard. He has spent over 15 years working with fulfillment companies and knows how important it is to find the perfect partner.
"There was so much to consider," Craig explained. Beyond the normal concerns of capability and cost that come with looking for a fulfillment company, he had some additional concerns. "We're in California, but we ship worldwide. Also, we sell rubber ducks but we also have a chocolate division. So we needed someone who could handle both and ship internationally."
Over the years, Craig tried working with a number of fulfillment companies. Inevitably, issues would arise. "I always had to double invoices to make sure the charges were correct," Craig said. "They has so many different accounts, each with different agreements, that they just get the billing correct. If we didn't scrutinize the bills we have lost lots of money."
Not only that, but some fulfilment companies he worked with seemed to have an unending number of charges and fees. If you're not careful, this can be death by a thousand cuts. "There are so many charges," Craig said. "Many charge you a monthly fee just to be set up on their vendor platform for transmitting orders. And anything special, like doing international paperwork, accessing their inventory counts, additional labor fees, etc. will have extra charges."
Doing your due diligence can help you catch and avoid these extra, less apparent charges. But, as Craig learned, there are other ways to cut down on how much you're paying your fulfillment company. "We got a much better deal on storage and labor in the Midwest than in California." The cost of real estate and labor will play a large role in your bill.
Another problem that Craig ran into was his searches for new suppliers often turned up big, generic fulfillment companies that all offered the same thing. "I needed someone more like us: leaner, meaner, able to turn on a dime."
Eventually, Craig found a great fulfillment company. "We've been with a fantastic warehouse many years now. These guys are so communicative, they have great pricing, they ship worldwide, they're centrally located and so can even offer next day shipping," Craig said.  
"There were big learning curves," Craig admitted, "but they save us an amazing amount of time and stress."
Bottom Line
The whole point of hiring a fulfillment company is to hand over the responsibilities of storing, packing, and shipping your specific products to your specific customers. You don't want to hire someone as good as you – you want to hire someone who's way better.
Keeping the issues we discussed above in mind will help you find a fulfillment company that is designed to work with exactly your type of business.
Fit Small Business's fulfillment services recommendations: