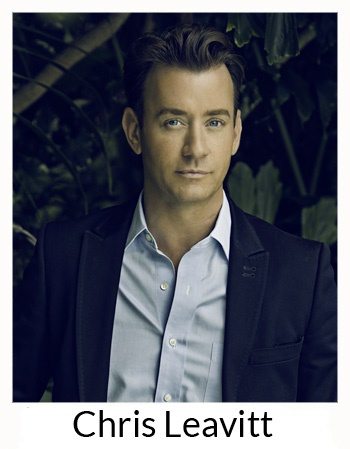 Real estate agents are one of the largest segments of our audience here at FitSmallBusiness.com.  This is why I am extra excited to have had the opportunity to interview Chris Leavitt.
Chris is a top selling Miami real estate agent, where he has sold over $120 Million, and is featured on the show Million Dollar Listing Miami.  I asked Chris what other real estate agents could learn from his success, and here is what he told me:
In reading a little bit about your background it is striking that you were involved with real estate at a young age. Was that a result of your parents influence or because you felt drawn to it?
A combination of both. My parents introduced me to it and then I was drawn into it even more. As soon as they introduced me to the business, I immediately fell in love with it. I haven't left ever since!
We asked 50 experts for their best real estate marketing idea. Click here to see what they told us!
Would you say that schooling or experience is the most important factor in successful real estate?
Once again, a combination of both. Education will teach you the basics (rules, laws, ethics) while experience teaches you how to deal with clients and get them what they want. You can teach someone all you want about how to sell a house but going out there and experiencing and learning in the field helps one propel more into the business.
What would you say is the most valuable character trait for a successful real estate agent? Conversely, what would be the character trait that would be least attractive to potential clients?
Confidence and perseverance are key. You have to make sure the buyer/ seller knows that you know what you're doing. The least attractive trait would be the lack of follow up. Letting a potential client know you're still interested in working with them can go a long way.
What, if any, resource did you/do you use to help locate clients when you started vs what you use today?
When I first started, I made sure that everyone and anyone knew I was in the real estate business. This could be at networking events to going out with friends and meeting people. As I said before, letting people know you're in the industry and confident in your abilities is important. Now, word of mouth and referrals are what I use today and a little bit of advertising. Also, TV has helped my business grow!
For those who are looking for a "surefire" way to gain new clients, what would you suggest?
Make sure people know your name and make it synonymous with the field of real estate. Also, making announcement cards doesn't hurt along with constantly networking.
To follow up on the above question, what resource/tool would you suggest to agents looking to sell homes quicker?
You have to have knowledge of the market. You have to look at all of the surrounding factors of the property (i.e. location) and make sure the listing is priced properly. If you lack that knowledge, you could price the property wrong and have the problem of having it linger on the market for too long.
Do you use social media within your real estate business? If so, which social media platforms do you use the most and how?
Yes, of course! Social media has become a huge aspect in many industries nowadays. I use Instagram, Twitter, and Facebook. Within Facebok, potential clients can open up links to listings as well as you can network with people on all of the different real estate groups that are offered. Instagram and Twitter are screenshots, more or less, of what you're offering but have lots of benefits. Overall, social media puts your name out there even more.
Do you use direct mail marketing? If so, in what form?
Yes, I do however I am very specific about who I target. If I target a mass audience, it can get too expensive. If you sold a unit in a building, target people in that building and the surrounding area. Targeting your audience is very important.
Would you recommend direct mail marketing for every real estate agent or agency?
No I would not because it depends on where the agent or agency is located and what they already have going on.
What, if any, specific tools do you use for listing home and keeping track of promotional campaigns? For example, do you use Zillow Premier Agent or Craiglist?
No, I do not use Zillow Premier Agent or Craiglist. Over the years I have created my own database and ways of keeping tracks of campaigns. As much as I would love to reveal them, I keep them very private. Everyone has his or her own ways of keeping track.
What type of tool – online specific – would you recommend to a local real estate agent?
Realtor.com and Zillow. Make sure you're signed up for alerts on those though. The worst thing is having a client approach you about a listing before you know about it.
Many would say that having your own television show is a tremendous advertising advantage over that agent who works in a small town or locality. Do you find this to be true? If so, what would you recommend to that small real estate agency to leverage their marketing and promotion?
Absolutely, you can't deny the power of television. I have learned that you have to put yourself out there and you have to make yourself known. Focus on what you/the agency is good at and what you lack…from there work on what needs to be improved and do it.
How would you describe the overall real estate market today? How does rural vs urban properties compare within your assessment of the state of the market today?
Very strong and robust with buyers becoming extremely savvy because of the online tools offered to them. Sellers have become bullish and confident in their properties. A real estate agent's job is to navigate and put those tools together to bridge the gap between a buyer and seller. It's not always easy work but can definitely be done.
Finally, if you could do one thing differently – within the real estate business, of course – what would it be?
I would advocate higher education for real estate agents just joining the business in addition to more frequent education for established real estate agents. So often people forget the rules, ethics, and laws of the business, which can cause hiccups when making deals with a fellow real estate agent.
Chris Leavitt, Douglas Elliman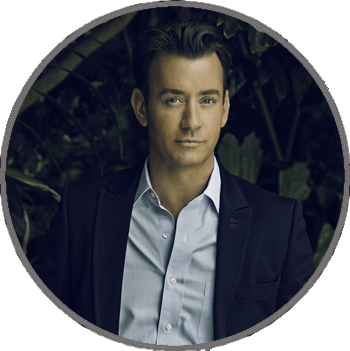 In his nearly 20 years in luxury real estate, Chris Leavitt has consistently proven to be an exemplary facilitator of the real estate process for his clients. This top-producing broker and performance-driven professional has continually commanded excellence in his service and results, and boasts an impressive record of success in both the New York City and South Florida markets.
Chris' industry accolades are matched by the ongoing referrals and repeat business from satisfied clients that are truly his greatest reward. His broad range of experience has included his role as Director of Sales for several well-established new developments in New York and South Florida, which he sold out in record time. In 2013 alone, Chris has already sold in excess of $120 million dollars in real estate. Most recently, he represented the sale of a triplex penthouse in Miami Beach sold at $34 million – the largest condominium sale in the history of Florida, and the highest-priced dollar per square foot for an individual condominium.
Chris' accomplishments have been featured in such prominent publications as The Wall Street Journal, Curbed.com, The New York Times, Financial Times, The Real Deal Magazine and The NY Observer. More than the recognition he receives, he takes pride in providing unparalleled customer service to his clients and customers, and in exceeding their expectations in every single endeavor.
We asked 50 experts for their best real estate marketing idea. Click here to see what they told us!