Church Community Builder is a church management software that lets users perform various operational tasks to streamline their ministry activities. It allows users to record member service history, track online givings, communicate with their community members, and manage multi-site branches of their church. We compiled reviews from around the web and determined that Church Community Builder has generally positive ratings. We also compared the most common pricing options for small businesses.
Church Community Builder Customer Reviews
Overall Experience: Excellent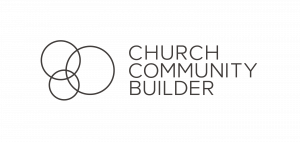 Ease of Use: Excellent
Customer Service: Good
Pricing: Good
Summary of Church Community Builder Customer Reviews
What Church Community Builder does well:
Users who recommend Church Community Builder said that the program's cloud-hosted nature helps them manage their tasks anywhere conveniently. Users also like the software's efficient online giving management feature.
What Church Community Builder does not do well:
Users who left negative reviews of Church Community Builder said that the product doesn't have an intuitive interface and is not that easy to use. Some users also said that customer support can be improved.
Most Helpful Positive Review
A user who left a positive review on G2 Crowd said that she loves pretty much everything about the app. She shared that getting off a local server and getting into a cloud-based platform has been an amazing and efficient experience for their church. She said that the online contribution component is slick and that they use remote deposit for their members as well, which makes handling monetary contribution easy. She also mentioned that they love their Group Leader app, as it gives their pastors valuable information on the people they are caring for. She concluded that Church Community Builder is an all-around great solution for church management.
Most Helpful Negative Review
A user who left a negative review on G2 Crowd said that there is a steep learning curve when using the product for the first time and also shared that navigating through the reports is not as intuitive as one would expect. The user also said that while it's great that there are multiple platforms where the app can be accessed, the mobile application can use some improvements. Lastly, he mentioned that customer service is not the best and it's takes time to hear back from the support team when needing immediate troubleshooting help
Church Community Builder Reviews From Users Around the Web
Here are a few other resources for finding helpful Church Community Builder reviews from customers. We rated the review sites on a scale from poor to excellent based on how trustworthy and useful the reviews seemed.
| User Review Website | Average Rating | Number of Reviews | Quality of Reviews |
| --- | --- | --- | --- |
| GetApp | 4.1 out of 5 | 89 | Excellent |
| G2 Crowd | 4.1 out of 5 | 29 | Excellent |
| Software Advice | 4 out of 5 | 11 | Excellent |
*Average rating as of date article was written: November 10, 2017
Church Community Builder Pricing
Church Community Builder has three subscription options. For 100 weekly attendees, the Essential plan cost $90, the Standard plan costs $120 and the Deluxe plan costs $180. The main differences between the plans are the the availability of premium features such as volunteer management and multi-site management.
Essential
($/month)

Standard
($/month)

Deluxe
($/month)

100 Weekly Attendees

$90

$120

$180

250 Weekly Attendees

$100

$170

$220

500 Weekly Attendees

$160

$270

$350

Online Giving and Donor Management

✔

✔

✔

Events & Calendars

✔

✔

✔

Volunteer Scheduling

✕

✔

✔

Multi-Site Management

✕

✕

✔
All plans include basic program features such as unlimited user profiles, online giving and donor management, and events scheduling.
The higher priced plans have additional premium features such as service attendance check-ins, customizable forms, facility management, volunteer scheduling, advanced reporting, and multi-site management for multiple church branches.
Compare Church Community Builder Competitors
Not sure if Church Community Builder is the right church management software for you? Check out our church management software reviews.