In a recent study shared on Studybreaks.com, 80 percent of Millennials see themselves as spiritual but unable to identify with a specific religion. To help religious groups reach their target audience, we asked marketing experts to share their insights on the best church marketing ideas that can help attract new members to their fold.
Here are the 24 best church marketing strategies from the pros:
---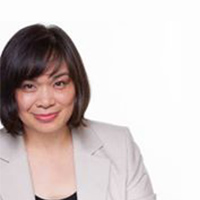 1. Engage New Members via Text Messaging
Melani Deyto, Director of Marketing, TextMarks
Growing churches only average 18 to 21 percent visitor retention. Be sure to capture their information when they first attend your church so that you can keep them engaged even after that first visit. Churches that provide visitor sign-in cards can more easily capture information by having people text in and automatically receive an online form. Churches can also use SMS to capture questions from new guests, which might be less intimidating for them.
---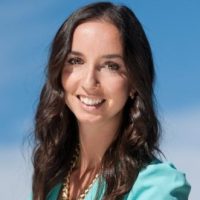 2. Make Sure Your Website Is Current
Kaeli Sweigard, Professional Digital Marketer, KaeliSweigard.com
Make sure your website looks active. If it hasn't been updated since 1991, people may legitimately question whether or not your church is relevant and/or still in existence. Make sure service times are clearly indicated, ideally on the homepage. Have pictures of people on the site. This makes people feel much more comfortable in knowing what to expect.
---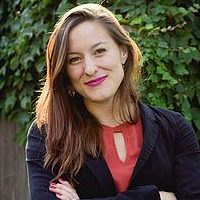 3. Find Ways to Get Involved in the Local Community
Shannon Howard, Referral and Retention Marketing Consultant, You Need a Shannon
Here in Albany, we get involved with Art on Lark (a street art festival), Lark Fest (a beer street festival), and First Fridays (art and small business event on the first Friday of each month). Part of bringing in people from the community is being part of the community. People don't care how much you know until they know how much you care. Sow into the community first, and they'll start showing up.
---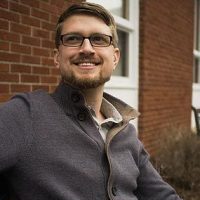 4. Connect with Your Members Outside Sunday Service
Garrett Gerhart, Church Ministry Digital Marketer, Third Millennium Church
Make sure your content is native to the medium and the context. So you post your sermons during the week for people to listen to? That is a step in the right direction, but what do you post during the week, made for the middle of the week? Your sermons may be amazing, but they are made for the Sunday service, and best experienced on Sunday. Consider making a blog, vlog, or podcast specifically created to connect to your community during the week.
---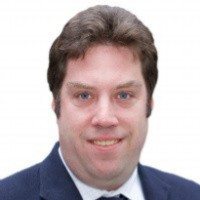 5. Make Sure Your Church Shows up in Local Search Results
To help you draw in the local community, you want to make sure your church is listed in as many online directories as possible so more parishioners can find you. Yext is a free tool that lets you scan local listings across multiple sites so you can see where you show up and make sure all of your information, including service times, is up to date.
---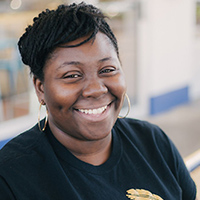 6. Add Your Church in Business Listings
Jessica Starks, Owner, J. D. Scribes
One common thing I see churches neglect is business listings. There are so many churches that think that just because their information is on Facebook or correct on Facebook that they don't have to post it anywhere else. So not true! There are people who aren't on Facebook looking for you too, so be sure that you are easily accessible and accurate everywhere! That includes Google, Bing, Yellow Pages, Facebook. Instagram, etc. Be sure to post your church's information in these places and to actively check on them to ensure that they stay up-to-date.
---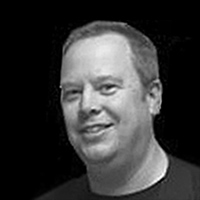 7. Create a Digital Marketing Plan
James Schaefer, Founder, DeliveryMaxx
As the son of a Baptist preacher and lifetime marketer, I have seen the Church fall into the same pitfalls of every business. However, this shouldn't be the case. The goal of the Church is to witness (share their message with the world), and this Great Commission is the same when it comes to marketing and advertising. It's not enough to have a Facebook, Twitter, and Instagram account; churches have to have a strategic digital marketing plan that encourages and simply allows their followers to share the church's message with others.
Although most digital marketing programs post to their social sites, GospelMaxx creates a program that promotes true social media interaction through its Patent Pending Digital Marketing and Online Reputation Program.
---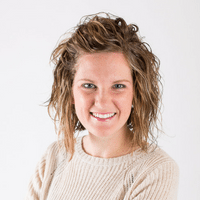 8. Display Directional and Welcome Signages for Your Church
Rachel Stephens, SEO and Customer Behavior Analyst, TotallyPromotional
One of the most important factors in repeat visitors is how comfortable a guest feels in your church. If a guest feels out of place or is not sure where they should be, it can really put a damper on their experience. Avoid this common problem and uncomfortable feeling with proper directional and welcoming signage. Banner stands or pop-up signage are a great choice for church marketing materials because they work well in just one location or can easily be relocated for specific events.
Unlike other types of signage, the graphics can be changed when updates are needed. You don't need to worry about hanging or mounting signage and they always look professional.
---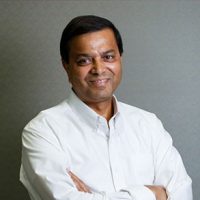 9. Always Transcribe Your Sermons
Ajay Prasad, Founder and CEO, GMR Transcription
The most common mistake in church marketing is to not transcribe sermons. Search engines are not designed to see video or hear audio. Using transcription services makes your sermons easily searchable and can also increase your ranking on Google! To that end, a good ranking will drive more traffic to your website, which in turn increases opportunities to reach new potential members. What's more, sermon transcripts will allow people to read the content from anywhere with their smartphone or tablet device.
---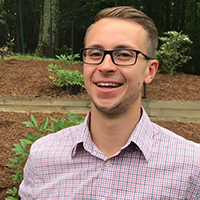 10. Create a Facebook Page for Your Church Organization
Andrew Schutt, CEO and Founder, Elevated Web Marketing
Sadly, many churches don't do any marketing, so instead of trying to implement a bunch of different marketing strategies at once (a mistake to avoid), I'd recommend just starting with a simple Facebook page. With a simple Facebook page set up and optimized with all of the relevant information and images, there are a few things to start with:
Post all of your events to Facebook, regular services included!
Post regular content regularly. This could be a short lesson and picture from a recent service, pictures and videos from any charity work the church does, simple little "get to know me" posts about people in the church, behind-the-scenes footage of preparing for a service, etc.
Invite friends and family to like the page. Let them know it exists and encourage them to check it out and share it!
If the marketing budget allows, run some Facebook Ads to reach people outside of the church who are also interested in the church's faith. Start out with a video ad, perhaps footage of a service, and then run retargeting ads at people who watched at least 75 percent of the video to get in front of them again.
---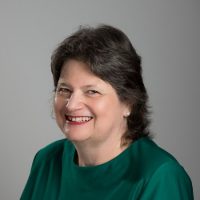 11. Get the Approval of All Stakeholders Before Running a Marketing Campaign
Amy Sorter, Principal, Wordsorters
Churches and synagogues have many stakeholders who need to view and comment on collateral during the process of developing it. You need to know who, exactly, they are. These stakeholders can range from the clergy to the lay groups to the organization's administration to the community itself. In one example, I developed a piece to promote a program being offered by the synagogue sisterhood organization, and they loved it. But I failed to check with a rabbi who was one of the sisterhood liaisons before mailing the piece, and she was extremely upset about it. She didn't have anything against the piece, just that she hadn't been consulted. Make sure everyone signs off on everything—and get it in writing.
---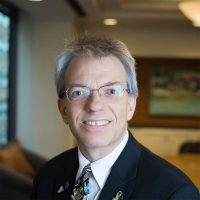 12. Encourage Your Members to Get Involved in Church Programs
Stanley P. Jaskiewicz, Esquire, Member, Spector Gadon & Rosen P.C.
I would focus on building congregation members' participation in parish programs, such as youth groups or ministries. I think churches must promote those programs in the context of building community (many faith traditions promote religion as experienced in a community, rather than by individual prayer or by faith alone). Therefore, my "specific and actionable" idea for church marketing would be to promote the church's mission in its community. Personally, I served on the board of a local food pantry and ran a baseball program for persons with disabilities.
At my church, I have supported youth programs as a leader, and have served in various ministries (as a lector and as an Extraordinary Minister of Holy Communion—I take the sacrament to nursing home residents one weekend each month).
---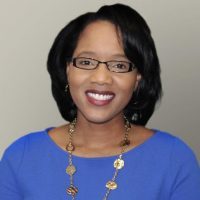 13. Emphasize Your Church's Brand
Renee Malone, APR, President, KQ Communications
We've found there is a mistaken and pervasive belief that every church is for everybody. Similar to each of us, each church has its own personality. A church attracts people who prefer to receive the gospel in a specific manner and environment that's comfortable for them and aligns with their belief system. Rather than trying to appeal to all, church marketers should keep it simple and market who they are, what they believe, and what makes them unique.
---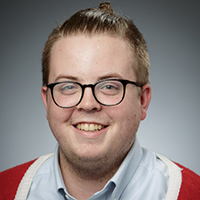 14. Focus Your Marketing on Semi-Regular Members
Zachary Boyd, Marketing Strategist, Pushpay.com
Churches often think about marketing only in the context of getting people who haven't been to their church yet through the doors. But that kind of thinking harkens back to a day when people went to church every Sunday! You don't need a Ph.D. in statistical analysis to realize people are less likely to attend church every Sunday in 2018 than they were in the 1980s. Good church marketing focuses on the whole discipleship process—maybe you don't need new visitors, maybe you need to use advertising to attract more volunteers from your semi-regular members or to get a once-a-month attendee to download your app.
Do this instead: Start thinking about how you can target people who may come to church once a month. Maybe it's sending them an email with that week's sermon or targeting them with a Facebook Ad inviting them to a special event or weekend service. Get an email list of your volunteers and throw an appreciation party. Email them about ongoing needs and big wins.
---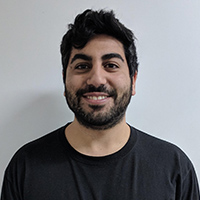 15. Organize Activities to Attract a Specific Audience in Your Local Community
Nate Masterson, Marketing Manager, Maple Holistics
The market is basically pre-sold, as people who follow a particular religion are bound to go to church as per the requirements of the faith. However, that doesn't mean that you can't still spend some time focusing on marketing specific events, or appealing to specific types of people in the community in order to increase the size of your congregation. For instance, your church may be launching a new youth service and you may want to appeal to the community in order to entice them to join. You could have younger members of your church hand out pamphlets in your mall, put up a billboard outside your church, use online marketing on platforms such as Facebook, or use targeted online advertising to reach the audience you'd most likely want to attract to your gathering.
When marketing a church though, you'll want to keep your campaign neutral, as you're most likely going to be attracting people who are already believers. I feel that when people start using fear or judgement as a means of convincing people to join their congregation, they only wind up chasing more away and making a mockery out of the faith itself.
---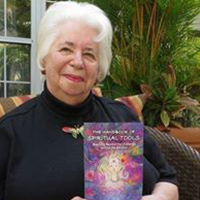 16. Partner with a Local Business to Organize an Activity
Lauren McLaughlin, Author, The Handbook of Spiritual Tools
When my husband and I served in Independence, MO, he made a deal with Barnes & Noble to hold classes in their coffee shop based on a best-selling book at the time (e.g., The Power of Now by Eckhart Tolle or Conversations with God by Neale Donald Walsch). Barnes & Noble advertised the classes in their promotional calendar, and we invited church members to come and bring their friends or family members. Many did bring people with them to the class—people they wouldn't have felt comfortable inviting to the church. And people shopping in the store stopped to listen. Barnes & Noble sold books, and we gained congregants because we only taught the first two classes there and then continued the seven-week series at the church.
---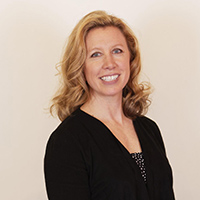 17. Sponsor a Community Program
Jill McKay, Certified Personal Trainer, Teacher and Counselor, Narrow Road Fitness
Churches and other Christian organizations work with us at Narrow Road Fitness to share our wellness programs with their community. When people move better, feel better, and feel more connected, they are more likely to be active and engaged in the church (and in their lives). We provide an easy and non-threatening way to invite people to church (throughout the week and Sunday morning, too) as well as help people grow meaningful relationships and a powerful sense of community. By providing much needed guidance and support through Narrow Road Fitness, the church is seen as a valuable asset to the community. We also have doctors and physical therapists who tell their patients to join our local program.
---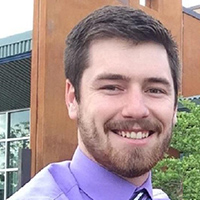 18. Lead Your Community in Supporting a Cause
Aaron Pfeifer, Principal Business Consultant, Obsidian Solutions, LLC
Churches are community centers, so host events that involve the community. Find a cause to support that is impactful to the local community, like supporting veterans, and throw a party in your parking lot to get people to come by and get a tour, enjoy a grill out, and support that cause. You can also offer to host a community garage sale in your parking lot and raise funds for donation. This attracts people looking to sell as well as to purchase, and both are potential patrons to the church.
---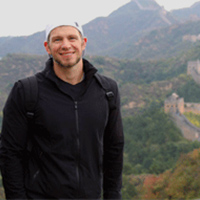 19. Invest on Google Paid Search Ads
Jeff Moriarty, Marketing & Website Development, JMoriarty Marketing
I am a digital marketer and have been helping a friend with his church membership. We focused on advertising through Google Paid Search five miles around the church's location—anything related to "churches" and even advertising on other churches in the area. We tested different ads and made sure we had a clear call to action on the website, as well as the service hours so they knew when to come. Since beginning this type of marketing two months ago, they have noticed a 20 percent increase in membership in their church. We plan on extending the advertising out another five miles to see if that has effect on membership as well.
---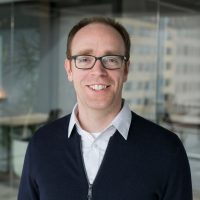 20. Make Sure That Your Website Is Optimized
Eagan Heath, Owner, Get Found Madison
I think search engine optimization (SEO) can make as much sense for churches as it can for businesses. People search Google for everything, so a church would do well to make sure they come to the top of the results page for relevant searches. The good news is it's possible to know how many searches there are per month for each phrase when you do keyword research.
---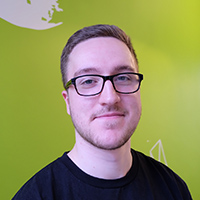 21. Create a Mobile App for Your Church Group
Izaak Crook, Digital Marketing Executive, App Institute
Creating a mobile app for your church is a fantastic way to increase membership and boost attendance. For many people, a big part of being a member of a church is about feeling like part of a community. For that reason, it's important to keep in contact regularly with your members. Chances are those members are using their mobile phones quite often! With your own church app, you can send push notifications directly to their home screen, letting them know about events coming up at the church, or general updates they should know about. On average, 97 percent of push notifications are read, compared to just 4 percent of emails!
Your app can also allow for members to easily book themselves into any events happening at your church, and a chat feature can allow users to communicate with their church from the palm of their hand.
---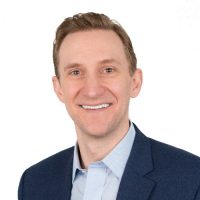 22. Build an Engaging Social Media Presence
Jeff Magnuson, Marketing and Brand Consultant, Jeff Magnuson Consulting
This needs to be more than alerting people about upcoming events and posting religious excerpts. Work to engage non-members about all topics and build a discussion. In order to do this, money will need to be spent to promote posts and advertise, as the goal is to cast a wider net beyond the current members. Additionally, using the platform to livestream events or speakers can literally show non-members what your church is doing beyond its basic services.
---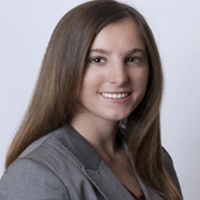 23. Start a Referral Networking Program
Stacy Caprio, Founder, Growth Marketing
The best way to increase church membership is through connections and referrals. A good way to do this is to offer a contest or incentive to church members, where they can be entered to win a prize or certain benefit for each new friend they refer who comes on a special "new friend day." The hope is the new friends will enjoy the special new friend day and come back on regular church days.
---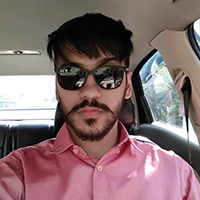 24. Don't Forget About Traditional Marketing Methods
Gurbir Singh, Digital Marketing Consultant, SEO Discovery
A common mistake that you might commit is to ignore traditional marketing methods. The power of social media has been done wonderfully, leveraged by Life Church with 269,362 likes on Facebook and 54,700 followers on Twitter. They post multiple times a day on either channel with high levels of engagement. But while social media and YouTube work for the young to middle-aged demographic, reaching the older members of your community won't be as easy through the internet. Use ad space in local news and radio channels to promote to the audience that isn't active on social media.
---
Over to You
Our current lifestyle is highly shaped by marketing, so it comes as no surprise when even religious organizations turn to marketing to increase their membership. Add new life to your religious environment with these marketing tips proven to attract and retain members for your church.
Have more church marketing strategies that we missed? Share them with us in the comments.