ChurchTrac is an integrated church management software that lets users streamline their various ministry activities. It enables users to keep track of their active members, manage financials including pledges and donations, and organize events such as volunteer activities and services. We compiled reviews from around the web and determined that ChurchTrac has generally positive ratings. We also shared the available subscription options.
ChurchTrac Customer Reviews
Overall Experience: Excellent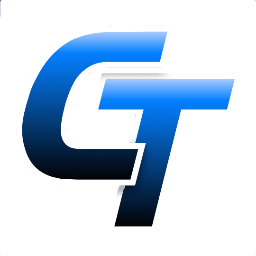 Ease of Use: Excellent
Customer Service: Excellent
Pricing: Excellent
Summary of ChurchTrac Customer Reviews
What ChurchTrac does well:
Users who recommend ChurchTrac said that the program has great pricing options and is very intuitive and easy to use. Excellent customer support was also cited.
What ChurchTrac does not do well:
Users who left negative reviews of ChurchTrac said that there were some technical difficulties in letting their members use the app. Some users also say that the program looks outdated. It is notable, however, that a lot of users said they are satisfied with the product and didn't have major complaints about using it.
Most Helpful Positive Review
A user who left a positive review on Software Advice said that as a small congregation with only 80 members, they find ChurchTrac very affordable and very efficient in addressing their needs. She said that they were looking for a software that they can use to keep track of members, manage their financials, and has efficient accounting functions — but the price of most software was out of their reach. Thankfully, they found ChurchTrac, and she commends the company for making a robust software affordable for small churches.
Most Helpful Negative Review
A user who left a negative review of ChurchTrac on Software Advice said that the only problem she has encountered with using the software is the congregation access page, which is where church members can login. She said that there are times when members have a hard time logging in and updating their info within the program.
ChurchTrac Reviews From Users Around the Web
Here are a few other resources for finding helpful ChurchTrac reviews from customers. We rated the review sites on a scale from poor to excellent based on how trustworthy and useful the reviews seemed.
| User Review Website | Average Rating | Number of Reviews | Quality of Reviews |
| --- | --- | --- | --- |
| GetApp | 4.7 out of 5 | 85 | Excellent |
| Software Advice | 4.5 out of 5 | 5 | Excellent |
*Average rating as of date article was written: November 14, 2017
ChurchTrac Pricing
ChurchTrac's pricing depends on the church's number of members. Prices range from $5 to $40+ per month. For example, it costs $5 per month for churches with 75 members, $10 per month for those with 125 members, and $20 per month for those with 250 members. Accounting features can be added for $5/month or $50/year.
Members

Monthly Price
($/month)

Annual Price
($/year)

75 members

$5

$50

125 members

$10

$100

250 members

$20

$200

500 members

$30

$300

1,000 members

$40

$400

1,000+ members

$10 for each additional 1,000 names

NA
All of the plans include fundamental features of ChurchTrac such as:
Membership Management: Allows users to keep track of people and families, print directories, send messages to their community, and track important dates.
Giving and Pledges: Lets users track contributions and pledges, generate financial reports, print contribution statements, and accept online donations.
Group & Attendance Tracking: Enables users to manage groups, track attendance, and print roll call sheets and attendance reports.
Nursery/Family Check-In: Allows users to secure their children's areas, print security and name labels, and track allergies and special needs.
Volunteer and Event Management: Lets users schedule volunteers, activities, and online event registration and RSVP.
Congregation Access: Allows church members to update their own profiles, print giving statements and directories, view calendar events, and make online donations.
Interested users can sign up for a 30-day free trial.
Compare ChurchTrac Competitors
Not sure if ChurchTrac is the right church management software for you? Check out our church management software reviews.