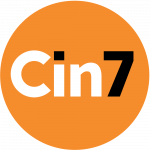 Cin7 is an inventory management software designed for retailers and wholesalers of fashion items, flooring, and furniture. It is capable of automation and includes features such as point-of-sale software (POS), CRM, and an electronic data interchange (EDI) system. We compiled user reviews from around the web and found that Cin7 has mainly positive reviews. We also compared the most common pricing options for small business owners.
Want to know the top inventory management software for small business? Read our Cin7 alternatives guide.
Cin7 Customer Reviews
Overall Experience: Good
Ease of Use: Good
Customer Service: Fair 
Pricing: Good
Summary of User Reviews
What Cin7 does well:
According to the positive reviews online, users like Cin7 because of its seamless purchase order creation, inventory tracking, and software customization. Other users like how the software automatically updates prices across their different sales channels and notifies them when they are out of stock. Some users mentioned how well the software integrates with their accounting software.
What Cin7 does not do well:
Users who gave a negative review of Cin7 online complained that it does not integrate well with some major shopping carts. Others mentioned that there are instances when Cin7 crashes during log-in. Some users feel that the customer service representatives aren't that knowledgeable and are unable to handle technical concerns.
Most Helpful Positive User Review
According to a user who gave Cin7 positive feedback on GetApp, Cin7 has increased his company's productivity because he can automate almost everything — from the creation of purchase orders up to the delivery of the products to the customers. He is also pleased with the interface and easy-to-use inventory tracking system.
Most Helpful Negative User Review
One user who gave Cin7 a negative review on Trustpilot said that he encounters technical issues in the system, which are affecting the workflow of his business. He further complained that the customer support reps cannot provide him with any resolution on how to fix the software issues.
Other Cin7 User Reviews From Around the Web
Here are a few other resources for finding helpful Cin7 customer reviews. We rated the review sites on a scale from poor to excellent based on how trustworthy and useful the reviews seemed.
| User Review Website | Average Rating | Number of Reviews | Quality of Reviews on Website |
| --- | --- | --- | --- |
| GetApp | 4.37 out of 5 | 200 reviews | Good |
| Featured Customers | 4 out of 5 | 44 reviews | Good |
| Trustpilot | 4 out of 5 | 54 reviews | Fair |
*Average ratings as of October 25th, 2017
Cin7 Pricing
Cin7 has four pricing plans. Their prices per plan are not shown on their website, but according to information we gathered, prices range from $299 to $799+ per month. The main differences between the plans are the number of users who can utilize the software and the number of apps that can be connected to it.
Cin7 features include:
Accounting Apps
EDI Apps
Payments Apps
Cin7 POS
eCommerce Apps
API Developer Support
Cin7 Production Jobs
Cin7 Online B2B
Marketplace Apps
Shipping Apps
API Access
Cin7 Pick n Pack App
3PL Apps
Sales and Marketing Apps
Cin7 offers a free trial for users who want to try out their services first. To get an estimated price for your business, you may request a quote.
Compare Cin7 Competitors
Not sure if Cin7 is the right inventory management software for you? Check out our comparison of three top inventory management software.