CINC Review: Is It Right for Your Real Estate Business?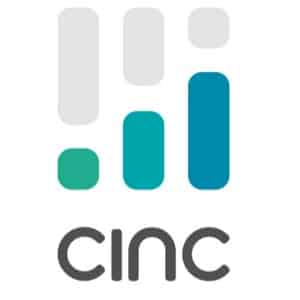 What We Recommend CINC For
CINC provides comprehensive lead generation, communication, and follow-up tools in combination with team management tools and a referral network. This makes it an ideal solution for small or large teams who need help systemizing processes from lead generation to closing. With multiple plan options, CINC can provide the right solution for most individuals or teams to see a significant return on investment (ROI) as part of a strategy to build a successful real estate business.
Who CINC Is a Good Fit For
Individual agents looking to increase leads and sales: CINC generates leads from Facebook and Google marketing and also provides users with an internet data exchange (IDX) website with listings and landing pages. With these bases covered, new agents can focus on the most important element of building a real estate business: serving clients. That's why CINC is one of the best places to buy real estate leads.
Small and large teams who are scaling their business: CINC is created for teams to get an ROI from their spending no matter the size of the business. The wide range of lead generation, nurturing, and tracking tools are designed to build efficiency and conversions at the fastest rate.
Multi-location teams and brokerages needing organizationwide systems: Small and midsize teams and multi-location brokerages can all benefit from the lead routing, team management, communication tools, and the built-in referral network. CINC is designed to make large brokerages an efficient hub for a high level of real estate sales and is ranked on our list of best real estate software and tools.
Who CINC Is Not a Good Fit For
Professionals focused on content marketing: Although CINC provides an IDX website and landing pages, it is not built for marketing strategies that rely primarily on search engine optimization (SEO) and search-optimized website content. If you plan to build your brand using content marketing, consider Placester and other providers among the best real estate website builders.
Agents or teams wanting a platform with transaction management tools: CINC doesn't have transaction management tools. Instead, check out the LionDesk multichannel customer relationship management (CRM) and lead generation platform, which includes transaction tools.
Budget-conscious agents looking for an all-in-one platform: CINC requires a financial investment to set professionals up for long-term success. For agents who need to save pennies on their lead generation tool, Real Geeks may be a more fitting alternative. Also, look into the best free real estate CRMs, as many have built-in lead generation and nurturing tools.
CINC Overview
PROS

CONS

All-in-one platform with tools for lead generation to closing
Inconsistent lead quality
Mobile apps
Websites and landing pages are not highly customizable
Consumer IDX website
Long onboarding time
Team management tools
Can become expensive
Extensive resource library and help center
Integrations are limited by your plan
CINC Pricing
CINC's pricing structure is divided into four paid plans designed for real estate businesses made up of different numbers of users. All tiers include a CRM with automated drip campaigns, landing pages, leads from Google and Facebook, and an increasing number of third-party integrations. In addition, all CINC users also receive access to the extensive resource library, help center, and any live events. The main differences are whether video and lead routing tools are basic or advanced, and the number of available integrations.
Plans

Solo Plan

Ramp Plan

Pro Plan

Select Plan

Who Plan Is Best For

Individual agents focused on increasing leads

Small real estate teams scaling their lead generation and nurturing processes

Large teams and brokerages seeking a solution to manage growth

Multi-location teams needing to systematize their processes for all members

Number of Users

1 user

Up to 4 users

Up to 49 users

50+ users

Monthly Pricing*

($/User/Month)

Approximately $900-$1,100 per month + advertising fees

Approximately $1,000-$1,300 per month + advertising fees

Approximately $1,200-$1,500 per month + advertising fees

Call for pricing

CRM

✓

✓

✓

✓

AutoTracks

✓

✓

✓

✓

Mobile Apps

✓

✓

✓

✓

Landing Pages

✓

✓

✓

✓

Seller Suite

✓

✓

✓

✓

Switchboard Sarah

✓

✓

✓

✓

Custom Labels

✓

✓

✓

✓

Mass Messaging

✓

✓

✓

✓

Database Imports

✓

✓

✓

✓

Video Messaging

Basic

Basic

Advanced

Advanced

Lead Routing

Basic

Advanced

Advanced

Advanced

System Integrations

CRM Connect

Google

Zapier

MOJO

BombBomb

Other CINC integrations

CRM Connect

Google

Zapier

MOJO

BombBomb

Other CINC integrations

Google Buyer Leads

✓

✓

✓

✓

Google Seller Leads

✓

✓

✓

✓

Facebook Buyer Leads

✓

✓

✓

✓

Facebook Seller Leads

✓

✓

✓

✓

List Cast

✓

✓

✓

✓

Remarketing

✓

✓

✓

✓

Cash Offer

✓

✓

✓

✓
*For more specific pricing based on features, call CINC directly for a quote.
CINC Add-ons
CINC AI: An automated tool to immediately respond to leads with conversational artificial intelligence (AI); starts at $200 per month
Dialer: Automatically track important call metrics and take notes from your cell or voice-over-internet-protocol (VoIP) business phone system; up to three lines for $75 per month
CINC AI is ideal for any real estate professional who wants to start communicating with leads the instant they reach out. With conversational artificial intelligence, you don't have to wait until you're available to start nurturing leads.
On the other hand, the Dialer add-on tool removes logistic obstacles to placing a large number of calls. You don't have to interrupt the energy of making phone calls to manually write down call metrics or search for numbers, and metrics can also be used to help manage team and individual performance.
Solo Plan
CINC's Solo plan is best for individual real estate agents who want tools to grow their business and fill their pipeline. It provides an IDX website and landing pages as well as the Seller Suite, which generates real estate leads through home valuation pages and customized property searches. The CRM can import contacts from other databases and create custom labels. The Solo plan even allows you to route leads and send video messages, but without the advanced tools that are standard in the Pro and Select plans.
Ramp Plan
The Ramp plan is meant for small teams of up to four people, and advanced lead routing tools are among the primary additions you receive when upgrading from the Solo plan. Advanced routing lets you create rules so leads are immediately delivered to the right people on your team. This plan also adds a handful of integration capabilities, such as BombBomb for video messaging, Mojo's dialer and lead generation tools, and Zapier for thousands more potential integrations.
Pro Plan
As the flagship plan, CINC Pro is designed to help teams of up to 49 users increase productivity. It includes advanced lead routing tools to ensure each team member automatically receives new leads as well as automated tracking tools. This plan makes it easy to track each lead's activity across channels and even communication with multiple team members. It also includes more integrations.
Select Plan
For more than 50 users, the Select plan is intended for use by multi-location brokerages that heavily rely on systems to maintain communication and productivity within the team and with leads and clients. Its tools help maximize lead conversion across the board and provide a premium level of service and customer support.
CINC Features
CINC offers tools and features to help real estate professionals more efficiently generate new leads and nurture existing ones, whether individually or within a team. Its features offer value to generate potential buyer and seller leads through your IDX website and landing pages and then follows up with prospects immediately through lead routing and communication tools. In addition, CINC's team management tools and referral network improves team collaboration and efficiency.
Here's a closer look at CINC's features:
General Features
Lead generation for buyers and sellers
Communication tools
Automated workflows
Analytics and smart suggestions
Mobile apps
Training and support
The core features of CINC allow your team to easily sort leads and automatically send personalized follow-ups via multiple communication channels. Its mobile app enables team members to get real-time status updates on new and existing leads and manage contacts on the go. In addition, built-in analytics and smart suggestions help you accurately interpret lead data and respond in a way that maximizes the conversion potential.
Consumer Website
Configurable
Fast-loading and high-performing
Continually drive clients back to your website
One of CINC's most powerful features is a consumer-facing IDX website. It allows users and potential leads to search for active real estate listings from your website, which in turn enables you to gather data about their interests and tailor your marketing efforts for your audience.
In turn, you'll be able to hold conversations and create marketing material that is more specific to their needs and preferences. Your IDX website is also tied to your real estate landing pages, essentially allowing you to develop a professional real estate website with little effort in order to capture leads.
---
Automation
Automated email drip campaigns
Automated text message campaigns
Communication tracking
Automatic lead routing
CINC is one of the few real estate CRM and lead generation platforms to provide both email and short message service (SMS) text marketing capabilities. This allows you to follow up with leads instantly and continually build a relationship until they are ready to start their transaction.
With every message, CINC also tracks communications and takes notes so that you can inform and improve your nurturing strategy. This strategy doesn't only apply to potential clients, but to past clients and new referrals as well. Over the span of your career, you may be able to work with the same clients many times, so you should never stop nurturing these relationships.
---
Referral Network
Receive referrals from CINC users across the U.S. and Canada
PROLINC's white glove service streamlines logistics
When you become a CINC user, you automatically become a member of the PROLINC Referral Network. This network includes every CINC user across the United States and Canada and allows you to receive referrals from agents in other locations. PROLINC uses advanced algorithms and data to automatically place real estate clients with the right agents, giving you referrals who are ready to convert without needing to do additional referral lead generation activities.
---
Team Management
Pair leads with the right team member
Automatic activity tracking
Streamlining team processes is a key element of CINC's top-tier plans and makes it easier to develop mentorship and facilitate collaboration. With intelligent team management, leads and agents can build connections faster and without internal stress or tension. Plus, with communication and activity tracking, you can continually learn more about each lead's preferences and fine-tune your lead nurturing efforts.
---
Third-party Integrations
Connect with over 4,000 apps
Automate repetitive actions
CINC allows users on every plan to integrate with CRM Connect and Google, which can help you keep all your tasks and appointments on your Google calendar and messages within Gmail. Beginning on the Ramp plan, you can integrate with any app using Zapier. Zapier allows you to pair CINC with tools like Facebook ad leads, Follow Up Boss, Salesforce, Verse, Outlook, Wufoo, and thousands of other business apps.
---
Resource Library & Support
CINC Academy with articles, webinars, and events
Complete help center
Blog
Live events
CINC makes it extremely easy for users to find answers or step-by-step tutorials. CINC Academy includes an entire module on getting started with the platform, pro tips for lead generation and conversion, detailed tutorials, a help center, as well as webinars and other live events. Read articles on the blog like how to create effective real estate marketing scripts or write emails to clients. You can even live chat with customer support when you need help using the platform.
---
Ease of Use
Because CINC's features are so extensive, you should expect a small learning curve in order to fully understand the platform's capabilities. However, there are helpful videos and articles on most areas of CINC, so you'll be able to quickly learn how to track and manage leads within the platform. In the end, most CINC user reviews report that the platform is extremely easy to use.
CINC Alternatives
Best For: Professionals who want a real estate-specific communication tool that works across channels

Best For: Individuals and agencies who use content marketing to reach and follow-up with leads

Best For: Individuals and teams seeking a more affordable all-in-one platform

Starting Price: $21 per month

Starting Price: Free forever CRM

Starting Price: $250 per month

Key Features:

Affordable
Multi-channel communications
AI follow-up feature

Key Features:

Free plan includes CRM and marketing tools
Built-in content marketing system
Vast library of free content marketing tutorials
24/7 customer support

Key Features:

IDX website
Comprehensive CRM
Affordable all-in-one tool
Still looking for more options? Get more information about these CINC alternatives and other CRM platforms for realtors in our list of the eight best real estate CRMs.
What Users Think of CINC
Most CINC reviews show that users love the comprehensive tools that make it easy to generate leads and nurture them effectively. In fact, many reviews rave about how CINC helped them grow their leads and income. They particularly love not needing to deal with the technical elements of advertising, creating a website, or managing an email marketing platform. Many CINC reviews also note how helpful and supportive customer service is.
Less-satisfied clients said the leads they received from CINC ranged in quality, preventing them from getting the maximum ROI out of the tool. They also referenced some functionality issues and difficulty getting help from the support team. Although most reviewers had extremely positive experiences with CINC's customer support, you may want to check out a platform like HubSpot, which provides 24/7 support.
Bottom Line
CINC is a powerful real estate platform that combines lead generation, a comprehensive CRM, communication tools for lead nurturing, and team management tools. It also provides an artificial intelligence (AI) tool to respond to leads immediately and a referral network to send and receive leads across the U.S. and Canada. Request a demo so you can see how it works and then sign up to start using CINC right away.