Cleo Integration Suite provides solutions for managed file transfers and information integration. It offers electronic data interchange (EDI), big data and cloud integration, accelerated file transfers, and more. We compiled Cleo Integration Suite user reviews from around the web and determined that they generally have positive ratings. We also compared the most popular pricing options for small business owners.
Cleo Integration Suite Customer Reviews
Overall Experience: Excellent
Ease of Use: Good
Customer Service: Excellent
Pricing: Customized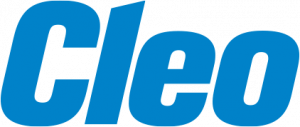 Summary of User Reviews
What Cleo Integration Suite does well:
Users who left a positive review of Cleo Integration Suite likes that the software has a friendly interface, is easy to setup and use, and is constantly updated. They also said that the system is very stable — they've never experienced bugs, glitches, or anomalies with it. Great customer support was also consistently cited.
What Cleo Integration Suite does not do well:
Users generally like Cleo Integration Suite, but some of them mentioned that a nicer looking interface and more organized documentation would be nice.
Most Helpful Positive User Review
A user who left a positive review of Cleo Integration Suite on G2 Crowd said that he likes being able to see his files being transferred real time by the software. He said that it is a solid program that is updated on a regular basis and that he has never experienced stability issues with it.
Most Helpful Negative User Review
There isn't a lot of critical feedback about Cleo Integration Suite, but one user mentioned that it can take time to get used to the functionality of every module. It is worth noting though that he likes the software in general as it provides flexible solutions to a lot of business processes.
Cleo Integration Suite User Reviews from Around the Web
Here are a few other resources for finding helpful Cleo Integration Suite customer reviews. We rated the review sites on a scale from poor to excellent based on how trustworthy and useful the reviews seemed.
User Review Website

Average Rating

Number of Reviews

Quality of Reviews

G2 Crowd

4.6 out of 5

36 Reviews

Excellent

Capterra

4.5 out of 5

67 Reviews

Good

Finances Online

8.3 out of 10

Staff Review

Average

*Average Rating as of November 16, 2017
Cleo Integration Suite Pricing
Cleo Integration Suite's pricing is not available on their website. Products similar to Cleo Integration usually cost anywhere between a one-time fee of $60 to $1,399 or a subscription that starts at $0 up to $125/month. Based on aggregated reviews from actual users, it is below the average cost of competitors.
Its list of solutions include:
Managed File Transfer
Big Data Integration
Application Integration
Cloud Integration
Extreme and Accelerated File Transfer
EDI Integration
B2B Integration
Any-to-Any Transformation
B2B Cloud
Secure Network Fox
Cleo Integration Suite offers a free demo for interested users who would like to see how the software works.
Compare Cleo Integration Suite Competitors
Not sure if Cleo Integration Suite is the right file sharing software for you? Check out our reviews of other top file sharing providers.