Clio Review: Features, Pricing & Alternatives 2023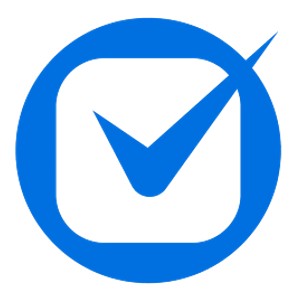 This article is a review of Clio Manage, Clio's legal practice management software. Clio has a separate product called Clio Grow, a client engagement platform that includes customer relationship management (CRM) features.

What We Like
Offers built-in trust accounting features
Includes a unique communications hub that allows you to send text messages for faster communication
Can compare predicted time estimates vs actuals
Can store unlimited documents in all plans
Has an iOS and Android mobile app that includes almost all the features of the desktop interface
What's Missing
Requires accounting integration to perform essential accounting tasks, such as bank reconciliation
Requires at least the Advanced plan to access telephone support
Some features like CRM are offered in the most expensive plan or in a separate product called Clio Grow
Is difficult to find professional bookkeepers who have experience using Clio
Law firms seeking a fast communication solution: Clio includes a built-in text messaging feature that allows you to communicate quickly with your clients and team members. This makes Clio our best law firm accounting software for fast communication.
Law firms working with different tools: You can integrate Clio with some of your favorite business management tools, such as Zoom, QuickBooks Online, and Gmail.
Law firms that need a website: If you upgrade to Clio's highest plan, you'll get access to a do-it-yourself (DIY) website builder that lets you build simple, single-page websites with no codes required.
Law firms that deal with many documents: You can process an unlimited number of documents in any Clio plan.
Law firms seeking an all-in-one accounting and case management solution: Clio requires integration with third-party accounting software to perform general accounting tasks, like bank reconciliation. A great alternative is PCLaw as it includes built-in accounting features, eliminating the need for integration.
Law firms that want affordable CRM features: Clio's CRM and client intake features are available either in a separate product (Clio Grow) or the most expensive Clio Manage plan. If you need a more affordable CRM solution, we recommend Zola Suite.
Law firms that need vast bookkeeping support: Clio is a sophisticated software, and it's difficult to find a local bookkeeper who is knowledgeable of the software and its integration. QuickBooks Online is more popular and has a vast network of ProAdvisors. You can integrate it with LeanLaw to support your legal accounting needs.
Do you need something different? If you think you'll be better served by general-purpose accounting platforms, then explore our evaluation of the best accounting software for small businesses.
Clio Deciding Factors
Supported Business Types

Small and medium-sized law firms and independent practitioners seeking legal accounting software that includes short message service (SMS) messaging for faster communication

Pricing (Monthly Billing)

EasyStart: $49 per user, per month
Essentials: $79 per user, per month
Advanced: $119 per user, per month
Complete: $149 per user, per month

Free Trial

7 days; no credit card required

Standout Features

Provides an easy way to record and track billable time and expenses
Integrates with more than 200 third-party applications, such as QuickBooks Online, Xero, Gmail, and Microsoft 365
Allows you to send text messages for faster communication
Includes an iOS and Android mobile app that allows you to track time on the go

Customer Support

Phone and email support, live chat, online help center, and a community forum
Clio Notable New Features for 2023
Improved custom field export capability: With the previous versions, users were only allowed to export up to five custom field columns of their matters list in a CSV format. Now, you can export all columns, whether these are matters, activities, or contact lists.
Website builder: When you upgrade to Clio Complete, the highest tier, you'll get access to the Clio Grow product, which includes a built-in website builder. This feature lets you build websites using templated forms.
Text messaging: The Communications hub now allows you to send and receive text messages using a toll-free number.
Enhanced billing features: Clio has added new billing features, such as the ability to customize messages to add to invoices, use QR codes to collect in-person payments, and allow clients to pay bills right from the Clio for Clients mobile app.
Clio Alternatives
| Clio Alternatives | Pricing ($/User/Month) | Built-in Accounting | Time Tracking | CRM | Case Management | SMS Messaging |
| --- | --- | --- | --- | --- | --- | --- |
|   | From $49 | Integrates with QuickBooks Online and Xero | ✓ | ✓ | ✓ | ✓ |
|   | From $55 (Essentials), with time tracking (up to five users) | ✓ | ✓ | Requires LeanLaw integration | Requires LeanLaw integration | ✕ |
|   | From $89 | ✓ | ✓ | ✓ | ✓ | ✕ |
|   | Custom quote | ✓ | ✓ | ✓ | ✓ | ✕ |
|   | From $13 | ✓ | ✓ | Requires TimeSolv integration | Requires TimeSolv integration | ✕ |
|   | From $69 | ✓ | ✓ | ✓ | ✓ | ✕ |
Clio Pricing
Clio offers four packages with prices ranging from $49 to $149 per user, per month, when billed monthly. You can sign up for a 7-day free trial without giving your credit card information.
| | EasyStart | Essentials | Advanced | Complete |
| --- | --- | --- | --- | --- |
| $/User/Month (Billed Monthly) | $49 | $79 | $119 | $149 |
| $/User/Month (Billed Annually) | $39 | $69 | $99 | $129 |
| Time & Expense Tracking | ✓ | ✓ | ✓ | ✓ |
| Case Management | ✓ | ✓ | ✓ | ✓ |
| Trust Account Management | ✓ | ✓ | ✓ | ✓ |
| Unlimited Document Storage | ✓ | ✓ | ✓ | ✓ |
| Invoicing | ✓ | ✓ | ✓ | ✓ |
| LEDES Billing | ✓ | ✓ | ✓ | ✓ |
| Mobile App | ✓ | ✓ | ✓ | ✓ |
| QuickBooks & Xero Integration | ✕ | ✓ | ✓ | ✓ |
| Custom Forms & Template Creation | ✕ | ✓ | ✓ | ✓ |
| Client Portal | ✕ | ✓ | ✓ | ✓ |
| Matter Budget Management | ✕ | ✕ | ✓ | ✓ |
| Free Allocation Reporting | ✕ | ✕ | ✓ | ✓ |
| Live Onboarding Training | ✕ | ✕ | ✓ | ✓ |
| Priority Support | ✕ | ✕ | ✓ | ✓ |
| Client Intake Forms & CRM | ✕ | ✕ | ✕ | ✓ |
| Website Builder | ✕ | ✕ | ✕ | ✓ |
| Referral Reporting | ✕ | ✕ | ✕ | ✓ |
Clio Features
Below, we discuss some of the features of Clio and how they can help you streamline your legal accounting and case management workflows.
The Clio Manage dashboard gives you an overview of three important metrics, which, according to the Legal Trends Report by Clio, are among the top indicators of legal business growth:
Utilization rate: The number of hours worked divided by the number of hours in a day
Realization rate: The number of hours invoiced divided by the number of billable hours worked
Collection rate: The number of billable hours you collected divided by the number of billable hours invoiced
In addition, the dashboard shows other key information, such as the number of tasks due for the day, unpaid and overdue bills, calendar events, and detailed annual reports when you scroll to the bottom of the dashboard.
---
Time and expense entries are referred to as "activities" in Clio. The Activities tab on the left menu bar is where you can view and enter new time and expense entries across all of your matters. You can also use the New time entry and New expense entry buttons on the main page.
To record billable time in Clio, you can manually input the duration in the New time entry form. Alternatively, you can track time in real time using the built-in timer, which is found on the New time entry form or can be accessed from the shortcut timer button on the homepage. When recording time using the timer, click the timer button, stop when your legal work ends, and then populate the Time entry form that will appear, as shown below.
Also, you can enter and track time and expenses on the go using the mobile application. As with the desktop software, you can enter time manually or use the in-app timer.
---
Clio provides a single place to manage and track all essential items related to legal cases and matters, such as activities, calendar events, communication history, notes, and timelines. You can enter case details, billing information, and documentation easily, as well as organize case details with custom fields. The custom fields feature lets you add, delete, or rearrange fields in the matters tab. For instance, you can add a field for the Social Security number of your immigration clients.
---
Clio has a flexible contact management module that enables you to add any type of contact, such as clients, vendors, outside counsel, or witnesses. You can also assign bills, matters, documents, and transactions to each contact. Additionally, Clio records important details from phone and email conversations with any of your contacts automatically through Gmail and Microsoft Outlook integration. You can add a new contact, either as a person or as a company.
---
If you need to track important case milestones and schedule deadlines, then Clio's calendar comes in handy. It is designed for law firm application as you can add key events automatically based on specific rules and filing deadlines for hundreds of courts in the U.S. Also, you can set automated email reminders so that no important events fall through the cracks. You can set up multiple per event and schedule the notification to send out days or minutes in advance.
We like the newly revamped calendar, complemented with easy-to-use buttons that allow you to easily switch between views. You can also easily add new events by clicking on the visible New event button on the top left of the calendar page.
---
The task management module helps you stay on top of your deadlines so that you won't miss any client obligations. Clio's task management module is more robust compared to those of the similar software we reviewed.
You can assign tasks and case matters to your team members and to outside parties or cocounsel, and you can get alerted about an upcoming task and deadlines on your dashboard. The program tracks the progress of each task, and it shows all upcoming and overdue tasks on your dashboard. Another useful feature we found is the ability to compare predicted time estimates against actuals, which is important for budgeting.
For law firms with standardized processes, consider upgrading to Clio Complete so that you can create custom task lists and categories based on your workflow and the type of cases you handle. Clio will create task deadlines automatically based on the case start dates you entered or the previous similar tasks you've added.
---
Clio's built-in trust accounting allows you to isolate accounts for your client trust funds and operating funds. Clio Manage includes a free client portal called Clio Connect, and it allows you to track and request funds easily, record trust reimbursements, and create invoices. A huge drawback to Clio is that it doesn't perform trust bank reconciliations, so you have to integrate it with QuickBooks Online or Xero.
---
Clio supports different billing formats, such as flat fee, hourly, and contingency. While the bill screen already includes all the important fields you need, you can add customized items—such as discounts, grace periods, and custom interest rates. You can also set up interest to apply to late payments automatically. Invoices can be customized and sent from the portal, and then your clients can log into it to process their payments.
There are some issues we found in Clio's invoicing. For instance, there's no option to create a new invoice from scratch. Instead, you need to use an existing time or expense entry from the matters tab and convert it to an invoice using the Quick bill button.
Additionally, invoices in Clio are not as customizable as those in other similar programs like QuickBooks Online, but we believe that they should be enough—especially since you can send the invoice in LEDES format, which is the standard among law firms.
Here's a PDF preview of a sample invoice created in Clio.
---
You can send text messages, which is a convenient way to communicate with your clients or team members. Clio assigns a unique toll-free number to your firm so that you don't have to use your personal phone number.
You can send and receive SMS and multimedia messaging service (MMS) messages from your contacts, view documents and save message conversations, and add time entries.
According to SMS comparison, SMS text messaging has an open rate of 98%, as opposed to email, which reportedly only has 20%.
---
If you have a large volume of documents to process daily, then here's good news because you don't have to upgrade to a higher tier. You can store an unlimited number of documents in all the Clio plans, including documents, images, videos, and audio files. You can filter your file list by custom fields, categories, folders, and authors so that you can easily find the file you need.
---
The CRM feature in Clio Grow allows you to create and use online shareable forms and electronic signatures to help you better manage your client intake process. Clio streamlines various tasks, such as follow-up and data entry, appointment scheduling, and lead and revenue tracking so that you can better manage your interaction with your existing and potential clients.
To use the CRM, you need to purchase Clio Grow or upgrade to the highest tier, Clio Complete.
---
Also available in Clio Complete, the website builder allows you to create simple, single-page websites easily with no coding experience required. Once your website is up, you can use it to automate appointment booking, collect information from potential clients, and accept payments online.
---
Clio generates different types of reports on billing, clients, matters, productivity, tasks, revenues, and activities. Billing reports include accounts receivable, accounts receivable aging, and invoice payments. Other useful reports that provide meaningful insight into your business include work-in-progress, matters by responsible attorney, originating attorney by revenue, and matter productivity by user.
---
4.6

On App Store
4.6

On Google Play
Clio's mobile application includes almost all of the available features in the web-based interface, including time tracking, document management, calendar, internal messaging, and task management.
---
One of Clio's biggest strengths is its robust integration with third-party solutions. It integrates with more than 200 applications, as compared to similar programs that only integrate with a few. Some of the most popular apps that integrate with Clio include
Gmail
Google Calendar
Google Drive
QuickBooks Online
Xero
Zapier
DocuSign
Dropbox
Law Ruler
Mailchimp
Microsoft OneDrive
Microsoft 365
---
Clio Ease of Use & Customer Support
Setting up an account with Clio is simple and easy. At first, you'll notice that it has a lot of features that may seem overwhelming, but as you explore and navigate through the menus, you'll be able to find your way around easily. However, it's not the easiest to use among the law firm accounting software we reviewed. In terms of ease of use and simplicity, we recommend LeanLaw and CosmoLex.
Tip: We recommend that you check out the training materials provided by Clio to familiarize yourself with the software.
Clio User Reviews
We checked out some review websites to see how Clio is performing, and we found that many users are impressed with the platform. Most of the positive Clio reviews we read are about its ease of use and the vast integration options available. Meanwhile, those who left negative reviews commented that it's a bit expensive and that they don't like that Clio Grow and Manage are two separate products.
Here are Clio's ratings from popular review websites:
Software Advice: 4.69 out of 5 around 1,300 reviews
G2: 4.6 out of 5 based on about 375 reviews
Clio Frequently Asked Questions (FAQs)
What types of lawyers can benefit from Clio?
Clio is great for lawyers in different practice areas, including family, business, administrative, real estate, bankruptcy, civil litigation, employment/labor, immigration, and government law.
What are the top alternatives to Clio?
Our top recommended alternative to Clio is PCLaw. You can check out other great alternatives in our guide to the best law firm accounting software.
Bottom Line
Clio stands out for its robust integration with third-party tools and its unique features, such as SMS text messaging and a DIY website builder. Unless you need full-featured bookkeeping and CRM and client intake tools, then we believe that it is among the most affordable legal practice management solutions. However, if you want a flexible alternative that doesn't need integration with third-party software, you should consider PCLaw. If you need CRM features, TimeSolv might be a better choice.