Clio is a cloud-based legal practice management software. It offers solutions for billing, documentation, time tracking, and matter management. We compiled Clio reviews from around the web and found that Clio has generally positive ratings. We also compared the most popular pricing options for small business owners.
Clio Customer Reviews
Overall Experience: Good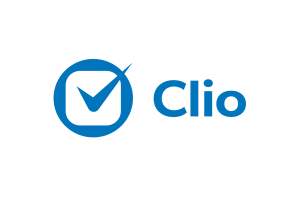 Ease of Use: Fair
Customer Service: Good
Pricing: Good
Summary of Clio Reviews
What Clio does well:
Users who gave Clio a positive review like everything surrounding its time tracking feature the most, saying it's their best tool offering.
What Clio does not do well:
Users who gave Clio a negative review said that it takes a lot of getting used to in the beginning. There's quite a learning curve and the interface could do with a few less clicks to get to where they need to go.
Most Helpful Positive User Review
A positive reviewer from the site G2 Crowd said that Clio is excellent for time entry and tracking. She said it gives them a lot of options for logging time so that they're less likely to miss out on tracking and billing opportunities. She also said there's a good amount of cloud storage. The only thing that would make it better is if there is some growth in how files are managed once they're in Clio.
Most Helpful Negative User Review
A reviewer from Software Advice said that there's a learning curve to using Clio for the first time. He said it took time to understand the language being used in the software. He said that certain features are a little inconvenient and difficult to get used to. As an example, he said that tracking time when there are multiple timers running is not easy — it's difficult to differentiate between two timers without clicking into each one, even if they're from the same client.
Other Clio Reviews From Users Around the Web
Here are a few other resources for finding helpful Clio reviews from customers. We rated the review sites on a scale from poor to excellent based on how trustworthy and useful the reviews seemed.
| Review Website | Average Rating | Number of Reviews | Quality of Reviews |
| --- | --- | --- | --- |
| Software Advice | 4.5 out of 5 | 227 Reviews | Good |
| G2 Crowd | 4.6 out of 5 | 70 Reviews | Good |
| Finances Online | 9.4 out of 10 | Staff Review | Good |
*Average rating as of date article was written: Nov 8, 2017
Clio Pricing
Clio pricing is separated into three structures: Starter, Boutique, and Elite. Prices range from $49 and $109 per user per month. The differences between the three plans include trust requests, third party integration, and advanced task management. Discounted rates are available for annual subscriptions.
Starter

Boutique

Elite

Price (Monthly Billing)

$49/user/month

$69/user/month

$109/user/month

Price (Annual Billing)

$39/user/month

$59/user/month


$99/user/month


Trust Requests

✘

✘

✔

Advanced Task Management

✘

✘

✔

Court Calendaring Rules

✘

✘

✔

Priority Support/Onboarding
Training

✘

✘

✔

Custom Invoices and Time Tracking

✔

✔

✔

Secure Client Portal*

✔

✔

✔

Mobile

iOS, Android

iOS, Android

iOS, Android

Third Party Integrations

N/A

Customer Support

Help Center, email, phone, tickets, social media

Help Center, email, phone, tickets, social media

Help Center, email, phone, tickets, social media
*The secure client portal is via Clio Connect and this is where users can safely communicate and share data with their clients. Users subscribed to any of the three plans can also manage all stages of their cases and bill their clients either by hour or custom flat fees.
It's list of features include:
Matter Management
Trust Accounting
Client Payments
Legal Accounting
Document Management
Lead Tracking
Bank Grade Security
Legal Research
Third party integrations are limited to the Boutique and Elite plans. However, users can choose to try the software out for free to see exactly what all its features can do.
Compare Clio Competitors
Not sure if Clio is the right legal practice management software for your small business? Look through our legal software reviews for comparisons.