2022 ClockShark Review: Is It the Right Time Tracking Software for Your Business?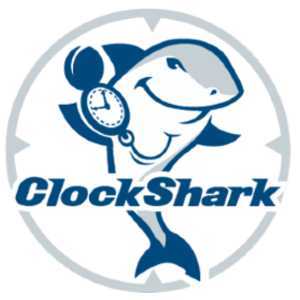 What We Recommend ClockShark For
ClockShark earned a spot on our list of best time tracking software. There, it received high marks in ease of use and employee time tracking given its user-friendly and efficient online tools for capturing actual hours spent working on jobs and tasks. However, the lack of a free option, the need to upgrade to higher tiers to get basic tools like invoicing, and the inability to create custom reports―contributed to its lower best time tracking score.
In short, ClockShark is best for:
Construction and field service SMBs: Its mobile apps ensure the accuracy of actual work hours collected from field employees, plus it has GPS and geofencing features for easy location tracking. If some of your job sites are in areas with an unstable internet connection, ClockShark has an offline mode for continued time and job monitoring.
Nonfield employees who need to track actual or billable hours: ClockShark's website allows you to track the actual hours you spend working on projects easily. You have to open a web browser on your computer, log in to your ClockShark account, access the time tracker, and then clock-in/out to start and stop the timer as you work on projects and tasks. If you're handling projects for clients, ClockShark can capture billable hours and generate invoices.
Construction, warehousing and other blue-collar companies that require secure clock-ins/outs for field staff working in the same location: ClockShark's "KioskClock" option supports PIN code time transactions. You can also activate its facial recognition scans that snaps a picture of the employee automatically while clocking in for easy verification and avoid buddy punching.
When ClockShark Would Not Be a Good Fit
If you have a business that employs more than 100 employees, ClockShark's ideal number of users for its higher tiers is only up to 100. For those with a large workforce needing an online timer without all the bells and whistles, we recommend Clockifysince it's free-to-use for unlimited users and for an unlimited number of projects. You do have to pay extra for upgrade plans that include additional tools like GPS and invoicing, but its options are reasonably priced (monthly fees start at $4.99 per user).
If you want free time tracking, invoicing, and expensing tools, you'd need to upgrade to ClockShark's more expensive Standard plan. Consider Harvest, which is a great option for those who handle a small number of client jobs. While its free plan is limited to only one user seat and two active projects, it comes with features like client invoicing and expensing that similar providers offer either as paid add-ons or as part of premium plans.
Are you looking for something different? Read our guide to the best time and attendance software for small businesses to find a solution that's right for you.
ClockShark Overview
PROS

CONS

You can activate/deactivate employees; ClockShark will bill you only for active users
The Basic plan is for smaller companies with up to five employees
Good customer support
Facial recognition scans require a dedicated time tracking device
Supports online payments from clients
Invoicing and online client payments are available only in the highest tier
ClockShark Pricing
ClockShark's pricing page shows four plans (Basic, Standard, Pro, and Expert) with fees that cost anywhere from $3 to $12 per user, per month + base fees of $15 to $90 per month. The main differences between the plans include access to advanced GPS tracking and job costings, multi-department controls, customized client quotes, invoicing, and online payments.
Basic

Standard*

Pro*

Expert*

Pricing**

($/Month)

$20 base fee plus

$3 per user

$30 base fee plus

$6 per user

$50 base fee plus

$8 per user

$90 base fee plus

$12 per user

Annual Pricing

Get two months free when billed annually.

Best For

Companies with up to five users that need basic time, GPS, job, and task tracking solutions

Small businesses that want manager permissions in addition to time tracking and scheduling

Growing and multilocation businesses with up to 100 users that are looking for robust features

Midsize companies needing an all-in-one solution for tracking time and billing clients

Standout Features

Mobile apps, overtime notifications, job and customer management, and team communication tools

Drag-and-drop scheduler, advanced GPS, geofencing, integration options, and a time clock kiosk app with facial recognition

PTO tracking, advanced job costing, multidepartment controls, and a dedicated account manager

Customized client quotes, invoicing, and online payments
*If you subscribe to a higher tier, you get all the tools of the lower options automatically. For example, Pro will have all of Standard's features, and the Pro option will have all of Expert's tools.
**ClockShark charges per user fees based on the number of active employees you have for each billing period.
If you want to learn more about its features, it offers a 14-day free trial of its Expert tier.
ClockShark Features
ClockShark is designed to work best for field service and construction SMBs. Here are some of its essential features to help you decide whether or not this time tracking solution fits your business's needs.
Time Tracking
ClockShark's time tracking tool is similar to a stopwatch. You can clock in/out by starting and stopping the timer as you work on jobs and tasks. You can even switch jobs within a workday. This is ideal for those who need to track the completion of various tasks within a shift or visit several clients in a workday.
ClockShark also lets you monitor employee time through several devices. With its apps, you can turn computers and mobile devices into time trackers.
Web browser time tracking: This is ideal for those who have office-based workers as it lets your employees use computers to clock-in/out via ClockShark's website. If you get either its Standard or Pro plan, then your staff can also view their schedules and file PTO online, respectively.
Mobile time tracking: ClockShark's mobile apps can transform any iOS and Android device into online trackers that log your employees' actual hours worked, jobs and tasks completed, and client locations visited in real time. For construction businesses that prefer to have their site leaders track time, ClockShark has a "CrewClock" functionality that allows supervisors and/or managers to clock in/out, switch jobs, and log breaks for all employees in a job site. They can even do this in bulk or one employee at a time.
What's also great about its mobile app is that it has geofencing and geolocation tracking features. Similar providers only have GPS tracking such as Clockify, or don't offer these at all like Harvest.
With its built-in GPS, you can see where your field employees are throughout the workday, but once they timeout, ClockShark turns its GPS tracking off automatically, protecting privacy. It can even show you a breadcrumb trail of your staff's locations as they move across client locations/job sites within their shift—provided you subscribe to at least its Standard plan.
In case your field employees lose internet connection, they can still use ClockShark to track time. The software will save all the actual hours worked and jobs completed, and then sync the data to your account once the connection has been restored.
ClockShark's mobile app has been recently updated to not only make it look cleaner and more modern but also improve functionality.
When opening the updated app, you can immediately see the clock-in button. After clocking in, you can choose from the different jobs. You can also go to the homepage that shows three buttons to let you take a break, switch tasks, and stop the timer.
Time clock kiosk: With ClockShark's "KioskClock" solution, you can use an iOS and Android tablet or smartphone as a centralized time tracking device. However, you're only granted access to this if you get either its Standard, Pro, or Expert plans.
To activate this option, download and install its mobile app and then select "KioskClock" from the menu. Unlike its web and mobile time trackers where you click the clock in/out buttons, the "KioskClock" supports PIN code time entries with facial recognition scans for verifying the employees' identities. This is ideal for businesses that have staff working in a single location and require secure clock-ins/outs to prevent buddy punching.
Employee Scheduling
Having a way to seamlessly manage scheduling is an important part of employee management. If you subscribe to its Standard tier and higher plans, you're granted access to a drag-and-drop schedule editor where you can create and update work shifts with the required jobs, tasks, and employees. Whenever there are schedule changes, ClockShark notifies your staff automatically either through email or via the mobile app.
You can also upload task-related photos and files, such as the job's quote and invoice. It even allows you to add a detailed description of what must be done, directions to the job site, and other schedule notes.
PTO Management
You can set up vacation and sick leave policies, including PTO limits and carryover rules, in ClockShark. In addition to online PTO requests and approvals, employees can view their remaining balances in real time, and managers can see which staff are on approved leave when creating work schedules.
Job Costing
With ClockShark, you can check the jobs your employees worked on and for how long easily in real time. Its reporting tool also enables you to generate reports based on clients, jobs, and tasks with all the time data and total hours worked for the selected date period. These allow you to create realistic job cost estimates based on up-to-date information.
If you want to track whether your projects and jobs are within budget, you can set up budgets of hours per job in ClockShark. The system will send you an alert when a job's budget is nearing the limit that you specified.
For those who subscribe to its Pro and Expert tiers, you get advanced job costing controls that lets you assign job codes and select which employees are allowed to access specific jobs. You can also control the type of tasks that your staff can choose from when clocking into a job.
Customer and Job Management
You can manage and organize your customer information and all of the jobs connected to your clients in a unified database. ClockShark will pull together all of the client and job data—from contact details and task descriptions to uploaded files and your staff's in-app communications with fellow team members about the jobs.
ClockShark also has a "JobFlow" solution that provides you with a list of active (and inactive) jobs, the client associated with the jobs, the number of actual hours worked, and the stage where the job is in (i.e., new, for scheduling, in progress, canceled, on hold, and completed). This allows employees working on the same job to see what has been completed and which tasks need to be done next. You can also create custom job stages—provided you have system administrator access.
Communication Tools
With ClockShark's "Conversations" tool, you can discuss job details, provide updates, and share files/job photos with your team members. When you mention specific employees in your comments, the system alerts them automatically to join the in-app conversation and check your message. Best of all, ClockShark saves all conversations for the life of the customer and/or job and even arranges all attachments you've uploaded for easy viewing.
Job Quotes
You can create custom job quotes, attach product documents or photos, and send these via email to clients—provided you subscribe to ClockShark's Expert tier. Aside from creating a new work quote for a new job, you can add change order quotes to a current job. ClockShark can also help you keep track of job quotes with status options like draft, pending, change requested, canceled, and accepted.
Invoicing and Online Payments
Similar to custom quotes, you need an Expert subscription to access these tools. In addition to generating new invoices, ClockShark lets you create invoices directly from job quotes and employee timesheets, and then forward it to your clients through email. They, in turn, can pay this online via credit card by clicking the payment button on the invoice itself.
This functionality was made possible through ClockShark's partnership with Chase, enabling it to provide a secure platform where you can get paid. Plus, linking your business bank account to Chase ensures that you receive the payments within 24 hours.
Third-party Software Integrations
Connecting ClockShark to accounting systems and payroll solutions allow you to transfer actual time data to third-party software for easy job costings and payroll processing. Its integration partners include:
QuickBooks
ADP
Sage 100
Xero
Paychex
Gusto
MYOB
Zapier
Customer Support
In addition to email support, ClockShark offers both phone and chat support. You can contact its customer representatives (either via chat or phone) on weekends and even in the evenings but only on specific days.
Day(s)

Phone Support*

Chat Support*

Mondays to Thursdays

6 a.m. to 11 p.m.

Fridays

7 a.m. to 5 p.m.

7 a.m. to 5 p.m.

Saturdays

8 a.m. to 5 p.m.

8 a.m. to 9 p.m.

Sundays

10 a.m. to 7 p.m.

*The customer support schedules follow Pacific time (PT) schedules and are for United States and Canadian clients only.
ClockShark Ease of Use
Easy setup
Intuitive interface
Mobile app has offline mode
Video tutorials
Online help center with how-to guides and frequently asked questions (FAQs)
Phone and chat support even during weekends
ClockShark has a cloud-based platform that's intuitive, easy to set up, and simple to learn. With its mobile apps' offline mode, your field employees can continue to track time even if they lose internet connection. It also offers a wide range of features—from scheduling and detailed GPS tracking to invoicing and client payments—making it an all-in-one time tracking solution for businesses in the construction and field service industries.
In case you have questions about its features, ClockShark has a robust online help center that includes FAQs and how-to articles, including video tutorials. You can also contact its support team either through email, phone, or chat. While its phone and chat support aren't available 24/7, you do get extended weekday hours and weekend services.
What Users Think About ClockShark
| Users Like | Users Don't Like |
| --- | --- |
| Easy to use | Time sheet editing isn't robust; you can only make changes after employees clock out |
| Efficient time tracking, scheduling, and GPS tools | Can get pricey if you want access to all of its features |
| Support team is helpful and responsive | Occasional mobile app glitches; it sometimes logs you out when you suddenly lose internet connection |
Many of the ClockShark reviews online are positive, with users raving about its ease of use, efficient time tracking tools, and excellent customer support. Several reviewers also said that its GPS tracker enables them to view where their field employees are working easily in real time. Meanwhile, there were some complaints about its occasional mobile app glitches and timesheet editing limitations. A few users even said that it can get somewhat pricey since you have to upgrade to higher tiers if you want additional features.
At the time of publication, ClockShark reviews earned the following scores on popular user review sites:
Top ClockShark Alternatives
| | | |
| --- | --- | --- |
| Best for: Restaurants and retail shops with one location that want free time tracking and scheduling software | Best for: Businesses looking for a low-cost time and attendance solution | Best for: QuickBooks users who want to track billable hours and employee attendance of hourly staff |
| Monthly fees from: $24.95 per location; has free plan for unlimited employees at one location | Monthly fees from: $2.50 per employee for its standalone time tracking solution; free plan available in some locations | Monthly fees from: $20 plus $8 per employee |
| | | |
If you're unsure ClockShark is right for you, see how it compares with our top time tracking software.
Bottom Line
While ClockShark is designed specifically for construction and field service SMBs, it can also work for employers looking for an efficient way to track hours on projects. While many of its features like invoicing, detailed GPS tracking, and advanced job costing controls are available only in its higher tiers, its Basic plan is feature-rich—providing you with all the essential tools you need to efficiently track time and jobs. It's also reasonably priced with monthly fees of $15 plus $3 per user.
Get started with a 14-day free trial that lets you explore all the functionalities of its Expert plan. Sign up for ClockShark today.