ClockShark is a mobile-based time tracking and scheduling software specifically for construction and field service companies. They offer solutions for tracking time, location, and job costs. We compiled ClockShark reviews from around the web and found that ClockShark has mostly positive ratings. We also compared the most popular pricing options for small business owners.
ClockShark Customer Reviews
Overall Experience: Good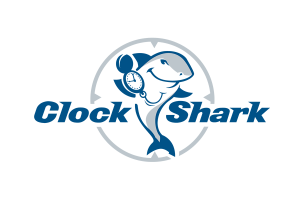 Ease of Use: Good
Customer Service: Good
Pricing: Good
Summary of ClockShark Reviews
What ClockShark does well:
Users who gave ClockShark a positive review liked that it's fairly easy to use and that even when they run into problems, customer service is always quick to help.
What ClockShark does not do well:
There aren't a lot of negative reviews about ClockShark, but some users would like an admin mobile app. Several users also think that the GPS feature could be improved.
Most Helpful Positive User Review
A positive reviewer from Capterra said that ClockShark's customer service has been attentive from the very beginning. He shared that everything was easy to set up within the software, which is why he was able to do it on his own just fine. Still, he said he was given the opportunity to talk to a real person on the phone if he needed to. He mentioned that he only had to email ClockShark once after setup, and he received an answer quickly.
Most Helpful Negative User Review
A reviewer from Facebook said that ClockShark is a great product, but that the app is just not robust enough from an administrator's standpoint. He said that if you're a manager or owner and you're in the field, it's very difficult to see everything and utilize the app. He's hopeful that there will be improvements to that soon.
Other ClockShark Reviews From Users Around the Web
Here are a few other resources for finding helpful ClockShark reviews from customers. We rated the review sites on a scale from poor to excellent based on how trustworthy and useful the reviews seemed.
Review Website

Average Rating

Number of Reviews

Quality of Reviews

Capterra

5 out of 5

348 Reviews

Good

Google
Play Store

3 out of 5

24 Reviews

Good

Facebook

4.6 out of 5

12 Reviews

Good
*Average rating as of date article was written: Oct 27, 2017
ClockShark Pricing
ClockShark's pricing consists of a monthly base price of $25 per month plus $5 per employee (for up to 30 employees). Discounted pricing is offered for companies with 30+ employees, as well as for users who opt for annual billing.
Price (Monthly Billing)

$25 monthly base price + $5/employee/month

Custom (discounted)

Discount (Annual Billing)

2 months free per year
(Additional 20% discount for non-profits)


2 months free per year
(Additional 20% discount for non-profits)


Employees*

1-30

30 and above

Time Clock Punches

Unlimited

Unlimited

Quickbooks Integration

✔

✔

Mobile

iOS,
Android, Windows

iOS,
Android, Windows

Customer Support

Free training, phone, email, live chat

Free training, phone, email, live chat
ClockShark has additional features that include:
Automated time tracking
Cloud-based mobile time clock
Employee scheduling
Real-time reports
GPSTrak (GPS Technology)
CrewClock (Timecard feature)
ClockShark (Geofencing technology)
Compare ClockShark Competitors
Not sure if ClockShark is the right construction software for your small business? Look through our construction software reviews for comparisons.