Cloudbeds Review: Features & Alternatives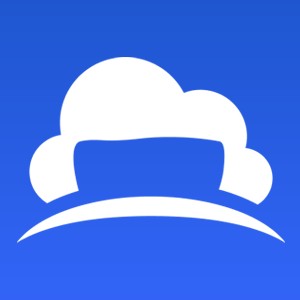 Who We Recommend Cloudbeds For
Hotels, hostels, and B&Bs seeking an all-in-one hospitality management solution: Cloudbeds is a cloud-based system that combines hotel management features with accounting features, such as payment processing and revenue management. It even allows you to manage housekeeping duties, like tracking room status, assigning staff to rooms, and monitoring room notes. This is both convenient and ultimately saves time.
Businesses wanting a strong grasp of how to elevate their properties: All Customers have access to Cloudbeds University, a training program for new employees. It provides information on how to increase your bookings and fully optimize the system.
Hotel businesses needing a built-in, commission-free booking engine: Cloudbeds' booking engine feature uses dozens of payment processors and supports multiple languages and currencies. You can send scheduled pre-arrival emails with property information and make potential upsells such as room upgrades.
Hotel businesses requiring assistance with pricing rooms: If you're looking for guidance with pricing your rooms, then Cloudbeds' Pricing Intelligence Engine (PIE) tool will be especially useful. It'll assist you with gathering market data in real-time so that you can make more informed decisions about pricing by comparing rates with your competitors. You can access all of the data from one dashboard.
If you're looking to learn more about customer relationship management (CRM) tools for your hotel, check out our recommendations for the best hospitality and hotel CRM software.
Who Cloudbeds Is Not a Good Fit For
Hotel businesses wanting to track construction costs: Since Cloudbeds can't track costs for new construction, you may want to check M3 Accounting Core. It's an ideal solution for companies dealing with new construction, and it allows you to track project costs, set up budgets, and attach vendor invoices to each project.
Small hotels seeking easy-to-use basic accounting software: Cloudbeds' pricing isn't transparent, and it has many features that won't be needed by small hotels. At $85 per month, QuickBooks Online Plus is an affordable solution for small hotels with minimal needs. You'll be able to track transactions by class and location, which is useful for properties with multiple profit centers.
Limited service hotels looking for affordable pricing: It's often difficult to view pricing without first committing to a demo, Cloudbeds being one example. Hotelier Books is transparent about its pricing, which starts at $169 per month for limited service hotels that have fewer than 50 rooms.
Hotel businesses wanting direct access to financial statements: While Cloudbeds has great financial tools, it must be integrated with bookkeeping software like QuickBooks Online to be able to produce financial statements. An alternative all-in-one solution is Nimble Property, which gives you access to an intuitive dashboard that shows a variety of financial reports and can also combine reports for multiple properties.
For more recommendations of accounting software that can be customized to your industry, see our picks for the top small business accounting software.
Cloudbeds Pros & Cons
PROS

CONS

Unlimited users, each with different roles and permissions
No free trial; only option is to test a demo account for 21 days
Data migration services
Pricing isn't transparent
Booking engine supports multiple languages and currencies
Customer service is largely online
Professional support team based in the United States and other parts of the world
No mobile app
Can't access financial statements without an accounting integration like QuickBooks
Cloudbeds Pricing
The Cloudbeds pricing model adjusts on a sliding scale depending on the number of active rooms on each property. Besides that, it offers several tiers with different levels of functionality: Essentials, Plus, Premier, and Enterprise. Pricing for each subscription level is available upon request with a free demo.
You can select either a month-to-month contract or a discounted annual contract. There are no setup fees, and you can add unlimited users to the system, each with different roles and permissions.
| Features | Essentials | Plus | Premier | Enterprise |
| --- | --- | --- | --- | --- |
| Property Management System | ✓ | ✓ | ✓ | ✓ |
| Channel Manager | ✓ | ✓ | ✓ | ✓ |
| Commission-free Booking Engine | ✓ | ✓ | ✓ | ✓ |
| Workflow & Email Automation | ✓ | ✓ | ✓ | ✓ |
| Reporting & Insights | ✓ | ✓ | ✓ | ✓ |
| Finance & Payments | ✓ | ✓ | ✓ | ✓ |
| Set-up & Support | ✓ | ✓ | ✓ | ✓ |
| Security & Compliance | ✓ | ✓ | ✓ | ✓ |
| Cloudbeds University | ✓ | ✓ | ✓ | ✓ |
| Booking Engine Customization | ✓ | ✓ | ✓ | ✓ |
| Advanced Guest Management Tools | N/A | ✓ | ✓ | ✓ |
| Cash Drawer & Split Folio | N/A | ✓ | ✓ | ✓ |
| Advanced Rate Plans & Packaging | N/A | ✓ | ✓ | ✓ |
| Housekeeping Organization & Management | N/A | ✓ | ✓ | ✓ |
| Rate Checking | N/A | N/A | ✓ | ✓ |
| Add-ons & Stock Inventory | N/A | N/A | ✓ | ✓ |
| Multiproperty Administration | N/A | N/A | ✓ | ✓ |
| Advanced Channel Rates | N/A | N/A | ✓ | ✓ |
| Application Programming Interface (API) Access | Add-on | Add-on | ✓ | ✓ |
| Cloudbeds Payments | Add-on | Add-on | Add-on | ✓ |
| Revenue Management (PIE) | Add-on | Add-on | Add-on | ✓ |
| Shared Inventory & Room Allocations | Add-on | Add-on | Add-on | ✓ |
| Groups Module | Add-on | Add-on | Add-on | ✓ |
| Cloudbeds Websites | Add-on | Add-on | Add-on | Add-on |
| Data Migration Services | Add-on | Add-on | Add-on | Add-on |
Cloudbeds Features
Cloudbeds offers a variety of features that help to save time and streamline your hotel management tasks. Its all-in-one suite includes a payment processing solution, a tool that helps gather market data, and a channel manager that helps broadcast your inventory. Depending on the plan you select, you'll have access to features like housekeeping organization and management and multiproperty administration.
Accounting Features
Cloudbeds Payments: A robust payment solution that provides hoteliers with an efficient method for managing all payment types, Cloudbeds Payments features built-in reporting, security, and analytics. Plus, it completely integrates with the Cloudbeds platform. The provider has teamed up with the most popular payment processors, including PayPal, Stripe, Authorize.net, PayU, Sage Pay, and Braintree.
Cash Drawer: Located in the right corner of the tab section, the Cash Drawer is where you can log the cash flow for your property in one place if you would rather not have this information easily accessible. Several different "drawers" can be created; for example, you can have one called "walk-ins," in which you record any incoming and outgoing cash transactions.
Revenue management (PIE): Known as a Pricing Intelligence Engine, this tool helps you to gather market data in real-time so that you can make better pricing decisions. The all-in-one insights dashboard provides a simple overview of the crucial information to be considered by comparing rates with your competitors.
Hotel Management Features
Housekeeping organization: The system allows you to keep track of room status and conditions, assign staff, and monitor room notes. Best of all, it's mobile-friendly, allowing you to access this information on the go.
Real-time updates: Push availability updates to all of your channels in real-time, eliminating double bookings and switching between sites. Real-time reporting and analytics let you use the power of your data to improve workflows and make data-driven decisions.
Advanced guest management tools: With access to previous guest recognitions, guest status items and services, house accounts, and registration cards, this provider helps ensure that you provide the best service to your guests.
Cloudbeds Websites: Launched last year, this is the provider's complete website design and development service for hoteliers. Each hotelier partners with a Cloudbeds website designer that will design and build a website within 30 days. A customizable booking engine will be integrated with the platform, and the website will be SEO-friendly with analytics available.
Increased visibility: Use Cloudbeds' Channel Manager to broadcast your inventory on more than 300 global and regional distribution channels with no added commissions. In addition, Cloudbeds Amplify—an add-on digital marketing service—amplifies your property's online presence using websites, metasearch, listings management, and search engine marketing to drive more direct booking.
Financial Reports
Cloudbeds gives you access to a number of useful financial reports, including a payout/commission report, daily financial report, transactions report, adjustments report, payment ledger, tax report, and invoices report. However, it cannot produce financial statements, like a profit and loss and balance sheet. To access them, you must integrate with Omniboost or another accounting platform that allows you to connect to software like QuickBooks.
Accounting Software Integrations
Two accounting software integrations are available with Cloudbeds, including Omniboost, as mentioned above, which can connect to QuickBooks, M3, DATEV, and Yardi. The software also integrates with The Percentage Company, which connects to both QuickBooks and Xero. There are also integrations available for other areas of hotel management, including reputation management, guest communication, housekeeping, door lock, and direct booking tools.
Customer Service
Once you sign up for Cloudbeds, you'll set up a one-on-one setup session with a dedicated customer representative. The customer support team is available 24/7 via an email form on the website. There's also a knowledgebase on the website, with articles about onboarding, property configuration, Cloudbeds booking engine, and payment processing.
Cloudbeds University is available to all subscription levels, and it gives you unlimited access to hundreds of training videos, industry best practices, and operating templates.
Cloudbeds Alternatives
| | | |
| --- | --- | --- |
| Best for: Hotel businesses that want to track construction costs | Best for: Hotel businesses with simple bookkeeping needs | Best for: Limited service hotels seeking affordable pricing |
| Cost: Request a free quote | Cost: $85 per month | Cost: Starts at $169 per month |
Bottom Line
If you're looking for a powerful hotel management system with the ability to optimize your workflow, reduce operating costs, and obtain more reservations, then Cloudbeds is a solid choice. Its most standout features include a commission-free booking engine, revenue manager, and housekeeping organization, but it also offers advanced guest management tools. Cloudbeds can manage the hotel's reception and back office and has an intuitive dashboard that allows you to organize reservations easily.