A good coffee shop floor plan accounts for your shop's electrical, plumbing, and sanitation needs and uses furnishings and barriers to guide customers through the ordering process. The best coffee shop floor plans are easy to navigate and adhere to the accessibility standards set by the Americans with Disabilities Act (ADA).
Whether you are a new restaurant or an established brand, you need insurance that works for you. Next Insurance is built for small businesses, with affordable, comprehensive bundles for General Liability, Workers' Compensation, Liquor Liability, and Commercial Property

---

Save up to 25%
Get a quote in just 6 minutes
Manage your coverage 24/7 with easy DIY access
Whether you are a new restaurant or an established brand, you need insurance that works for you. Next Insurance is built for small businesses, with affordable, comprehensive bundles for General Liability, Workers' Compensation, Liquor Liability, and Commercial Property
---

Save up to 25%
Get a Quote in just 6 minutes
Manage your coverage 24/7 with easy DIY access"
Designing your coffee shop floor plan is just one step in opening a coffee shop. You can create a coffee shop floor plan with a simple pen and paper or use a floor plan app. Whichever system you choose, you'll need to configure customer-facing areas (also called front of house) and staff areas (also called back of house) and add furniture, fixtures, and equipment (FF&E) to comply with health code and appeal to your target customers.
Coffee Shop Floor Plan Examples
The examples below showcase several different types of coffee shop floor plans. We've included information about each layout's size, ideal location, and target customer to help you find the best fit for your shop.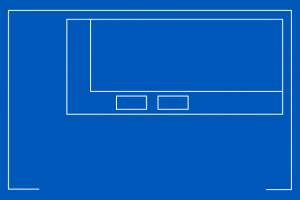 ---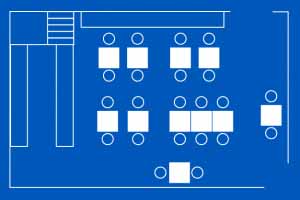 ---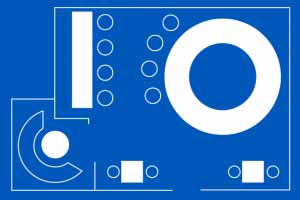 ---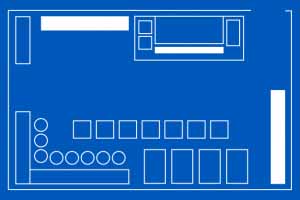 ---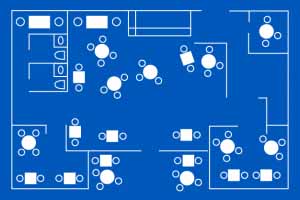 ---
Key Factors for Planning Your Front of House
The first step in designing your coffee shop floor plan is considering your customer-facing areas, frequently called the "front of house" (FOH) areas. In a coffee shop, the FOH also includes the preparation areas where you make beverages; the customers can see it, after all. Your FOH layout will be influenced by your shop's location, size, relation to the street, and target customer.
A coffee shop's physical location greatly impacts its look. Coffee shops in densely populated cities or historic neighborhoods tend to be set close to the street and rely on foot traffic. Meanwhile, shops in suburban areas or strip malls struggle with visibility because they're often set back from the street in wide parking lots. Coffee shops in college towns and small towns have the benefit of a captive audience that sometimes comes with the added pressure to act as a community hub.
The size of your space will determine what possibilities you have. Small spaces with limited square footage may seem like a challenge for creating a coffee shop floor plan, but they allow staff to reach all areas of the operation efficiently. Shops with a large footprint have the space to accommodate many customers but may struggle to create a layout with minimal blind spots. Minimizing blind spots is key to keeping your coffee shop clean.
Your target customer is your final consideration for creating your shop's floor plan. The different customer types influence your shop's fixtures and furnishings. We discuss the major coffee shop customer types in detail and how their preferences impact your coffee shop layout in the fixtures and furnishings section of this article.
Additional Factors
The espresso counter is the major set piece in any coffee shop. To fit the machine, the counter itself only needs to be about two feet wide. But in addition to the counter, consider a back bar workspace for your staff on one side and a gathering space for customers on the other. You should allow for at least 14 feet of width on your floor plan.
---
Wi-Fi is another connection you need to consider, not just for your customers but also for your own operation. If you plan to use a cloud-based point-of-sale (POS) system, like Square, you want to be sure that the Wi-Fi router is not blocked by walls, as this can create communication issues and cause your system to malfunction.
---
All places of business open to the public have certain obligations under the Americans with Disabilities Act (ADA). You can find the document in full on the ADA website, but essentially the ADA will impact the width of aisles, doorways, counter height, and restroom design. Some buildings of historical value may be excused from a few of these obligations, but you want to be sure to check your local building codes to stay on the right side of the law here.
We've compiled some of the most common ADA requirements that affect a coffee shop floor plan. You'll want to keep these measurements in mind as you lay out your aisles and fixtures and set aside space for bathrooms and line formation.
ADA Compliance Basics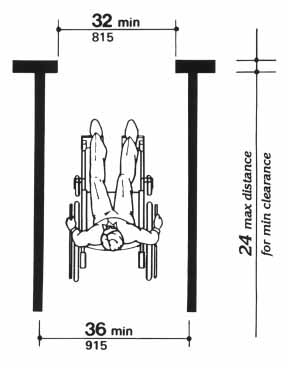 ---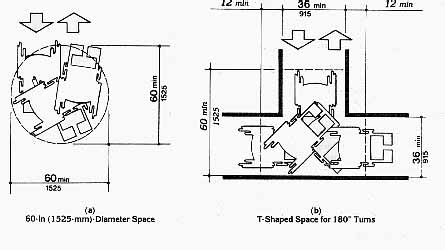 ---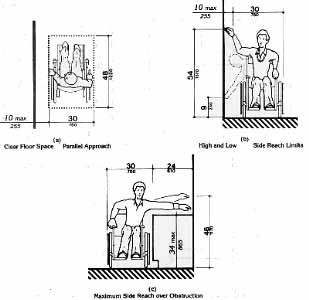 ---
Adhering to the ADA is good for business. According to projections by the Administration on Aging, there will be more than 69 million Americans age 65 and older by 2030, making up approximately 20% of the total US population. Add this to the already 50 million Americans with disabilities, and you're looking at a customer base that outnumbers any single cultural, racial, or ethnic group in the country. Visit the ADA website for additional guidance.
---
Because of their lower price point, coffee shops tend to see more cash payments than other food service businesses. This can make coffee shops a target for employee theft and robbery attempts. Owners should take these into consideration when creating their coffee shop floor plan to prevent security issues like blind spots and back entrances. These are opportunities for shop owners to place security cameras in areas that will help protect customers and staff.
A wireless security company like SimpliSafe has affordable options for small businesses, like the ability to format multiple PIN numbers to disarm alarms, so business owners know who is in the shop at all times. The system can send owners text messages when alarms have been set or disarmed. It also offers wireless security cameras with motion sensors and intruder alarms that can be placed near registers, safes, and back entrances to provide additional peace of mind.
---
Best Practices for Planning Your Back of House
Unlike a restaurant floor plan, a coffee shop floor plan does not need to accommodate an entire commercial kitchen. But most coffee shops still need storage, refrigeration, and sanitation equipment outside the view of customers. These staff-only areas are frequently called the "back of house" (BOH) and may also include a small office space where you store personnel files and reserve cash.
Local building codes and health department regulations will have some influence over what type of equipment you use and where it can be placed. Hand-washing sinks and dishwashers require floor drains; refrigerators and ovens will need room for ventilation. Some buildings—particularly those in densely populated areas—may not support cooking equipment. It is a good idea to get the advice of a contractor familiar with installing restaurant equipment to let you know where you can place floor drains or ovens.
Your BOH coffee shop floor plan should consider:
Local health code standards: Local health codes will require the placement of sinks for hand-washing and dish-washing. You will also need enough refrigerators to keep perishable products like milk below 41 degrees Fahrenheit.
Local building codes: You may need to consult with an architect or building contractor to ensure that water lines, electrical lines, and both ventilation and sanitation plans adhere to local building codes.
Storage needs: You may want space to store back stock, cleaning supplies, and employee belongings off the service floor.
Some things can't be moved or are so expensive to move that it makes sense to leave them alone. When drawing your coffee shop layout, keep your eye out for where electrical lines and water lines have been run in the building. It is most cost-effective to plan your equipment placement where these lines are easily accessible. If you are looking at raw space, you will need to find a contractor to give you an estimate on running lines where you need them.
---
When planning your floor plan, think about how your team will dispose of garbage throughout the course of the day. A back door in a staff area that leads directly to your dumpsters is ideal, but if that is not possible and your staff will have to carry garbage out the main entrance, you'll want to plan to have large trash receptacles throughout your shop to reduce trips.
You'll also need to place handwashing sinks in key areas of your coffee shop. Most health departments require a handwashing sink in food preparation and dishwashing areas. You'll also need to provide a staff restroom and—depending on your location—public restrooms for customers.
If your shop is in a shopping center or a building that provides public restrooms, you may be excused from providing restrooms for staff and customers. Check your local health codes to be sure.
---
Coffee shops tend to do more cash transactions than restaurants do, so you'll need a cash safe and a secure place to keep reserve cash for making change. You'll also need to secure personnel files and retain other sensitive information. Most coffee shop back offices are not large; typically, only room for a desk, some lockable filing cabinets, and a safe are all you need. But due to the sensitive nature of your office's contents, it should have a door that locks.
Always lock the office door and any doors that exit to the outside before counting cash. It is always a best practice for cash-handling businesses to have at least two staff members on site when the shop opens and closes so no one is alone in a cash-filled office.
---
Adding Fixtures & Furnishings to Your Floor Plan
To complete your coffee shop floor plan with fixtures and furnishings, consider your target customer. A BRITA Professional study found that there are three main categories of coffee shop customers: shoppers, socializers, and take-a-breakers. These three types have different expectations of an ideal coffee shop experience, and their preferences will influence the type and placement of your coffee shop's fixtures and furnishings.
The difference between fixtures and furnishings: Fixtures are built-ins that are used by your shop for service or merchandise display. Furnishings (or furniture) are items like tables, chairs, and sofas that are available for customer use.
Example: Your coffee shop has a claw-foot tub and fills it with bags of coffee beans for sale; that tub is a fixture. A claw-foot tub filled with pillows that customers use as a seating option is furniture.
Coffee Shop Customer Types
Explore the sections below to see how each customer type influences your shop's fixtures and furnishings:
Coffee shop "shoppers" as customers who are in your shop for a one-time transaction. Shoppers are coffee patrons that are passing through and looking for a quiet, comfortable, one-time experience in your shop.
In a busy city, "shoppers" might be visiting tourists. In a suburban setting, shoppers could be travelers passing through town. In a mall setting, shoppers are people that are taking some downtime during a longer shopping excursion.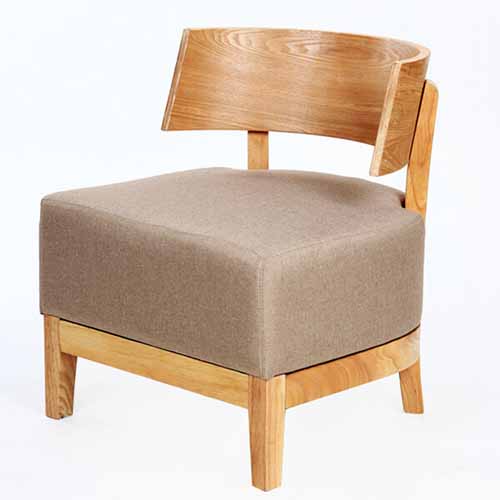 ---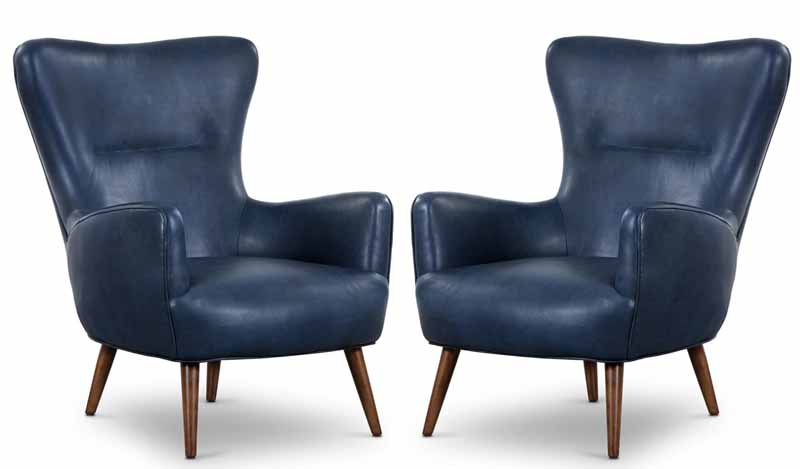 ---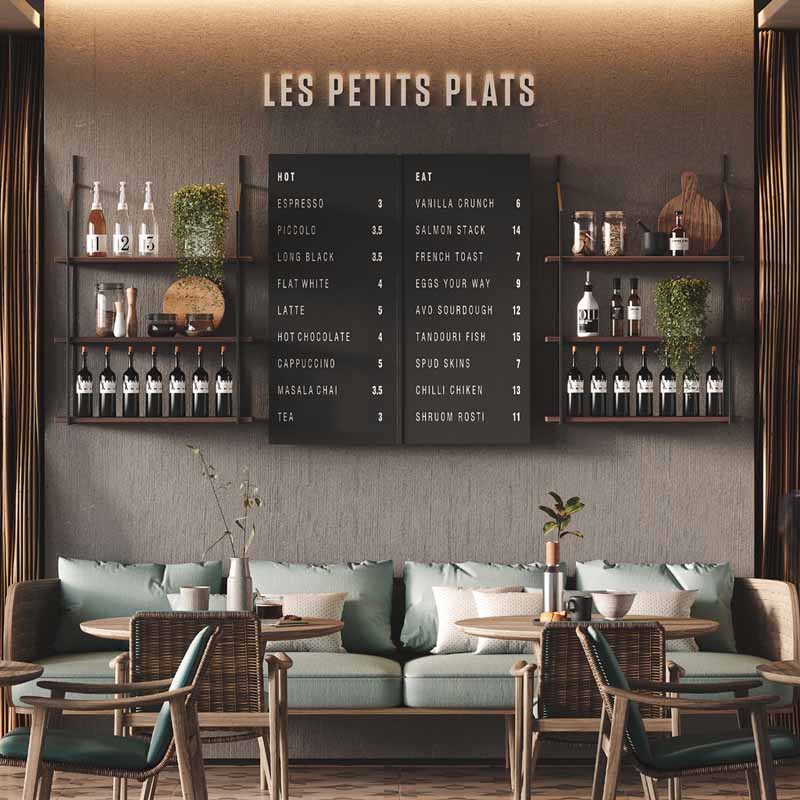 ---
To attract shoppers:
Fixtures should showcase your own retail offerings, from mugs and whole bean coffee to branded merchandise like hats, shirts, and aprons.
Furnishings should be comfortable and roomy, with space to place shopping bags and packages.
Take-a-breakers are folks who visit a coffee shop once a day or more. They tend to be individuals who work nearby and need a quick way to refuel during their day. Since they are usually coming from a work environment, they also tend to enjoy people-watching from a countertop or window seat.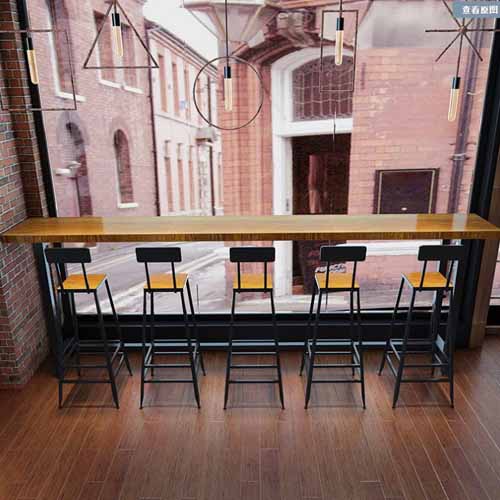 ---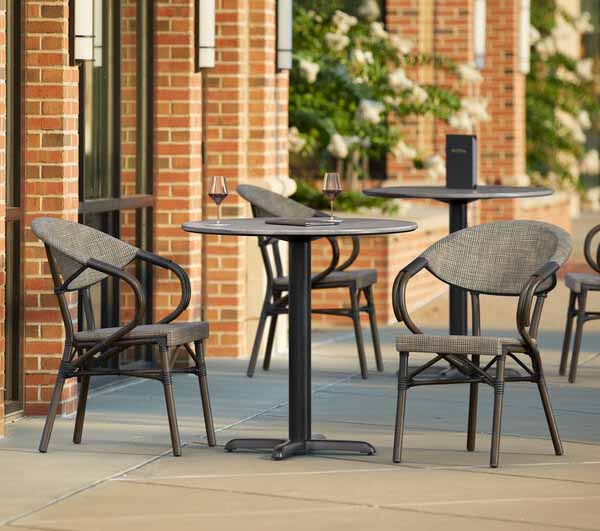 ---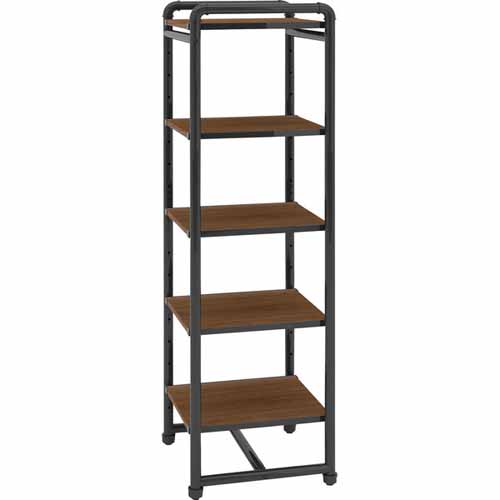 ---
Coffee shops located near office towers will likely have a high percentage of take-a-breaker customers. These shops should have:
Fixtures that guide line formation, and clear signage for customers to navigate the menu and order queue.
Furnishings that appeal to solitary customers, like countertops and small-footprint sidewalk or patio seating.
Sidewalk and patio seating typically require permits. Check your local zoning codes before adding outdoor seating.
Take note of the dimensions of your preferred furnishings and fixtures and add them to your floor plan. Lay out your furnishings and fixtures before placing any orders; you want to ensure that your preferred items will fit in your space, leaving enough room for your staff and customers to easily move throughout your shop.
Tools for Drawing Your Coffee Shop Floor Plan
Once you have an idea for your coffee shop layout, you'll want to see what the various options look like. Websites like RoomSketcher and SmartDraw allow coffee shop owners to draw different layouts on a virtual space for free. Both offer some preloaded examples of various businesses to jump-start your designs. RoomSketcher has the option of 2D or 3D layout views, which can be dynamic additions to your coffee shop business plan if you are opening a new shop.
| | |
| --- | --- |
| Best for: 3D renderings of DIY floor plans, impactful | Best for: Technical drawings with multiple layers of electrical, plumbing, and HVAC schematics |
| Pricing: $0 per month; $38 to $99 per project for optional premium features | Pricing: $0 to $9.95 per month; corporate accounts available for $2,995 per year |
| | |
Bottom Line
Planning your coffee shop floor plan is a crucial step to opening a coffee shop. The best coffee shop floor plans are based on the shop's location, size, and target customer. Most independent coffee shop owners plan the placement of fixtures, furnishings, and product displays alone or with the support of their suppliers. You will, however, need to consult a local building to ensure that water lines, electrical lines, and ventilation and sanitation plans adhere to building and health codes.