Ringing up total strangers to talk about your business and convince them to make a purchase is a very challenging task. Cold calling can strike fear into the hearts of even the most experienced salespeople. However, it's a part of the game. To help, we compiled the best tips for cold calling prospects and customers.
Check out the following 45 cold calling tips from industry experts.
---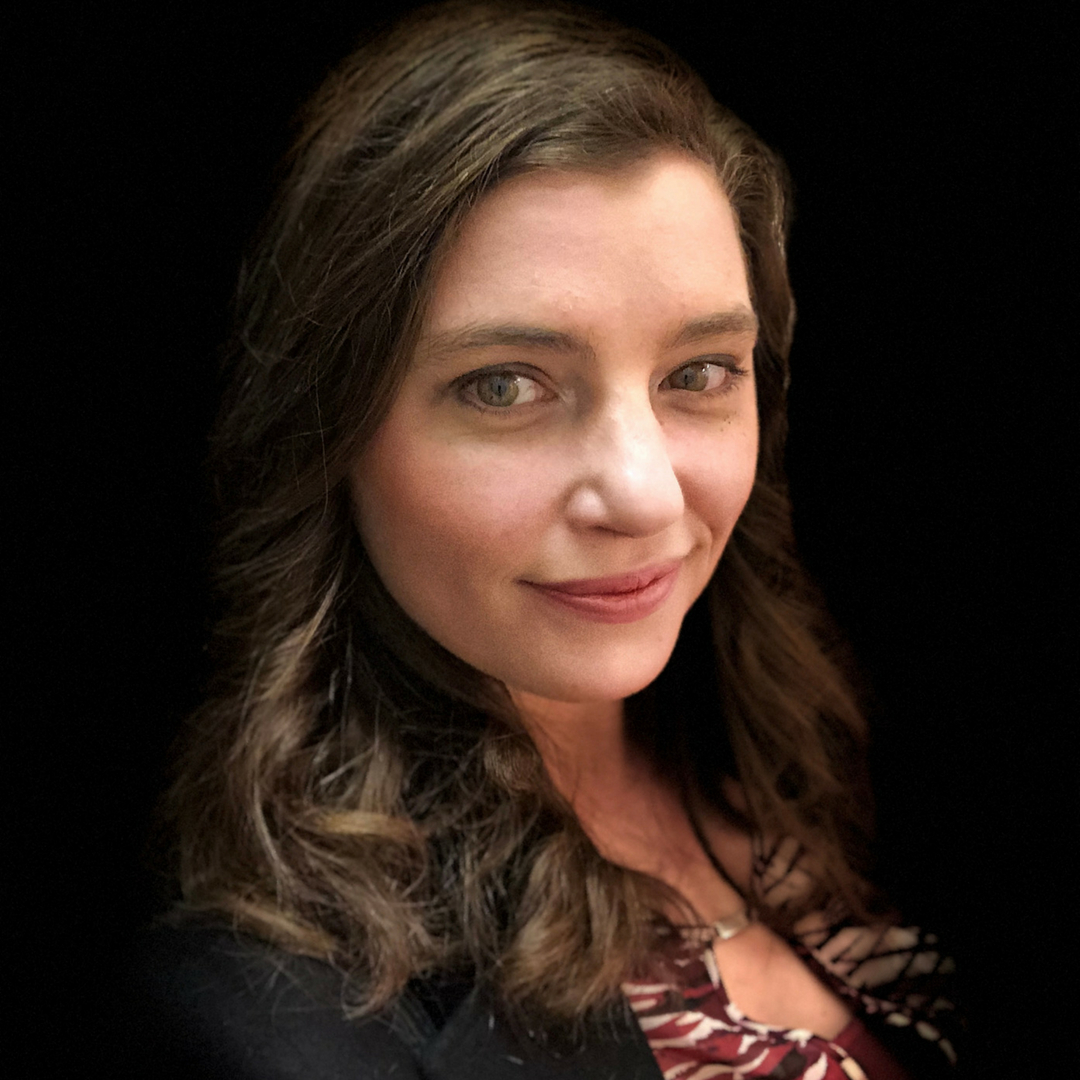 Salespeople often use their personal phones to call potential leads, but when those leads see an unfamiliar string of numbers on the caller ID they often send those calls straight to voicemail. Increase your pick-up rates by masking your personal number with a virtual one. With RingCentral, you can set up a customized vanity number for as little as $19.99/month, install the app on your mobile device, and start making calls anywhere you like–all without exposing your personal phone number. Try it free for 15 days.
---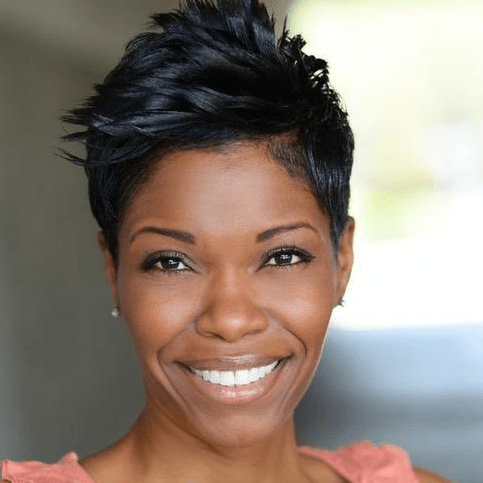 2. Define Your List
Zondra Wilson, Founder & CEO, Blu Skin Care, LLC
It can be tempting to simply Google and begin making calls. The problem with that is that's not effective. Instead of casting a wide net, narrow down your list and target your ideal audience. When you discover vital information like age, location, gender, income, and so on, you have a better understanding of how to approach your prospective customers because you'll be aware of their wants and needs.
---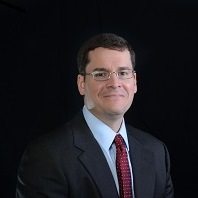 3. Know Your Audience
Adam M. Hyers, Owner, Hyers & Associates, Inc.
Your approach depends on who you're calling. If it's a business owner, then get right to the point. Don't waste their time. Make sure you plant a seed of any kind ― something that can add value to their business ― like saving money or improving employee retention.
If you're cold calling retirees, then take a little time. Speak slowly and try to develop some rapport. Let them know how you've helped others in the same situation and, above all else, build and communicate trust. Folks with more time on their hands may want to talk with you more. Take the time to share stories and get to know them instead of diving right into your sales pitch.
---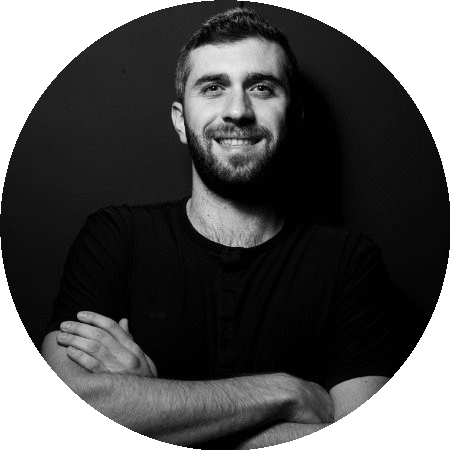 4. Prepare Questions in Advance
Asaf Fybish, Founder, GuerrillaBuzz
Know your prospect, his company and prepare all your questions in advance. The first 10 seconds are the most critical time in every cold call. You can't hesitate or pause until you finish introducing yourself with a quick explanation about the value you can provide your prospect with.
---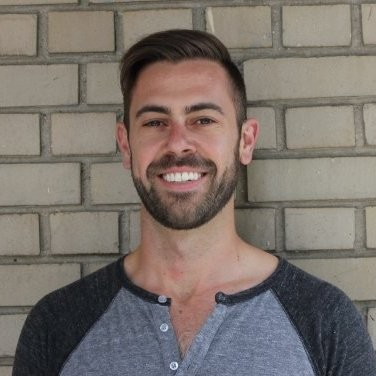 Evan Tarver, Sales General Manager, FitSmallBusiness
When you're cold calling, a lot of time is spent weeding out disconnects, hang-ups, and busy signals, which could be spent on other lead generation tasks. If you use an auto dialer software like ChaseData, it can automatically dial numbers and route calls to available representatives. With ChaseData's preview and progressive dialing features, representatives can also review customer information before placing any calls. As a manager, you can even track the number of calls your sales reps made to measure and improve their performance. Click here to start a free trial.
---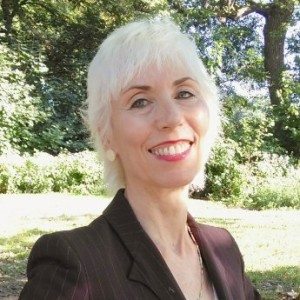 6. Practice
Wendy Weiss, The Queen of Cold Calling
If you are new to cold calling or uncomfortable with cold calling, practice out loud. Role-play with friends or colleagues. Practice various sales scenarios. This way, you will not have to worry about what you are.
---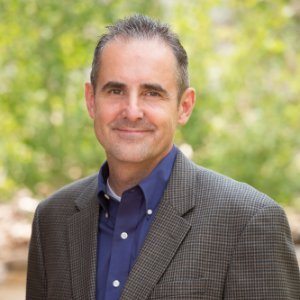 7. Integrate Other Marketing Tactics
David Scarola, Vice President, The Alternative Board
As with most outbound marketing strategies, cold calling will generally yield a low success rate if it's not integrated with other marketing tactics. Warm up your cold calls by preceding them with a direct-mail campaign. That way, your prospect already has some idea of who's on the other end of the line.
---
8. Call a Friendly, Familiar Voice
Julie Austin, Create for Cash
I'm an entrepreneur running four businesses. I make at least 2,000 cold calls a year and the one thing I do before I start every morning is to call a friendly, familiar voice. It sounds crazy, but it puts me in a good mood to begin selling and warms up my voice.
---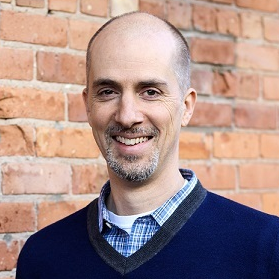 9. Send a Warm-up Email
Adam Stetzer, Ph.D., CEO, HubShout
Use email, marketing automation, and free giveaways to sort out the people who will even talk to you from those who never will, before you ever pick up the phone. Cold call those people who have given you the behavioral indication of interest via a click, response, or web page visit. This tip will improve your close rate, efficiency and sales team satisfaction.
---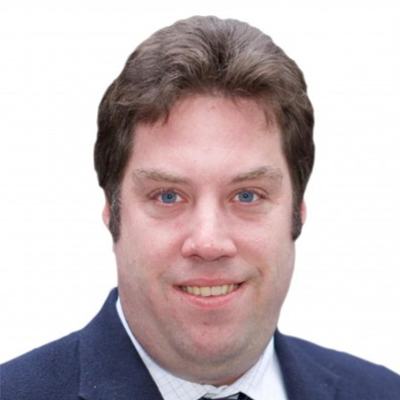 You need to be efficient and strategic with your time when cold calling, so make sure you have accurate contact information to reach people in the most impactful positions. UpLead's B2B lead generation software provides access to over 30 million B2B contacts, and the ability to build highly targeted lists using over 50 criteria including location, job title, and even the technology each lead uses. UpLead uses this data to build rich, detailed profiles that bring your leads to life and help you see them clearly.
If you're also doing cold email outreach, UpLead verifies every contact email address in real-time so you won't waste time on unreliable leads and outdated information. Best of all, they offer a free trial so you can try it out. Click here to start today.
---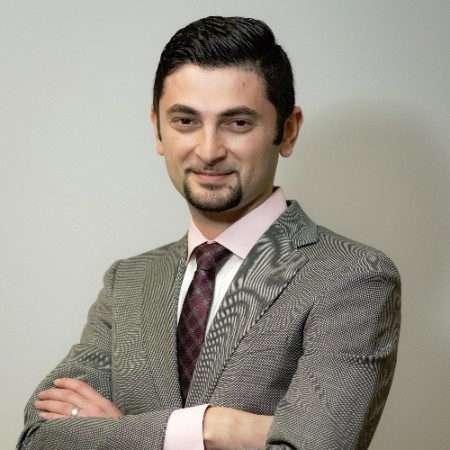 11. Look for Recent Trigger Events
Gennady Litvin, Attorney, Moshes Law
For B2Bs [business-to-business companies], use trigger events to get your foot in the door more easily. You can use tools like Google alerts and Google mentions to keep tabs on changes within your prospect's business. Knowing when they've hired a new high-level executive or when they've launched a new product can give you the edge you need to keep your listener interested long enough to schedule an appointment with them.
---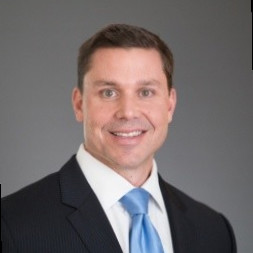 12. Pay Attention to Industry News
Rick Catino, CEO & Founder, LeadBridge
To be effective, you need to align your solutions with multiple business priorities of your prospect. For example, if you are trying to sell information technology security solutions into a bank, read news articles and quarterly earnings transcripts and find out about any past data breaches and what their goals are now to safeguard customer data. Then, highlight how your solutions could uniquely help them in those key areas.
---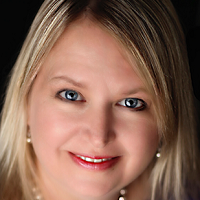 13. Identify Decision Makers Ahead of Time
Carol Archebelle, Digital Media Manager, Foundations Wellness Center
When calling on a business, find out the right person to speak with before you call. Receptionists will be more likely to put you through if you know the person's name that you need to speak with. If you can't find out from LinkedIn or the company's website who that person is, make a precall to the company. Explain why you are calling. Then, ask who handles that function in the company ― so that you can direct correspondence to them. A few days or a week later, make your real initial call. As a bonus, get the contact's direct line or email address on the precall to bypass the gatekeeper altogether.
---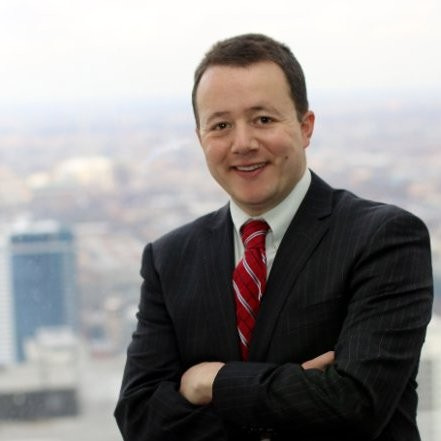 14. Look for Commonalities
Gregg Salkovitch, Managing Partner, Right Choice Resources
Before calling somebody, I research their LinkedIn profile and social media to find commonality. I may find out that we have a common connection, went to the same college or have a similar interest. I may even learn that we have similar types of clients so I can say, "I may have a lead that I can send you of a software company that needs your services." Doing this drastically increases your chances or a conversation or returned phone call.
---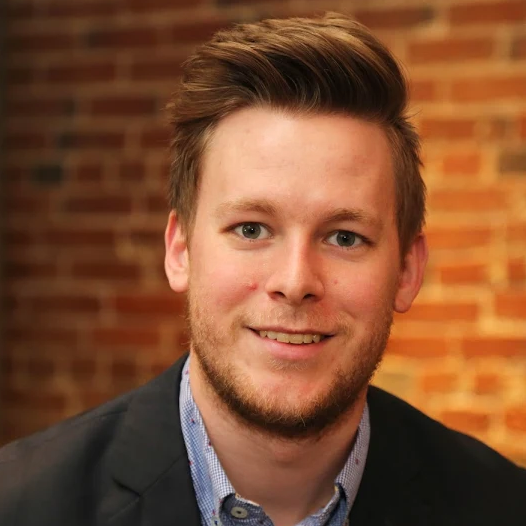 15. Have a Goal in Mind
Nick Bequette, Executive Sales Manager, Abstrakt Marketing Group
Know the goal. Is your goal to schedule a meeting? To secure the sale? Gather more information? Each goal will have a different approach and strategy. In most B2B scenarios your only goal should be to get them to show up to a scheduled meeting where you can give a more formal presentation.
---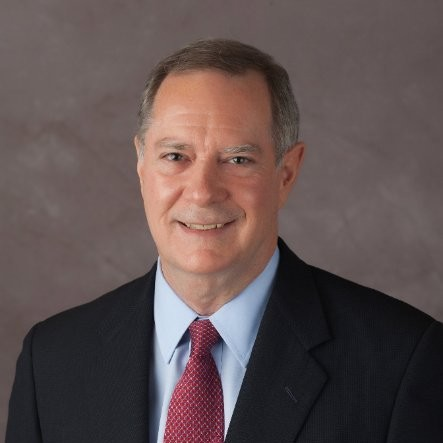 16. Memorize Your Script
Jim Morris, President, The Alternative Board – Tennessee Valley
When I cold call, I write a script and memorize it through repetition in front of a mirror, until it comes out naturally, comfortably, confidently, and enthusiastically. Then, I highlight the words in the script that communicate the message I'm trying to convey. The next step is to pick up the phone and have a conversation that reflects the message, particularly your underlined words. That ensures you don't sound too scripted.
---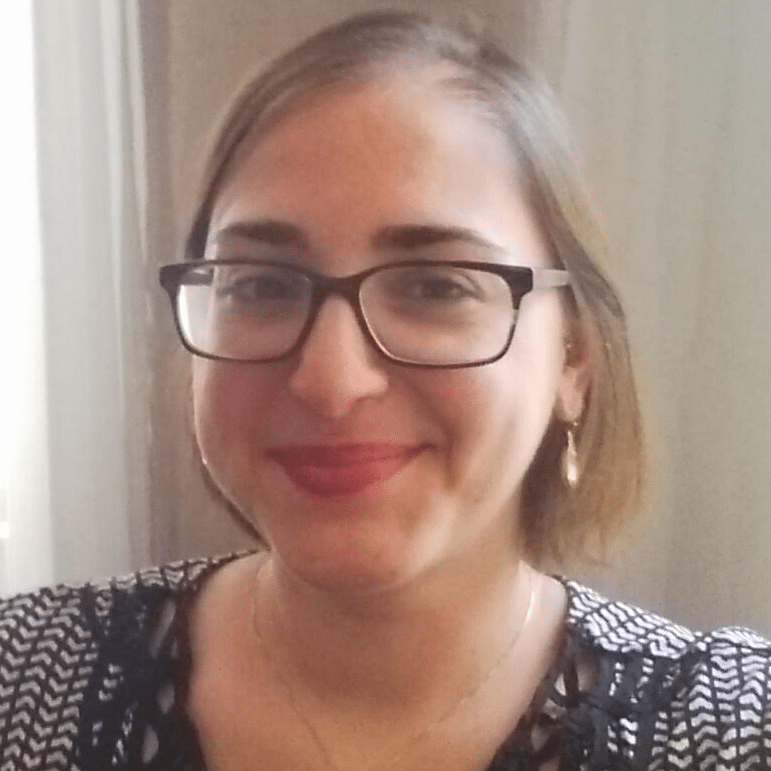 17. Provide a Solution to a Problem
Jyssica Schwartz, Director of Sales, Authors Unite
Never apologize for calling someone because you are providing them with value. Let them know that you are calling them specifically, not just any random person or company because you know they have a problem and you can provide a solution. Make sure they know that you're able to save them time, money, or effort ― as in what you can do for them.
---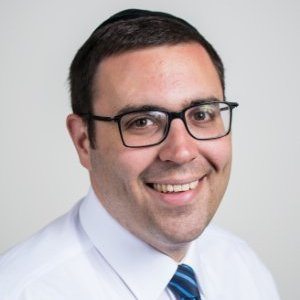 18. Make It Sound Like a Routine Phone Call
Jeremy Levi, Vice President of Business Development, Garden State Medical Supply, Mars Wellness
How do you do this? Let's say you want to reach Dr. Martinez to try and have him push your product to his patients, so you call up his office. You know there's no way he's picking up the phone, yet when the receptionist answers you should always say, Hi, Dr. Martinez or, if possible, the person's first name. This makes it sound like you belong, as if it's not your first conversation and that the target of your call is expecting to hear from you. Once you get past the gatekeeper, the rest is a walk in the park.
---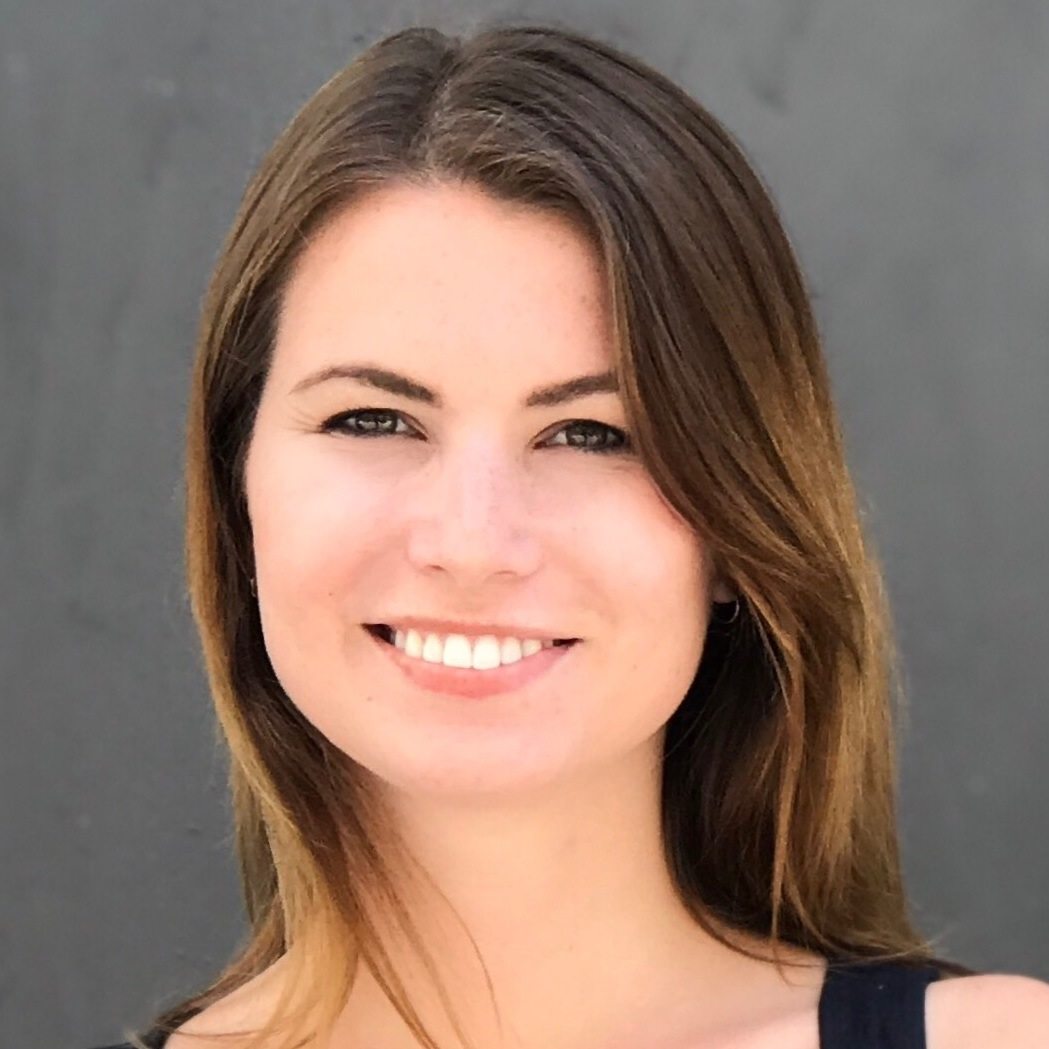 19. Do Not Sell But Consult & Enquire
Izabell Balash, Marketing Associate, 2600Hz
Always make it seem like you are trying to help them and inquire how their current product is working for them. Do not try to lie to them and trick them into speaking with you. You'd be surprised by the number of people who try that tactic. It's obvious when they are lying and saying they spoke to an employee that directed them to a decision maker. Once you do that, you ruin the trust which has a huge impact on your ability to close the deal.
---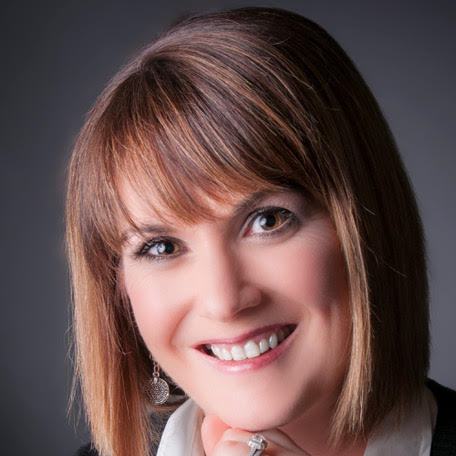 20. Ask a Powerful Permission Question
Kimberly Sayer-Giles, President & Founder, Claritypoint Coaching & Identiology
Prepare a powerful permission question that asks if they would like to hear about what you are selling. I recommend something like, "Would you ever be open to letting me share a little information about our system with you?" These permission questions make the prospect feel respected and honored.
---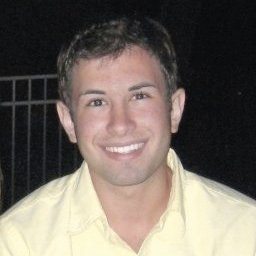 21. Never Pitch Too Early
Robert Edell, Founder, Servy
Find a way to quickly build rapport, add immediate value, and/or identify problems specific to their business/operation before selling your product and service. Great sales professionals make the other party feel special and that the salesperson is listening to their needs and is there to solve their specific problem.
---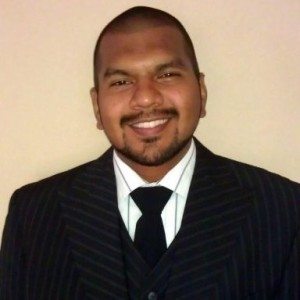 22. Speak Naturally
Ramon Khan, Online Marketing Manager, National Air Warehouse
Certain industries are more prone to cold calling, and some executives can get upward to 30 or more cold calls per day. Imagine if you are the person receiving all those calls. Every 30 minutes someone calling you with an overly enthusiastic voice and saying the same intro that they spilled 100 times before they called you. People can smell through it all day, and they get turned away by it instantly. It is like your brain is already trained to recognize a cold caller when you hear one instantly. When you are trying too hard and not being genuine, you sound like the rest. But when you sound confident, not like a salesperson and more like a regular person, you get much better results 100% of the time.
---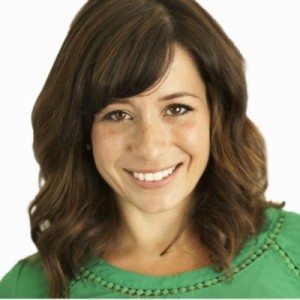 23. Let Them Do the Talking
Jess Magoch, JPM Sales Partners
Here's my favorite script:
Hi, my name is — from — we help (target market) with — (problem you solve-should address emotions). I'm reaching out to you because (this is where it gets personal and specific.) I was wondering how I can help you? Keep the part about you brief and specific and let them do the talking. No one wants to be on the end of a one-way sales pitch.
---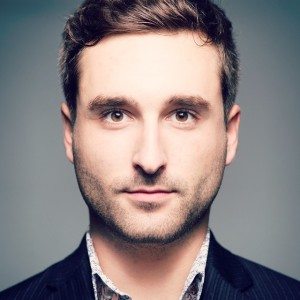 24. Stand While Cold Calling
Ivan Ciraj, Square One Life
When you're standing, you feel more awake, alert and have higher energy levels as opposed to slumping in an office chair. This heightened energy and enthusiasm resonates with people on the phone and gives you that slight edge when cold calling.
---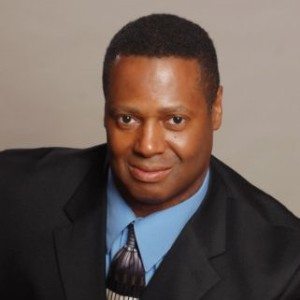 25. Be Nice to the Gatekeepers
D. Anthony Miles, Miles Development Industries Corporation
One of the biggest issues of cold calling is getting past the gatekeeper. Getting past the gatekeeper is like a chess move. First, when you cold call a new business and the gatekeeper answers the phone, do not sound like a salesperson. Create a polite, friendly mood. Second, say I am interested in doing business with your company, who would I need to talk to about that? This is because most of the time the gatekeeper does not want to turn away potential business by shutting you out. I have used this cold calling strategy had about a 95% success rate getting past the gatekeeper.
---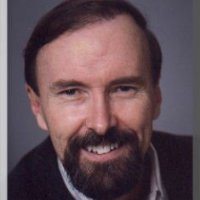 26. Stay Positive
Barry Maher, Barry Maher & Associates
Small business people who cold call successfully see every "no" is a small victory, a step on the path to ultimate success. Motivating yourself to take those steps, and to make each step as meaningful as possible should be part of your job description. Don't paralyze yourself with worries that you might not be perfect. A master craftsman is one who has already made every possible mistake ― and learned from each one.
---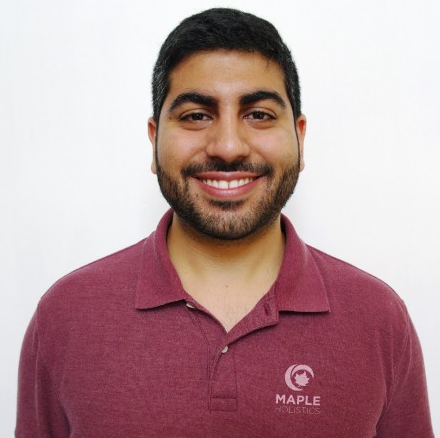 27. Establish Interest
Nate Masterson, Chief Marketing Officer, Maple Holistics
A cold call often gets an immediate defensive response from prospective clients. The reason they get defensive is that they were caught off-guard and they didn't ask to be called, making the likelihood of a sale highly unlikely. Instead of selling, establish whether or not they're interested. When someone answers the phone, apologize for disturbing them and disarm them by saying that you have no intention of selling to them today. After you've established that they're interested, ask them when it would be best to call them back and do so.
---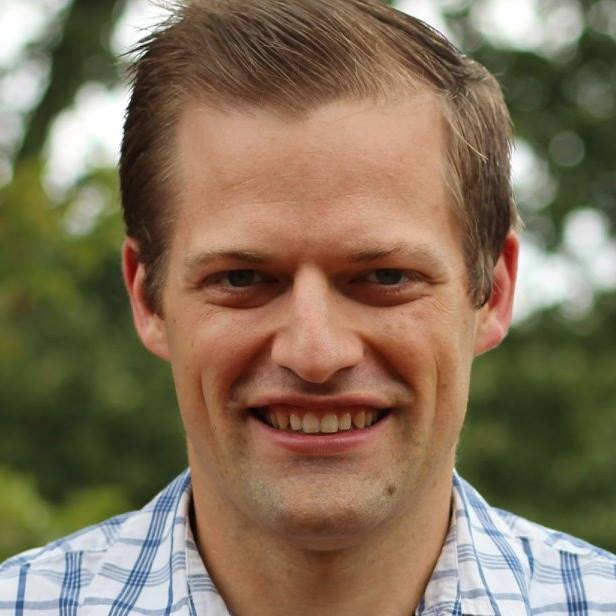 28. Keep Cold Calls Short
David Duford, Founder, BuyLifeInsuranceForBurial.com
Cut the fat out of your cold call script. Your prospects do not care about you, your company, or the weather ― they care about themselves. Get right to the point within five seconds or less in your sales call and ask your prospect directly if he wants to learn more. Your prospects will appreciate you not wasting their time, will be more attentive if interested, and you'll simultaneously complete more dials since your average call is shorter.
---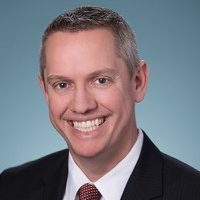 29. Find Common Ground
John Crossman, CEO, Crossman & Company
Find out about people's interest and passions and ask about them. Listen to what is important to them and follow up. I have salespeople reach out to me all of the time and most pitches are terrible. One was pretty different. She reached out to me because she purchased and read a book I wrote and asked if she could come by and get it signed. Of course, I met, with her. Then she asked about how to be a vendor, and I put her in touch with the right person.
---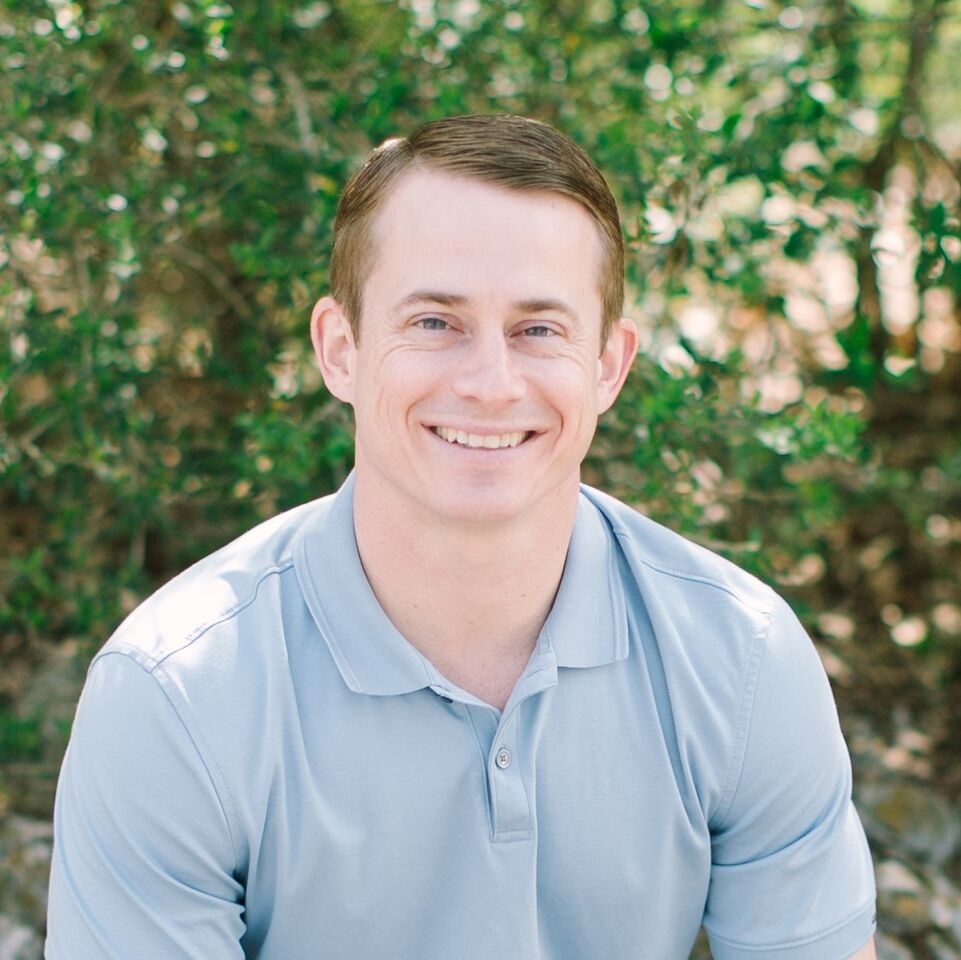 30. Speak With a Smile
Nick Disney, Owner, Sell My San Antonio House
The number one tip for cold calling is smiling while you make the calls. People on one end of the phone can sense the attitude of the person on the other end of the phone. The goal of cold calling is to get the person that you're calling to feel relaxed and comfortable, and smiling is the best way to do that.
---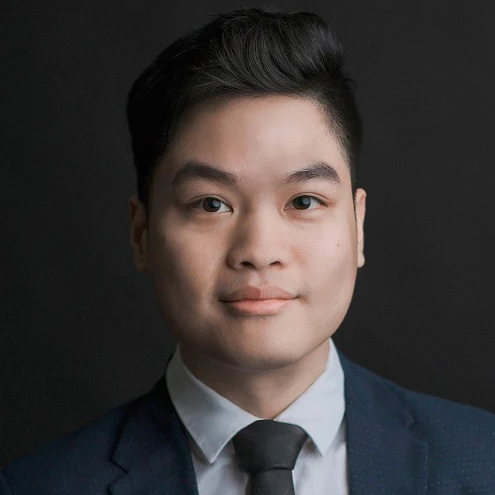 31. Be a Slightly Exaggerated Version of Yourself
Hung Nguyen, Marketing Manager, Smallpdf
Be yourself, but a slightly exaggerated version. The prospect cannot see you, so you'd have to connect with them through the cadence of your voice. Speak as if you're very excited and eager for this call that they were not expecting, and you want them to know that you're smiling as you're on the call.
---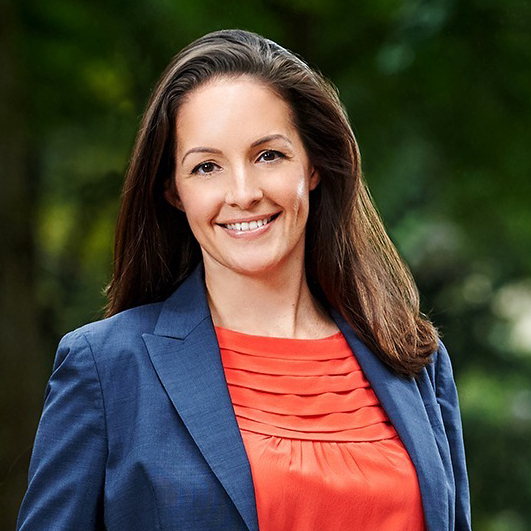 32. Be Specific With Your Message
Andrea Grodnitzky, CMO, Richardson
Nothing discredits a seller faster than vague generalities. Start with a carefully crafted value statement linking the seller's capabilities to the customer's challenges. A strong value statement fits the inside selling model because it's brief. Brevity matters because inside sellers leverage technology to reach more customers in less time. With a concise articulation of value, a seller can form a connection faster over several calls.
---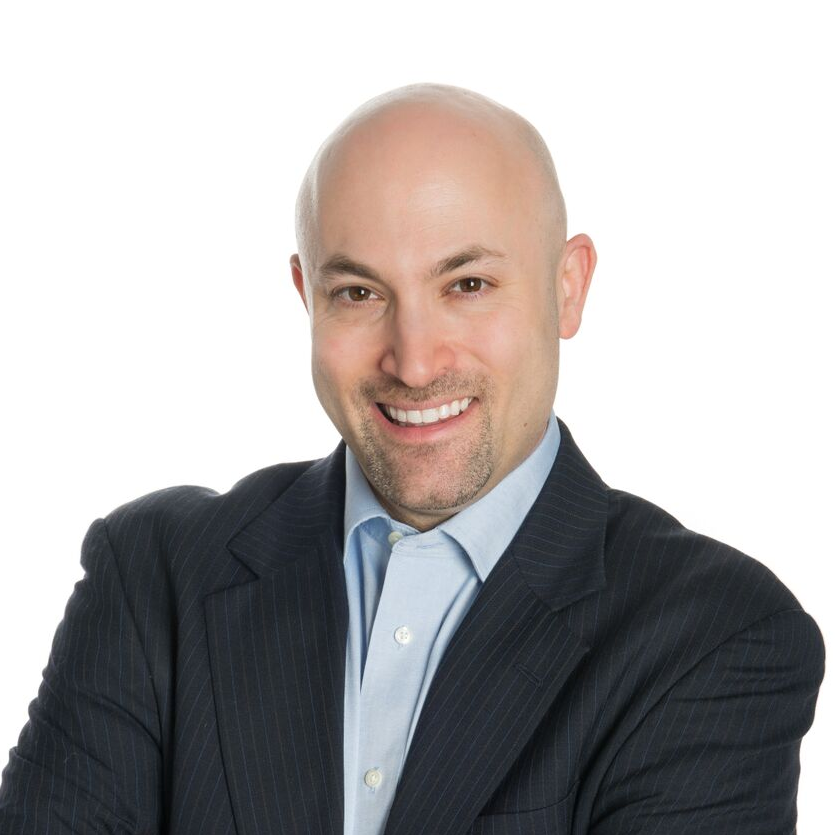 33. Offer Something of Value
Mike Schultz, President, RAIN Group
One of the top factors that influence if a buyer connects with a seller is if the provider offers to share something of value. There're also certain types of content that influences buyers to accept a meeting or connect with sellers. Our research revealed that 69 percent of buyers are influenced by primary research data relevant to their business. If you have new findings to share, mention it on the call.
---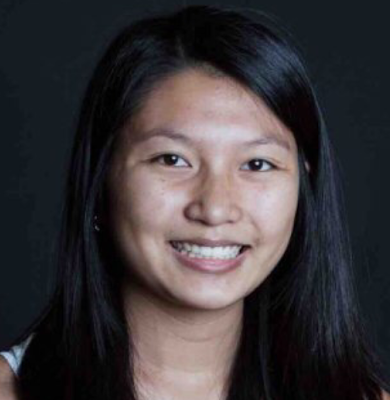 34. Use Your Prospect's Own Words
Diana Huynh, Senior Business Development Rep, Vidyard
Use your prospect's own words. After doing some research on a prospect from the mortgage industry, I created a custom video quoting their exact words from their LinkedIn back to them while adding relevant value. I was able to not only see my prospect watch that video but also share it across their organization. This resulted in a demo call the following week with the right people.
---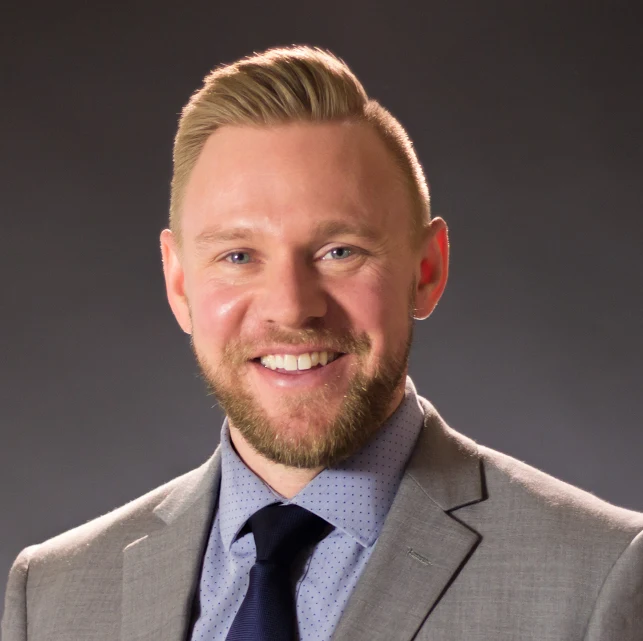 35. Be Sincere, Genuine & Authentic
Eric Sztanyo, Lead Real Estate Agent, WeBuyNKYHouses
People get spammed now more than ever and inundated with robocalls and cold calls. Set yourself out by being a genuine person. It's easy to get robotic because it's a numbers game. And truly, it is. But, never forget that the person on the other side of that phone is a person. Being sincere, genuine and authentic, as well as listening to people, has helped me convert more phone calls into appointments and houses under contract.
---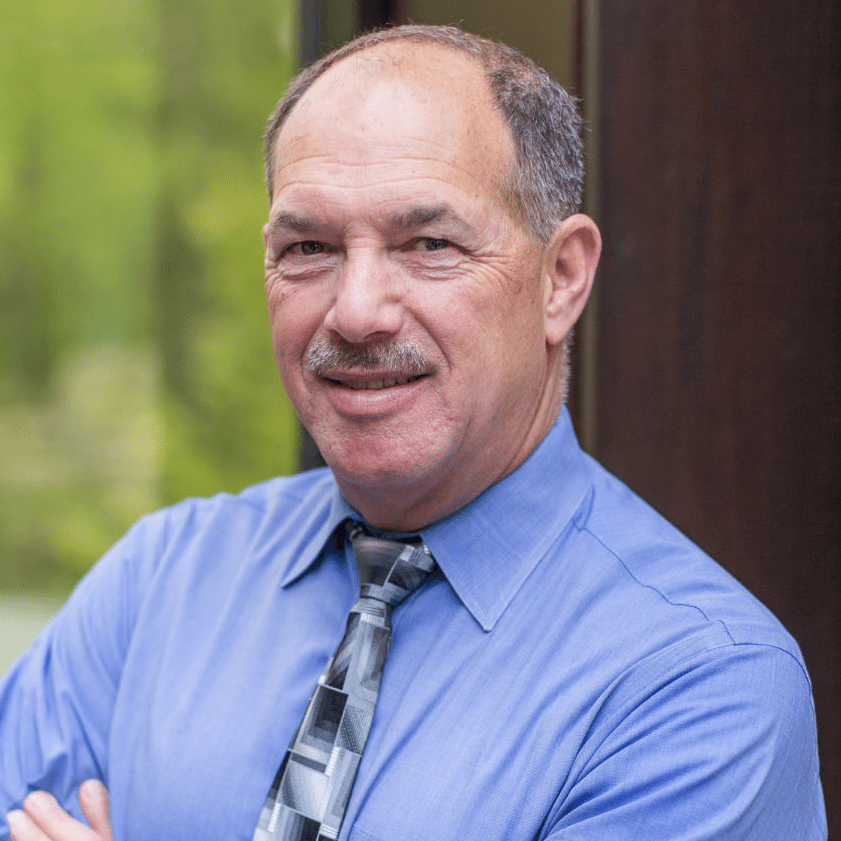 36. Be Persistent
Mike Scher, Co-founder & Chief Sales Architect, FRONTLINE Selling
Don't hang up after a voicemail. Studies show an average of 6.8 people are involved in business-to-business buying decisions. So, instead of simply leaving one voicemail for the prospect, hit "0" to get back to the admin and find out who else in the organization may be involved in the decision-making process. Contacting several key players utilizes the internal communication system of the organization to spread your message.
---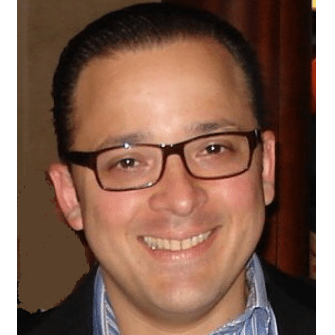 37. Track Metrics & Identify Areas to Improve
Eduardo Alarcon, Serial Entrepreneur & Founder, StartupsAgency
Track the call metrics (to find out how many calls it takes you to close a deal) and write down the highlights of the conversations. Repeat all over and improve your pitch and rebuttals. Research the companies or people you are targeting and stay up to date on industry news.
---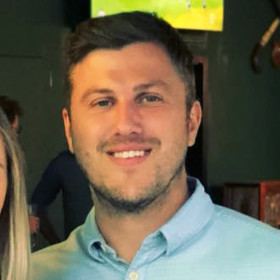 38. Have Your Next Lead Ready for Calling
Andy Syrett, Business Development, Your Parking Space
It is important that you have your leads ready so that you are not wasting any time researching between calls. As soon as you have called one lead, record the information in your CRM and dial the next.
---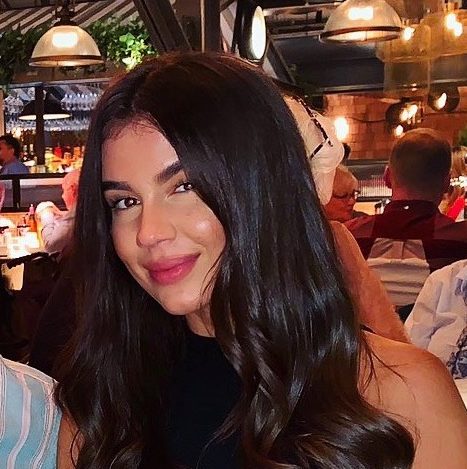 39. Record Your Calls
Emma Conway, Operations Executive, Very Connect Membership Software
To be consistently successful you must do two things. Firstly, research who you are calling before you do so and adopt a style of communication which reflects this individual and tailor your sales pitch specifically to how you can help them. Secondly, record your calls. Listening back to both your best and worst cold calls is a great way to pinpoint what strategies, tones of voice and "hooks" are effective and which ones are not.
---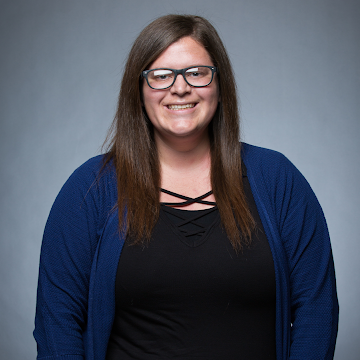 40. Embrace the Word 'No'
Samantha Busch, Business Development Lead, Epic Marketing
No is a word nobody wants to hear, especially from someone you have just met. What I have learned is that there is no such thing as a permanent no. A simple rejection can mean, maybe not right now, or maybe not this month but, it never means no forever. Understanding this and accepting what that first no means is critical in the cold calling industry.
---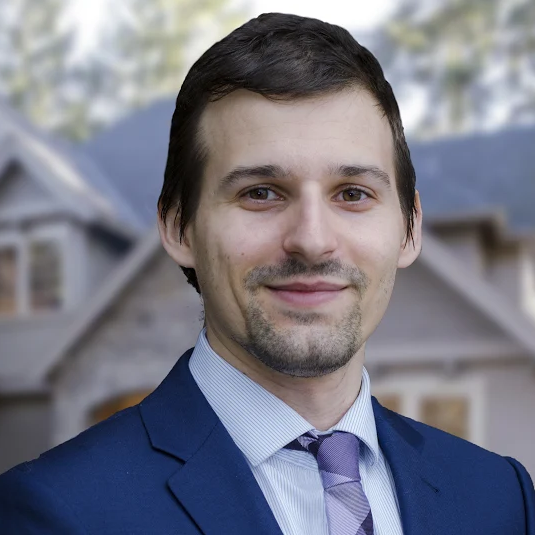 41. Always Schedule a Follow-up Call
Tim Bartkowiak, Real Estate Agent, The Hindle Team RE/MAX
Always schedule a follow-up call with people. If they say they're not interested now, offer to call them back in a few months or even a year to catch up and let them know how things are going. These individuals are the ones you want to nurture. They're open to conversation and, as you build a relationship over time and even if they don't require your services, they may know someone who does.
---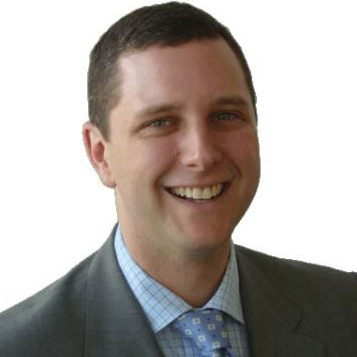 42. Use a Power Dialer
Jeff Howell, Director of Growth, AlayaCare
If you are making a lot of calls to yet-to-be qualified leads, you should be using a "power dialer." It is an outsourced solution in which a call center makes four calls for you at the same time to four separate people. They have a basic script, and then when you are connected with one of the calls, you hear a beep and are talking with that prospect. The other calls get dropped. In our experience, it has about a 500% increase in live conversations.
---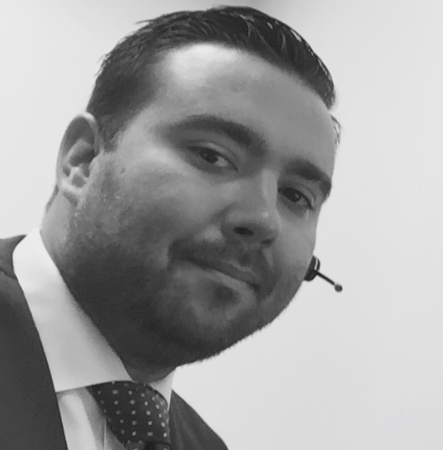 43. Call Prospects Before or After Hours
Matthew Meehan, CEO, Shield Advisory Group LLC
Try reaching out to the prospect before the business open or after business hours. Most business owners and C level executives tend to get to the office very early in the morning and leave late. This leaves an opportunity to get them on the phone before their day begins and not have to go through a gatekeeper. Side note: Use the company dial by name directly most times you can get the prospects direct extension.
---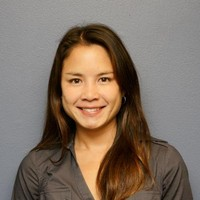 44. Make Calls at Strategic Times & Days
Sabrina Ocampo, Senior Account Executive, VirtualPBX
To increase call connection success rate, make cold calls on Wednesdays and Thursdays between the times of 4 p.m. to 5 p.m. or between 11 a.m. and noon. During these times, the prospect is likely hesitant to start a new task, right before lunch or right before the workday ends, which makes it an ideal time to take a phone call from you.
---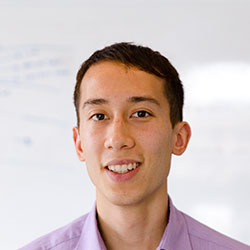 45. Use the Call to Verify Contact Information
Graham Shorr, Director of Growth, SquareFoot
I primarily use cold calling as a tactic to verify contact information before putting someone into an email drip. Many websites have bad contact information and giving a call to briefly pitch your company and warm the relationship before adding to an email marketing campaign has been a huge driver in down-funnel conversion growth for our team.
---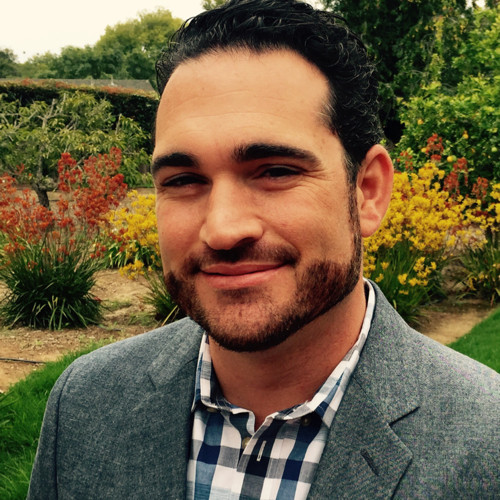 Bonus Tip ― Have Fun
Brian Dignan, Vice President of Sales, FastSpring
If you aren't having fun doing it, it's not worth doing. Put a smile on your face. If someone hangs up on you, it's their loss. Send them a nice email, and I bet they will take your call next round. This tip has boosted my own drive and persistence, resulting in more sales.
---
The Bottom Line
Cold calling is hard, but often necessary if you want to increase your pipeline and ultimately your business. There are quick and simple things you can do to like smiling while you're making your calls or things like taking a little more time and effort researching your prospects ahead of time, which can make a huge difference in your call's success. By using our list of cold calling tips combined with practice and feedback, your cold calling technique will only get better.