Digital marketing competitive analysis is research that compares your company's online presence to those of other companies with a similar audience; this provides you with ideas for business growth. To conduct your own analysis, identify top competitors, examine their online presence and marketing strategies, and compare these strategies with your own to develop improvement goals.
Analyzing your competitors' digital strategies often involves gathering lots of data and spending time trying to figure out what that data means. For small businesses that are resource-strapped, companies like Hibu can complete a competitive analysis for you, then offer guidance on how to apply its insights to boost sales starting—all for an affordable $250. Learn more about what Hibu can do for you.
Free Digital Marketing Competitive Analysis Template
There are many types of competitive analysis, including product, customer experience, and marketing analyses. Your digital marketing competitive analysis should be used in conjunction with these but focus primarily on revealing your competitors' strengths and weaknesses online. These will reveal opportunities for your own digital marketing improvements. As you complete the digital marketing analysis that follows, use the template below to track your findings.
How to Conduct Digital Marketing Competitive Analysis in 6 Steps
To complete a digital marketing competitive analysis, start by identifying who your competitors are, then dig into their marketing strategies. This involves analyzing their website content as well as examining their search engine optimization (SEO), digital advertising, and social media strategies. Doing so will help you discover the weaknesses you can exploit, the strengths you already have and should continue to develop, and your unique position in the industry.
Here are six steps to doing a digital marketing competitive analysis.
Identify Your Competitors
Competitors are companies within your industry that target the same consumer base. Gather a list of, at most, 10 top competitors. To do so, conduct a Google search of keywords that are central to your brand and products to uncover top-ranking competitors, and then use a domain competitor discovery tool like SEMrush or SpyFu to access a supplementary list of competitors. We recommend using a mixture of tools to confirm a final competitor list.
Here are four strategies to help you discover and verify who your competitors are.
Conduct a Google Search of Primary Product Keywords
Run a basic Google search of your company's product names. If you are a local business, also input your location to find competitors within your target area. Review the top-ranking results and make a note of the ones that appear to target a similar audience—based on their product offerings, location, mission statement, or a combination of all of these elements.
For example, if you own a bank in Tampa, Florida, then search "Tampa, Florida banks." Make a list of the companies that appear on the first page of Google search results. These are your biggest competitors who appear when people search for that keyword. Keep in mind, however, that other services or products will require separate searches with different keywords.
Use Free Domain Competitor Discovery Tools
A domain competitor tool is a search engine and analytics platform that allows you to search for a domain, then receive a report of its relative ranking within its industry according to search engines like Google. Using more than one tool allows you to verify the results each one is giving you.
To run your own domain competitor search, visit the website of a prominent domain search tool like SEMrush. Input the competitor domain in the top search bar, then click "Search." On the results page, find the section labeled "Main Organic Competitors" and make a note of the top businesses. You can then verify these findings in SpyFu, another free domain competitor search tool.
For example, if we input forbes.com into SEMrush, we find a list of the domain's competitors under the "Main Organic Competitor" section of the report, including well-known news titles like CNBC and Business Insider.
Use Paid Competitor Discovery Tools
While free products like SpyFu and SEMrush offer a small competitor list, paid tools like Ahrefs offer longer competitor lists, and more real-time data around competitor keywords. If you have the budget for an Ahrefs plan—or a $7-for-seven-day trial—sign up on their website. Its Site Explorer tool allows you to enter a domain, then click "Organic Search" and "Competing Domains" from the left-hand menu to get an expansive list of competitors.
Develop a List of Competitors
Now that you've created several lists of likely competitors, narrow down the results by comparing each of your individual competitor lists from the steps above to find the most-mentioned companies. We suggest adding seven to 10 competitors and their domains. If you have more overlapping companies, use the top seven to 10 ones based on the rankings in the free and paid tools you used above.
Analyze & Compare Competitor Content
Now that you know who your competitors are, the first place to begin assessing their strategies is at their digital home—their websites. Visit their website and look around. Make a list of the types of content they post and how often. Then, dig into reports around their top-performing content to understand what makes them winners. Finally, look at reader comments to understand how they can improve.
Review Content Types & Publishing Frequency
Survey the websites of the companies you chose in step one. Examine each to learn the types of content they use to attract customers, then make a list of content types in the template offered above.
Begin by looking at their blog and making a list of the types of articles they post. For example, they may offer how-tos, listicles, interviews, case studies, infographics, webinars with transcripts, or what-is/ultimate guide articles. Also, note their publishing frequency—once a month or twice a week, for example.
In addition, look at their product pages to list what type of content they offer. Examples of content here might be testimonial videos, webinars, case studies, checklists, ebooks, and templates. Note which of these are offered freely and which require visitors to sign up for a newsletter, a free trial, or other lead magnets.
Finally, sign up for their email newsletter if they offer one. On your competitive analysis template, take note of the frequency of their emails, how they're formatted, what calls-to-action (CTAs) are incorporated, what content is included, what offers are used to attract new customers like referral incentives, and what offers are used to nurture customers toward a purchase like free trials or coupons.
Use Tools to Analyze Top-performing Content
Tools like BuzzSumo allow you to enter a competitor's domain in their homepage search bar, then view an exportable list of their top-performing content based on engagement like social shares and the number of links earned. Download BuzzSumo—for free—and run your own reports of competitors from previous steps. This gives you a sense of the content your target audience likes.
Analyze Reader Comments to Find Room for Improvement
While it may be that not all your competitors allow comments on posts, you'll likely find that some do. Spend some time scrolling through comment sections to read what users think about competitor content. Particularly make a note of what questions readers still have after reading each article as customer questions offer great insights into gaps in your competitors' content.
Analyze Your Competitors' SEO & Local SEO
Now that you know the types of content your competitors' audiences appreciate, do additional analysis to determine the type of search-based and local content that helps competitors reach their target audiences. To do so, use SEO assessment tools to learn the keywords, linking, and local SEO strategies they use to gain visibility.
Conduct a Keyword Gap Analysis
A keyword gap analysis shows you what keywords your competitors are successfully targeting that your business is not. Some tools, like SEMrush, offer you a list of the top keywords that attract traffic to competitor websites and explicitly point out which ones you are not, thereby offering you new keywords to test.
To begin your keyword research, then type your domain into the SEMrush domain search bar. From there, click "Keyword Gap" from the left-hand menu. Then, in the four search bars along the top of the screen, type in the domains of up to four competitors in addition to your own domain. Click "Go."
Next, SEMrush asks you to use the drop-down filter to select your domain. Once selected, it will generate a report of the keywords your competitors use, how many times they appear on their sites, and how many times they appear on yours (if any). Create a list of the top keywords that appear much less often on your site compared to competitors' sites or aren't used on your website but are on those of competitors. These are the keywords you should test on your site.
Conduct a Backlink and Link Gap Analysis
Like a keyword gap analysis, a backlink and backlink gap analysis tells you what websites are linking to competitors, which of these websites are also linking to your website content, and which are not. The websites that are linking to competitors and/or to your website are called "referring domains." Because referring domains help your website to rank in Google, it is important to compete for these domains by reaching out to them to acquire links to your site.
Use SEMrush to search a competitor domain as you did in step 2, then scroll down to the "Referring domains" report. This is a list of websites that link to the domain for which you searched. Make a list of the top referring domains for each competitor.
Next, click the "Link Gap" from the left-hand menu, then input your top four competitor domains (from step 1) as well as yours. Finally, specify which domain is yours. SEMrush will generate a list of referring domains for each competitor, with added information like which domains link to multiple competitors, the number of links earned by each competitor, which competitors have lost backlinks, and how many backlinks your website has from referring domains.
On your template, list the referring domains that link to competitors more frequently than they do to your content. Specifically, note those that link to competitors and have never linked to your content. Finally, make a list of the referring domains that competitors have "lost," meaning that they once linked to your competitors but no longer do. This can indicate the referring domain needs fresh backlinks, which could translate into an opportunity for you.
Conduct a Business Listing Analysis
If you own a brick-and-mortar store that relies on local visitors for revenue, having a more prominent presence on local listing sites like Yelp, Facebook, or Google My Business can mean the difference between a mobile searcher buying from you and the same searcher buying from a competitor. If your competitors are listed, you should be too. Learn where competitors have business profiles using a free tool like Moz's "Search my Presence" tool.
Moz's tool allows you to search for any business using the business name, street name, and ZIP code. It then generates a report of online business listings that include a profile of that business. Make a list of competitors' business listing profiles, and then visit those profiles. Make a note of the type of content they share, including the pictures, testimonials, special offers, and the number and overall sentiment of customer reviews.
Conduct a Company & Product Review Analysis
Do a simple Google search using a primary keyword for your industry and the words "review sites." For example, when we searched "software review sites," we found multiple lists showing all the sites that allow software customers to leave reviews. Go down the list and search for your competitors on those sites.
Once you've found a competitor, note in your template which review site features them, how many reviews they have received, and what those reviews are. Most review sites rank companies with more and higher reviews first. So, to compete, this will give you an idea of what review sites your business should be listed on, how many reviews you need, and what rating you need.
Analyze Competitors' Social Media Presence
Social media is one of the main hubs where brands earn "word-of-mouth marketing"—perhaps the most powerful form of marketing. Dig into how competitors utilize this free brand-building by identifying their high-engagement social media content, the platforms where they receive the most engagement, the types of content they share and how often, what strategies work to garner engagement and which don't, and how they are positioned via social mentions.
Identify Competitors' Top Social Media Posts
We touched on how to use BuzzSumo to learn about competitors' top content. Now, dig into this data. When you type in a competitor's domain on BuzzSumo, you will receive a list of their top posts. To the right, you will see how much engagement each one received on Twitter, Facebook, Pinterest, and Reddit, plus the number of total engagements. Note the platforms their content is most shared on and what keywords recur in high-engagement content.
For example, below we see that "real estate" is a popular keyword on fitsmallbusiness.com, and our audiences love to share tip lists on Facebook. From this, a competitor might note that real estate and Facebook help to drive engagement and brand awareness for us. In turn, they can test this content to see if it drives similar engagement for them.
Manually Review Competitors' Profiles
Now that you have an idea of where your competitors receive the most engagement, dig into their social media profiles via a manual investigation. Take note of data like how many followers they have, how often and the type of content they regularly publish, what is featured in their profile images, the hashtags they use, what influencers they partner with to produce content if they enable reviews, and the number and general sentiment of reviews.
Don't stop at what works for them, however. Also, note what doesn't. Look for negative reviews and see if you can find any recurring themes. Additionally, take note of how the competitor responds to these. Write down the types of content that don't perform well on their profiles and the ones that do. Look at the comments to see if you can figure out why they did or didn't perform well. Write down your findings in your analysis template.
Monitor Brand Mentions on Social Media
Freemium tools like Mention allow you to set up a free account, then input your competitors to track what people say about them on social media channels like Facebook, Twitter, and Instagram. To use Mention, open a free account and, when prompted, search for a competitor by name. Mention will suggest several possible options. Select the right one, then add additional competitors to track by clicking the "Add" button to the right of the list.
Once you have chosen your competitors, you can begin tracking them. On the left-hand menu, you will see a list of all chosen competitors. Click on each competitor one at a time to see mentions. Take note of what content people are sharing, how people praise or complain about the company or its products, what content influencers are sharing, what user-generated content is shared, and what hashtags recur with brand mentions.
Analyze Competitors' Digital Advertising Strategies
There are many variables involved in competitors' digital advertising strategies. These include the types of ads they run, where they're published, the keywords and audiences they target, and their ad copy. To analyze competitors' ad strategies, search SEMrush for your competitor, then access their advertising report. Exploring your competitors' ad strategies helps you learn what works and doesn't work for them, which you can use in your goal-setting.
Learn Competitors' Top-performing Paid Keywords
Input a competitor domain in the SEMrush search bar, then click "Advertising Search Report" from the left-hand menu to access the top paid keywords your competitor targets. Note their keywords in your template, and the position number for each, indicating the position their ad earned in Google's paid search result. Also, note the keyword's cost-per-click and the amount of traffic it earned. Remember, higher-cost keywords often drive more traffic.
Conduct a Deep Analysis of Competitor Ads
Next, click the "Display Advertising" menu option from your SEMrush account's left-hand menu. This report is full of extremely useful information, including the genders, age, and interests of competitors' target audiences; what devices audiences use to access competitors' ads; where they publish their ads; samples of their top ads; and the ad formats your competitors' use the most (text, HTML, or image, for example).
Take note of the characteristics of their target markets and compare them against your own. Did you miss any potential target markets they are reaching? Also note how their top performing ads are formatted, what types of images they use (if any), and what their copy says. Are there any recurring formatting, image types, or copy strategies they fall back on time and again? If so, it may be because it is working for them and should be considered in your ad testing.
6. Identify Areas for Improvement & Set Goals
After learning competitors' strengths, you can highlight strategies to use in your own business. For example, the backlinks your competitors earned that you have tell you which websites you need to reach out to for backlinks. However, don't stop with strengths. You've also learned their weaknesses—like lost links, missing high-volume keywords, or ineffective content. If you can turn weaknesses like these into your strengths, you have a competitive edge.
As you review collected data, consider these possible areas for improvement and growth:
Keyword integration: Make a list of the keywords you should target more often in your content. In addition, list the places where competitors often use keywords in their content and make a goal to incorporate them similarly.
Backlink development: Look at your list of the referring domains your competitors have earned that you have not. Also, make a list of those referring domains competitors have earned significantly more links from than you have. Create a plan to earn more links from these sites.
Business listing development: Use the list you've developed of where your competitors have created business listing profiles, like Google My Business or Yelp. If you don't have a profile in these places, develop a plan for not just setting up your profile, but maintaining it with fresh, up-to-date content and customer reviews.
Customer review building and insights: Jot down what overall rating your competitors receive on each of their business listing sites. This should be your minimum target rating. Next, write the common pros and cons customers report about these companies and their products. Indicate which weaknesses you share and where you excel so you can highlight your strengths and work on your weaknesses going forward.
Social media development: Note which platforms competitors receive the highest engagement and their follower count on those platforms. If your business isn't represented on those platforms, develop a plan to market there. Further, note their posting frequency and content types. Based on this information, determine if you need to expand the types of posts you publish on social media and how often you publish them.
Advertising strategy testing: Write down the target audiences your competitors are reaching that you are not and develop a plan to reach those new audiences with ads. Also, based on what works for your competitors, determine whether or not you need to target new paid keywords, develop new ad types, or change how you write your ads.
How Does a Competitor Analysis Work and What Are its Benefits?
Competitive analysis helps companies define who their competitors are and learn their marketing weaknesses and strengths. This includes discovering their competitive position in the industry, exploring their target market's preferences, and discovering effective new ways of reaching target markets. Information collected from this analysis can then be used to develop a plan to lean on their strengths and exploit competitor weaknesses to compete for market share.
Here are five reasons why a marketing competitor analysis is important for businesses:
Define your competitors: The first step of a competitor analysis is to learn who your competitors are. In doing so, you can discover new competitors you didn't know existed and begin to explore what makes your most prominent competitors successful.
Discover your marketing strengths and weaknesses: Once you know who your competitors are, you can begin to delve into their marketing strategies to understand what works for them and what they can do better. In turn, you can apply what works for them to your own marketing strategies and compete for market share by exploiting their weaknesses.
Learn new ways of marketing: To stay ahead of competitors and meet customer expectations, a competitive analysis allows you to uncover new strategies your competitors are testing and refining. You can then begin testing them for yourself to see if they boost sales or should be ignored.
Explore target market preferences: As competitors employ marketing strategies you haven't tried, you can monitor their performance to learn what marketing strategies resonate with your target market and which should likely be avoided. This saves you the time and cost of implementing unsound strategies.
Define your unique position in the industry: Once you understand your competitors' strengths and weaknesses, you can pinpoint what you do better than they do and, therefore, what your competitive advantage is in the industry. Then, you can employ your best marketing strategies to differentiate yourself and compete for a loyal following of your own.
Top 4 Free Competitor Analysis Tools 2019
Competitor analysis tools allow you to generate data surrounding competitors' keyword, backlink, advertising, content, social media, and other strategies. In the list of four top competitor analysis tools for small businesses below, we chose to highlight free tools, given their accessibility to small businesses with small or no budgets.
SEMrush: Best Overall Free Competitor Analysis Tool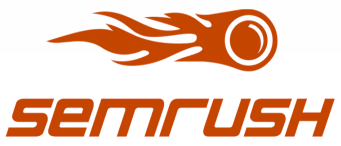 SEMrush is an all-in-one free tool for competitive analysis. You can use the tool to learn who your competitors are, then monitor up to four competitors at a time—including its backlink building, keyword usage, and digital advertising strategies over time, all from a free account.
Moz: Best for Local SEO

Moz's free SEO tools include their Check My Online Presence tool, which allows you to see how competitors' business listings appear across the web. Its Link Explorer tool allows to you discover link-building opportunities by analyzing competitors' link-building strategies. Finally, its Keyword Explorer tool reveals competitors' top-ranking keywords and how difficult it would be for you to target those same keywords.
BuzzSumo: Best for Website Content Analysis

BuzzSumo offers a free plan with which you can search five domains per day and receive a list of each domain's top-performing content on platforms like Facebook, Twitter, and Pinterest based on shares, likes, and backlinks. It also reveals on which platforms your competitors receive the most engagement for their top-performing content.
Mention: Best for Social Media Monitoring

Mention is a free social media brand mention monitoring tool. Under its free plan, you can monitor up to 250 brand mentions in real-time, including what content people are most sharing from competitor blogs, what hashtags are commonly used in conjunction with brand mentions, and which influencers most mention a specific brand.
Frequently Asked Questions (FAQs)
What is a competitive analysis?
A competitive analysis allows you to identify who your competitors are, then learn the strategies that help them excel and hold them back and, finally, compare them to your own strategies to learn what your competitive advantage and areas for improvement are. It serves to help businesses position themselves better in their industries to compete for market share and boost sales.
How do you do a competitive analysis?
There are several types of competitor analysis, including product, customer experience, digital marketing, and traditional marketing analysis. How you complete a competitive analysis depends on the type of analysis.
For a digital marketing competitor analysis, first determine your top competitors, then explore their marketing strategies, including their SEO, social media, and content strategies to learn their strengths, weaknesses, and industry positioning. Finally, compare competitor strategies to your own and create a plan to improve on weaknesses and build on your strengths.
How do you define your digital marketing competitors?
Many tools can help you identify competitors for free. SEMrush allows you to search for a domain to access a list of marketing competitors. BuzzSumo also helps you identify competitors by revealing the top-ranking content by industry keywords and who publishes it. Search the keywords your company targets to generate a list of the top content that competes for that keyword across social media.
Bottom Line: Digital Marketing Competitive Analysis
A digital marketing analysis involves identifying your competitors and learning about their digital content, social media, SEO, and advertising strategies. Then, you can use this information to determine areas where you can improve your own strategies or double down on strategies that are working.
It's important to note, however, that competitive analysis is a time-consuming and resource-intensive process. For many, it's best to outsource the process to experts like those at Hibu. Starting at $250, Hibu will analyze your business and your market to determine your strengths and weaknesses, then develop a custom plan for winning more market share. Learn more about what Hibu can do for you.