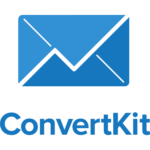 ConvertKit is a CRM, marketing platform, and email service provider which allows small business owners to automate marketing campaigns and analyze their customers' data. We compiled ConvertKit user reviews from around the web to determine what their customers think about the company. We also compared the most popular pricing options for small business owners.
Want to know the top email marketing software for small business? Read our ConvertKit alternatives guide.
Summary of User Reviews
We scoured hundreds of reviews and determined that ConvertKit has generally positive ratings. Here's what we found:
What ConvertKit does well:
Users who gave ConvertKit a positive review are fans of the system's features like the form designer, the tagging system, and the sequence automation. They also said that it easily integrates with a lot of different kinds of software necessary for sales and marketing — such as SamCart, ClickFunnels, SumoMe, Shopify, WooCommerce, and more — allowing them to create a seamless buying experience for their customers.
What ConvertKit does not do well:
There are only very few users who gave ConvertKit negative feedback, but of those few, they mentioned that ConvertKit does not provide a free trial, that the data it provides in its reports is limited, and that it falls short in the design department (its email editor does not have a visual composer, the landing page templates are few, and the form builder can only create simple forms).
Most Helpful Positive User Review
One user who gave ConvertKit a positive review on G2 Crowd said that while it doesn't have robust features like Infusionsoft and Ontraport, its functionalities are perfect for companies that are just getting started with email marketing. She said that it allows users to easily manage their lists, setup automations, and create simple landing pages.
Most Helpful Negative User Review
One user who gave ConvertKit a negative review on G2 Crowd said that the platform's form builder is bare bones because it can only build simple-looking forms. She also mentioned that ConvertKit does not have email templates.
ConvertKit User Reviews from Around the Web
Here are a few other resources for finding helpful ConvertKit customer reviews. We rated the review sites on a scale from poor to excellent based on how trustworthy and useful the reviews seemed.
User Review Website

Average Rating

Number of Reviews

Quality of Reviews

G2 Crowd

4.5 out of 5

20 Reviews

Excellent

Zapier

4.3 out of 5

Staff Review

Good

Merchant maverick

4 out of 5

Staff Review

Good

*Average Rating as of August 4, 2017
ConvertKit Pricing
ConvertKit has packages that are priced according to a user's number of subscribers. Prices range from $29 to $3,999 per month. For example, users with up to 1,000 subscribers will pay $29 monthly. Those who have up to 3,000 subscribers, will pay $49 monthly. Users with up to 5,000 subscribers will pay $79 monthly.
| Number of Subscribers | Monthly fee |
| --- | --- |
| Up to 1,000 | $29 |
| Up to 3,000 | $49 |
| Up to 5,000 | $79 |
| Up to 8,000 | $99 |
| Up to 10,000 | $119 |
| Up to 20,000 | $179 |
| Up to 55,000 | $379 |
| Up to 105,000 | $679 |
| Up to 205,000 | $1,279 |
| Up to 500,000 | $2,449 |
| Up to 900,000 | $3,999 |
All of these plans come with the same features and functionalities such as customizable opt-in forms, reporting, automations, sequences, list management, broadcast sending, and more. There are also no limits to the number of emails you can send with any of the plans.
You can visit their pricing page to get an instant calculation on how much the monthly cost will be for the size of your list.
Despite the fact that they don't offer free trials for their plans, they have a 30-day refund policy that you can take advantage of if you are not happy with their service. Take note though that they refuse refund requests for users who sent spam emails.
Is ConvertKit Right For Your Small Business?
ConvertKit is a good option for small business owners. It does not come with the bells and whistles that more advanced email service platforms provide, but it has the necessary features that will make email marketing easy and affordable for those who are just starting out. Its list management feature, that comes with a versatile tagging system, can help users with segmenting their lists and creating targeted campaigns. A word of caution though, it's email editor does not come with templates and designing is only possible if you have CSS or HTML knowledge.
Compare ConvertKit Competitors
Not sure if ConvertKit is the right email marketing software for you? Check out our email marketing software buyer's guide comparing the top providers.