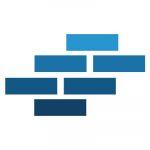 CoreVest Finance is a hard money lender and has been in business since 2014 and have funded nearly 20,000 properties with over $2.5 billion in loans. Their rates start at 5% and they'll lend up to 80% LTV. There are no reviews found online. Ready to learn more? Visit CoreVest.
Lender Information
CoreVest Finance Rates & Terms
Types of Properties
Single family homes
Condos
Townhouses
1-4 unit residences
Small multi-family assets
Loan Amount
$300,000 to $25 million
LTV
75% to 80%
ARV
No draws for rehab, only acquisition
Interest Rates
Start at 5%
Lender Fees
Start at 2 points
Loan Terms
12 to 24 months
Minimum Qualifications / Documentation
Credit score: at least 620
Borrower must be a business entity
At least 2 previous fix and flip experience
15% to 20% liquidity
Time to Funding
2 to 4 weeks
Other Financing Available
Rental Portfolio Loan
Single Asset Rental Loan
Bridge Loans
Fix and Flip Credit Line
Rental Aggregation Line
Single Asset Bridge Loan
*Exceptions may be granted. Lender information is updated often, however exact lender terms may have changed.
Top Hard Money Lenders 2019
States Currently Lending In
Nationwide