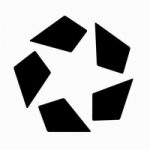 CoStar COMPS is a real estate comparative analysis software. It offers a full suite of realty information which includes property details, prices, and market comparison information. We compiled CoStar COMPS reviews from around the web and found that it has generally positive ratings. We also compared the most popular pricing options available.
Want to know the top real estate software for small business? Read our CoStar COMPS alternatives guide.
Summary of CoStar COMPS User Reviews
What CoStar COMPS does well:
According to the positive reviews online, CoStar COMPS frequently provides relevant and updated realty data. Some are pleased that they can see in-depth details of properties such as ceiling height, dock doors, etc.
What CoStar COMPS does not do well:
According to the negative reviews online, some of the information on CoStar COMPS is inaccurate. Others complained that they have to double check the information before they can use it.
Most Helpful Positive User Review:
According to a user who gave CoStar COMPS positive feedback on G2 Crowd, the software provides relevant market data that is often updated. He says that it is a great starting point for brokers looking to find active market and cap rates.
Most Helpful Negative User Review:
According to a user who gave CoStar COMPS negative feedback on G2 Crowd, he feels that the software is not the best source of information to provide to prospective clients or brokers. He says that he needs to double check the information provided before using it.
CoStar COMPS Pricing
CoStar COMPS does not publish their prices on their website, but other software similar to it has pricing options that range from $34.95 a month to $499.95 per year. Cost depends on the number of users, duration, and features included.
CoStar COMPS Features
Check out the list below of some of CoStar COMPS's features.
Full Market Inventory
Detailed Search
Photos, Aerials, Maps, Floor Plans, Etc.
Analytics and Reporting
Historical Details
Surveys
Competitive Analysis Tracking
Comparative Analysis of Market Prices
Market Activity Monitoring
Target Prospective Lessees
Lease Details
Useful CoStar COMPS Resources
Best Real Estate CRM 2017: Contactually vs Top Producer vs REthink CRM – In need of a real estate CRM software that matches your business' specific needs? Read our guide to find the right fit for you.
The Best Real Estate Software: Our Picks for 2018 – Are you looking for the most suitable real estate software for you and your team? Do you need one as an individual realtor? Read our guide for our best picks for 2018.
Real Estate Marketing & Sales Strategy From the Pros – Learn everything you need to know about real estate using our in-depth resources, guides, and articles here.
CoStar COMPS FAQ
How do we change the number of users in our CoStar COMPS account?
You may contact support@costar.com to add, remove, and change users in the account.
Can I use CoStar COMPS outside of my office?
Yes. You can use the Digipass, a key token, that gives a user access to their accounts outside of their home or office.
CoStar COMPS Overview Video
This video provides an overview on how CoStar COMPS can help brokers find the best properties in the market.
Top CoStar COMPS Alternatives
Not sure if CoStar COMPS is the right fit for you? Read our reviews of all top real estate software for comparison.