Some say all publicity is good publicity. Many big corporations beg to differ, however.
During the last 10 years, once-beloved companies like Uber and Facebook have landed bruising headlines as their greed, negligence, and questionable morality came into public view. These public relations (PR) nightmares not only resulted in mountains of legal fees and tarnished company reputations, but they also led to drastically reduced customer bases and, in many cases, corporate leadership changes.
Indeed, the damages and legal costs connected to corporate malfeasance continue to grow. Bank of America saw an increase of almost 300% in legal fees between 2013 and 2014, reaching an astonishing $6 billion before then-CEO Ken Lewis resigned. Similarly, embattled Johnson & Johnson saw a 200% increase in legal fees between 2018 and 2019 thanks to its cancer-causing baby powder.
This sparked the question: What were the costliest PR fiascos of the last decade?
To rank the top 10 costliest PR fiascos of the last decade, we used three primary criteria:
The PR crisis had to be covered by at least three national news outlets.
The legal damages and settlements totaled at least $1 billion.
The corporate leadership at each embattled company must have shifted, changed, or been directly impacted as a result of the crisis.
Here are the 10 most costly PR fiascos of the last decade:
1. 2010 BP Gulf of Mexico Oil Spill ― $65 Billion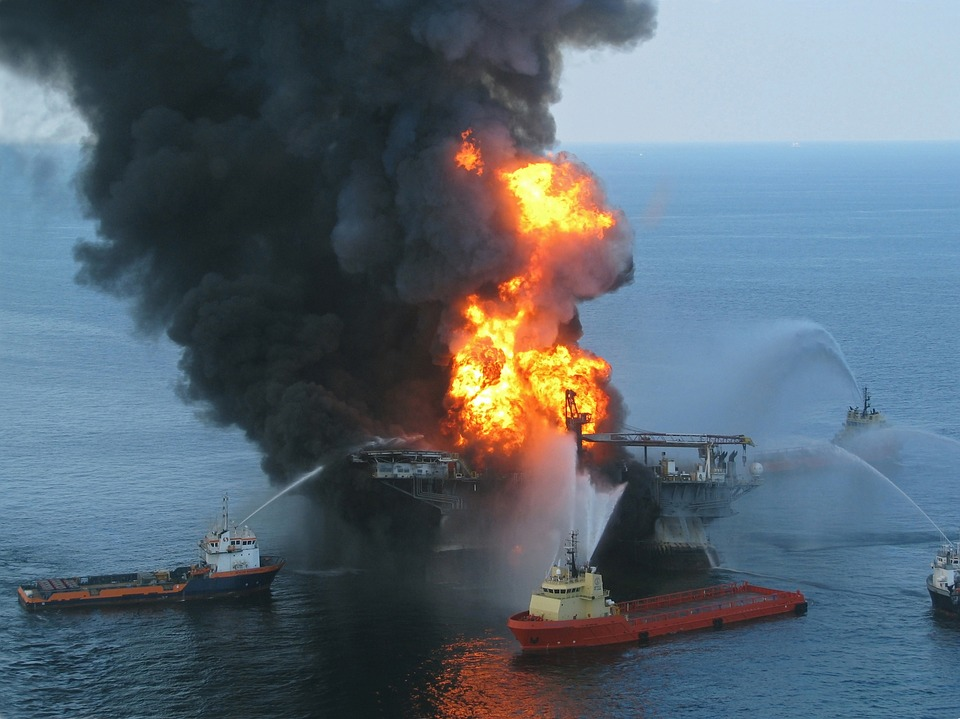 The infamous BP oil spill wasn't a minor PR fiasco with a high price tag. Spilling more than 200 gallons of oil and pumping 225,000 tons of methane into the Gulf of Mexico for nearly three months also meant constant media criticism from countries across the world. According to Biological Diversity, more than 100,000 marine animals and 11 people died because of its negligence.
Not surprisingly, the oil spill — chronicled as the world's largest — precipitated the largest ever fine imposed by the United States Department of Justice, in the amount of $20 billion. Since this settlement, however, BP has continued paying for its negligence. Transocean, which manages payouts following the spill, has required BP to continue paying for the incident, totaling $65 billion as of 2018, according to The Guardian.
After BP lost $17.2 billion in market value in the quarter following the spill, CNN reported that the oil giant was replacing CEO Tony Hayward with board member Bob Dudley. This was the capstone to a months' long ordeal that consumed the media. In fact, Hollywood produced a $156 million movie about the oil spill called "Deepwater Horizon," chronicling the seemingly never-ending nightmare.
2. 2007 Mattel Toys Lead Paint Scandal ― $30 Billion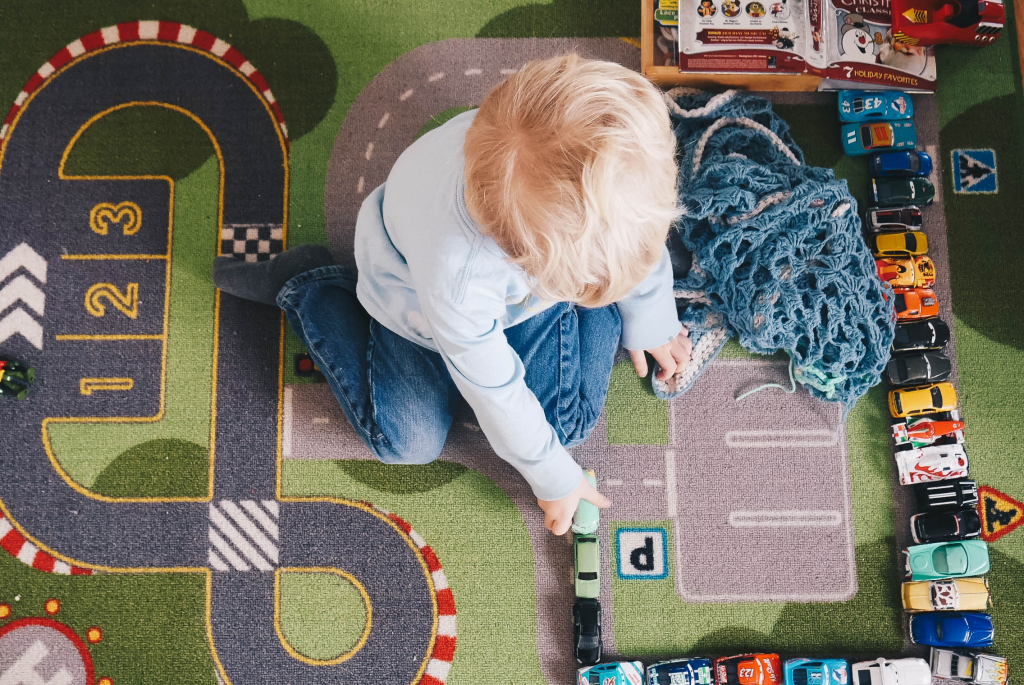 It's no surprise that toy manufacturers are all fun and games. However, what might be a surprise is their un-fun practice of making toys with lethal materials. Lead paint was outlawed in the U.S. in 1978, and yet toy manufacturing mogul Mattel Toys still used lead in toy manufacturing in the mid-2000s. The U.S. Securities and Exchange Commission finally lowered the hammer, however, slapping Mattel with a $30 million fine in 2007, according to Time magazine.
The nearly 9 million toys that were manufactured with excessive levels of lead paint have been recalled, but 30% had already made it onto retailer's shelves and into homes. Within 52 weeks of the scandal becoming public, Mattel's shares dropped more than 40% from $29.71 to $17.54.
What's more, during the scandal, Mattel placed blame on its manufacturers in China for the catastrophe, leading to the suicide of the manufacturer's owner and general public wariness of Chinese manufacturers. This had such a dramatic impact on China's manufacturers that Mattel's Vice President of Worldwide Operations Thomas Debrowski met with Li Changjiang, the Chinese product safety chief, to apologize for the bad press China endured due to the Mattel lead paint scandal.
3. 2008 Bank of America Securities Scandal ― $16.65 Billion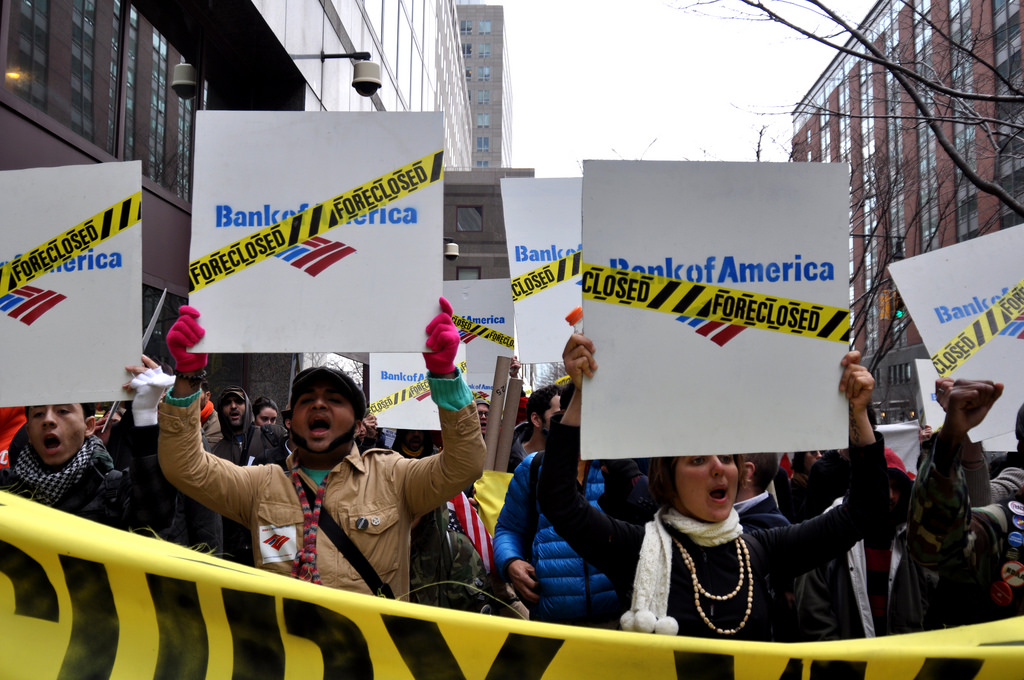 When Bank of America wanted a way to sell more securities, it did what seemingly any bank would do at the time — convince investors that its securities were more secure than they were. What harm would it do?
A lot, it turns out. When the market crashed in 2008, the bank's scheme was revealed to the U.S. government. This led to the then-largest settlement in U.S. history between a corporation and the federal government — a sum of $16.65 billion, according to Business Insider. Of the total settlement, $5 billion was a penalty levied by the Financial Institutions Reform, Recovery and Enforcement Act (FIRREA) and another $7 billion was used to compensate those victimized by the scandal and pay legal fees, according to Forbes.
The impact didn't stop with the settlement. Bank of America's deceptive lending practices also led to an 80% drop in stock prices, as well as financial instability, made clear by the need for $45 billion in cash injections and $98 billion in backstop guarantees. What's more, in 2009, The Wall Street Journal reported that Bank of America's CEO Ken Lewis resigned from his post after coming under a great deal of fire, leaving the company in the midst of the crisis.
4. 2015 Volkswagen Emissions Scandal ― $14.7 Billion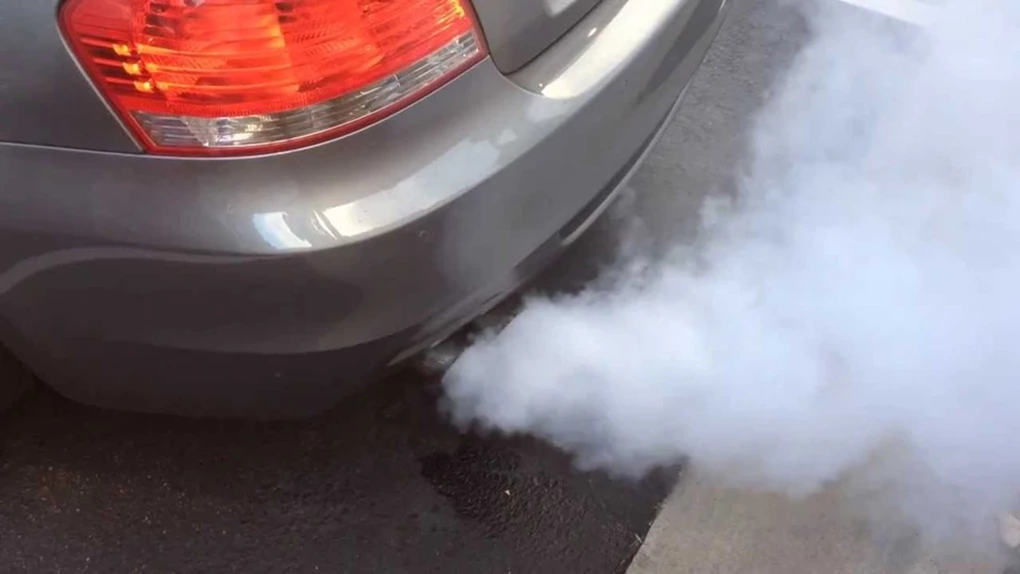 The happy images of Volkswagen's vintage vans and fun-loving VW bugs have been replaced by two words: emissions scandal. For years, it turns out, Volkswagen had been programming its diesel cars to pass U.S. emissions tests. When the U.S. government uncovered the ruse, it lowered the proverbial ax, cutting down the German automaker with $14.7 billion in fines.
However, that wasn't the only cost to once-beloved Volkswagen. VW's reputation was severely tarnished, and it had to clean up the mess, processing thousands of vehicle buybacks in addition to compensating millions of diesel car owners who were affected by the scandal. On top of that, VW's U.S. regulatory compliance official was arrested by the FBI on conspiracy, and five more were later indicted, according to Cars.com.
Just six months after the scandal went public, VW's President and CEO, Michael Horn, announced he was leaving the company by mutual agreement "to pursue other opportunities effective immediately," according to Fortune. Hinrich Woebcken stepped in to replace Horn, who faced yet another round of fees. This time, the total reached more than $2 billion — almost $1 billion of which was to cover the infractions of sister company Audi, which also reported illegal emissions in its diesel vehicles, according to Bloomberg.
5. 2017 Uber Sexual Harassment Scandal ― Estimated $10 Billion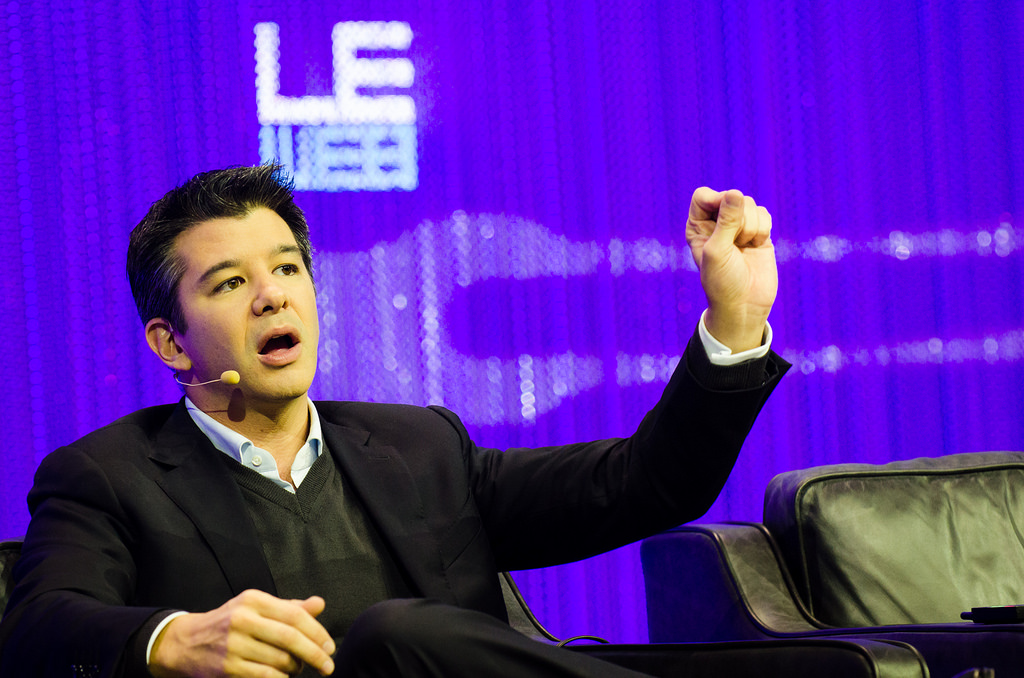 Most companies would have been horrified if female customers started reporting sexual assault and harassment perpetrated by its employees. Not Uber, though. Instead, Founder and CEO Travis Kalanick publicly joked about offering "Boob-er" as a female-only rideshare app, in addition to other indecencies. With increasing bad press, Uber's value dropped an estimated $10 billion in 2017 — from $60 billion to $50 billion — according to CNBC.
While Uber has joked openly about sexual harassment claims and general views towards women, it keeps its finances under lock and key, making it hard to see how badly the sex fiasco has affected the ride-sharing giant. However, as customers boycott Uber, its main competitor, Lyft, is thriving; the "pink taxi" saw a 41% increase in rides between 2017 and 2018, according to USA Today.
Fortunately, Kalanick stepped down as CEO in 2017 and Uber has been working to improve its damaged reputation ever since. The company isn't out of the hot seat yet, however, as riders and employees alike are still coming forward with harassment claims.
6. 2017 Deutsche Bank Money Laundering and Toxic Bond Scandals ― $7.8 Billion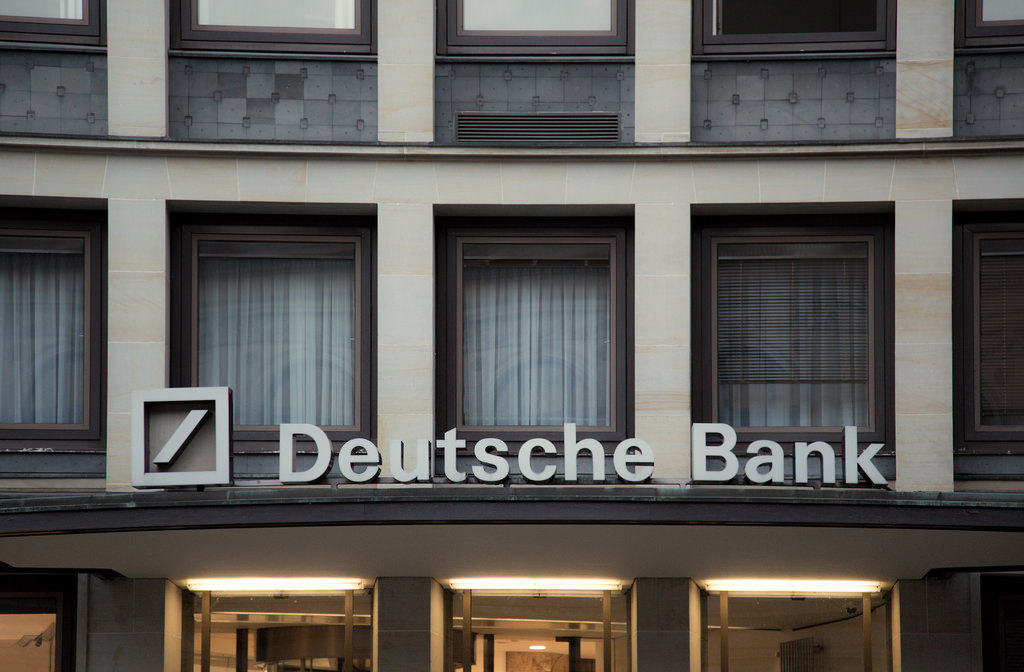 Another bank landing bad press and a steep fine? What a surprise, we know. Unlike the majority of banks pulling one over investors and consumers, however, Deutsche Bank took the financial industry to a new level of risqué business with its Russia-backed money-laundering scheme. In 2017, the scandal was discovered, resulting in fines nearing $600 million, according to The New Yorker.
That wasn't all, though. The Russian money-laundering scandal piled $630 million in fines onto previous damages — notably, the $7.2 billion levied by the U.S. Department of Justice for Deutsche Bank's miss-selling of bonds in 2008, as reported by The Guardian. The ever-present wave of bad press caused the bank's stock to drop to a near all-time low in 2018, according to The WSJ.
Due to the constant bad press and dropping profits, Co-Chief Executive Anshu Jain announced his resignation. Unlike many top-level executives who leave a fire instead of helping to put it out, Jain did not walk away with a large severance. Instead, he was to work as a company advisor for six months following his resignation without pay, according to NDTV.
7. 2016 Samsung Exploding Battery Scandal ― $5.3 Billion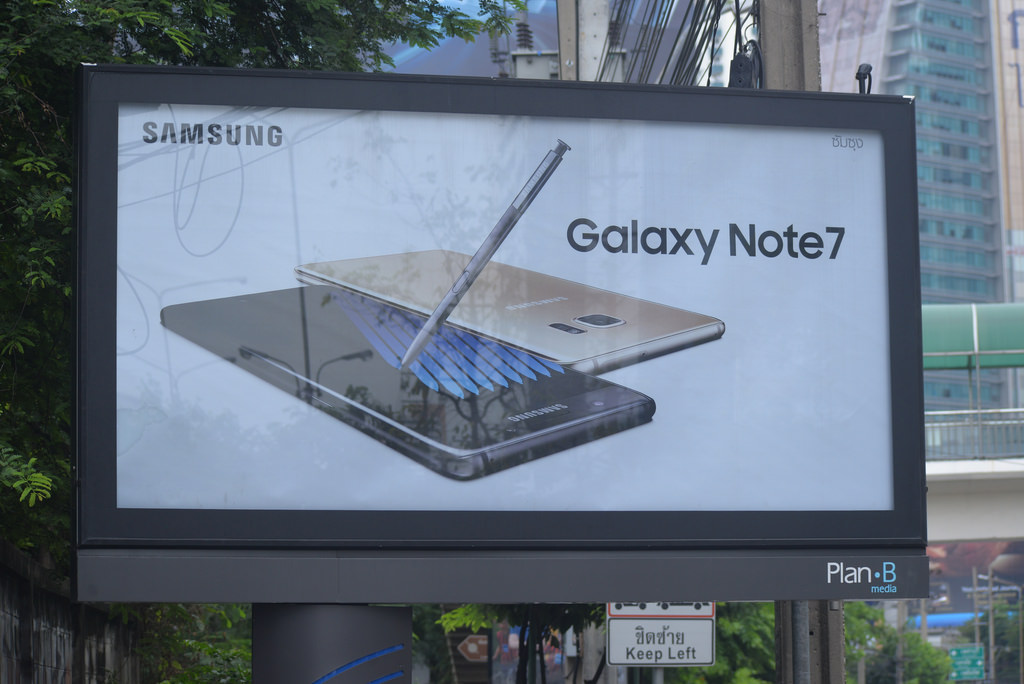 The very millennial term "blowing up" a phone took on new meaning after Samsung's exploding cell phone battery fiasco in 2016. The Galaxy Note 7, created to compete with the ultrapopular iPhone, was the first to sizzle from bad batteries; users even reported the phone catching fire in their hands. As a result, the manufacturer recalled more than 2 million of the dangerously defective devices at a cost of almost $5.3 billion, according to Forbes.
After months of recalling the faulty phones and a four-month-long investigation, Samsung was left finding a way to rebuild its reputation in the competitive phone market. Beaten stock prices didn't help; shares dropped 8% after the news was released about the exploding devices, causing a $17 billion decrease in the company's market value, according to CNN.
Samsung's CEO and Vice Chairman, Oh-Hyun Kwon, came under fire during the "unprecedented crisis," leading to his decision to step down from his position. According to the Consumerist, the embattled CEO left his post believing "that the time had come for the company to start anew, with a new spirit and young leadership to better respond to challenges arising from the rapidly changing IT industry."
8. 2010 Toyota Lethal Gas Pedal Crisis ― $1.6 Billion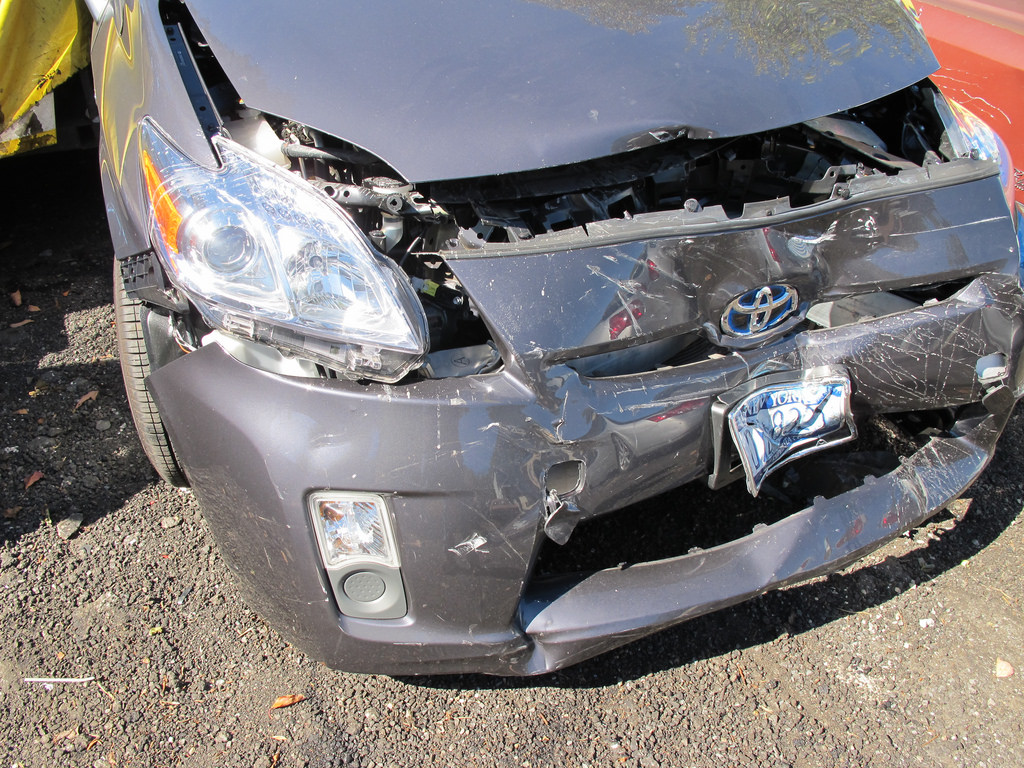 We all like to speed sometimes, but some Toyota drivers found they had no choice in the matter; in 2010, several Toyota models experienced accelerator pedals that stuck, causing accidents and panic. With horrifying stories cropping up all over, Toyota was eventually forced to come clean. This led to the recall of an astonishing 7.5 million automobiles, costing the company and its retailers an estimated $54 million per day in lost sales in January of 2010, according to Motor Trend.
However, there was more than just a financial cost to the crisis; the accelerator pedal issue caused the deaths of 89 people and the injury of 57 more. Toyota paid a settlement of $1.2 billion to the U.S. government after a four-year criminal investigation, as well as a $16.4 million fine for its slow response time with the recall, according to Reuters. Toyota's stock price also took a hit, dropping 20% in the month following the crisis, according to the Kellogg School of Management.
Given the lethal ramifications of Toyota's negligence, the company got off quite easy. In a report by ABC News, FBI Assistant Director George Venizelos said that "not only did Toyota fail to recall cars with problem parts, but they continued to manufacture new cars with the same parts they already knew were deadly." At nearly any other company, the CEO would have lost his or her job, but not at the unremorseful Toyota. Still, leadership is shaky with tremors of the scandal still rippling through the company.
9. 2018 Facebook Data Breach ― Estimated $1.6 Billion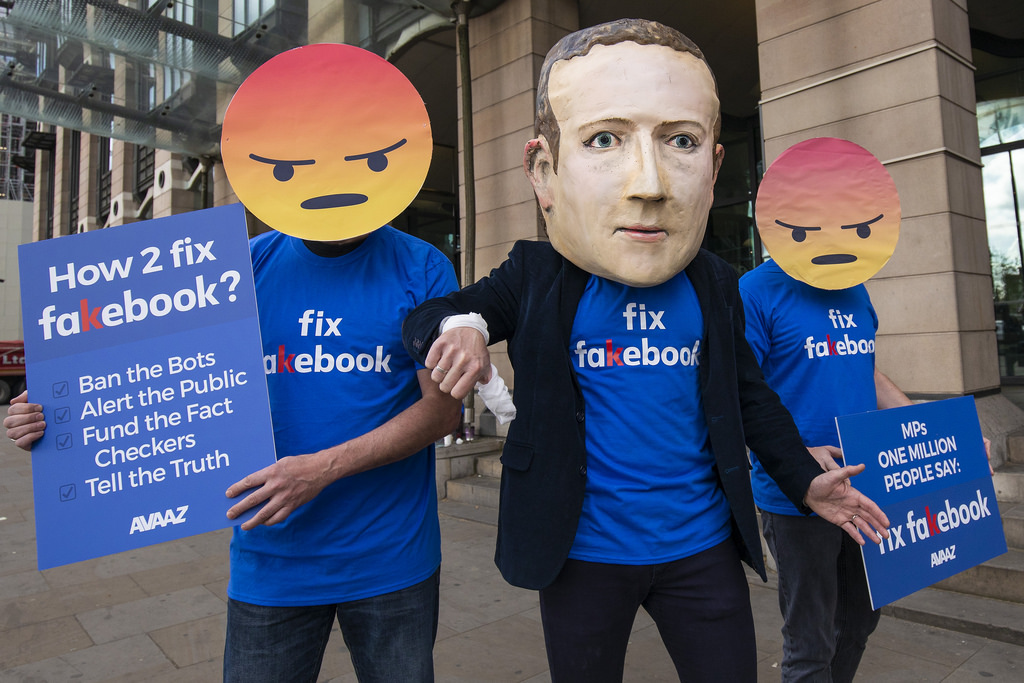 It's difficult to fathom why the world's largest social media platform — with earnings in the billions — would be desperate enough to sell users' data illegally. In 2018, however, a third-party personality quiz was distributed on Facebook that collected personal information from 87 million users, which was then sold to British political consulting firm Cambridge Analytica, according to CNBC.
This isn't Facebook's first data breach, but it is one its most expensive. Legal fees following the breach discovery clocked in at around $1.63 billion. In addition to legal fees, Facebook saw a large drop in their share price, down 7.25% in just one day following the news and down 24% for the year. These drops are evidence investors were worried about the future of Facebook and its ongoing legal battles due to breaches, according to VentureBeat.
With Facebook drowning in bad press, the company's Chief Security Officer, Alex Stamos, announced his decision to leave Facebook in 2018, according to The New York Times. More recently, Recode caught Mark Zuckerberg claiming that he should be the one to take the blame for the breach. It's clear, however, that he has no plans to walk away from Facebook.
10. 2017 United Airlines Passenger Abuse ― $1.4 Billion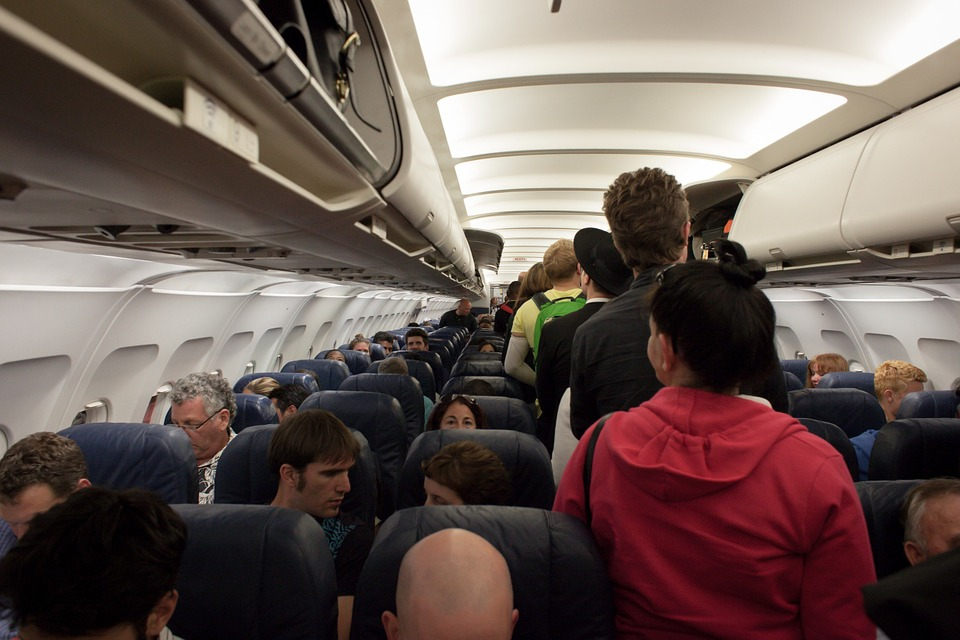 The airline industry is always seeking to beat out the competition. However, in 2017, United beat its own passenger instead. The incident sparked countless headlines and dropped United's value by more than $1 billion in one day. The $1.4 billion drop in market cap isn't the only cost United incurred from the event. The abused passenger is said to have received a settlement of $140 million for injuries that included a concussion, a broken nose, and broken teeth.
Beyond the incident itself, United continued to play the bully with insensitive responses to the press on the subject. It took many tries before CEO Oscar Muñoz let loose with an apology for having to "re-accommodate" the abused passenger, according to INC. Since his initial response and a drop in stock, Muñoz has changed his tune, although the public has had a hard time believing the once cold-hearted CEO is suddenly empathetic.
Muñoz also never apologized for the behavior of his staff on the flight and has stated that no one at United will be fired for the incident. Following the event, however, United released a filing that removes Munoz's potential for future appointment as chairman of the board. With fierce competition, United will likely continue to pay for its complete disregard for passengers as people opt for other airlines.
Bottom Line
PR fiascos often make headlines for only a brief period of time, although they continue to impact companies well after their names drop from front-page news. While it seems some companies never learn, increasing costs will eventually make them think twice before putting their reputation and profits on the line for short-term, morally questionable gains.