Technological advances have changed the landscape of business branding, but this doesn't mean that traditional strategies have become obsolete. Lyfe Marketing emphasized that by 2020, the key brand differentiator for businesses will be the customer experience, and business owners will do well by combining traditional and digital branding strategies in order to stand out.
Here are 30 creative branding ideas from the pros to propel your business forward.
---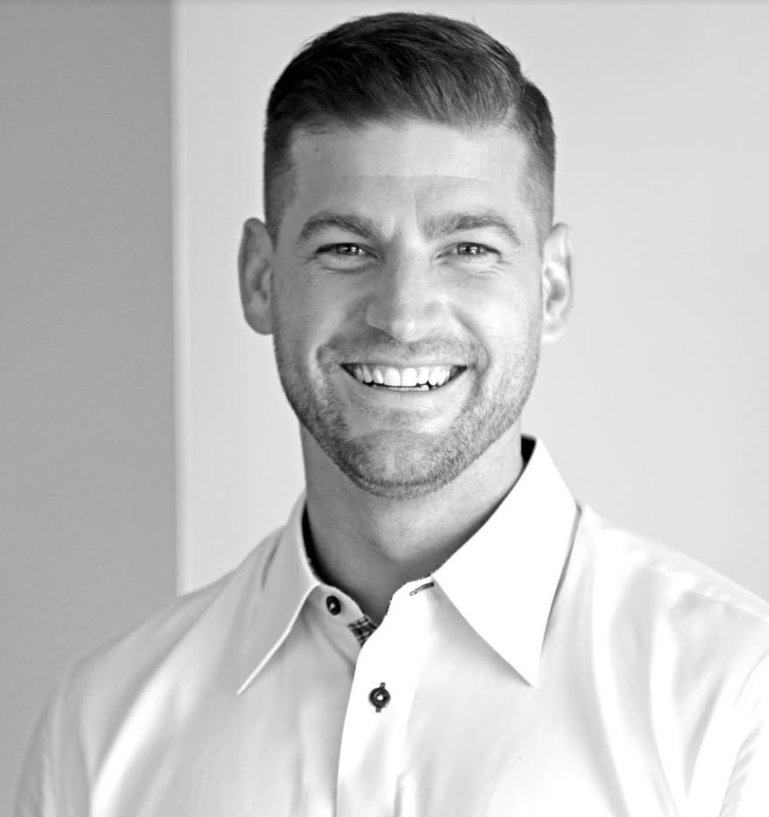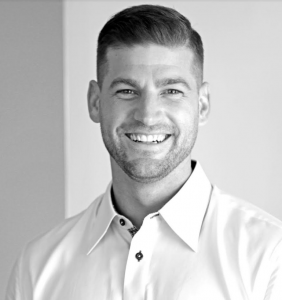 1. Get Creative with Your Direct Email Campaign
Shawn Byrne, Founder and CEO, My Biz Niche
When it comes to enticing your prospective audience through your direct mail campaigns, don't be afraid to get creative! Especially when you have so many cool digital products at your disposal! You can use these products to express a variety of incentive and necessity levels to best fit your message. Here are two examples:
Incentive: Send an empty iPad box to everyone on your mailing list with a note saying something to the effect of: "We thought this was best way to TOUCH base with you and your *insert specific prospect need(s) here*. Schedule your meeting, see how we can *insert your service(s) here* for you/your business and we will give you the iPad that was in this box."
Necessity: Mail a drone to prospects on your mailing list without the remote, with a note saying something to the effect of: "This drone looks cool, but without the remote, it can't reach its full potential. Schedule a meeting with us, see how we can provide the missing piece to help your business TAKE FLIGHT, and we will give you the remote to this drone."
---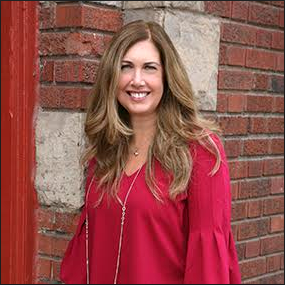 2. Establish an Authentic Purpose for Your Brand
Lorraine Schuchart, APR, Founder and CEO, Prosper for Purpose
Build authentic purpose into your brand and tell the world what you stand for. Purpose is about creating long-term value for the greater good. It extends beyond corporate social responsibility, which is often used to help companies look good rather than do good. Every brand exists to solve a problem. By understanding and communicating the long-term social or environmental impact your brand contributes to, you can stand out. And studies show purpose-driven companies are more financially successful.
---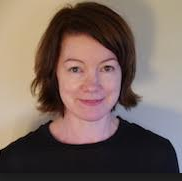 3. Make Your Content Interactive
Donna Richardson, Founder, BusinessBlogs
Interactive Content Marketing (ICM) takes your digital brand to the next level in engagement. Switching from a passive to an interactive content model significantly improves the likeliness of brand trust, intent to purchase and a longer-term relationship. Therefore, along with your usual digital marketing strategies, enhance your content by including ICM types like quizzes, contests, and games. The majority of users want content that's tailored to their interests too, so marketers can use polls in content like blog articles to work out what their next post should be on. Finally, remember to alert all followers on social media and via email every time you post.
---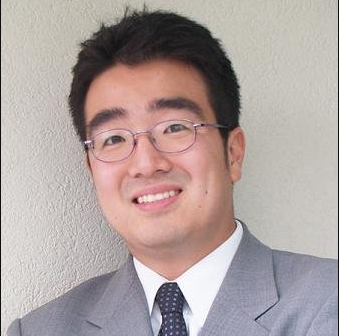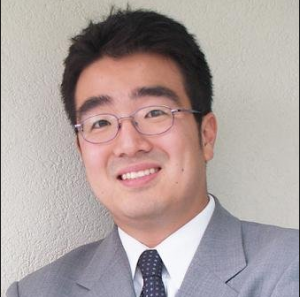 4. Push Hard to Differentiate Your Brand
Tatsuya Nakagawa, Co-Founder, Castagra Roofing
Avoid looking and sounding like your competition. The digital age makes it easy to create and share, but the challenge will always be cutting through the clutter and getting noticed. This is especially true for startups, so don't be afraid to be bold and go to the market with a lot of passion. If you fail, regroup and try again using a different message or channel. Eventually your brand will find its voice.
---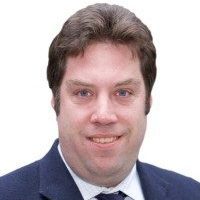 5. Hire an Expert to Market Your Business on Social Media
Make your marketing budget go even further with some help from the pros at Hibu. They are one of a select few officially-badged Facebook Marketing Partners in the U.S. who also specialize in supporting small businesses. Hibu offers social campaign creation, management, and monitoring, and they'll even run social advertising campaigns for you. As a full-service digital solutions provider, they also offer website design, search engine marketing and optimization, display advertising, digital listings management, and other services that will boost your online presence. Click here to get in touch with a representative today.
---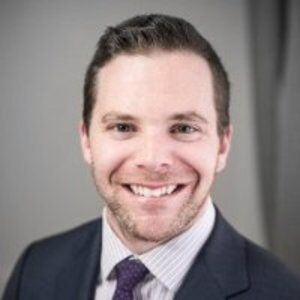 6. Ensure Consistency in Your Branding Activities
Thaddeus Andres, Founder, MARQETED
From my experience, I have found that consistency is critical across all branding activities for both digital and traditional mediums. Digital set the new standard and raised the bar for marketing and branding, and challenged marketers to elevate themselves to a new level. A company's marketing and branding through print, video, direct mail, presentations, etc., should be consistent in style, color, tone and voice with your digital presence. The digital world lends so much flexibility and creativity for developing a brand, and I use it as an inspiration point for a brand's representation in print and in the real-world. Consider your hard assets such as print, video and in-person marketing tools as an extension of your digital brand. Use layers, colors, shadows and movement in a strategic way that captures the essence of your digital brand.
---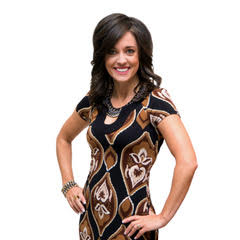 7. Remember that Branding is Your Customer Promise
Angel Tuccy, Media Exposure Specialist, Vedette Global, LLC
Branding myself (or any business) is all about delivering on your customer promise. What do they think of you and say about you when you're not around? It's far more than a logo, fonts, and colors. It's delivering everything from imaging to customer service. Online, your brand must be consistent across all media platforms. Once someone sees you in one place, when they see you again, it should be familiar. Familiarity builds trust. Consistent branding is the key to unlocking consumer trust and credibility.
---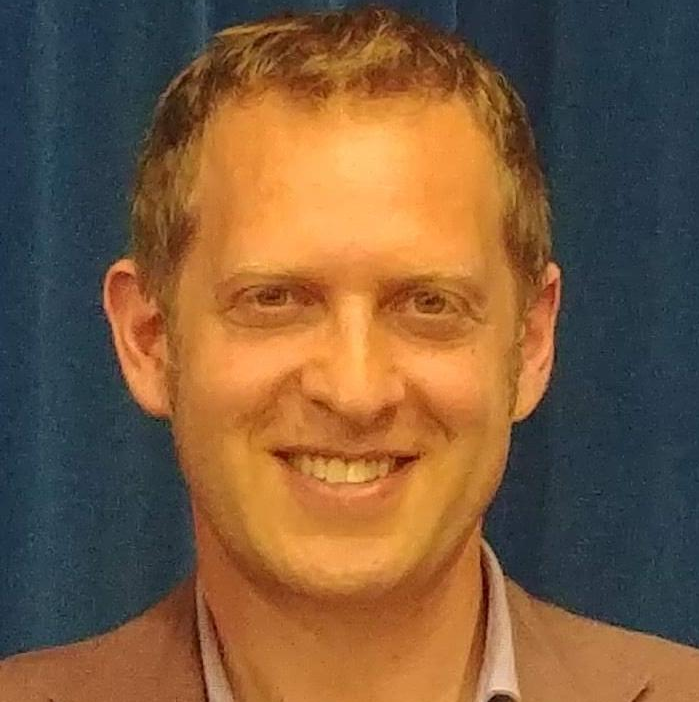 8. Design a Unique Business Card to Reflect Your Brand
Daniel Feuer, CEO, pranga & co
Business cards are still a necessity in today's digital world and usually neglected as part of a branding strategy. My company makes interchangeable cufflinks and I wanted a business card that was informational, practical and would work for us long after being handed out. So we created a business card that contained a pair of emergency cufflinks. Made from sustainable growth wood (part of our corporate DNA), these laser-cut cards had six pieces that could be pushed out, assembled together and used as pair of cufflinks. We always get a positive reaction when handing them out and fantastic feedback. We are even selling them on our website, but also give them away free to customers. These business cards are a perfect combination of our brand, business and CSR.
---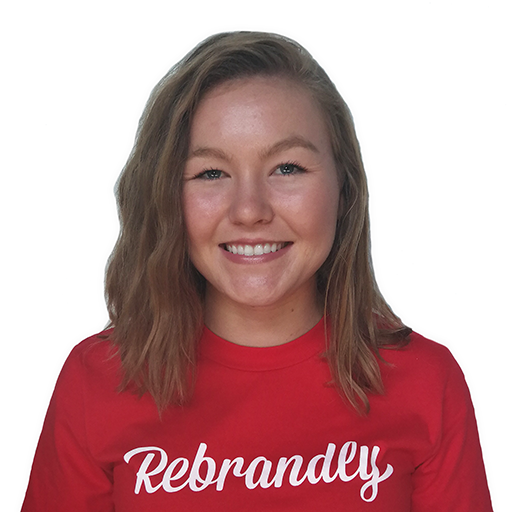 9. Add Branded Links to Your Offline Advertisements
Hannah Harrington, Content Marketing Manager, Rebrandly
Although digital marketing has been taking center stage, offline marketing still is extremely impactful on your brand. Digital marketing efforts are easily measured, and a caveat to offline marketing has been the inability to track the exact conversions of the physical ads. Another issue with offline advertisements has been that people want to learn more than just what the ad offers. The way to solve both of these issues is by adding branded links to your offline advertisements, from print, to telephone, to radio. Branded links include your brand's name, what you do, and where the link will lead. For example, Rebrandly.is/hiring leads to our hiring page. You could run this type of ad at the start of a podcast or on a billboard. It makes it easier for your audience to refer back to your website.
---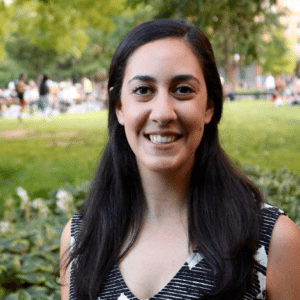 Maggie Aland, Marketing and Review Editor, Fit Small Business
Having a strong social media presence is now a requisite if you wish to effectively reach a wider audience. But you can't expect your target market to spend time in the same social media platform. However, making sure your branding is consistent in all of your accounts can easily become overwhelming. Make sure that your online presence always represents your brand in the best light by having an expert manage your social media marketing for you, using freelance platforms like Fiverr. Starting as low as $5, freelancers on Fiverr will do everything from setting up your social media profiles to running entire ad campaigns. Click here to check it out.
---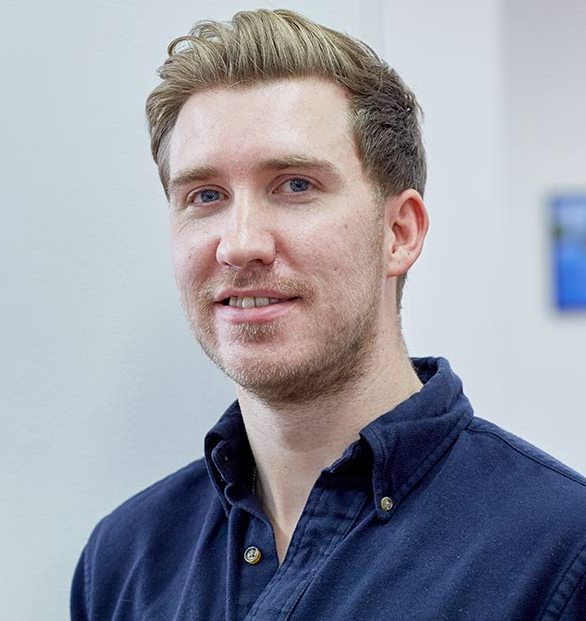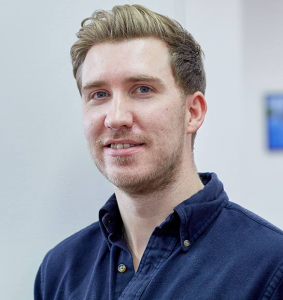 11. Test the Effectiveness of Your Logo
Ross Davies, Managing Director, Strafe Creative
A major factor in the success of your marketing material is the recognizability of your brand—if clients know your brand, they're far more likely to engage with the material. Your logo is at the center of your brand, and is what people will recognize first. Consider the recognizability of the logos of huge brands like Apple, Nike or BMW. Your business might not be as colossal as these industry heavyweights, but having an effective logo and brand is a key element in the success of your marketing and advertising.
When we're creating a logo or brand for a business, we always consider two tests that help to check their effectiveness: the fax test and the stamp/bus test. The fax test will ensure that your logo will look effective, even on effective media. While fax machines may be virtually obsolete in the modern world, checking that a logo still looks great on a faxed document is a great way to test that it will still be recognizable regardless of the media it's printed or communicated on. The stamp/bus test checks that a logo is neither too complex nor too simple—too complex and it won't look good on small media like stamps or business cards, but too simple and it won't be effective on large media, like a bus or a billboard. Finding the perfect middle-ground can be difficult, but doing so can be great for your brand's recognizability, and therefore the effectiveness of your marketing campaigns.
---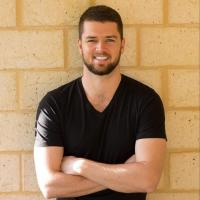 12. Use Highly-Targeted Snail Mail
Jonathan Gorham, Founder and Director of Marketing, Engine Scout
My #1 traditional marketing tip that actually works is by using highly-targeted, personal snail mail. For example, when I was struggling to get customers for my marketing agency, I made the mistake of relying on digital marketing alone to find new leads. I decided to send out some personalized letters to business owners (my target customers) in my local area. What made this strategy work so well was that I sent personalized letters to each business owner and within each letter, I supplied a USB toggle containing a video analysis of their website detailing exactly how they could make some simple improvements. The responses I received back were nothing short of amazing.
---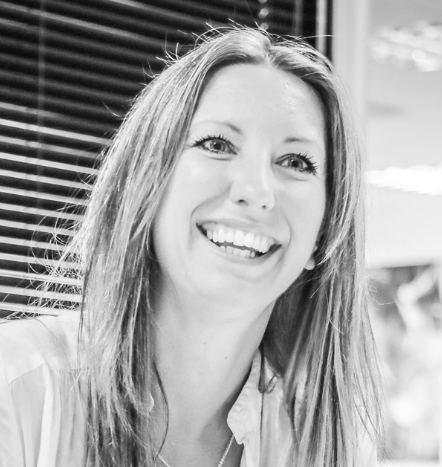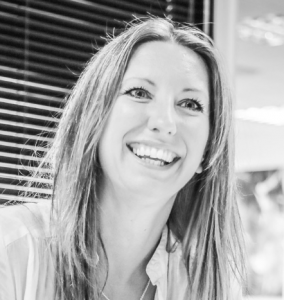 13. Use the Printing Medium as a Part of the Advertising Itself
Beth Bayliss, Sales and Marketing Director, Three Monkey Design
Print is tactile—digital isn't. People feeling and interacting with the printed product—and, as such, client's brands—in a clever and engaging way not only creates standout, but also a lasting impression in consumers' minds—not to mention valuable industry PR if what is created is good enough. For example, clients have used advertising that is akin to origami to encourage newspaper readers to fold their newspaper to make something useful and reveal a brand's message. There are also clever "tease and reveal" style executions which instruct readers to physically "slide" pages from the newspaper to reveal a brand's message underneath.
Plus, with print technology such as scented "scratch and sniff," edible paper, photochromic ink (where words are revealed in sunlight), to name a few, there are many ways to physically engage the audience in a way that digital simply can't. Carlsberg even managed to make a bottle opener out of a magazine page. Who said print was dead?
---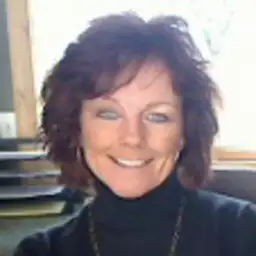 14. Realize Your Brand with Customer Experience
Linda Pophal, Owner, Strategic Communications, LLC
My most important tip is to make it real. A brand is not a logo or tagline—those are only the visual representations of the brand. A brand represents the sum total of all consumer/customer touchpoints with the company, its employees, its products and services. No matter what your advertising says or claims, unless the consumer experience supports those claims, your desired brand image will suffer. Businesses should focus first on ensuring that they are delivering a positive customer experience and that this experience matches their brand claims. The next critical area of focus should be developing employees to be positive brand ambassadors. What they say about the company and its products and services carries a lot of weight with consumers.
---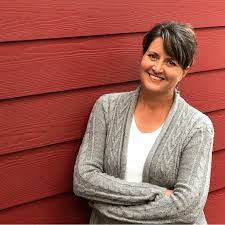 A successful business starts with a well-designed logo to anchor your brand. And what better way to achieve this than by having experts help you develop complete branding that allows your business personality and goals to stand out. Tailor Brands offer branding tools to give you a distinct online presence at an affordable cost. Have their experts design your logo and create a distinct brand that will make you memorable to your target market. Visit Tailor Brands and perfect your branding strategy today.
---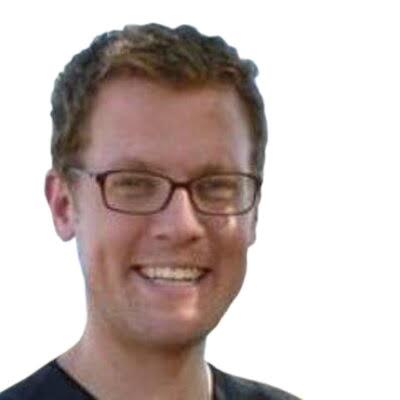 16. Use All of Your Available Resources
Justin Lavelle, Chief Communications Officer, BeenVerified
If you are beginning as a small business owner, you will be thrilled to discover the multitude of resources available to you that can help you successfully run your small business. The Small Business Advisory Council (SBAC) is a non-partisan organization designed to empower small business through methods of advocacy, networking, and education. Other non-profit, business advisory groups, found online, are designed to assist business owners with the challenges of starting and/or maintaining a business. In addition to joining a group, there is the traditional method of buying a book dedicated to ways to successfully brand your small business. Alternatively, there are numerous online blogs offering tips on branding a business.
---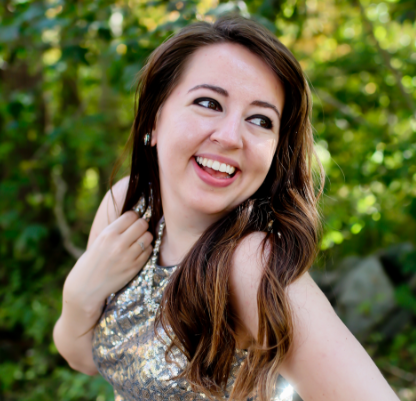 17. Use the Right Words, Not Every Word
Liz Theresa, Business Coach, Designer, & Copywriter, LizTheresa.com
Your copy is everything when it comes to standing out in a world where businesses have more access to marketing tools than ever. Everything is designed, and then over designed—and what is left is your message. The message of your brand—no matter how corporate or "big" you would like to appear—needs to be crystal clear and to the point. Don't pull out your thesaurus or try to sound smart—clarity wins when it comes to communicating your message—every single time. Concise and intentional language will increase your conversion rates much more than using teal instead of turquoise.
---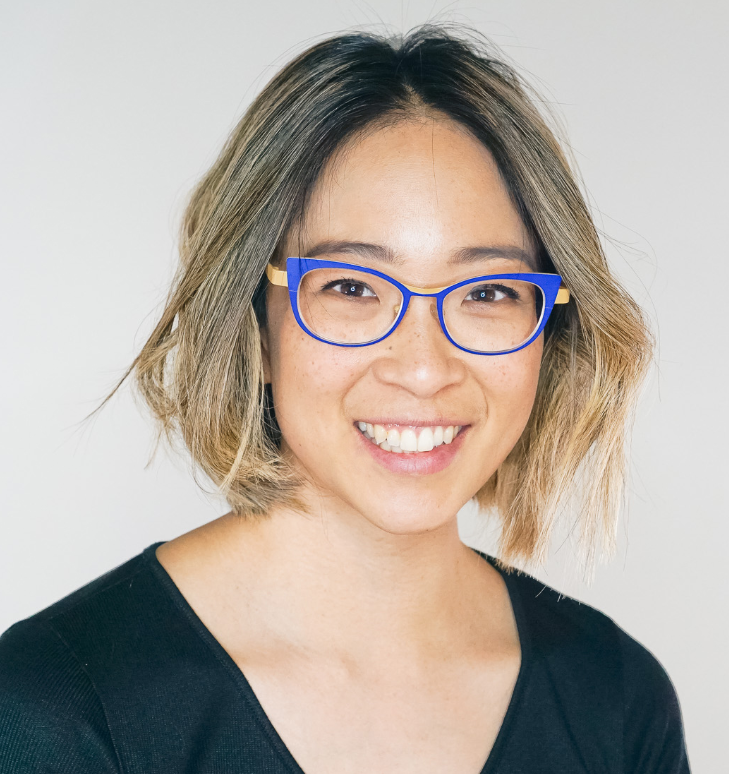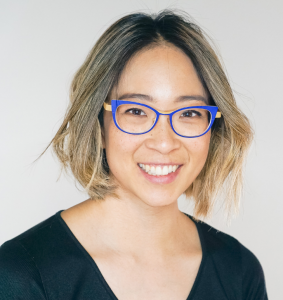 18. Invest in Quality Signage
Paula Chang, Co-Founder, Tinkering Monkey
Signage is one of the earliest forms of branding—and it still works today. Other than the obvious reason of telling people where you are, signage is a creative way to tell your story through a unique customer experience. Ask yourself: how can your sign create a memorable first impression and draw people to your business? After they're there, how can signage lead them towards the actions you'd like them to take?
In addition, businesses today need to thrive in a competitive environment where consumers are expecting a certain level of quality and consistency in the service or products you provide. Because the majority of signage available is cheap and easily reproducible, a unique, well-made sign can help you stand out and showcase your brand in the most positive way.
---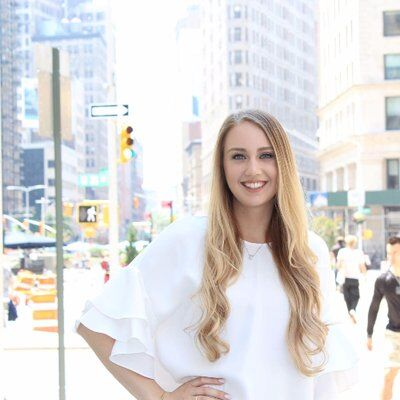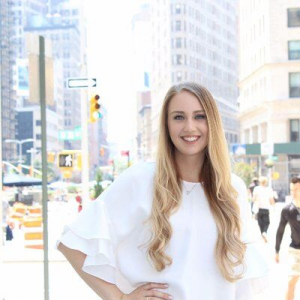 19. Use the Right Elements for Your Branding Materials
Carli Evilsizer, Founder, Branderly
Many small businesses and startups don't know where to start to make their traditional advertising stand out, whether it's for printed direct mail inserts or an OOH display ad, so they often chose to incorporate bright colors into their branding to get noticed. Unfortunately, this is not the best way to stand out.
One tip for startups to stand out, especially in the digital world, is to make their traditional marketing and advertising feel more authentic. For example, I've had success using Instagram images in both digital and printed ads. These stand out because the images are not the typical "'perfect" advertising photo and people enjoy engaging with Instagram images.
Another tip to stand out is to use pops of colors strategically. For example, if your brand colors are a bright pink or orange, it is better to use only small hints of these bright colors. When the bright colors are overused or placed on a large section of the ad, it becomes abrasive to look at and can actually turn off a customer from wanting to read more. Instead, use the small pops of a bright color to highlight something unique about your brand or offering, like if your product is 100 percent sustainable or if you are offering a promo code.
---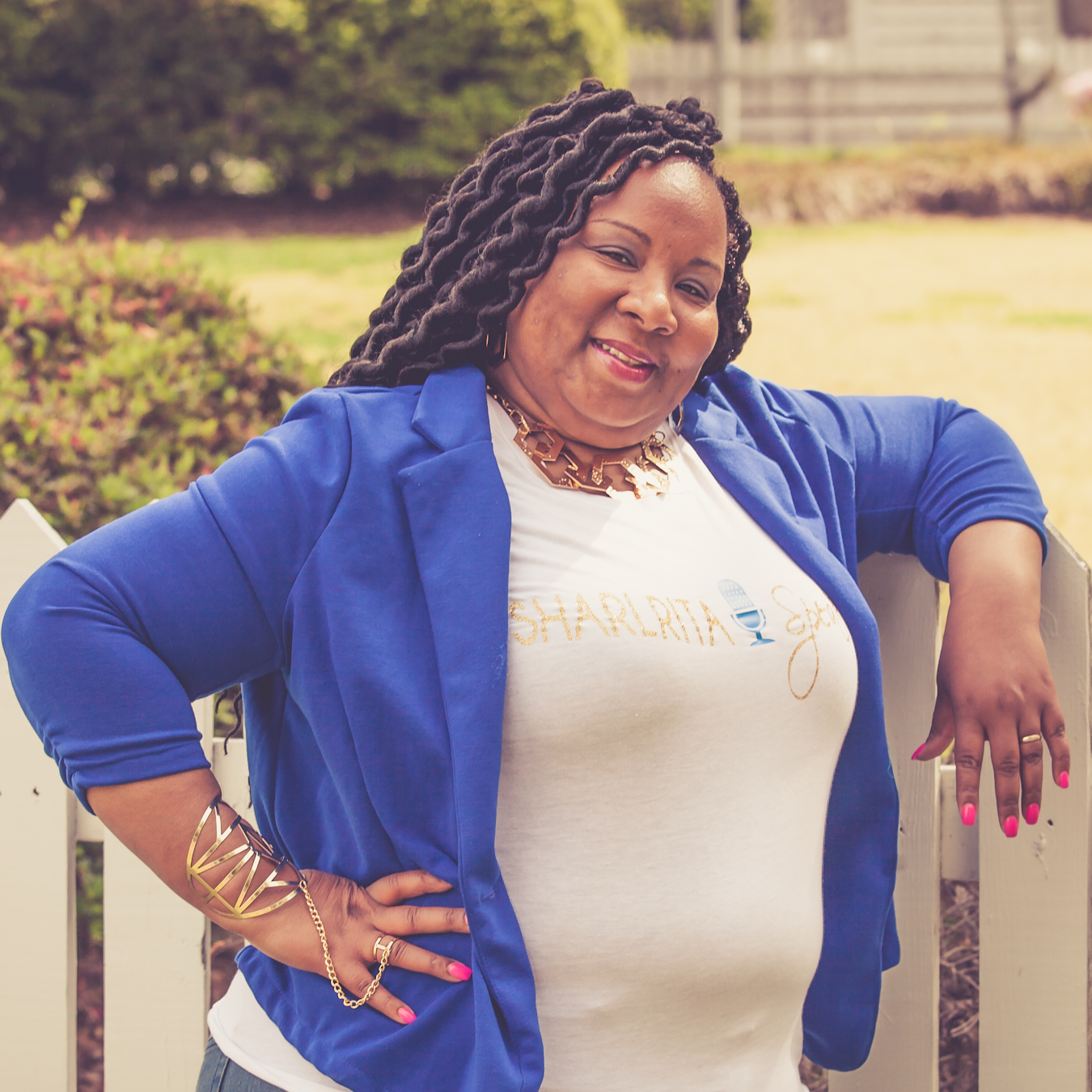 20. Step Up Your Lead Generation Strategy
Sharlrita Deloatch, CEO, SJD Enterprises LLC
Marketing through print is making its way back around to being relevant again. Everyone checks their mail, and one way to receive mailing address is through your company list when signing up new clients. When I sign up new clients, I love sending special gifts such has cards, T-shirts and journals just to say thank you because they could have chosen someone else. I would also encourage that when having live events, you collect addresses to send a thank you for attending card. This could be done better with a small intimate group and alerting them about the next event if a date is set. While everyone is zigging, you zag; back away from internet marketing for a moment and go back to the basics.
---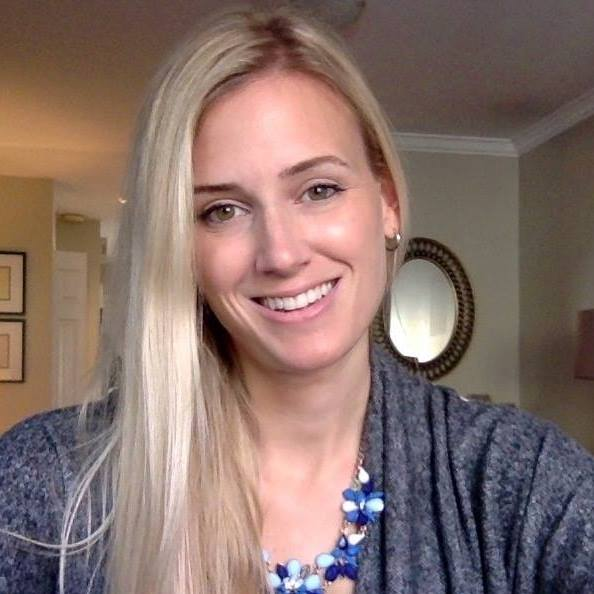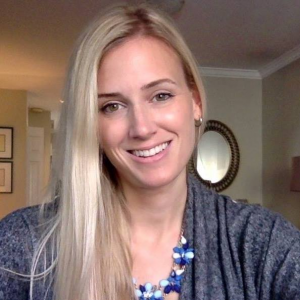 21. Stand by Your Core Message
Caroline Elisabeth Pigott, Business Coach + Marketing Consultant, Build Your Brilliance
If you want your branding and marketing to stand out in any medium, traditional or digital, you've got to stand by a core message—a message you strongly believe in and that your business is built on. And you've got to establish yourself as the expert aligned with this message, consistently.
So many businesses rely on entertainment or me-too branding to get engagement, but they often don't see an ROI of loyal clients as a result. Why? Because they're not standing apart from competitors or allowing their audience to see them as an opportunity to stand with. They play it safe with copy and visuals. They don't go for what they truly stand for. Instead, they go with what they think their clients need to hear. If you dive deep into what your core message is, you'll find a lot more loyalty with your audience than if you hold it in. People want to see what they're thinking but are too timid to say themselves. So, know your audience and know your core message—and stand behind it as the expert, no matter what!
---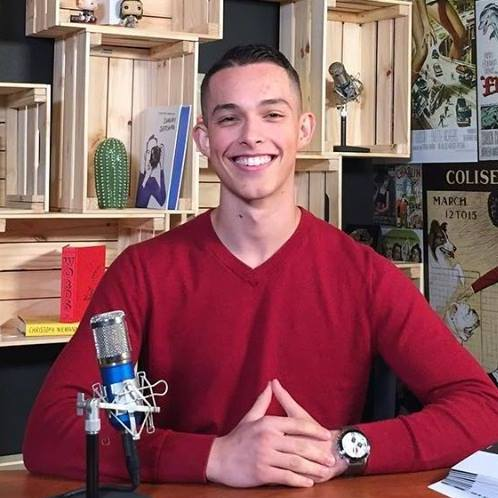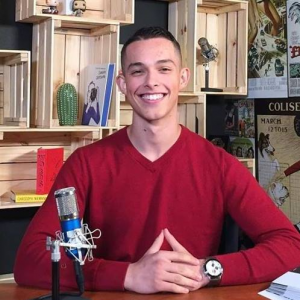 22. Create Buzz with Controversial Ads
Alex Albarran, Founder, Unstung Media
A company can make marketing through traditional methods stand out in this digital age by creating a campaign/advertisement that's controversial. When a company creates a controversial advertisement, it will evoke an emotion (positive or negative) in consumers who view the advertisement. This will lead to people sharing the advertisement organically on their social media, telling their co-workers and even bloggers about it to share the controversial advertisement and write a story about it. If an advertisement doesn't spread organically, it's dead. Consider Nike's recent advertising campaign featuring Colin Kaepernick—they paid $0 in advertising, released the image, and the whole country was talking about the advertisement and sharing it. Bottom line: controversy creates increased chatter, and increased chatter about a company leads to increased sales.
---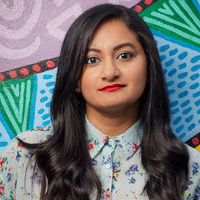 23. Add Some Good Old-Fashioned Humor
Marsha Chandy, Freelance Creative Director, MarshaChandy.com
Something that makes people laugh is something that will help you stand out. Regardless of the business category, if you can use humor in your advertising communication, you create an instant bond with your consumer and stay with them, assuming the humor relates to your brand in some way for it to actually benefit your brand. The most memorable ad campaigns for me have always been the funny ones, be it Geico or FedEx from a few years ago. Consumers are bombarded with advertising in its various forms—constantly and like never before given the digital age. If you can make them laugh out loud, or even just induce the tiniest of smirks, you as a brand have done more than you know. A great example is StreetEasy's humorous Find Your Place campaign. It stands out amongst bad design and bad headlines of the rest of the local advertising surrounding it by taking a traditional concept (the Venn diagram) and infusing humor and good design into it.
---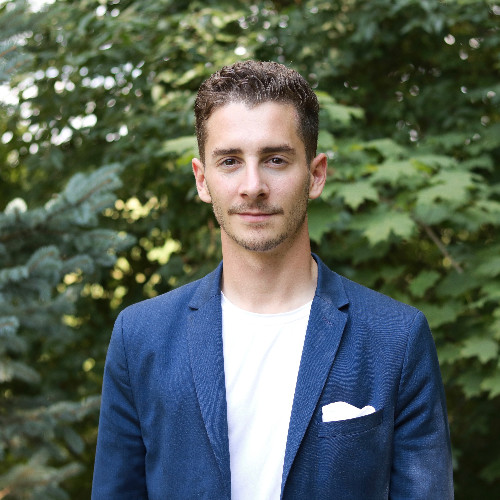 24. Be Different
Andrew Chwalik, Social Media Strategist, Sanctuary
People automatically think that because it's traditional marketing, they need to stay within the boundaries created 75 years ago. There is still a ton of value that can be gleaned from traditional marketing tactics if you're in the right industry and infuse a little creativity. Let's take direct mail as an example. It has been around forever and people expect it to function in a certain manner. The way that you can use this tactic effectively is by implementing a campaign that makes people do a double-take. Do something that they haven't seen before.
I'll give you a specific example. I host a creative marketing podcast called Creativity Killed the Cat that helps small businesses develop affordable, creative campaigns. To get businesses interested in sponsoring an episode, I sent them a letter. However, this wasn't just any letter. I purchased some old-style paper and envelopes, wrote my sales pitch in Shakespearean-English, closed them with a wax stamp, and sent them on their way. This was an overwhelming success because how often do you find a letter like that in your mailbox? Being different and doing something that makes people do a double-take is the way to make traditional marketing work for your business.
---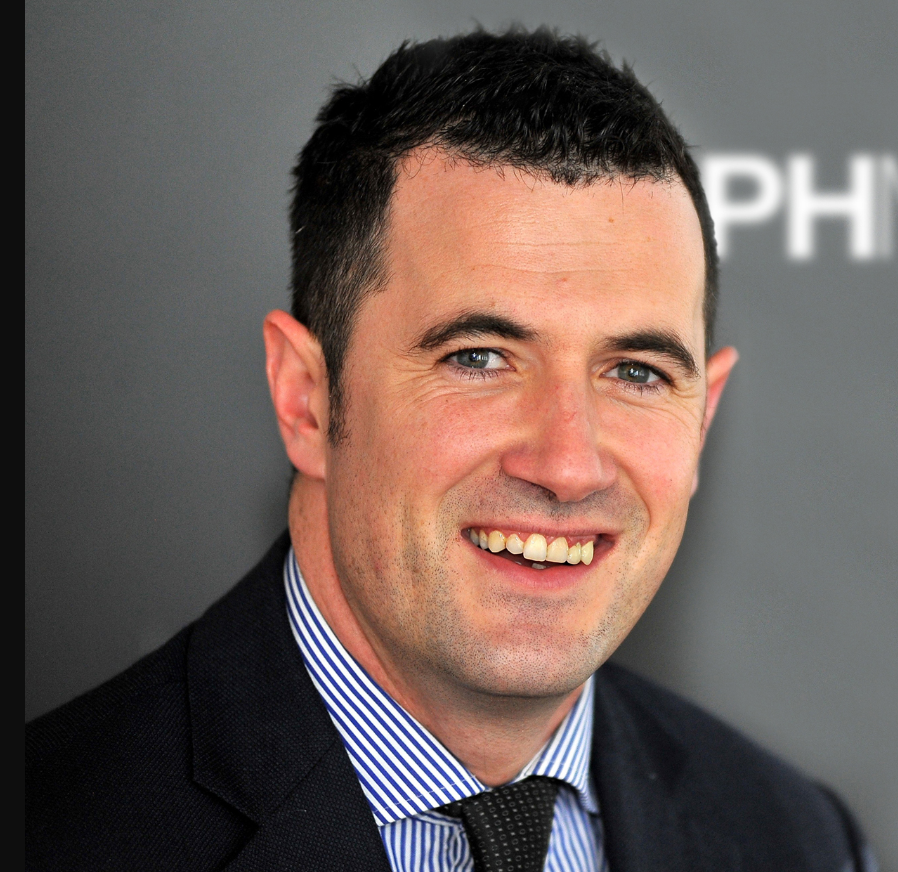 25. Take Advantage of Call Waiting Time
Mark Williamson, CEO, PHMG
Although visual branding is often the first step when it comes to spending your marketing budget, it's important to not forget about what customers hear. The telephone is often a company's first interaction with potential customers and should be treated as instrumental in ensuring they buy from you—not your competitors. Generic music, beeps, ringing or silence convey a message that the customer is not valued, which will only serve to compound any annoyance felt as a result of being made to wait on hold. In fact, research has found 59 percent of Americans would not do business with a company again if their first call isn't handled satisfactorily.
Putting callers on hold represents a unique opportunity to provide informative dialogue that keeps callers engaged. Tell them about seasonal offers, new products and services; give customers reassurance by reinforcing your award accreditations or eco-credentials; or share expert advice. By designing custom brand audio that perfectly complements your company image and values, it provides customers with a much more positive interaction. Given our hearing is a more powerful emotional sense than our sight, it also helps you gain a competitive edge.
---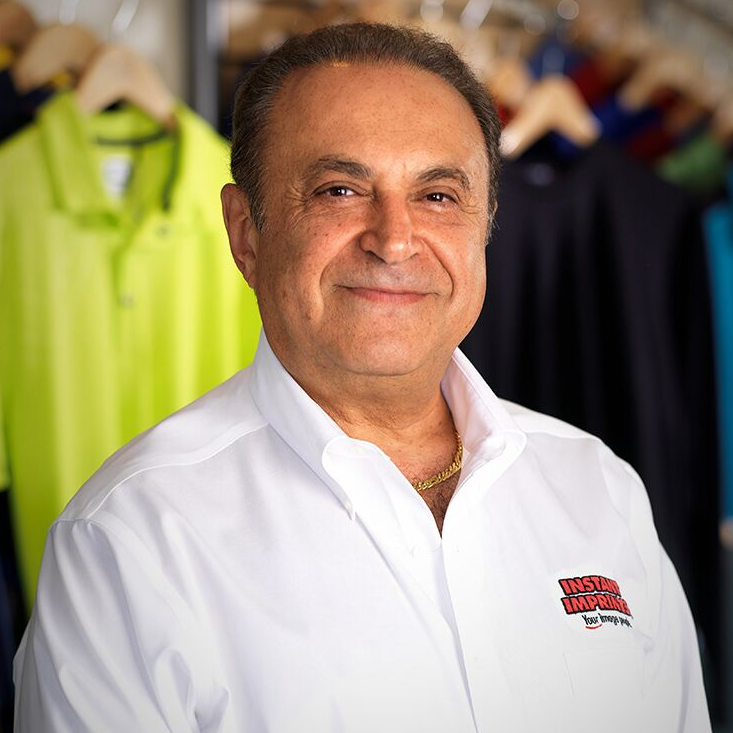 26. Invest in Branded Giveaways
Ralph Askar, President and CEO, Instant Imprints
One overlooked marketing investment that can help your business stand out in the digital age is promotional products. According to Promotional Products Association International, 81 percent of consumers keep promotional products for more than one year. A simple investment to create branded items like pens, drinkware, and desktop accessories can end up paying off tenfold. This small investment is a cost-effective way to increase your business' visibility along with establishing a favorable view of your company for potential customers or clients.
Another worthwhile investment that is often overlooked is customized branded apparel for your employees. Investing in customized apparel can not only improve the relationship within the company by promoting a great company culture and a sense of teamwork, but it can also help improve customer relations. Customized apparel for your employees gives a unified look for your team, further promoting your business as a strong and organized brand to your customer base.
---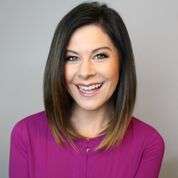 27. Have a Tool Box That Helps You Tell Your Story
Stephanie Carls, Founder, My Savvy Life
Every small business struggles to gain brand recognition. To really stand out from the competition, you must have a "tool box" that helps you tell your story. When I pitch to brands, I have to tell a story about myself, and the tool that has been invaluable in helping me is BL.INK. BL.INK's short link feature provides ample branding opportunities, but the deep data analytics also help small businesses continue to grow. I use BL.INK analytics and data to measure engagement, and that ultimately influences my marketing strategy and allows me to capture the attention of bigger brands.
---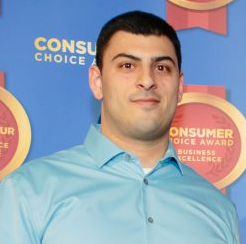 28. Create Shareable Online Content
Kershan Bulsara, Manager, Roofmaster
An engaging digital brand is built on the experience your audience has. Website visitors and social media followers who are regularly interacted with and made to feel special will become more loyal to the brand. Examples include posting links to blogs that the target audience can directly relate to. Additionally, making interactions feel less like a "hard sell" and more of an opportunity to get to know the audience will go a long way in making a digital brand more engaging. This can result in more social sharing and increased traffic. In the end, the best way to engage your audience is to make it clear that they are integral to your brand.
---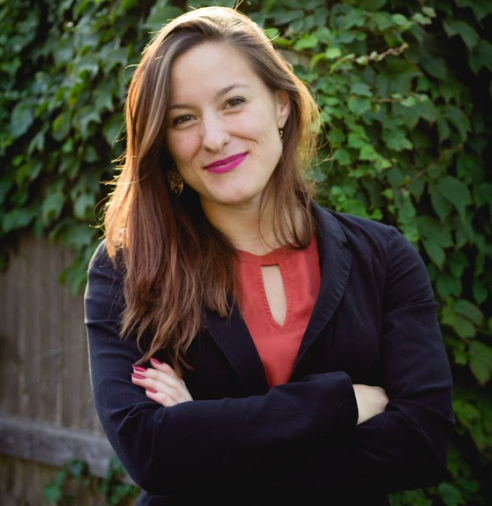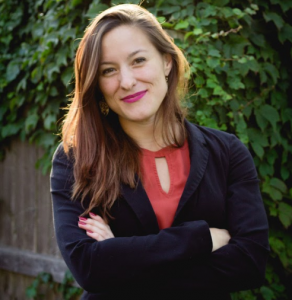 29. Have a Firm Understanding of Your Actual Market
Shannon Howard, Senior Digital Marketing Strategist, Overit
The key to creating an engaging digital brand is first understanding your market. It's important to remember that your market isn't just who you want to target—it's who's currently buying your product or services! Dig into any and all data you have on this market—who are they, what are their pain points, what are they coming to you for, why are they choosing you to provide this product or service? If you don't currently have that data, you can send a short survey to your customers to learn more about them and how they found and chose your brand. From there, you can start to build your brand with an understanding of your audience and the value you provide for them.
For example, I did this exercise with a client—a local gym. They were not entirely sure who their market was, so we surveyed their members to get more information. What our research found was that most of their members came to them because they were looking for a challenging workout that could accommodate an injury. This information allowed us to position them as a gym for athletes who are rehabbing an injury, which led to an increase in qualified leads for membership.
---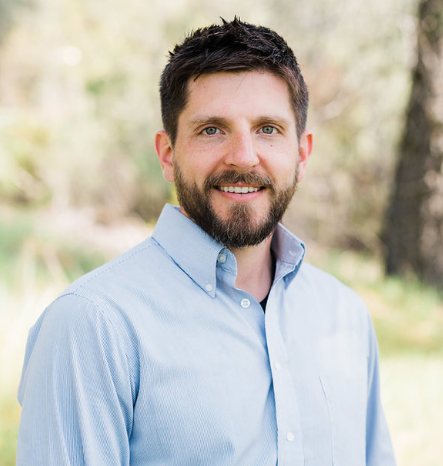 30. Engage Your Audience with Facebook Live
Chris Cedars DC, Chiropractor and Owner, Life Chiropractic Grass Valley
It's cheap to engage digitally. Create an unscripted Facebook live video every Friday, explaining a common mistake you see people making relating to what you do. Take a screenshot of the Facebook live on your computer. Create a page on your website dedicated as a sales page for this one event and place a Facebook Live photo at top. Promote your offer on this page showing social engagement from your Facebook Live photo. Take a screenshot of this new web page you made and use an app called PicPlayPost to show your screenshot on one side and create a short, 30-second video talking about that one mistake from your Facebook Live, then upload on the other side within PicPlayPost as a split-screen post. Export to Instagram with five very common hashtags and five unique hashtags to your business.
---
Over to You
Having a clear vision of your company goals is key to a successful brand. Try our list of branding tip ideas from the pros to help your business stand out from its competitors.
Want to add more to our list of branding ideas? Share it with us in the comments.