The small business lending space is evolving quickly. An opportunity to speak with Credibly Co-CEO Ryan Rosett helped shed some light on how technology is impacting this industry, and what we can expect in the near future. It was clear in our conversation that technology helps business owners by providing quicker and better loan approvals.
Ryan Rosett founded Credibly in 2010 in Michigan. Since that time, the company has originated more than $1 billion in financing to small businesses.
Ryan Rosett, Founder & Co-CEO of Credibly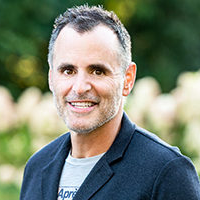 Ryan Rosett is the Co-Chief Executive Officer and Founder of Credibly, one of the fastest growing online lenders. His previous roles included Founder of IDEA Real Estate Group and Co-founder of Diversified Property Group, LLC. Both companies were real estate finance, home building, and development firms. Ryan received his B.A. from the University of Michigan and his J.D. from the University of Detroit School of Law.
We had the opportunity to sit down with Ryan Rosett and find out about what Credibly and the SMB Finance industry has in store for the future:
Credibly Meets Business Needs with Alternative Risk Analysis
FSB: Credibly has originated over $1 billion in loans to SMBs since its founding. What internal factors allowed the company to become a leader in this industry? What factors do you believe will be important in the future?
The internal factors that Ryan Rosett indicates will be important to the continued growth of Credibly are:
Rosett: "Remaining focused on the financing needs of SMBs: Expanding our product suite and improving internal processes and infrastructure so we can maintain faster and more consistent pre-approvals, while continuously working to improve our pricing while maintaining consistent loss rates."
A key component of maintaining consistent loss rates and improving pricing is Credibly's model for evaluating borrowers. That's why Credibly is focused on:
Rosett: "A strong model that we continuously refine: Our loan loss rates versus average FICO-financed far exceeds the competition (that is, we have very low loss rates, despite financing a lower FICO clientele than our competitors, benchmarked against other securitization data and publicly traded company disclosures)."
Although a strong model and internal factors are key to growth, delivering services to their customers in new and better ways continues to drive innovation.
Rosett: "On the consumer side, a significant portion of the debt is already originated online, and we believe that what happened in the consumer space will also happen in the commercial finance space. We expect online commercial lending to be a strong growth industry fueled by alternative data risk analysis."
When Rosett refers to the consumer space, he's reflecting on the growth of online lending and, in particular, lending via mobile. Some consumer lenders have already demonstrated that consumers are comfortable borrowing on their phones and appreciate the convenience.
Credibly Combines Data with Human Oversight to Increase Approvals
FSB: Alternative lenders have worked to get more small business owners access to credit by relying on other data points besides credit scores. How has Credibly been able to integrate additional data points? Are lending decisions based entirely on the model?
Rosett: "Credibly has always been focused on building, testing, and improving our model. As our portfolio continues to grow, our model becomes more and more refined. Over the course of time, we've locked down several data points that have proven to be far more predictive than traditional financial metrics as it relates to scoring a merchant's probability of repayment.
"Although our model is industry-leading, we also make sure to have a human underwrite every deal. This allows us to challenge the model and identify room for improvement so that we can position ourselves to finance more deals as we continue to learn."
Credibly's Approach Allows Nimble Changes to Loan Products
FSB: Credibly recently announced plans to offer a line of credit in 2019. What has been the driving force behind this decision? Are there plans to expand into other forms of small business financing in the future?
Rosett: "While we're primarily an on-balance sheet lender, we send deals externally if it's in the merchant's best interest. Over the past few years, we've seen a growing demand for the product. By offering the product internally, we'll be able to provide the same type of financing solution but at a better cost of capital.
"While there are currently no concrete plans to add other products in the near future, we're absolutely open to it. Our goal is to maintain a product suite that provides full coverage for any SMB's capital needs. So, as new products continue to surface in the market, we'll remain in tune with the latest and best new solutions and see if it makes sense to provide a similar product internally."
As an on-balance sheet lender, Credibly is able to remain more flexible in the financing it offers. This is good for businesses, and allows Credibly to make nimble changes to its loan products.
Technology & Data Science Help Credibly Approve Loans Fast
FSB: How has technology enabled Credibly to extend credit to more small businesses? Do you foresee traditional lenders adopting similar practices?
Rosett: "Technology has been instrumental in our goal of extending credit to more small businesses:
Pre-qualification, our ReCap proprietary scoring model, and the resulting streamlined underwriting process allow us to make decisions for more deals quicker.
Improvements in submission protocol and other operational innovations (de-duping of submissions) allow us to allocate human resources more efficiently and maintain faster approval times.
"By making our technology and data science microservices available to our partners, we've been able to increase originations while more effectively controlling associated costs. Due to the success we've seen, it's becoming more and more clear that traditional lenders must adopt similar practices or be passed over."
Credibly Believes Increased Synergy with Traditional Banks Will Benefit SMBs
FSB: What emerging trends in the banking and lending space are you seeing for 2019, and which of these do you find most interesting for small business?
Rosett: "We've noticed an increased interest from traditional financial institutions in partnering with companies like ours in order to provide financing to SMBs that they previously could only serve as deposit customers. With our space growing at ~25% year-over-year (YoY), we wouldn't be surprised if 2019 saw a large increase in bank partnerships, further democratizing debt financing for the underserved SMB segment.
"We expect online commercial lending to continue its strong growth trajectory, and we expect this growth to be fueled by strong risk analysis. While originations are crucial for growth, many companies in our space have disappeared as they focused too little on risk management. While the industry leaders will continue to grow at 20%+ YoY, others will fall behind or go under. The resulting consolidation should prove to strengthen these industry leaders, and, in turn, improve their systems, product suites, and cost of capital, which ultimately benefits their SMB customers."
What Credibly Does for Small Businesses

Founded in 2010 with the mission of improving choices, costs, and speed of funding for small businesses nationwide, Credibly now offers working capital loans, business expansion loans, merchant cash advances, and lines of credit. Credibly leverages data science, technology, and partner relations to evaluate the health and potential of each business. Then they work with them to find a financing solution that works both in the short term and in the long term.
Credibly is headquartered in Michigan, with offices in New York and Arizona, but they lend to businesses nationwide through their online platform. As a leading private online lender, they specialize in helping businesses that have difficulty qualifying with traditional lenders as part of their mission to make credit available to more businesses. To date, they have raised a total of $70 million as part of a debt syndication led by SunTrust Bank.