Within the world of sales technology, some of the main trends in customer relationship management (CRM) software for 2021 include power shifts moving toward the CRM customers, advancement of artificial intelligence (AI) features, progress of mobile CRM applications, enhancement of social media integration capabilities, and the increased processing of data from the Internet of Things (IoT) within CRM systems.
Evaluating current CRM trends is an intriguing task considering that CRMs were a $43.7 billion market in 2020 that expects to hit over $94 billion by 2027, and have evolved to such advanced levels compared to its inception as just a digital rolodex.
Here are five of the most notable emerging CRM trends for 2021:
1. Greater Reliance on Customer-driven Enhancements
One of the most prominent trends among CRM providers is repositioning the market power toward their customers—CRM users. This is being seen through the change in channels in which CRM companies engage with their customers, the elevated attention on CRM product usability, and the increased focus of new CRM features to improve the customer experience.
One way CRM users are taking back power is through social media communication with CRM brand channels. In this way, they are behaving much like a Tesla customer did on Twitter in 2017, who tweeted directly at Elon Musk about a feature he wanted to see in his car. Musk tweeted back that he'd add it in the next software update, with similar expectations.
Though not as famous, similar events like this are happening in the CRM provider realm, where users are reporting CRM product issues via a social media platform either in public feeds or direct messages to CRM providers. Essentially, CRM software companies are adapting to how their customers prefer to interact with them.
These interactions end up being more efficient as the average customer service response time for any communication channel is about 12 hours, while the average response time for social media channels is five hours.
Another customer "power grab" seen in CRM trends relates to user experience and ease of use of the products. Because most popular CRMs include comparable price points, features, and integrations, product usability is a critical component for CRM products to stand out from one another.
Designing highly intuitive interfaces and systems is one way CRM providers are advancing their product usability. This is done by creating a less intimidating and cleaner interface through minimizing horizontal tab options, utilizing calming colors, and lessening the amount of navigational buttons on a particular page.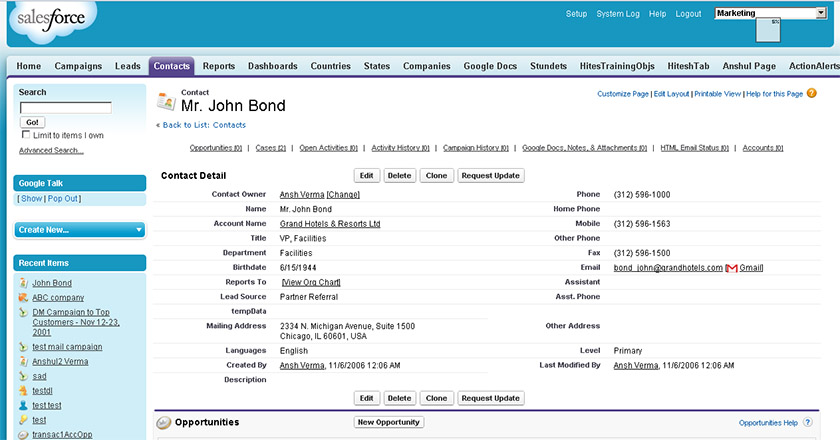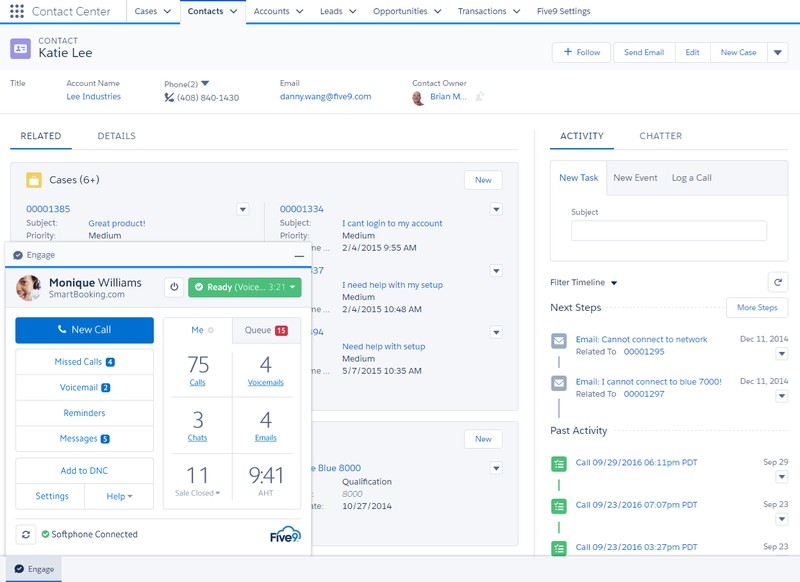 2. Even More Advanced Artificial Intelligence (AI) Features
Artificial intelligence (AI) is the future of CRMs, just as it is for other business technologies like enterprise resource planning (ERP) software and content management systems (CMS). The key benefits of using AI are automating processes and offering advanced insights through data analytics. The main CRM trends in regard to AI are seen in some of the ways developers are integrating AI within CRM software.
A few AI software examples that have tremendous functionality within a CRM system include Einstein for Salesforce, Freddy AI for Freshsales, and the AI Sales Assistant for Pipedrive. Each of these assists users with automation and insights depending on the business and data available.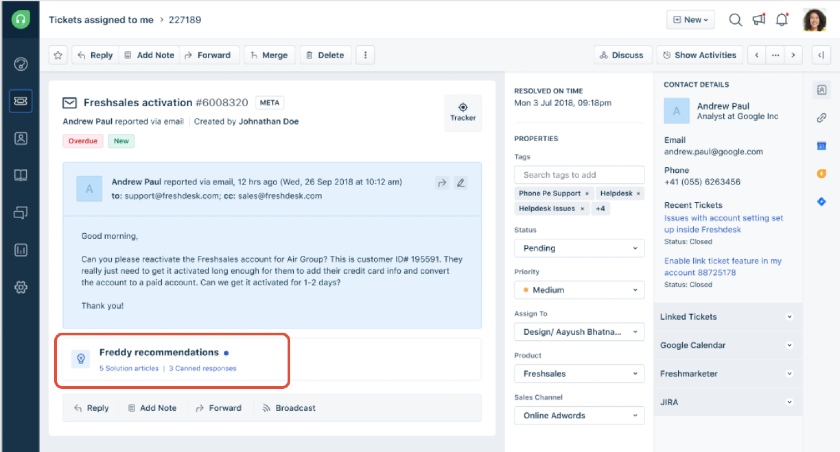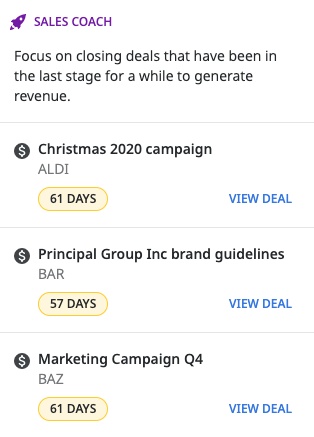 Automating Operational Workflows
Rather than manually assigning leads to agents, inputting contact data, scheduling appointments, or deploying emails, configuration tools are available within CRM platforms themselves or accessed through outside integrations to automate many of these processes.
An example of AI used to automate CRM workflows can be visualized by a lead generated from a business card at a trade show. Before AI, paper business cards would be exchanged and contact information would be added manually at a later time. In fact, no trade show booth was complete without a fishbowl where attendees could drop their business card in to win a prize.
Now, a trade show booth rep can scan someone's business card and AI immediately imports the information as a new contact into the CRM database. Workflow automation then adds the contact to the email list and routes the lead to a sales rep based on preconfigured rules. It can also then automatically send additional service information to the rep about the lead, such as industry, job title, or geographic location.
Automating Customer Service Process
Customer service is shifting to high levels of self-service and automation in nearly every industry. Much of this is due to the CRM trend of using AI to communicate with customers, answer their questions or route them to the resources they need, and empower them to complete tasks independently. One statistic that shows where consumer preferences are at is that 71% of people prefer to self-serve whenever possible.
The capabilities of AI don't stop with self-service. CRMs with AI use natural language processing (NLP) technology, in which computers are communicating with people, setting high-priority inquiries, and auto-assigning cases to service reps. Thanks to chatbot interaction, by the time the customer is routed to the service rep, the rep already knows what the case is about, so they can help the customer quickly.
HubSpot, for example, enables businesses to integrate intelligent chatbots connected to their CRM system onto their websites. Voice technology, where customers are talking on the phone with bots that offer additional menu options to be further routed, can also be tied to AI from CRM systems as well as business phone systems.
This trend wouldn't be as effective or as readily accepted by consumers and business users were it not for advances in AI, including machine learning and conversational technology. These advancements are proving effective; when considering sales data specifically, machine learning technology has helped businesses reduce nearly 70% of total call time and increase leads and appointments by 50%.
Offering Business Intelligence
Another emerging CRM trend for AI is the use of business intelligence and data analytics. A CRM is a database primarily used by sales teams. It's full of information about prospects and customers that can be analyzed and turned into practical insights, such as identifying leads most likely to convert or where leads are in the sales funnel, for lead nurturing purposes.
AI can be used to analyze real-time data automatically and immediately convert information into actionable items. One real-world example of this is the use of lead scoring tools, which are found in most popular CRM products.
Lead scoring takes information about a contact, lead, or opportunity (such as the source, communication history, internal sales trends, or assigned sales rep) and runs an analysis to assign a score to the lead. The score indicates how good the lead is in terms of how likely it is close, allowing sales teams to identify and focus their attention on the best opportunities.
Zoho CRM is an excellent example of a CRM with lead scoring intelligence as information is processed on the back-end of the software and presented as a number to sales reps.
AI is also increasingly used for sales analytics. Some CRMs offer revenue prediction functionality via their intelligence software that determines projected revenue based on deals in the pipeline, the value of those deals, and the probabilities of closing the deals. Freshsales, for example, offers this feature in its sales forecasting tool.
3. Increased Focus on Overcoming Mobile Challenges
Of all the business technologies on the market, the mobility of a CRM is arguably the most important. Sales teams are constantly working in the field, and many sales and marketing team members who used to work in offices now work remotely, either temporarily or for the foreseeable future.
Future trends show that CRMs are working to make their mobile applications more equivalent to their web application counterparts. This is now a requirement for making a mobile CRM application competitive. Salesforce has become a gold standard in this regard with a mobile application that offers nearly all of the features from its web application.
Other mobile application developments are attempts to overcome common challenges that come from a mobile application such as improving interface navigation, allowing more dashboard customization and improving the notifications system.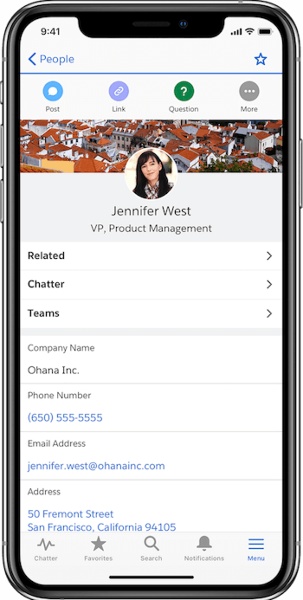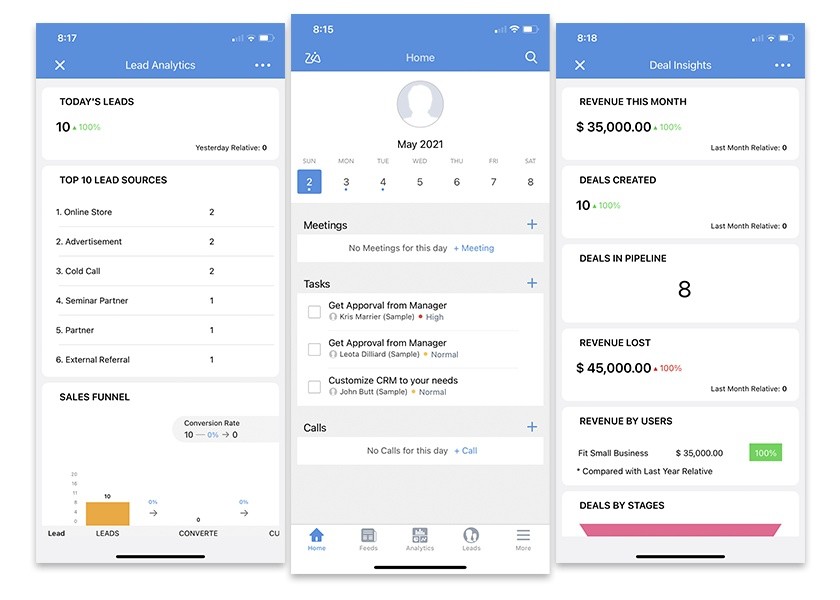 4. Improved Social Media Capabilities
Integrating your CRM with social media networks like Facebook, LinkedIn, Twitter, and Instagram offers a centralized solution for generating leads, creating content, and acquiring data. The wide range of capabilities offered by social media platforms is the reason nearly three out of four marketers use social media marketing, and why CRM trends indicate developers are expanding how social media integrates with CRM systems.
Social Media as a Lead Source
Social media platforms can be used as a source of new, highly qualified leads from online mentions, ad forms, or direct messaging. CRM developers are increasingly creating solutions for businesses to engage with, acquire, and manage social media leads from within the CRM portal.
Zendesk, for example, makes it easy for users to design Facebook ads within the CRM system. Once a form is submitted, the lead contact information is imported into the CRM database automatically.
Social Media as a Content Tool
Publishing content on your social media accounts is a solid way to engage with current or potential customers. In this regard, HubSpot is an example of a CRM trend leader that allows businesses to manage and publish content directly from their CRM through integrations with Facebook.
Social Media as a Data Pool
Because a majority of interactions with customers are happening online, information is being gathered from the places those interactions happen, including social media platforms. When integrated with your CRM, that information can be analyzed for marketing and sales insights.
Zoho, for example, can monitor keyword mentions from Twitter to gain information about what is being said about an organization's brand or products. This information can be used for decisions on the logistics and design of marketing campaigns.
CRMs with social media integrations are also adding notification features for brand mentions, questions, and post comments, allowing businesses to quickly engage with customers for improving brand perception and complaint resolutions. HubSpot is an example of a CRM that offers social media notifications through an inbox-style alert system.
5. Expanded Integrations & More Connected Platforms
The spike of the Internet of Things (IoT) we see year to year, and the data that comes with it, is another notable CRM trend. The IoT refers to the countless number of internet-connected devices and objects that continuously collect and transfer data without human involvement, from computers and smartphones to smart thermostats, cars, lights, and refrigerators.
It's expected there will be over 41 billion devices connected to the internet by 2027, many of which will supply data to CRM systems for analysis according to emerging product trends. The data will be used to enhance the CRM's ability to ensure high-quality, real-time data, which leads to customer service improvements, actionable sales and marketing insights, and better predictive capabilities.
Many of the IoT integrations with CRMs will be accomplished through the application programming interface (API) as well as the Zapier system integration platform. An example of this is if a sprinkler business uses Zapier to integrate their CRM with Lono, an application that allows customers to control their sprinkler system from a remote location.
Any information gathered—such as when people commonly adjust their sprinkler systems, what time of year sprinkler systems are changed, or the average duration of sprinkler products—can be imported to a CRM for analysis to make decisions such as when to deploy more resources for advertising or when customer service might see an increase in the number of technical help calls.
IoT data for CRMs will likely scale exponentially as API and Zapier integrations are available to nearly all popular CRMs, such as Salesforce, Insightly, Zoho CRM, and Freshsales.
Bottom Line
Just as CRM providers are evolving to the needs of their users, so should your business by taking advantage of these modernizing CRM features and newer market shifts. By investing in a CRM that is affected by some of these CRM trends, your business reaps the benefits of a better user experience, increased workflow automation, advanced information insights, better CRM mobility, increased engagement with customers, and limitless flows of new and valuable data.