4 Signs You Need a CRM Update
This article is part of a larger series on CRM.
Customer relationship management (CRM) software is used to organize and communicate with prospects and customers. Keeping it up to date is a task businesses often avoid because it can be tedious and requires a time commitment. An audit, or an evaluation of your CRM system and its data, should be done at least every few months to look for signs it's time for an update.
A CRM update can consist of upgrading to the latest software version, cleaning up information in your database, or even switching over entirely to new software. CRM updates are important to ensure that your business has up-to-date features, is storing clean data, and offers an excellent user experience for a reasonable cost.
Here are four signs it's time to update your CRM:
1. Outdated Features May Require a CRM Update
Features within a CRM refer to functions, capabilities, attributes, and product characteristics. It includes the system in which the application runs, specific tools available in the platform, the mode by which it can be accessed (such as desktop and mobile), and the compatibility your CRM has with a specific business operation.
Outdated CRM features can be due to a number of reasons, like if your business hasn't updated to the most recent version or that your team hasn't adapted to modern methods of data storage. Another reason may just simply be that the CRM's developers haven't chosen to include certain functionality within the platform.
Old Storage System
While running your CRM system using on-premise servers may have some benefits, if your provider doesn't offer a cloud-hosted option, it's probably time for a change. Cloud storage is the more cost-effective way for your business to scale its data storage needs. It also makes your CRM accessible to employees from anywhere since user accounts can be accessed through the internet.
No Mobile Access
Sales representatives, who are usually the primary users of CRMs, often work on the go and require mobile access to your CRM system. If your software does not provide a robust mobile app, it could be time to choose a new CRM for your business. A change in mobile access, for example, before which you were able to access your data, but no longer can, could also indicate your CRM provider is not keeping up with operating system updates or changing industry trends.
Most popular CRMs, such as Salesforce, Pipedrive, and HubSpot, offer access via mobile apps on both iOS (iPhone) and Android operating systems, and because these solutions are all cloud-based, the app can be automatically updated. Your business shouldn't settle for anything less than full access to your data, especially if your sales teams frequently travel and need mobile access on their phones or tablets.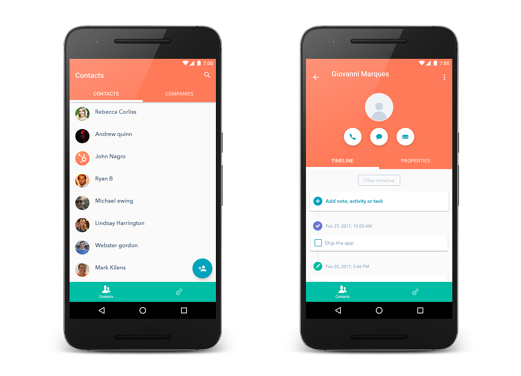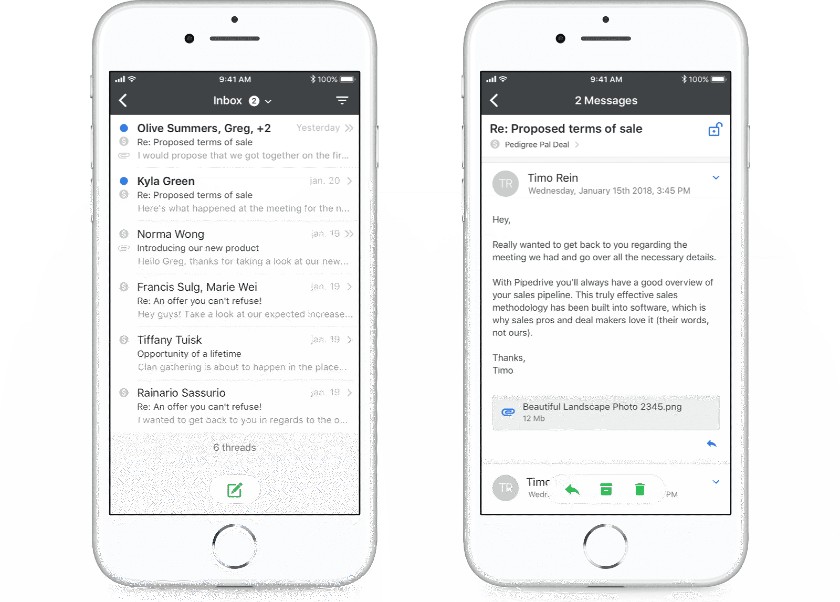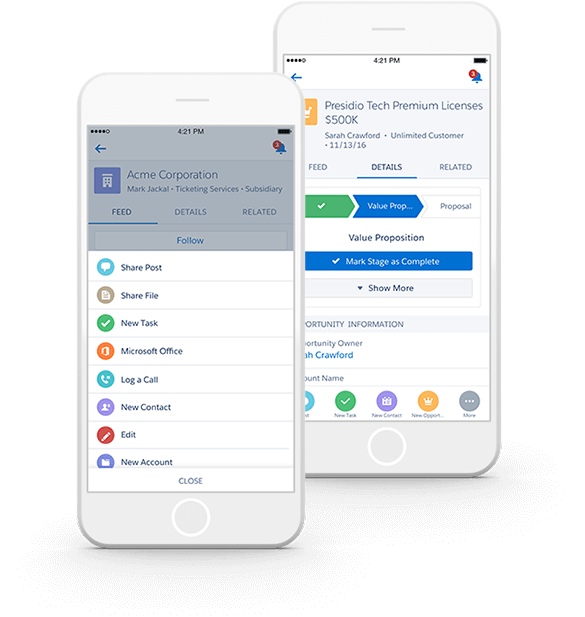 For more insight on mobile CRM products, check out our picks for the top mobile CRM applications for 2021.
Limited Automation Capabilities
The ability to automate workflows is a tremendous time-saving asset for a business. Seventy-four percent of IT and engineering leaders alone estimate that automation has saved their workforce at least 30% of time previously spent on manual processes, and 59% estimate they've saved at least 30% on costs by using automation tools.
Nearly all modern CRMs have workflow automation capabilities through built-in automation tools and integrations with software products like Zapier. There are also modern artificial intelligence (AI) tools that provide automated sales insights.
If your CRM's features are limited or absent of automation functionality, it's behind the times and you need a CRM update. While your provider may have upgrade options, you may also choose to switch over to a new CRM product with strong automation capabilities. Software like Zoho CRM and Freshsales allow workflow automation to be configured internally in their systems.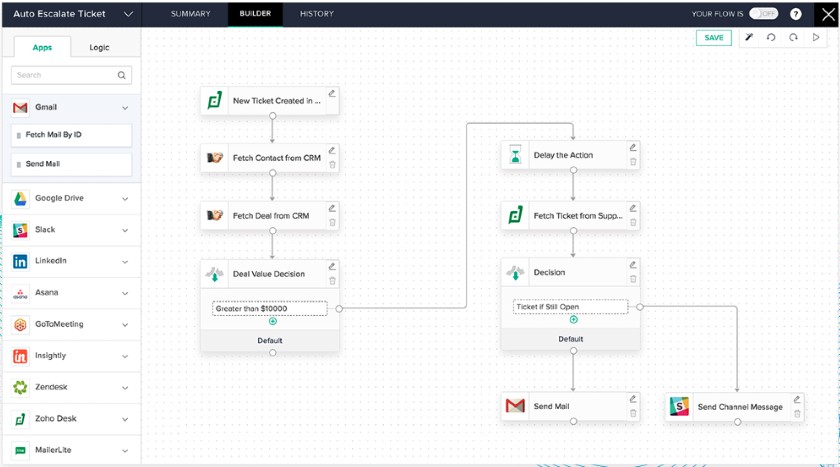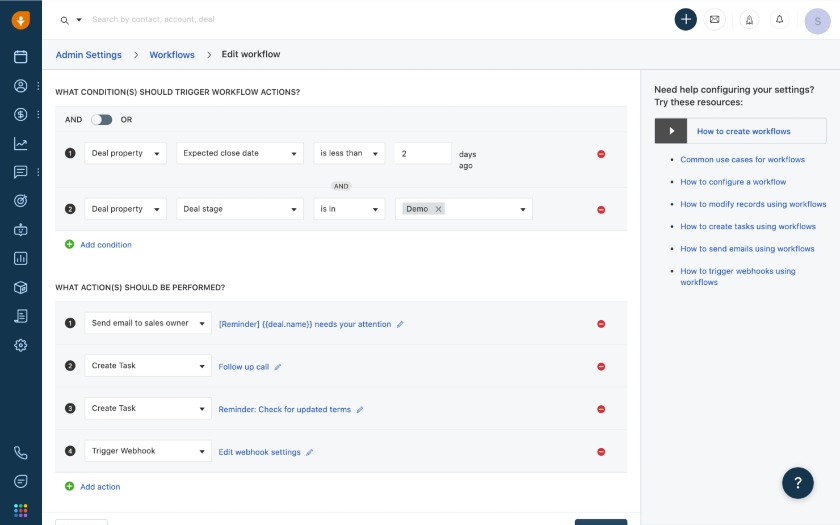 Another way to enable workflow automation is by updating your current CRM software product to the most up-to-date version or upgrading to a higher plan tier (assuming the update or upgrade enables new automation capabilities). Most CRM software is updated frequently to enhance security, usability, and functionality.
Another way to update your CRM for workflow automation functionality is by integrating with online automation tools. For example, let's say your CRM offers only basic workflow automation, such as adding contact data into the system when someone fills out a form online or emails your business, but you're looking for more elaborate workflow automation.
If your CRM integrates with Zapier, you can set up automated workflows between your CRM and many external applications. Sophisticated workflows can now be automated, such as sending automated drip email campaigns after a customer clicks on a product link a certain number of times. Zapier integrates with many popular CRMs, including Salesforce, Pipedrive, and Zoho CRM.
Poor Fit With Current Operation
Another way your software's features can be outdated and in need of a CRM update is if it simply doesn't fit your business operations anymore. Your business may have purchased a CRM for one reason, or started with a free CRM, but now find it lacks features you need.
Here are some reasons your CRM may not fit your current business operations:
Lacks relevant integrations: Your business may use third-party tools your current CRM can't integrate with.
Business pivot or expansion: Your business may have initially purchased an industry-specific CRM, and then expanded to more industries or even changed your entire business and service model, rendering the specialized CRM inadequate.
Inability to scale the CRM: Your business may have outgrown its CRM to the point it can't handle the number of users or the necessary features your business needs.
When it comes to updating your CRM due to a lack of operational fit, the most common method is switching to a completely new solution. However, there may be times where your CRM update can take place by simply updating the system's software version, such as if a desired third-party integration is available but requires a system update or tier upgrade.
There may also be scenarios where a business makes a major change to its business model and customizing the data fields in the portal can suffice. For example, if a business changed from a technology consulting firm that bills hourly to a software provider that charges per user, it can change the data fields in the CRM from "hours billed" to "number of users."
2. Defective Data Signals You Need a CRM Update
Defective data within a CRM is a major sign it's time for an update. It typically includes information being missing, out of date, duplicated, or scattered throughout multiple systems, putting your sales and customer service teams in inadequate positions to do their jobs.
A common cause of defective data is poor CRM adoption by your team. If your employees aren't using your CRM, they aren't entering data into it, which in turn creates information gaps. Additionally, if they are using another system to enter data, information becomes scattered and difficult to track.
For example, an employee may use their personal Excel sheet to enter important customer data because of convenience or that they are more comfortable with using Excel than the CRM. Ignoring the CRM, however, makes the customer information inaccessible to their colleagues.
Misconfigured processes can also lead to data duplication in your CRM database. For example, if your sales reps are manually adding the same contacts that are being automatically imported through workflow automation from emails or online form submissions, those contacts may be entered twice (or duplicated) in your CRM database.
Some CRMs enable you to update your database using a deduplication tool. This tool identifies potential records that are similar or exactly the same, then notifies you and enables you to merge those records into one.
Obsolete data in a CRM system can also be caused by users not updating records or failing to continuously nurture their leads, negatively impacting sales reps. Luckily, data enrichment tools like Clearbit automatically refresh data records with current information and integrate with CRMs like Salesforce and HubSpot.
While not all CRMs have deduplication or data enrichment tools, most (if not all) can mass import or export data, significantly easing the work of updating your CRM's database. HubSpot, for example, allows you to export information that is filtered by data fields, and import using drag-and-drop uploading.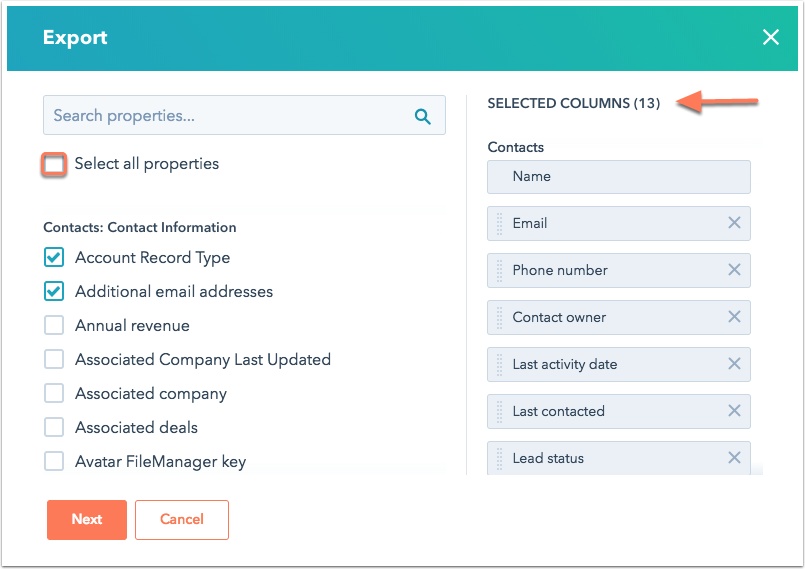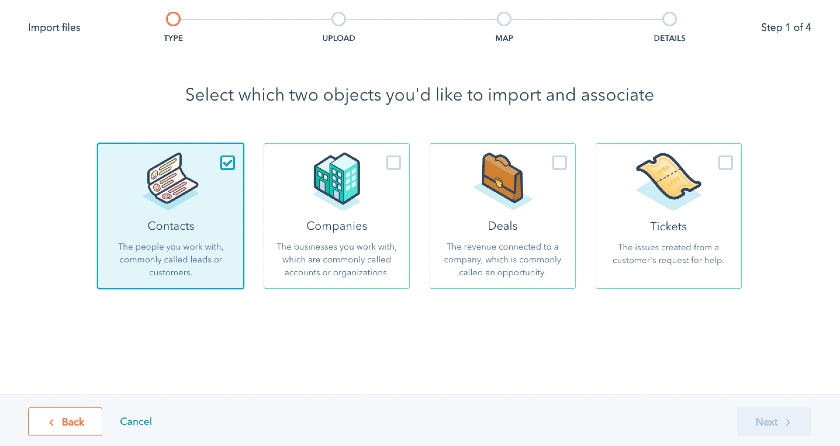 Looking for other ways to get the best use out of your CRM? Check out our article on CRM best practices for small businesses.
3. CRMs That Are Expensive to Maintain May Need a CRM Update
If your CRM is costing your business more than it's helping, it's time for an update. When evaluating costs, take into account the time element of training to use the platform and learning new features. CRM training may also require costs for hiring training professionals and negatively impact productivity (at least temporarily) by taking away employees from actively selling.
Referring back to CRM storage methods, your CRM may also be expensive to maintain if its applications are run and data is stored on an on-premise server. This requires additional hardware and technical personnel to manage, creating far more expenses than a cloud-based CRM does.
CRM providers frequently issue price increases or change user minimums that increase the cost of subscription plans. If the pricing of your current CRM's plan is the issue, you could update by downgrading to a lower-priced tier. Otherwise, updating your CRM to reduce expenses may require changing software providers.
Some CRMs offer a free-forever plan that provides basic features like contact organization and lead management. To discover free options best suited for your business, check out our picks for the best free CRM software.
4. A Poor User Experience Shows the Need for a CRM Update
The last sign that it's time for a CRM update is a poor user experience. The main factors that cause a negative user experience include poor customer support, or poor usability when navigating the interface, operating the features, or setting up your account.
Customer Support
CRM providers differ in the level of customer support and types of access offered to users. Some are available 24/7 while others only assist during standard business hours. Support may be accessible by phone, email, live chat, self-help, or any combination of these. Some CRM providers like Salesforce even answer questions on social media platforms.
If you have trouble contacting your CRM provider, or are able to get in touch but receive poor service, there are two ways you can approach a CRM update. The first is by changing CRM providers entirely and transitioning into a new product that has better customer service reviews.
The second way is to upgrade to a higher-tier CRM plan. Some CRMs, such as Bitrix24, increase the customer support included as businesses upgrade to higher-tier plans. Zoho CRM has a similar method for tiered customer support, but users pay more for higher-quality customer support packages instead of upgrading their entire plan.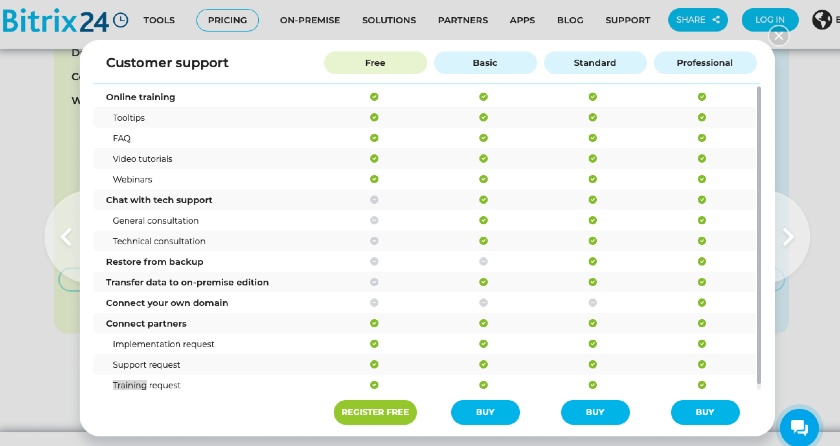 Ease of Use
If your team is struggling to navigate or operate your CRM platform and it's ruining the overall user experience with the product, it may be time to move to a new product that emphasizes simplicity and the user experience. One issue could be that your CRM software version isn't up to date.
Older CRM interfaces can have clunky layouts and be intimidating with a lot of button options to choose from, especially compared to new interfaces with cleaner looks, calming colors, and minimal buttons. By updating to your CRM's newest software version, you often gain access to a better aesthetic and a more intuitive interface.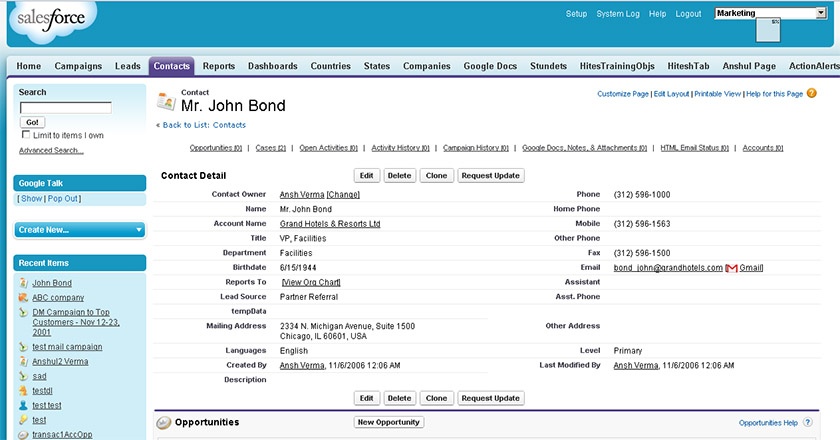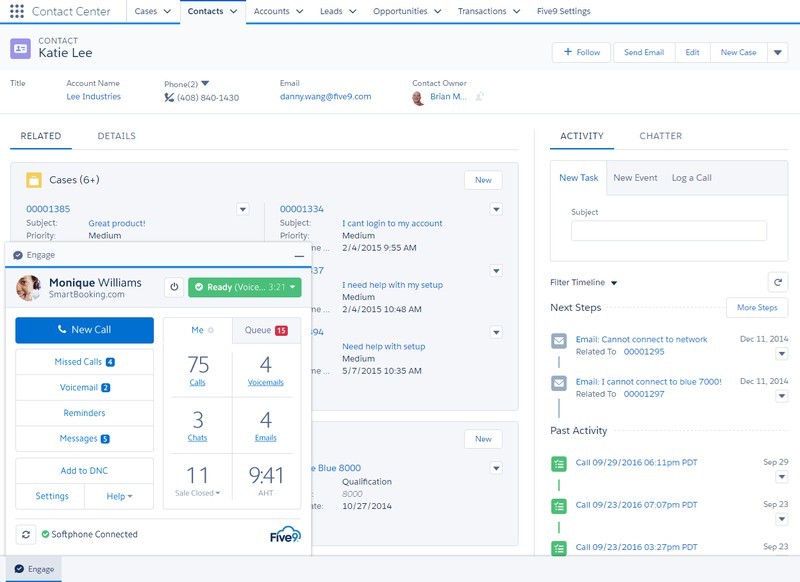 If operating the CRM features is an issue, it's an excellent idea to update to a new plan that includes additional training from the CRM provider. CRMs like Pipedrive also have training tutorials through their online Pipedrive Academy courses.
Bottom Line
Once you've determined a CRM update is necessary, you may need to update to a newer version, upgrade your subscription plan, perform CRM maintenance such as cleaning and updating your data, or migrate to new software that better suits your business needs. No matter which route you choose, updating your CRM results in a more effective, productive sales team equipped to reach business goals.
You May Also Like…