Crowdfunding Fulfillment Services: How To Ship Backer Rewards
A successful crowdfunding campaign isn't complete until you have rewards in your backers' hands, which relies on efficient order fulfillment and shipping. The fulfillment process for crowdfunding ventures is similar to that of traditional ecommerce stores. It involves procuring products, receiving shipments, storing merchandise, processing orders, and shipping them to customers.
Here we cover the steps involved to properly manage—and budget for—crowdfunding fulfillment:
Step 1: Choose In-house or Outsourced Fulfillment
The steps of fulfillment can be done in-house or outsourced to a third-party provider that performs "batch fulfillment," such as ShipBob.
Outsourced fulfillment is typically recommended to retail ecommerce businesses that process 10 or more orders per day, but that minimum translates differently for crowdfunding ventures. If you're shipping enough rewards that you'd need to hire staff to get it done—or if your team is too busy with duties outside of fulfillment—hiring a third-party company can save you time and money. We'll cover more considerations for outsourced crowdfunding fulfillment later on.
If you choose to perform in-house fulfillment, you'll need to budget sufficiently for inbound freight, storage, labor, packaging, and shipping for newly launched products (and/or "thank you" gifts). This usually adds up to tacking on about 20% of the total product cost.
Many crowdfunding project owners overlook this key element in their plan. Insufficient budgeting for product fulfillment and shipping can put a sizable dent in your expected profit—or worse, potentially sink an otherwise successful campaign.
Because of this, it's crucial to establish your budget while creating a fulfillment plan for your crowdfunding project.
Step 2: Get Products In
This is the process of procuring the products you'll send out to customers. If you manufacture goods yourself, this step mostly applies to sourcing your materials.
In addition to product costs, you'll need to account for inbound shipping or freight fees. These expenses vary depending on the dimensions of your goods, their location of origin, and your transport method/courier.
The best way to estimate inbound shipping costs is to get a free quote from shipping carriers.
If you're performing fulfillment in-house, be sure to receive your materials or goods properly once they've arrived at your facility. This means using shipment details to check-in your stock by verifying quantities and inspecting for damage. You can work with your supplier or shipping company to be credited for damaged or lost goods.
If you plan to outsource fulfillment, you'll have the merchandise sent to your third-party fulfillment center, where the company's staff will take care of the receiving process.
Step 3: Store Merchandise
Once received, your products will need somewhere to go until it's time to ship, which creates the need for storage.
If your crowdfunding campaign is kicking off a full-scale ecommerce venture, you'll need a long-term storage solution. Renting a dedicated space—such as a garage, self-storage unit, or industrial warehouse—is a popular option for funded startups doing fulfillment in-house. This cost depends on the size of space that your inventory requires, but it starts at around $150 monthly for a 15' x 20' storage unit rental.
On the other hand, if you're shipping out a single batch of manageable "thank you" rewards, your storage requirements are much more minimal. This type of storage can often be done from home or in an unused room of an existing facility, which would cost close to $0.
In either case, make sure you establish a system of organization for your products before moving them into storage.
Alternatively, outsourcing fulfillment to a third-party company provides scalable, on-demand storage. Most fulfillment centers calculate storage fees on a daily basis— so you only pay for the space you use, and additional space is available anytime you need it.
Step 4: Pack Products or Rewards
This step is the process of preparing products or rewards for shipment. In addition to the labor of packing boxes, its costs come from the type of packaging you use. Here are some popular options: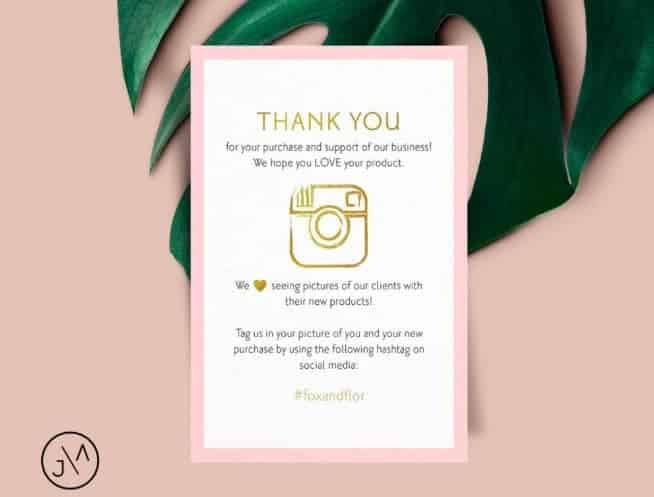 Determine which packaging option is best for your venture at this stage and budget for it by multiplying the cost of each order by the number of orders you expect to ship. If you're working with a single-batch campaign, this figure is easy to find. For traditional ecommerce startups or subscription box services, start by estimating your monthly packaging needs.
If you're doing fulfillment in-house, don't forget to budget for labor costs— even if you plan to do all the packaging yourself. This includes the time spent picking and packing items, performing quality assurance, and labeling packages.
If you're using a third-party fulfillment center, they'll typically have a variety of basic packaging options available at discounted prices. You can also provide your own custom packaging materials for the staff to use on your orders.
Step 5: Ship Orders
Shipping is usually the costliest element in the fulfillment process, so it's vital to figure your total shipping costs and include them in your project plan.
To demonstrate this step, we'll use a sample fulfillment project:
Funding Project: Printing an Olive Oil Soap Recipe Book
Reward: One copy of a paperback book and three bars of handmade soap
Your crowdfunding fulfillment project's shipping costs incorporate four factors. Here's a look at each of them and how they're used to estimate your shipping outlay:
Measure the size (Length x Width x Height) of the box or envelope you're using to ship and weigh the final packaged item on a scale.
A box or even small chipboard envelope can add several ounces to your final weight, so you need to find the packaged weight of your shipments rather than that of the product alone.
Keep in mind that shipping carriers always round up to the next pound, so lightweight packaging is important to keep fulfillment costs low.
Our example ships in: 4" x 6" x 1.5" box
Packaged weight: 4 lbs.
Sending rewards out all at once upon funding is called batch fulfillment, and in these cases, the total number of packages you're shipping plays directly into your outlay.
This figure can be hard to predict since you won't know exactly how many backers you'll end up with, but you can estimate by dividing your total funding goal by the reward or tier amount.
For an ecommerce store launch, you'll need to estimate the initial rollout batch, plus forecast ongoing sales based on demand.
Our example will ship in one batch:
Funding goal: $5,000 ÷ Reward Tier: $50 = 100 Total Shipments
This factor is hard to predict since you don't know where all of your backers will be located, but it's helpful to come up with a rough estimate.
If you market to groups in certain geographic areas—such as local clubs, associations, or hobbyists—you can estimate those as delivery locations.
For example, a US-based surfboard wax manufacturer could expect to send the bulk of its production to California and Hawaii, plus a lesser percentage to Eastern coastal states.
Our example project was marketed heavily to California olive growers and regional luxury spa and personal care markets. We'll estimate 50% of deliveries heading to California and 50% to other major cities in the continental US.
If you're casting a nationwide net for funding and don't expect geographical prioritization, it's safe to spread percentages among major cities for your estimate. Your estimate might account for 25% New York, 25% Los Angeles, 20% Dallas/Houston, 15% Chicago, 10% Miami, and 5% Atlanta deliveries.
You'll need to budget for international shipping, too, if your project accepts worldwide backers.
UPS, FedEx, and USPS are the top choices for US-based shipping. Each carrier offers several service levels: Ground shipping is the least expensive method with UPS and FedEx, while USPS offers inexpensive First-Class Mail and Priority rates for light packages.
Of these, USPS is ideal for lightweight items under two pounds, but also check out its flat-rate boxes if you're shipping a small, heavy item. For large or heavy items weighing more than five pounds, UPS and FedEx generally are better choices.
In our example, the book and soap bars all fit in a USPS Priority Mail flat-rate box that costs $7.70 shipped anywhere in the US.
With the four pieces of information from above, you can find accurate shipping rates by visiting a carrier's website. Alternatively, you can use shipping software to compare rates and even score discounted pricing.
Average the cost of shipping packages to backers in your various expected locations to get your shipment cost estimate. Multiply that by the estimated number of packages you'll be shipping to get a total shipping estimate for your project, as shown in our sample below:
Shipment Cost Estimate: $7.70 per shipment
Number of Packages: 100
Shipping Estimate for Project: $770.00
Planning your expected shipping outlay is important no matter which fulfillment strategy you choose. Since third-party fulfillment companies regularly ship massive amounts of parcels, they usually qualify for volume discounts—and pass those savings along to their clients.
If you plan to outsource fulfillment, your fulfillment partner can help you better understand their exact shipping charges and plan for a total budget.
Considerations for Outsourced Crowdfunding Fulfillment
The expenses involved in the above processes—inbound transportation, storage, packaging, and shipping—combine to represent the total fulfillment cost of your crowdfunding project.
For many entrepreneurs, this cost—coupled with the time-intensive nature of fulfillment—can be hard to swallow. Outsourcing the fulfillment process to a third-party provider is a way to save both money and time. These specialty providers companies receive, sort, and store your inventory in strategically located warehouses—then package and ship them to your customers.
Read our guide to third-party fulfillment companies to learn more.
Hiring a third-party crowdfunding fulfillment service offers many advantages. Here are some of the ways outsourced fulfillment can benefit your crowdfunding venture:
Crowdfunding Fulfillment Service Options
While there are thousands of fulfillment companies, only a small percentage of them are viable partners for Kickstarter fulfillment or other crowdfunding ventures. Most 3PL providers only work with ecommerce stores on an ongoing, consistent basis supported by a minimum monthly order volume and 6- to 12-month contracts.
Those that do fulfill orders for crowdfunding campaigns offer specially designed batch-fulfillment programs. Here's a list of some 3PL options compatible with batch fulfillment:
ShipBob offers adept batch-fulfillment programs and has no monthly minimum for traditional partnerships—so if your crowdfunding project turns into an ecommerce startup, you'll already be in the right place. It's also compatible with FDA-regulated and temperature-sensitive products.
ShipMonk doesn't offer climate control and has more product restrictions than most 3PLs, so it's best for easily-managed merchandise.
To receive a custom quote, reach out to a fulfillment provider through its website.
Bottom Line
The crowdfunding model is an effective way to fund and launch small businesses or creative ventures—but without sufficient planning for fulfillment, projects are prone to failing or facing unanticipated losses.
A solid understanding of the fulfillment process is one of the keys to success in the crowdfunding arena. This enables entrepreneurs to create—and budget for a—functional fulfillment plan.
Third-party providers are an economical alternative to doing in-house fulfillment. ShipBob offers batch-fulfillment services that take the hassle out of rewarding your backers, and its industry expertise can help you construct a solid plan.
You May Also Like…