Crowdspring is a freelance site that allows users to build their brand with the help of freelancers in creating various projects such as graphics, illustration, and business content. It provides a platform for users to post projects and receive ideas and designs from creatives that they can choose from. We compiled Crowdspring user reviews from around the web and determined that they generally have positive ratings. We also compared the most popular pricing options available.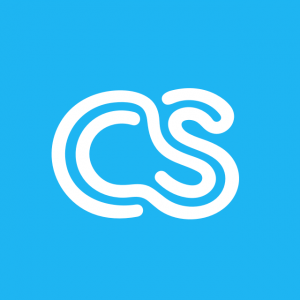 Summary of Crowdspring Reviews
What Crowdspring does well:
Users who gave Crowdspring a positive review said that they are able to save time and money because of the quality of the output they get from the platform. They also like how fast the talents from Crowdspring respond to a project.
What Crowdspring does not do well:
Users who gave Crowdspring a negative review said that it is sometimes difficult to communicate with some designers due to language barrier.
Most Helpful Positive User Review
One user who gave Crowdspring a positive review on ResellerRatings said that she is extremely happy that she was able to get quality output from designers from the platform faster and cheaper.
Most Helpful Negative User Review
One user who left a review of Crowdspring on ResellerRatings said that he has difficulty communicating with the designer because of the language barrier.
Crowdspring Pricing
Crowdspring provides many design services for users to choose from. As an example, the pricing for logo designs is shown below. The main differences between the plans are the number of designs, project privacy, promotion, and support. Pricing plans for other services can be accessed on the Crowdspring website. Crowdspring employs a fixed price setup.
Plans

Price
Fixed Price in $

Number of Designs to Expect

Silver

$299

About 60

Gold

$499

About 90

Elite

$899

About 20 elite designs

Platinum

$1,199

About 90 premium designs
Crowdspring Features
Check out the list below for some of Crowdspring's features.
Diverse choice of talented creatives
Money-back guarantee
Excellent customer support
Intellectual property protection
Useful Crowdspring Resources
Top 59 Free Job Posting Sites & Paid Options for Small Businesses – Want to know the best posting sites to hire new talent? We discuss the free and paid options for you to choose from.
6 Best Freelance Websites for Employers 2018: Upwork, Guru, Fiverr & More – Want to easily look for qualified freelancers? We list down the top 6 websites for you.
29 Creative Ways to Find Employees Online & Off – In this article, you can learn tips and information about time-saving ways to find new employees.
Crowdspring Overview Video
This video provides an overall background on what Crowdspring can do to help you build your brand with the help of talented creatives.
Top Crowdspring Alternatives
Not sure if Crowdspring is the right fit for you? Read our reviews of all top freelance sites for comparison or check out one of these three Crowdspring competitors.