Curb appeal refers to the first impression a house makes when viewed from the street. Increasing a property's curb appeal attracts more homebuyers and interest, with studies showing that curb appeal can add 7% to a home's sale price. Many of the best curb appeal tips are simple and affordable, like landscaping and adding decor. We've gathered some of the best ideas to help you and your listing clients make strategic improvements to increase the value of each property you are trying to sell.
Once you improve the curb appeal of your properties, show off the property's exterior in your marketing strategies. Make a property landing page using Placester to gain exposure for the listing. With Placester, you can create and customize beautiful websites and landing pages easily with its real estate templates, customization options, and marketplace of professional services. Plus, you can try it free for 30 days.
Here are 24 of the best curb appeal ideas, divided into categories like landscaping, feature updates, decor, and lighting:
Landscaping Ideas That Add Curb Appeal
Landscaping doesn't have to be extremely difficult, expensive, or over the top to make a big difference. A house with curb appeal, thanks to its clean and updated landscaping, will make a huge impact, but it doesn't have to be complicated. In fact, agents who are successful in real estate know when it comes to landscaping, less is often more.
1. Add Edging to the Flower Beds
Edging is one of the best curb appeal ideas because it is straightforward and effective. Adding edging defines spaces and makes your flower beds and shrubs look intentional and complete. It also makes lawn maintenance easier, which can be appealing to prospective homebuyers. Plus, edging can be as simple, unique, or creative as you want it to be. Purchase rubber or brick edging from any nursery, a local hardware store, or Amazon.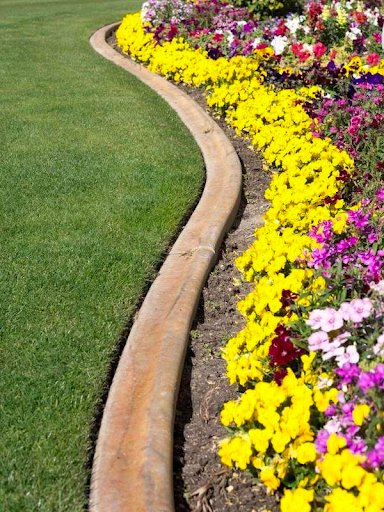 ---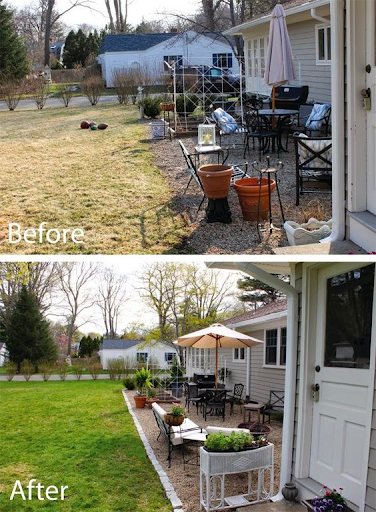 ---
2. Clean Up All Landscaping
Having established landscaping is a great home feature, but homeowners often fall behind on maintaining the landscaping by trimming bushes and shrubs. Where greenery has become overgrown and blocks the view of the home or impedes the approach, it's time to get out the shears. Clean landscaping is incredibly important for increasing curb appeal, so make sure this step is an integral part of your real estate listing checklist.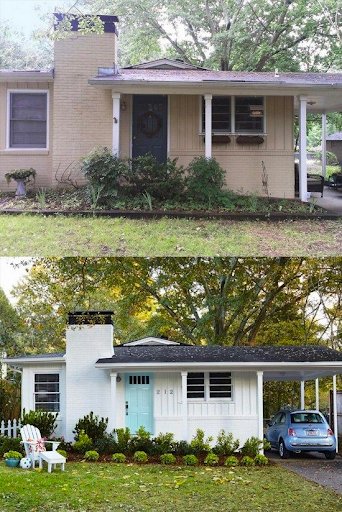 ---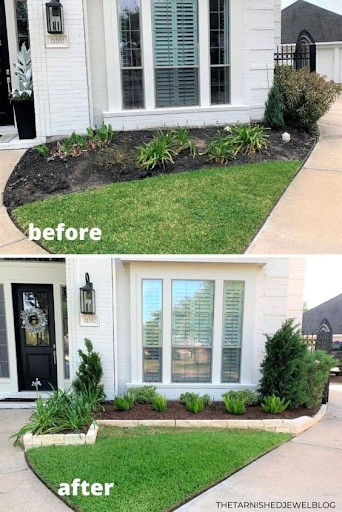 ---
3. Create a Path to the Front Door
Another simple yet essential curb appeal tip is to establish a path to the entry of the home from the road or driveway. This adds a more welcoming touch to the home and visually improves the first impression of any home. This path can be made of concrete, pavers, or brick. You can also line the path with trees, hedges, and flowers.
If your listing already has a pathway to the front door, consider how to create curb appeal by enhancing it. This could mean adding edging, river rocks, mulch, or simply lining it with potted plants or solar lights.
Pro tip: When planning your pathway, remember to work with the architecture and overall home style. If you plant a feminine, flowery Victorian garden in front of a masculine, ultra-modern house, for example, it will look mismatched and isn't likely to increase your return on investment (ROI).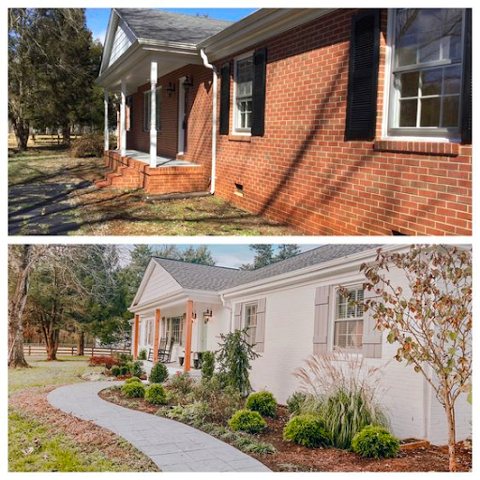 ---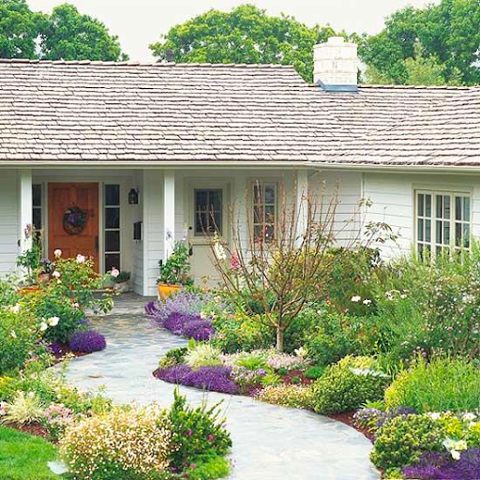 ---
4. Add Fresh Rubber Mulch
Rubber mulch comes in various colors and frames your home and planting areas, making the landscaping pop. Mulch can be purchased at most major home improvement stores year-round, like HomeDepot or Lowe's, and keeps plants healthier longer and fungus and weeds in check. This makes it one of the best tools for an easy curb appeal update.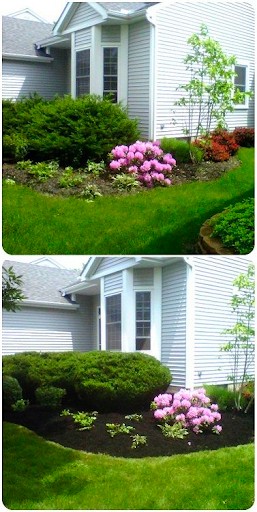 ---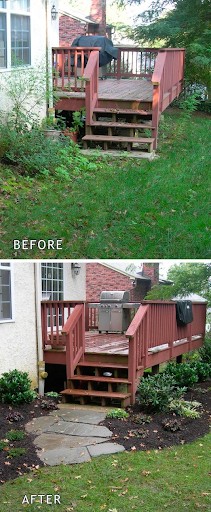 ---
5. Update Flower Beds With River Rocks
If you or your listing clients want to try something different to increase the curb appeal for selling a house, consider updating flower beds with landscaping rocks instead of mulch. River rocks, lava rocks, and other stones give houses a modern look that can be customized with different colors and sizes. Plus, landscaping stones can prevent weeds, which is a big bonus for buyers who want low-maintenance landscaping, including homes in arid climates.
Pro tip: As you plan curb appeal upgrades, ensure you also gather the best and most descriptive real estate words for the home's listing description. Using terms like "established landscaping" or "mature trees" can pique buyers' interests and even help your listings appear in searches for specific home features.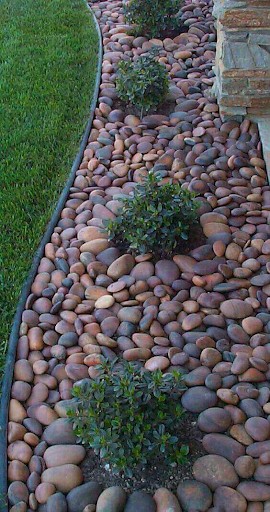 ---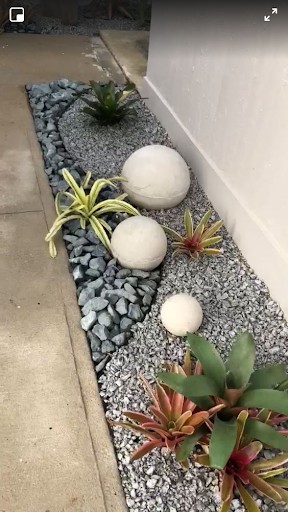 ---
6. Incorporate Rainscaping
If you're looking for unique curb appeal ideas to give your listing clients, rainscaping might be a perfect solution. Rainscaping is a modern landscaping trend that collects and directs water runoff, producing both environmental and economic benefits. By redirecting runoff using rocks, rain barrels, rain chains, and other elements, rainwater is prevented from puddling and from polluting drains. Instead, it's saved and directed to flower beds, gardens, lawns, and other areas.
Improvements like this add both a design feature and a functional element to the home. When homeowners incorporate suggestions like this, make sure you take before and after photos and use these improvements as you market yourself to other listing clients. For more tips to nurture homeseller leads, read our guide on how to get real estate listings.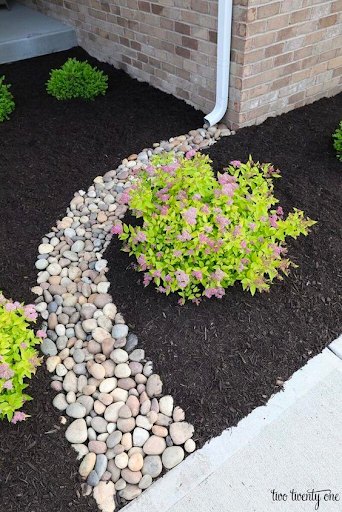 ---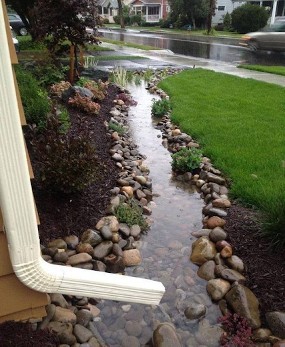 ---
Curb Appeal Ideas to Update or Upgrade the Home's Exterior
Some of the best curb appeal tips are relatively simple tasks most homeowners don't think about or complete on a regular basis. By paying attention to home features that are easily forgotten by homeowners, you can suggest simple updates and upgrades that transform the house's appearance from the street view.
7. Pressure Wash the Driveway
Driveways and sidewalks are designed to be low-maintenance, so they usually don't get much attention from homeowners. However, driveways are usually clearly visible in listing photos and can even take up a significant part of the photos.
By pressure washing the driveway, pathway, deck, fence, and siding, the home will look brighter and fresher. It's incredibly impactful for such a small cost, so power washing the home (or hiring someone to power wash exterior areas) could be something you suggest or even a service you provide as a seller's agent.
If you plan to host open houses for your listings, keep in mind that guests will notice any home features related to parking. Make sure you develop an open house checklist and include cleaning the driveway or adding parking signs as needed.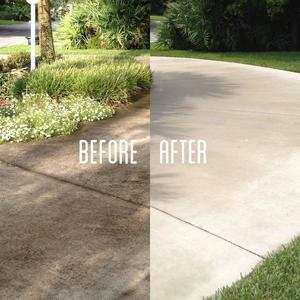 ---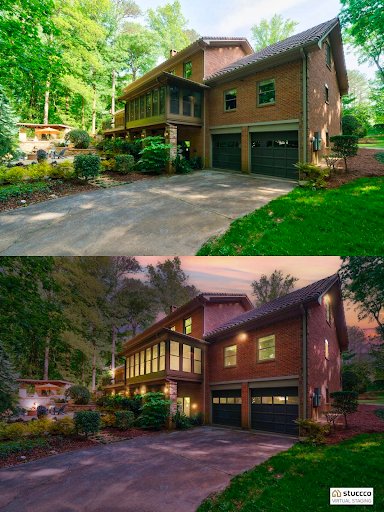 ---
8. Clean the Roof
Just like a driveway, a house's roof is clearly visible in real estate photography and heavily impacts the way the house looks. While home inspectors will look closely at the functionality of a home's roof, homebuyers who are forming a first impression of a house will primarily be thinking about its appearance. Cleaning the roof can improve the entire home's exterior curb appeal and prevent deterioration. You may not even realize how much dirt is visible on the home's roof until it has been cleaned.
If you're a new real estate agent, one of the best tips for your career is to develop a list of trustworthy home professionals to recommend. Create relationships and partnerships with contractors, handymen and women, home painters, roofers, plumbers, electricians, and other home service professionals. This is a great way to build your network and build trust with your clients.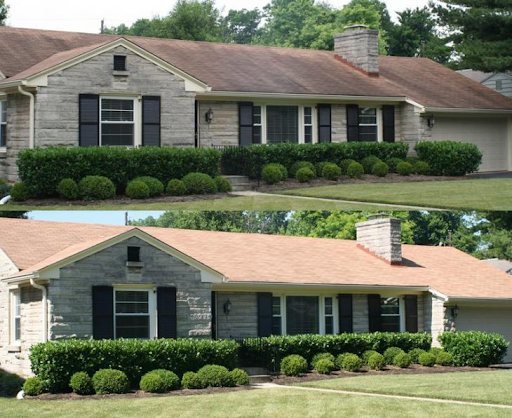 ---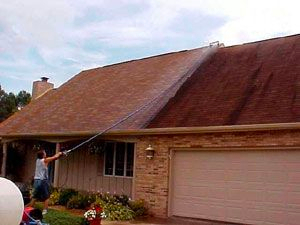 ---
9. Bring New Life to an Old Fence
Fences are a great feature for any home, but they also require significant time and money to maintain. When you visit your listing for the first time, pay attention to the fence's condition. If any repairs or maintenance work needs to be done, make sure to include this in your suggestions for listing clients. Specify whether the fence needs to be pressure washed, repaired, repainted, or restained. Make sure you clarify with the homeowner whether they want to hire a professional or make the improvements themselves.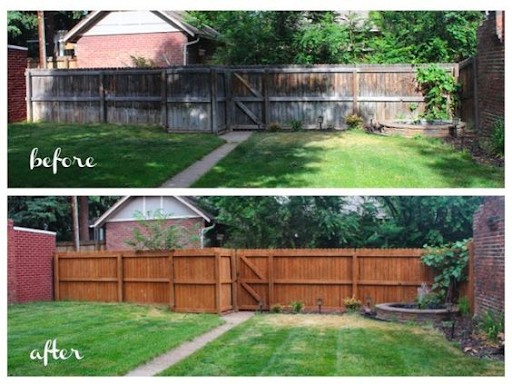 ---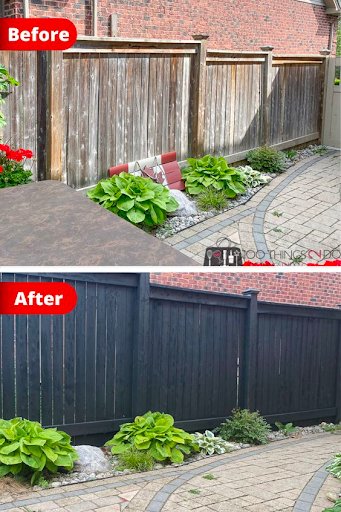 ---
10. Update the Front Door
When considering how to update the front of your house, painting the front door is arguably one of the most common curb appeal ideas discussed. The front door has a major impact on the way a house looks, and improvements are usually extremely easy to make.
For instance, a quick refresh with paint or even replacing the front door or the door's hardware can instantly refresh the whole look of a home's exterior. If you want to generate real estate leads who are tech-friendly, consider upgrading the hardware to include electronic entry and smart hardware.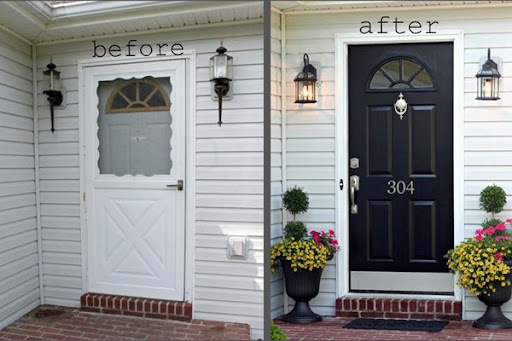 ---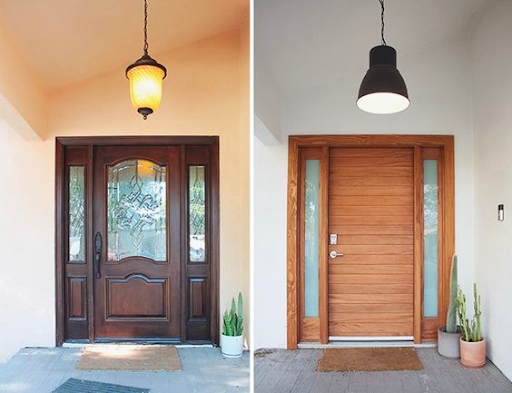 ---
11. Refresh the Garage Door
For homes with garages, make sure you evaluate the visual appeal of the garage doors. Garage doors take up a lot of visual space and undeniably play a big part in a buyer's first impression of the home. Luckily, there are many ways to give a makeover to a garage door without spending much money. While there are cases when homeowners may need to replace them, most garage doors can be transformed with paint, a gel stain, or garage door cover panels.

---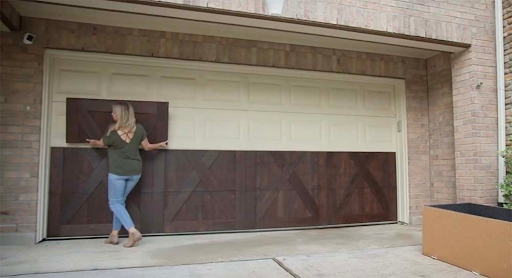 ---
12. Disguise Unsightly Trash Cans & Utility Boxes
All homes have essential items that just don't look pretty―like trash cans, air conditioning (A/C) units, water meters, or electrical boxes. Instead of leaving these eyesores out in the open, there are various ways to disguise or hide them.
For example, many utility boxes can be painted to blend in with the house. On the other hand, trash cans can be hidden away using wood panels, lattice enclosures, and portable storage units. The homeowner could hire a local carpenter or handyman to build them or purchase them from Amazon or local hardware stores.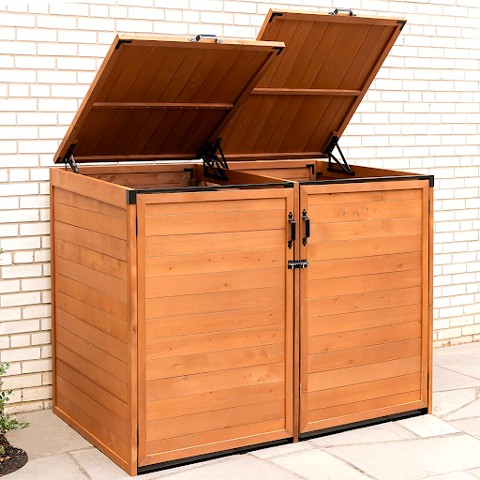 ---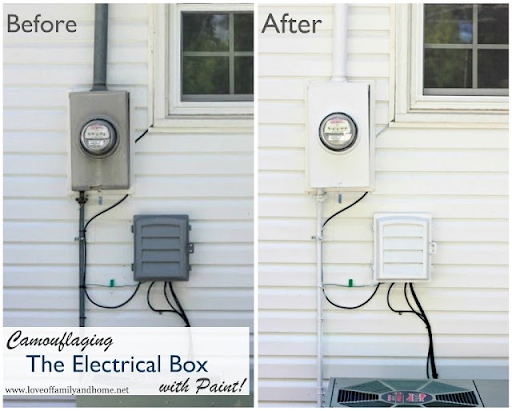 ---
13. Repaint the Home's Exterior
All houses experience environmental wear and tear that requires periodic maintenance. Over time, the color and condition of a house's exterior will become faded or damaged, and a new coat of paint can bring it back to life. While painting a home's exterior isn't the most simple or easy way to increase curb appeal, it is arguably the most impactful.
The National Association of Realtors (NAR) Remodeling Impact Report shows that homeowners who painted their houses claimed it improved the functionality and livability of their homes by 52%. They also rated exterior siding as their favorite home improvement project. When it comes to curb appeal, impact equals increased return on investment (ROI).
14. Add Faux Brick or Stone Panels
Homes with stone exteriors are extremely popular. In fact, it is estimated that homes with stone veneer improve ROI by about 80%. If your listing doesn't have brick or stone, consider installing panels to create visual appeal and increase the home's value. Stone panels are ideal for covering cinder brick foundations or accenting existing siding.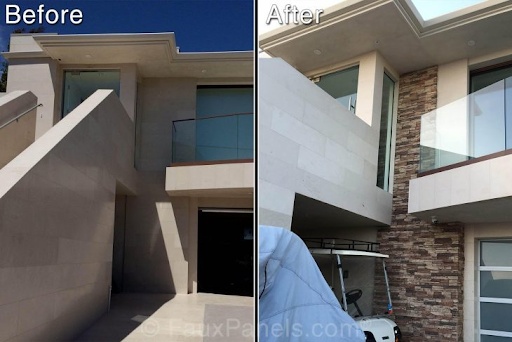 ---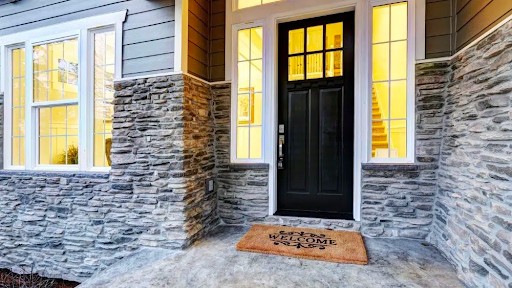 ---
15. Stencil a Concrete Porch
Concrete patios and porches aren't necessarily an eyesore, but they don't contribute to a home's overall curb appeal. An extremely affordable way to change this is by painting a pattern on it with stencils. Stencils mimic the look of tile or brick and instantly add personality to the home. This is one of the most affordable curb appeal tips you can offer to homesellers, which can significantly increase buyers' interest in the home.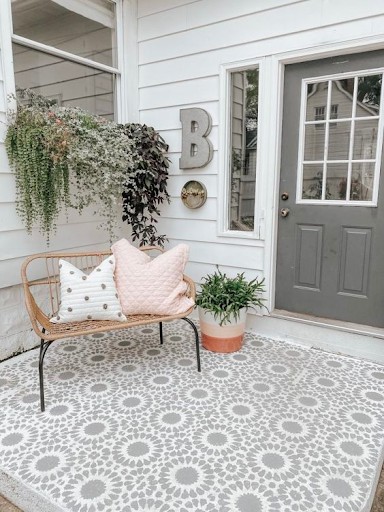 ---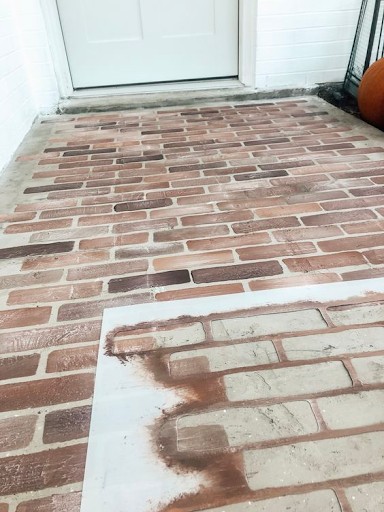 ---
16. Spruce Up Your Mailbox
Since mailboxes are placed closer to the road where people walk or drive, it is a notable feature of the home. If it's damaged or dated, you have an opportunity to capture potential buyers' attention by making some simple upgrades. Encourage the seller to get creative by adding stone and brick facades, brick platforms, and flowers to complement the rest of the home's curb appeal updates. It's a small-cost project that can make a big first impression on prospective buyers.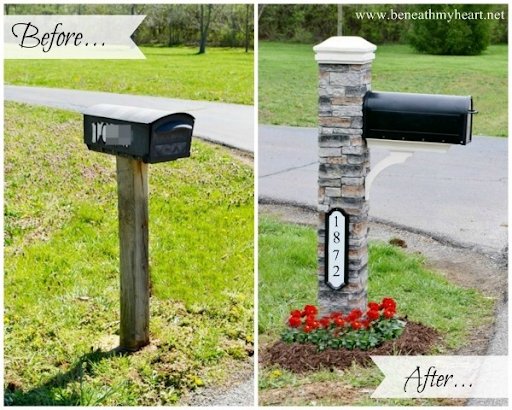 ---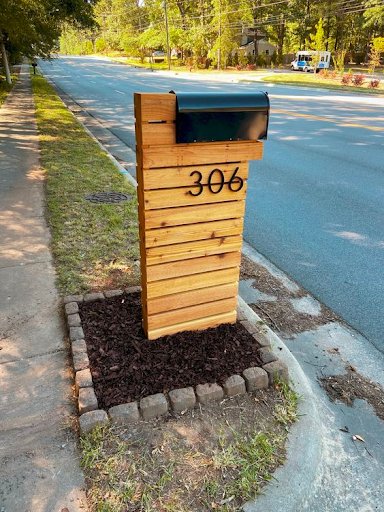 ---
Exterior Home Decor Ideas to Improve Curb Appeal
Most people think that all curb appeal upgrades require labor-intensive maintenance or permanent changes to the home. However, you can enhance the attractiveness of any house by simply adding a few decor items, like planters or window boxes. Here are five of our best curb appeal tips for adding products to improve the house's look.
17. Install Window Boxes
Windows are a critical feature for curb appeal. If the windows look dated or plain, adding window boxes is a simple and affordable way to add depth to the home and incorporate a pop of color and design. Window boxes and installation hardware is available at most hardware stores, although many homeowners with just a few simple power tools could easily build their own. Fill them with colorful, flowering plants for the current season to maximize curb appeal to potential homebuyers.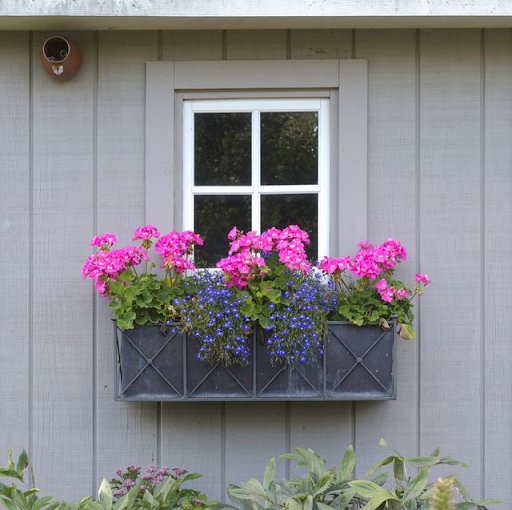 ---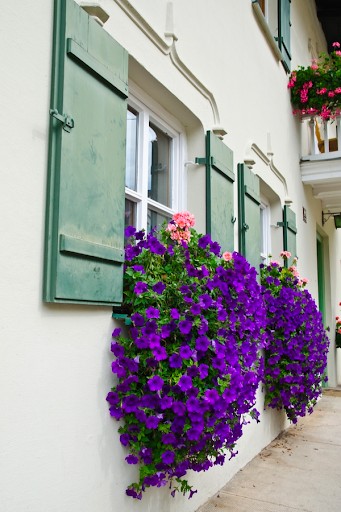 ---
18. Add a Decorative House Number
House numbers might not be the first thing you think of when it comes to curb appeal ideas, but it's almost always something that buyers and visitors notice as they are looking for the home. House numbers help visitors identify the home, and decorative house number signs are an easy way to impress anyone who passes by.
There are many ways to make your house number pop without making a large dent in your budget. There are many beautiful DIY house number ideas online, or you can buy custom house number signs from artists on Etsy. This is another example of a low-cost value-add you could offer during your prelisting presentation as a benefit for homesellers who choose to work with you.
While you are marketing your listing, take extra care to make the property easily identifiable to visitors and potential buyers with at least one real estate sign. Buyers expect a sign in the yard of a house for sale, but making a custom sign for your properties brings a level of professionalism to the showing or open house to make the home feel more special. Plus, it's easy to create custom designs and signs with VistaPrint. Simply upload your premade design, choose a VistaPrint template, or collaborate with a designer. See how VistaPrint can improve your real estate marketing today.
19. Hang Wind Chimes
The sound of wind chimes in a gentle breeze is calming to many people, appealing to the homebuyer's senses through sound and sight. To keep the sound pleasant and relaxing, choose wind chimes that provide a softer rather than loud or clanging sound.
Placement is also important since homebuyers usually want to hear wind chimes when sitting outside but not necessarily when they wake up in the morning. Hang wind chimes a bit away from the home's bedrooms, ideally in an outdoor seating or garden area.
20. Add a Doormat
Doormats instantly make a home feel cozy and welcoming. If the homeowners have had the same doormat out for some time, it probably looks worn and faded. Before prospective buyers come to the home, put down a new doormat to make it look fresh.
For a unique addition to your real estate listing marketing plan, order a customized doormat with your logo for open houses and showings. Small things like this show your clients and potential buyers how you think of every detail. Alternatively, you could gift your listing clients a new doormat while you sell their home or as a closing gift.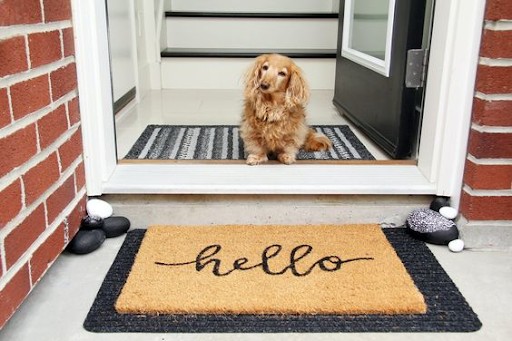 ---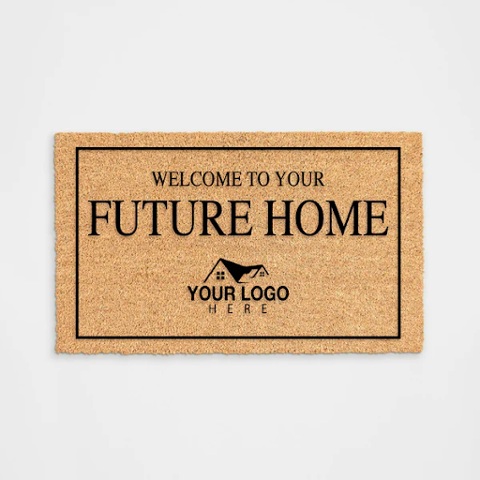 ---
21. Enhance Curb Appeal With Large Planters
Even if the property already has established landscaping, adding large planters with colorful flowers will enhance the curb appeal. Place planters near the garage doors, front doors, and outdoor living spaces, or line the pathway to the front door.
If you pay attention, professional home staging almost always incorporates greenery to bring a sense of life and pops of color to every space. Choose large planters that complement the home's aesthetic and watch the space come to life.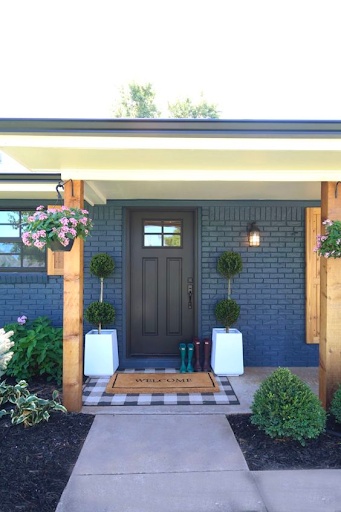 ---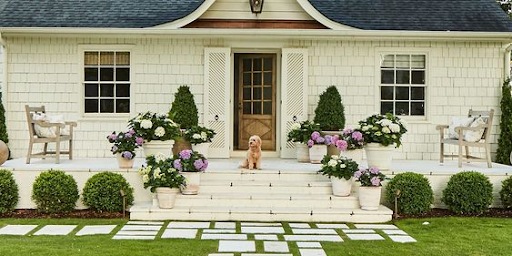 ---
If you want to leverage the power of home staging to attract a higher number of potential buyers, try virtual staging. With BoxBrownie, you can get virtually staged images back in 48 hours. It's a cost-efficient and time-saving method of displaying the full potential of a seller's home for less money than physically staging the home. Plus, in today's virtual first world, it can result in more showings and bring in offers quickly.
Exterior Lighting Ideas
Fifty-six percent of Americans said that creating outdoor living spaces was their highest priority in 2022. This shows that the curb appeal updates you make will be evaluated by potential buyers and appreciated by future homeowners even more. In addition, outdoor lighting is the number one feature Americans want to add to their outdoor spaces. Therefore, by adding outdoor lighting to your real estate listing, you'll appeal to a large percentage of homebuyers who may be actively looking for it.
22. Update Exterior Lighting & Accents
Almost all houses have a few exterior lights built into the house, but they may be dim or limited to certain areas of the home. Evaluate the exterior lighting and suggest upgrades like brighter lights, adding lights in other areas, or even smart lighting. Although smart lighting often requires a professional to wire new fixtures, it also increases the home's value.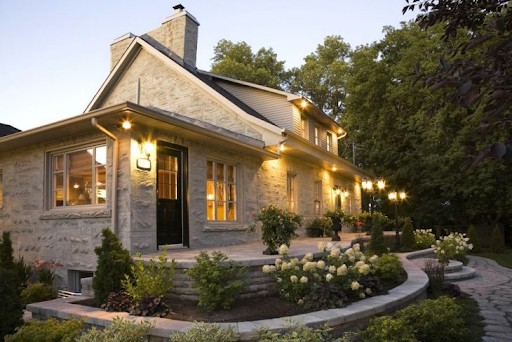 ---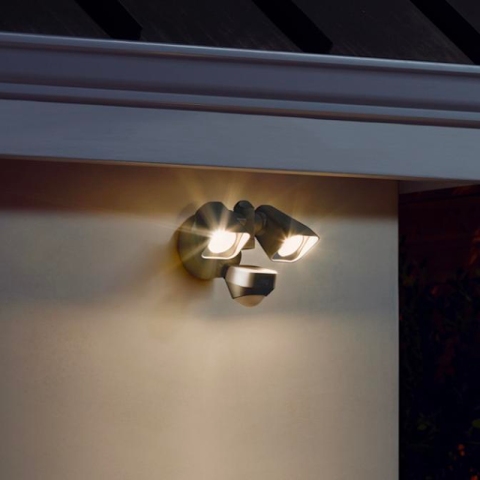 ---
23. Update Light Fixtures
If the house's light fixtures are functional but dim or dated, changing the light fixtures can solve both problems in just a few hours. Light fixtures can be purchased online or at hardware stores, and although they range in price, bright and modern fixtures can start at just $40 or $50. Alternatively, existing light fixtures that work well can be easily refinished with spray paint.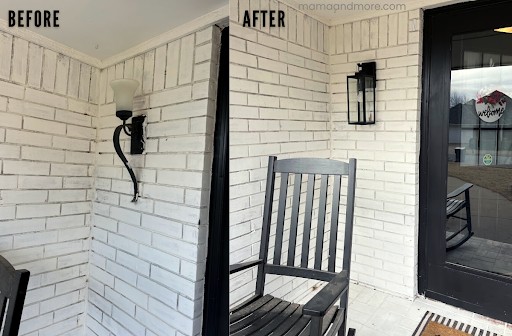 ---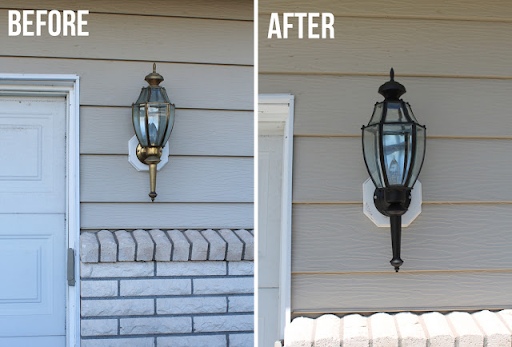 ---
24. Install Solar Accent Lights
Solar lights are likely the cheapest and fastest way to add exterior lighting. They are also eco-friendly, easily accessible at home improvement stores or local nurseries, and can be installed in minutes without touching a wire. Adding solar-powered stick-up lights, string lights, fence lights, and lanterns along pathways and near outdoor seating areas adds drama and decor. They also improve curb appeal, especially during evening hours, since they turn on automatically at dusk and generally have enough power to stay lit until or even after midnight.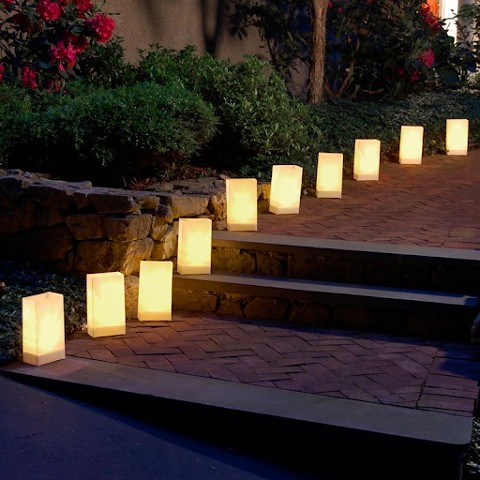 ---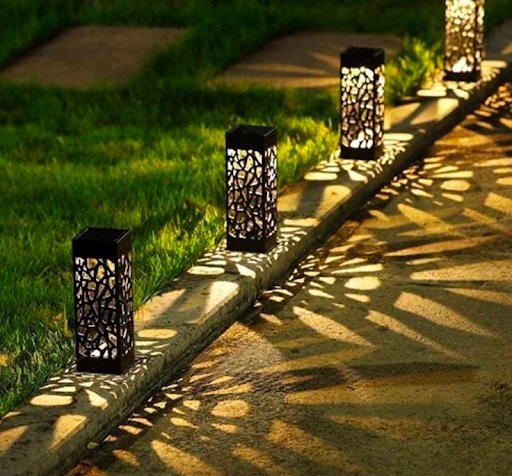 ---
Bottom Line
Improving the curb appeal of a seller's listing—even in small ways—can have a massive impact on the number of prospective buyers who view your listing, tour the home, and make offers. Although improving a home's curb appeal can require some work and financial investment, use the tips above and your expertise in the local real estate market to make strategic improvements to increase the ROI. Ultimately, using the right curb appeal ideas will help you generate more leads for your business and for the property.