Curve Dental is a web-based dental practice management software designed for small to mid-sized private practices. It features scheduling, imaging, charting, treatment planning, billing, reporting, insurance claims management, and more. We compiled user reviews from around the web and determined that Curve Dental has a mix of positive and negative ratings. We also cover the pricing options available.
Curve Dental Customer Reviews
Overall Experience: Average
Ease of Use: Average
Customer Service: Good
Pricing: Average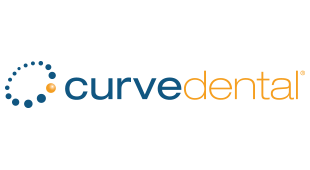 See All User Reviews
Summary of User Reviews
What Curve Dental does well:
Users who recommend Curve Dental like that the system is accessible virtually anywhere since it is web-based. Customers also like that it has a lot of integrated features.
What Curve Dental does not do well:
Users who gave Curve Dental critical feedback said that some of the features of the program can be a bit confusing to use. Customers also reported encountering glitches sometimes.
Most Helpful Positive User Review
A user who gave Curve Dental a positive review on Capterra mentioned that the software makes it very easy to sequence a treatment plan and manage patient charts, insurance, invoice, billings, appointments, etc. She also likes that she can login to the system from anywhere.
Most Helpful Negative User Review
A user who gave Curve Dental a critical review on Capterra said that the system has glitches and sometimes shuts down unexpectedly. He also mentioned that it took a while for him to get used to the charting diagram.
Curve Dental Pricing
Curve Dental doesn't publish pricing information and is only available upon request. Other applications similar to Curve Dental typically range from $100-$350/month. Based on consolidated reviews from users on third party websites, it's pricing is in line with competitors. Pricing is based on the number of users and the services you need.
The system features patient scheduling, appointment reminder, dental imaging, dental and perio charting, treatment planning, billing, financial and clinical reporting, insurance claims management, communication tools, and more.
Compare Curve Dental Competitors
Not sure if Curve Dental is the right dental software for you? Check out our reviews of top dental practice solutions.