How to Create a Custom CRM + Examples
This article is part of a larger series on CRM.
There are thousands of off-the-shelf customer relationship management (CRM) systems, but they are designed to serve the needs of many. If your business model is uncommon, you can create CRM software tailored to your company. This requires you to assess your business needs and budget, identify must-have features, and work with developers. You must also conduct quality assurance checks, software testing, and periodic system maintenance and updates.
In this article, we outline the five steps for how to create your own CRM system.
Step 1. Assess Your Business Goals, Requirements & Budget
Before you make your own CRM platform, assess your business needs and determine if you really need a custom solution. Think about the business goals you want to achieve. You might be thinking of increasing your sales quotas or reducing your operational costs through automation. Weigh the pros against the cons before deciding to use custom CRM software.
PROS

CONS

Tailored solution
Steep cost of creation
Includes specific types of automations that match your business operations
Additional expenses for training
No monthly or annual licensing fees
No free software updates
Better analytics
Inconsistent UI (user interface)
Data security
Cost of in-house or live tech support
Depending on what you want to achieve, determine the type of CRM you will build. Aside from the basic CRM features like contact management and deal management, what else do you want to include in your solution?
Think about the specific CRM features and capabilities that will help you hit your business goals and make your sales process smoother. You can include features such as sales forecasting, specific CRM integrations, or a knowledge base.
You also need to anticipate any legal or privacy policy restrictions you might encounter when you create CRM software for your business. Consider the user role and degree of access of your employees. Sales and marketing staff will need access to analytics tools, while support staff must use communication tools.
Another factor you have to consider is budget. Carefully think and decide how much you can spend on CRM development. Request consultations and compare quotes from several providers. Choose a contractor that matches your budget and can deliver your desired specifications.
Step 2. Develop a Functional CRM System Design
The second step in how to create your own CRM software is to develop a functional design that creates a seamless user experience (UX). Once approved, your designer will move on to the user interface (UI). This includes all the visual and interactive elements of your CRM's interface. The objective of this stage is to come up with a working prototype of your custom solution.

---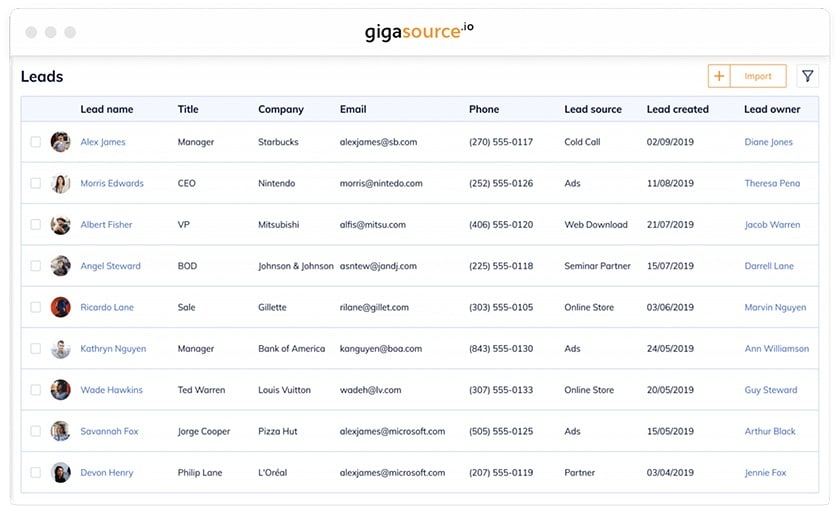 ---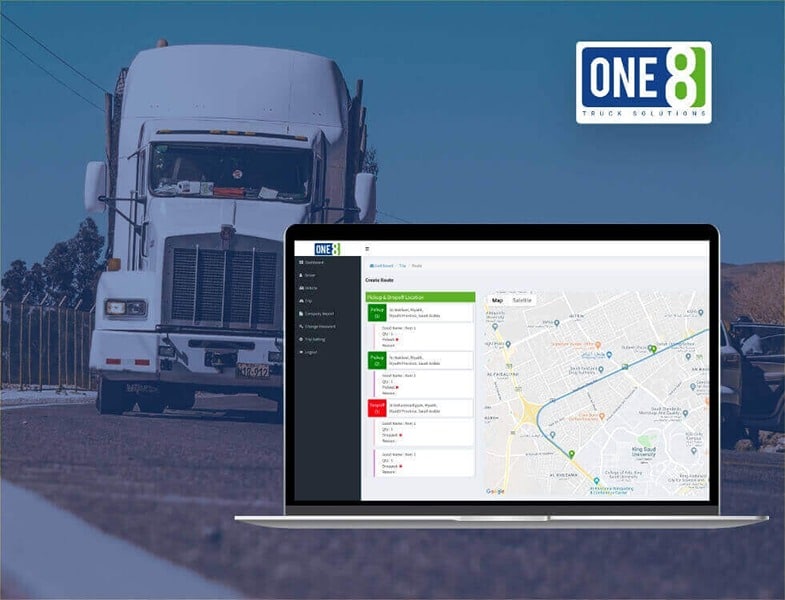 ---
Step 3. Start Programming, Conduct QA & Test
Present the CRM system design and prototype to your development team to start the programming phase. At this point, the team should already have chosen a framework to build the design upon. Once they approve the deadlines and roadmap for the project, they can begin building the software architecture and coding process.
To ensure there are no defects and bugs when you create custom CRM, conduct quality assurance (QA) and testing for the departments that will use the software. If issues are found, the engineers will fix them and continue developing the system until you are confident in its level of usability and functionality.
Step 4. Launch the CRM & Train Your Staff
Introduce the new CRM to your staff and gradually incorporate it into your company's workflow. You will need to complete the necessary database integration and install the new system on all your company's devices. Aside from that, you have to properly train your staff on how to use it and collect user feedback to determine if any areas need improvement.
Below are some of the main topics that you can include in your CRM training:
What a customized CRM system is
Main features and functionalities of your company's customized CRM software
How to navigate and use your customized platform
Software integrations
Troubleshooting
Step 5. Constantly Monitor, Maintain & Update Your CRM System
When you make a CRM for your business, don't expect it to run smoothly right after launching. You may find out you don't need certain features or learn there are missing functions you need to add. The last step in learning how to create your own CRM system involves monitoring the system for errors and bugs. You also need to make constant adjustments and improvements based on the feedback collected from your staff.
Why Your Business May Need a Custom CRM
Some companies prefer to make a customized CRM rather than spending a lot of time customizing the current features of an existing CRM. If your business has a complex sales model or has very specific requirements that out-of-the-box solutions cannot completely fill, it is better to make your own CRM. However, it is not recommended for small companies, especially for those with limited budgets for a CRM system, training, and maintenance.
Organizations with specific CRM requirements: Some organizations, like schools, healthcare companies, and financial technology firms, require very specific regulatory, data storage, integration, and compliance features. Contact and deal management features offered by ready-made CRMs do not address these needs perfectly.
Businesses with lean operations that require very few CRM features: Ready-made CRMs offer packages that cater to various business sizes and include many features. If you need just a handful of those features and don't want to pay for the others you won't use, then it is a good idea to turn to a customized CRM. You can also use alternatives and set up your own CRM using Google Sheets.
Small businesses with tight budgets for CRM software: The upfront cost for developing a customized CRM is quite steep, making it an impractical choice for small businesses with limited financial resources. If you fall into this category, we recommend checking our list of the best free CRM software.
Companies with limited training and tech support resources: Customized CRMs require in-house staff for onboarding and on-call technical service. If your company does not have the proper equipment and staff to manage these, it is better to pay for an external platform that provides training and tech support along with their service packages.
Teams that prefer to use proven and tested CRMs: A newly launched custom CRM has not been time-tested, frequently updated, and completely debugged. You can choose a CRM that's ready-made—like the ones in our list of top small business CRMs. This is a better choice for teams that prefer to use solutions developed by an established brand.
Custom CRM Costs
The total cost of a custom CRM system depends on various factors, including the total number of users, the set of features in the package, the cost of deployment and support, and the service rates of the web development company. It is also influenced by the business process, the time it takes to complete, and the complexity and difficulty of the project.
There are generally three types of modules created for CRMs:
Sales module: Automates routine tasks for your sales team and helps them close more deals.
Marketing module: Automates the marketing process to help you effectively reach and engage with your target audience.
Customer service module: Automates the tasks of the support team to improve their efficiency and assistance quality.
According to a report by Focus on Excellence, these are the average costs associated with the development of each CRM module:
CRM Module

Features

Estimated Cost

Sales

Advanced sales analytics

$8,000 to $10,000

Sales planning and forecasting

$8,000 to $11,000

Accounts and lead management

$35,000 to $40,000

Marketing

Marketing analytics

$5,000 to $8,000

Customer segmentation

$7,000 to $9,000

$9,000 to $12,000

Customer Support

Knowledge base

$5,400 to $6,000

Service analytics

$7,000 to $9,000

Help desk and agent console

$21,000 to $30,000
Custom CRM Software Examples & Alternatives
Now you know how to create your own CRM software and the costs associated with it. If you have decided to create a custom CRM, the next move is to choose a contractor that will work on your software.
Below are some examples of customized CRM development service providers:
If you determine customized CRMs are too costly or complicated for your team, check out our list of the best free CRMs for small businesses:
| Free CRM | Recommended Use Case | Starting Price* |
| --- | --- | --- |
| | Best scalable, free CRM for unlimited users | Free (unlimited users) or $45 per month (2 users) |
| | Best overall for small businesses needing a robust CRM with free and affordable plans | Free (unlimited users) or $15 per user, per month |
| | Best CRM for social media integration and inventory management | Free (3 years) or $14 per user, per month |
| | Best CRM with a built-in phone for in-app calling | Free (unlimited users) or $39 per month (5 users) |
| | Best for businesses that want to integrate sales, marketing, and customer service systems | Free (10 users) or $9.99 per user, per month |
| | Best for companies that require supplier and distributor tracking solutions | Free (1 user) or $8 per user, per month |
*Based on annual pricing. Monthly billing is also available at slightly higher rates.
Looking for a solution that you can rebrand and resell? Read our article on the best white label CRMs to know our top recommendations.
Frequently Asked Questions (FAQs)
How long does it take to build a custom CRM?
The whole process of building a custom CRM can take anywhere from a week to a year. It all depends on the features you want to include in your custom solution. For example, developing a team management system takes about 191 hours (according to Lanars), and task management control takes 79 hours.
---
Is it worth building a customized CRM?
While a ready-made CRM solution is more convenient, you cannot tailor it according to how your business works. With a customized CRM, you get all the features you need without the burden of paying for the features you won't use.
---
Which is the most customizable CRM?
There are several CRM solutions available in the market that offer robust customization options. Our top pick under this category is Zoho CRM, followed by Apptivo and Pipedrive. Check out our guide to the best customizable CRMs for more options.
---
Bottom Line
Customized CRMs are recommended for businesses with unique requirements off-the-shelf solutions cannot completely fulfill. However, they can be expensive and time-consuming to develop and implement. For these reasons, subscription-based solutions are often a better fit for businesses with a limited budget and resources for a CRM system.
Are you looking for a free and scalable CRM solution? HubSpot CRM is our top recommended free CRM for small businesses. Its free plan not only supports an unlimited number of users, but also offers a robust set of sales, marketing, and service features. These include chat bots, landing pages, live chat, in-app calling, bulk emails, and customizable dashboards. Subscribe for free to see HubSpot CRM in action.
You May Also Like…