Custom gift cards are physical or digital cards with a set value that customers can purchase from your store to give as a gift. We evaluated dozens of gift card providers for small businesses by looking at the costs per gift card, monthly fees, features, reporting and how they integrate with different point-of-sale (POS) systems.
Top 6 Custom Gift Card Solutions for 2018
| Custom Gift Card Solutions | Best For |
| --- | --- |
| | (Overall Best) Small businesses that want digital and physical gift cards |
| | Companies looking for a digital gift card platform that is POS agnostic |
| | eCommerce businesses that sell plastic gift cards through their own website |
| | Brick-and-mortar businesses that want to sell and stock plastic gift cards |
| | Retailers or event planners that want to use gift cards as a promotional sales tool |
| | Companies that want gift card software with CRM features for loyalty programs |
How We Evaluated Custom Gift Card Solutions
When choosing a gift card solution for your business, the most important consideration is making sure that it is compatible with your current POS system. Business gift cards can bring in new customers and boost sales, but only if your POS system is able to redeem the gift cards that you sell. We looked at software that is POS agnostic or compatible with a wide variety of systems and also considered price and features like reloadable cards and gift card tracking.
The criteria we used to evaluate custom gift card software includes:
POS compatibility: We looked at what POS systems each gift card software is compatible with
Cost: We looked at any monthly fees, transaction fees, minimum order quantities for plastic gift cards and the price of business gift cards
Card types: We looked at whether the software offers physical gift cards, digital cards or both; for digital gift cards, we looked at how they are hosted, such as through a third-party site or if businesses can sell the cards through their own website
Customization options: We looked at how much flexibility each program offers businesses in designing their gift card program and also whether customers have any customization options when purchasing a gift card
Loyalty features: We looked at whether or not the gift card software includes customer relationship management (CRM) features like a customer directory, the ability to reload gift cards or reminders for customers to use their gift cards
Ease of use: We looked at how easy each program is to set up, how it communicates with the other software programs in your business and how simple the purchasing process is for customers
Reporting: We also looked at whether or not the software offers insights into outstanding gift cards or sales reporting
Based on the criteria above, Square is our top choice for customized gift card software. It has many built-in features, plenty of positive reviews and the software itself is free to use. Square offers digital and physical gift cards with a built-in customer directory and reporting features.
Best Overall Custom Gift Card Software for Small Businesses: Square

Square Gift Cards is a custom solution for plastic and digital gift cards that offers several different options for a low price. Digital gift cards are free. Businesses pay a standard processing fee when customers make a purchase. Square is our overall top pick for businesses looking for a low cost and easy to use plastic and digital custom gift card solution.
Square Pricing
Square's software is free, but businesses pay a 2.9 percent plus 30-cent processing fee when a customer buys a digital card. This fee is higher than Square's regular transaction processing fee but is still lower than what other providers charge for similar processing. Custom plastic gift cards start at 80 cents per card with a 75-card minimum.
Square Features
Square offers free digital gift cards and custom physical gift cards, which can set up with preset gift card amounts to reflect specific packages or popular orders or custom amounts. However, the cards can only be redeemed at businesses using Square's POS system. Once a shopper uses a gift card, that card can be stored under their customer profile as a payment option just like a credit card. Square also offers gift card-specific sales reports.
Gift Card Types
Square has free digital gift cards that businesses can sell through their own websites. It also offers plastic, credit card-sized gift cards, and businesses can choose from a standard design or create their own. Square is our top choice because it is the only solution that offers both physical gift cards and free digital gift cards.
Customization Options
For both Square's eGift cards and physical gift cards, businesses can choose from Square's preexisting designs, or you can upload custom artwork. For online cards, end customers choose which design they want, and then choose from a preset value or a custom dollar amount. Physical gift cards are purchased in-store. Online gift cards can be customized with a message and sent to the recipient right away or scheduled for a later date, similar to Yiftee.
Loyalty and CRM Features
With Square's eGift cards, businesses can choose to offer discounts through promo codes. When people receive an eGift card from a business that uses Square, they have the option to enter their phone number and email to store the gift card under their name in the business' customer directory as a payment option for easy lookup. However, Square does not have automated promotion and sales features like VoucherCart, which is our top pick for customer loyalty.
What Square Is Missing
The main drawback of Square Gift Cards is that they can only be used on Square's free POS system. If you're just looking for gift cards that can work with your current system and aren't using Square, Plastic Resource may be a better option.
What User's Think About Square
There aren't too many reviews for Square's gift card program. However, the user reviews for Square POS are neutral. Users like that the platform is easy to use and set up. Most negative reviews cite poor customer service including having trouble connecting with live customer service personnel and having accounts shut down or funds being held.
Best Software for POS-agnostic Digital Gift Cards: Yiftee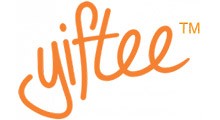 Yiftee is an online third-party platform that businesses can sign up for that lets customers buy and send digital gift cards. Gift cards can be delivered over email, text, Twitter or printed out for hand delivery. No app is required. Yiftee gift cards are POS-agnostic and operate similarly to a MasterCard at checkout, making Yiftee a good fit for businesses that aren't using Square as their POS system and want to sell online gift cards.
Yiftee Pricing
Yiftee is $29.95 per month plus $12 per month for each additional store location with no contract or set-up fee. For shoppers, there is a fee of $1 plus 5 percent of the value of the gift card. Between the monthly fee and higher transaction fee, Yiftee is one of the more expensive options on our list.
Yiftee Features
With Yiftee, gift-givers can customize their message and deliver the gift card over Facebook, email, text, Twitter or in-person. Yiftee is our only solution that can deliver gift cards over social media. The Yiftee gift card functions as a MasterCard. Yiftee notifies the gift-giver once their present is received and opened and sends regular reminders to the recipient to use their gift card, which is also a unique feature.
Gift Card Types
Yiftee is a platform for digital gift cards. Recipients can store the gift cards on their phones or print them out to use at businesses. Yiftee does not offer any physical gift cards besides the printout option. If you want physical gift cards, Square or Plastic Resource would be a better fit.
Customization Options
Shoppers can choose the gift card delivery method, date, gift amount and include a message with the gift. Businesses can choose which images they want to be displayed with their gift cards. Yiftee also brands the gift card sales page to each specific business. So, it will look like your web page, not Yiftee's. Overall, Yiftee is flexible in letting businesses and shoppers customize their solutions.
Loyalty and CRM Features
Yiftee notifies customers when their gift is received and opened and sends monthly reminders to recipients to use their gift before it expires. Yiftee has a merchant dashboard that shows purchased and redeemed cards, custom reports and collects customer contact info for future campaigns. Yiftee also has a loyalty and rewards program that businesses can sign up for. However, VoucherCart, our top choice for loyalty programs, has many features already built in.
What Yiftee Is Missing
Yiftee operates completely as a third-party system. So, businesses don't have a lot of power to resolve any technical issues or customer service issues. Yiftee is also the only program on our list that pays businesses when the gift card is redeemed, instead of when it is purchased. Meaning, businesses do not get the benefit of upfront cash flow from gift card purchases or unredeemed balances. Yiftee also does not offer any physical or plastic gift cards.
What User's Think About Yiftee
Overall, reviews of Yiftee are positive. Set up is easy, and Yiftee business gift cards work with any POS system that accepts MasterCard. On the customer side, there are a few complaints about Yiftee policies, including the fact that gift cards expire after one year, at which point the unused balance is returned to the purchaser. Also, Yiftee gift cards operate like a MasterCard. If you charge more than the balance of the gift card, the gift card is declined.
Best Gift Card Software for Selling Physical Gift Cards Online: Gift Up!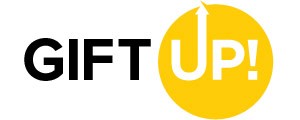 Gift Up! is a free digital platform that lets businesses sell physical and digital gift cards right from their own website or from Facebook. The software lets shoppers send digital gift cards over email or has an option for shoppers to buy physical gift cards that the business will mail out to the recipient. Gift Up! Is our top choice for businesses that want the option of selling physical gift cards over their website without having to use Square's POS system.
Gift Up! Pricing
Gift Up! is free, so there's no monthly cost. Gift Up! charges a 3.49 percent fee per gift card, which is an average rate compared to similar products. Businesses can cover the fee or charge it to customers. Plastic gift cards sold separately. Businesses can also charge customers a shipping fee for mailing gift cards.
Gift Up! Features
Gift Up! has many built-in features that make it a great choice for businesses that want to sell gift cards online. Like Square, the software is completely free, and shoppers can choose between eGift cards and physical cards. Gift Up! integrates directly with WooCommerce, like Square, as well as Shopify and other e-commerce platforms and can be used on any website.
Gift Card Types
Gift Up! includes digital gift cards sent over email. Recipients can print, download or save gift cards to their mobile wallets via Apple or Android Pay. But, there are no social media delivery options like Yiftee has. Businesses can sell plastic gift cards through the Gift Up! software, but they need to be purchased through another vendor like Plastic Resource.
Customization Options
Gift Up! lets businesses install the gift card checkout right on their own websites either through a plug-in or dropping in two lines of provided code. Businesses can customize the look of the gift card checkout, set custom gift card amounts and offer deals for specific goods or services. Customers can choose between email or physical gift cards, a custom message and whether the gift is delivered instantly or at a later date.
Loyalty and CRM Features
Gift Up! has features that let businesses run promotions like discount codes, limited-quantity items, sales and more. Even though it is not a loyalty program per se, Gift Up! lets shoppers chose whether they are purchasing the gift for themselves or for someone else, so Gift Up! can be used to run general sales and promotions for specific items or services, similar to VoucherCart.
What Gift Up! Is Missing
Gift Up! is a pretty comprehensive gift card solution. It is a United Kingdom-based company. However, it supports United States currency and has live chat and email support and a detailed FAQ section on its website. Although Gift Up! helps businesses sell plastic gift cards online, you cannot buy the plastic cards directly through Gift Up!, they need to be purchased separately through another provider and stocked in your store.
What User's Think About Gift Up!
There aren't many online reviews for Gift Up!, but the reviews for its WordPress plug-in are all very positive. Reviewers cite that Gift Up! is easy to set up and like that there is no monthly fee. Gift Up! also pays businesses when the gift card is purchased, instead of when it is redeemed, which many small businesses appreciate.
Best Value-priced Option for Bulk Physical Gift Cards: Plastic Resource

Plastic Resource is a gift card manufacturer based in the United States. Plastic Resource offers free custom designs, free ground shipping and has an order turnaround time of between four to nine business days. Order minimums start at 250 cards, but you pay less per card if you order higher volumes. Overall, Plastic Resource is a great option for businesses that want bulk custom plastic gift cards at a low price.
Plastic Resource Pricing
Plastic Resource offers bulk gift cards at volume pricing. Gift cards with full-color design cost around 69 cents per card. If you want a magstripe or barcode, they are 75 cents per card. If you order in higher quantities, the price is even lower. Any transaction processing fees depend on your store's POS system.
Plastic Resource Features
Plastic Resource offers plastic gift cards that can be outfitted with any design. Businesses choose if they want a magstripe, barcode or serial number printed on the cards. Plastic Resource has an in-house design team that can help design your cards and a customer service team that will help you set up your POS to accept gift cards.
Gift Card Types
Plastic Resource offers customized plastic gift cards and gift card carriers. It does not offer digital or eGift cards. If you are looking to get both solutions from one provider, Square may be the best fit for your business.
Customization Options
Businesses can choose from an array of existing gift card designs, upload their own artwork or have Plastic Resource's design team create one for you. Businesses select what artwork, images and text they want on each gift card. Businesses can also add a magstripe, barcode or serial number to gift cards. Businesses can also create custom gift card carriers or sleeves for the gift cards to sit in.
Loyalty and CRM Features
Plastic Resource is not software as sells bulk gift cards as a store supply. It does not offer any loyalty or CRM features. If you are looking for software with loyalty and CRM features, VoucherCart, Gift Up!, Yiftee or Square would all be a better fit.
What Plastic Resource Is Missing
The main drawback to Plastic Resource is that it does not offer eGift cards as well. Its order minimum of 250 cards can also be high for small businesses. While Square offers both solutions, its plastic gift cards are double the price or more but have a minimum order of 75 cards.
What User's Think About Plastic Resource
Reviews for Plastic Resource are positive. It offers other solutions like business cards and key tags, but its main product is gift cards. Reviewers were happy with the quality of the produce, the quick turnaround time and the responsiveness of the Plastic Resource customer service team. Plastic Resource is also the gift card provider of choice for several popular POS systems including SpringBoard.
Best Software for Using Custom Gift Cards as a Sales Tool: VoucherCart

VoucherCart is cloud-based software that lets businesses sell gift cards through the web, email and social media. Businesses can create gift cards for any amount, product or service. Then, post the vouchers on their website, promote through emails or schedule social media posts and campaigns promoting the vouchers all through VoucherCart. Overall, VoucherCart is a good option for businesses that want to leverage gift cards as a sales and marketing tool.
VoucherCart Pricing
VoucherCart is $40 per month plus 3 percent commission on sales with no contract. The price includes one sales page, 10 user logins, unlimited voucher designs and types, automated promotions and 24/7 support. VoucherCart is the most expensive program on our list, but it comes with marketing and loyalty features many other products lack.
VoucherCart Features
VoucherCart offers customized digital gift cards VoucherCart positions itself as more of a sales or marketing tool than as a gift card provider as it has built-in tools to promote your gift cards over social media, email and on your website. It also has a built-in loyalty and referral program for customers. Overall, VoucherCart is a great option for businesses that want a digital gift card software with built-in loyalty features.
Gift Card Types
VoucherCart lets businesses set digital gift cards for amounts, goods or services. VoucherCart can also sell tickets, limited time deals and discount offers. It can also be set up so customers can purchase physical gift cards through the service; however, the business offering the gift card is then responsible for sending the cards to customers via mail.
Customization Options
VoucherCart is fully customizable. Businesses can choose exactly what types of cards they want to sell and create them with custom images. Businesses can also designate certain days or times for specific offers to be promoted to the businesses' email lists or posted to their Twitter or Facebook accounts. Businesses create and schedule these posts and emails right through VoucherCart.
Loyalty and CRM Features
VoucherCart has built-in loyalty and referral programs for shoppers. Businesses can customize affiliate programs so customers can earn rewards for referring other shoppers and choose set condition for rewards to be offered to customers. Rewards can also be individualized to each customer to reflect their particular buying preferences.
What VoucherCart Is Missing
VoucherCart does not offer physical gift cards. If you are looking for plastic cards, Plastic Resource or Square would be a better fit. VoucherCart is based out of the U.K., but it also has an office in California and a US phone number.
What User's Think About VoucherCart
Reviews for VoucherCart are positive. Businesses like that there are so many options to choose from and the time-saving automation features. VoucherCart also pays businesses when the gift cards are purchased, instead of when they are redeemed, which most businesses prefer.
Best Custom Gift Card Software with Loyalty Features: GiveX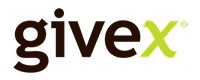 GiveX is a cloud-based platform that lets shoppers buy physical or digital gift cards and customize each card and offers over 400 reports and analytics tools that provide customer insights. Shoppers can enroll in loyalty programs with their gift card and add additional value to the gift card. Overall, GiveX is a great solution for businesses that want a custom gift card program with more advanced loyalty features.
GiveX Pricing
GiveX does not have any pricing information readily available as it is quote-based. Contact the company directly for specific pricing information. We estimate that GiveX is more expensive than the other solutions on our list.
GiveX Features
GiveX has tons of features for businesses that want to sell gift cards online, and all options are customizable. Shoppers can send instant eGift cards or personalize a plastic card sent through the GiveX fulfillment team. GiveX provides each business with a website that lets shoppers register to manage their gift cards. Overall, GiveX is a great option for businesses that want a gift card software with loyalty features.
Gift Card Types
GiveX offers plastic and digital gift cards, with the option to create a custom mobile wallet. Digital gift cards are sent instantly via email. Physical gift cards are processed and delivered by GiveX's fulfillment team. However, businesses don't have to use the fulfillment team and can manage their own plastic gift cards. GiveX and Square are the only two programs on our list to offer both physical and digital cards directly to end customers.
Customization Options
GiveX creates a custom interactive gift card platform for each business through which shoppers can purchase gift cards and manage their accounts. Shoppers can create an account, link their gift cards and manage balances, including an option to automatically reload their gift card with a set amount weekly, bi-monthly, monthly or when the balance dips below a certain amount.
Loyalty and CRM Features
In addition to reloading their cards, shoppers can track their spending and order history. Businesses also receive detailed sales and usage reports and can track spending based on the individual customer. Businesses can use this data to create a custom loyalty program with GiveX. GiveX is the only program on our list that gives shoppers this much control over their gift cards and works with businesses to create custom loyalty programs.
What GiveX Is Missing
GiveX does not let businesses purchase plastic gift cards from them directly. GiveX is also pricier than many of the other options on our list. Businesses looking for plastic gift cards to have in store should consider Plastic Resource. Businesses looking for free software should consider Square or Gift Up!.
What Users Think About GiveX
Reviews on GiveX are very scarce. The company partners with major brands worldwide and integrates with many popular POS systems like Shopify and Squarespace. Contact GiveX directly with any specific questions or concerns.
The Bottom Line
Year after year, gift cards are a top choice for holiday and birthday gifts. Offering custom gift cards is an easy way to boost sales for your business and gain new customers. There are plenty of solutions that make it easy for businesses to sell gift cards online and in-store.
Square is a great gift card solution because it offers digital and physical gift cards in one easy-to-use system. Plus, the software is completely free, so you can start selling gift cards today. You'll also get a free magstripe reader when you sign up for a free account.