Customer experience management (CEM or CXM) helps businesses track, analyze, and refine a customer's interaction with their brand in order to increase overall satisfaction. B2B and B2C companies can both benefit from CXM. However, customer experience management is associated more with B2C companies like retailers that have a large number of interactions with individual consumers.
While CXM helps companies manage customer interactions with their brand, the process can be time-consuming and confusing to implement. Fortunately, Pipedrive offers easy-to-use software that tracks how your customers engage with your emails and website, making it easy to analyze and perfect your customer experience. Click here to start a free trial of Pipedrive today.
How Customer Experience Management Works
Customer experience management is the way companies observe how customers engage with their brand on advertising platforms, social media, websites, and in physical locations, implementing changes to improve engagement based on observations. Organizations that want to improve their CXM need to understand how customers interact with their brand—both online and in-store—so they can use that information to create a better overall consumer experience. A good CRM software would be an ideal place to store these CXM data.
To do this, observe how customers respond to your business the first time they engage with it; this can be in a retail store as they browse or online as they navigate your site. Then, observe them through the sales process and gather feedback after the sale is complete. The goal is to understand what impacts your customer's satisfaction or loyalty.
Once you have observational data from the steps above, you will need to decide what parts of the buyer journey need to be improved. Then, you can implement necessary changes. These changes can be simple things, like extending customer service hours or putting the "buy" button higher on your webpage so that customers see it right away. They can also be more involved, like updating your entire product portfolio or changing your retail store design.
By creating and implementing ongoing customer experience management strategies—focused on tracking customer behavior and making continuous changes—you can start to see increased sales, improved customer retention and loyalty, and referrals from customers.
Benefits of Customer Experience Management
The benefits of using a customer experience management system as part of your overall account management process are numerous. They include better customer retention, an increase in both customer satisfaction and engagement, and a notable increase in both referrals and sales.
The benefits of customer experience management include:
Better Customer Retention – Implementing customer experience management almost always dramatically reduces the number of customers that choose to take their business elsewhere. This customer loyalty means recurring sales.
Increased Customer Engagement – By having a good experience with your brand, customers will be more likely to engage with your company. This can take the form of social media shares, positive online reviews, or in-depth feedback. Strong customer engagement can increase brand awareness and provide valuable information for operational improvements.
More Customer Referrals – When customers have a positive experience with your company, they will be more inclined to refer you to others.
There's little doubt that engagement and loyalty are positive benefits for a company executing a CXM strategy. However, it's important to note that benefits are only sustained if customer experience management becomes an ongoing part of business operations and the CRM strategy as well.
Top 3 Customer Experience Management Strategies
There are three primary strategies that organizations use for successfully managing their customers' experience and designing the CRM process. They include gathering customer feedback, offering proactive customer service, and using digital tools to connect with customers. By combining these strategies and then tracking the results, you will be able to create an effective process that results in happier consumers.
1. Gather Customer Feedback
Requesting customer feedback is the easiest way to understand a customer's experience. Start by sending out a form when a sale has been completed. Then, send follow-up forms to accompany any customer service call, email, or future purchase. This allows you to track customer engagement, potential problems, and problem resolution at several points in the buyer journey.
To create a feedback form, you can utilize a tool like SurveyMonkey, which is free, easy to use, and creates simple reports for evaluating responses to survey questions. Once you create a form in SurveyMonkey, you will be given a direct survey link that you can use on receipts (for post-sale feedback), on emails (for customer service feedback), on your website, and on your social media accounts.
While many business owners believe you need to offer an incentive—like a free gift or a discount—for customers to fill out these forms, that's not always the case. Simply make it clear that customer feedback allows you to improve the customer experience, which ultimately benefits all customers.
Picking the right questions for your feedback form can be a challenge, but the goal should be to collect as much concrete, measurable, and actionable data as possible. Also, limit the time it takes to complete the form to no more than five minutes.
Be sure you provide customers with the flexibility to accurately convey the reality of their customer experience. To that end, use rating systems that offer a wide range of options—one to 10 is recommended—and multiple-choice questions that aren't limited to one answer.
Here are some standard feedback form questions you can use:
How would you rate the ease of using our website? (on a scale of one to 10)
How likely are you to recommend our service to a friend or family member? (on a scale of one to 10)
How easy was it to find what you were looking for? (on a scale of one to 10)
How would you rate the checkout process? (on a scale of one to 10)
Which of the following products do you find most useful? (offer three to five options)
What do you like best about the design of our store? (offer three to five options)
What was the most difficult part of your shopping experience? (offer three to five options)
Once you have created the forms and added them to your social media accounts, receipts, emails, and website, check responses on SurveyMonkey weekly. Keep track of trends and begin to note ways you can improve the customer experience. Easy solutions you can implement right away; bigger solutions will need to be planned and executed carefully. Be sure you have ample data to show that these solutions are necessary and are likely to improve customer satisfaction.
2. Proactively Improve Customer Service
An added benefit of feedback forms is the ability to anticipate customer needs. Review the customer feedback responses to look for ways that you can offer proactive customer service. This comes in a few forms: changing sales processes, information for future products and services, and offering customer education about your existing products and services.
Offer Easy-to-Follow Training & Educational Materials
As you review customer feedback, you may notice confusion around how to use certain products or how to navigate your store. In order to keep this from becoming an ongoing problem, consider offering instructional or educational videos on your website, in your stores, and via email.
One example of this is a system that AT&T uses. They found that their customers, both new and returning, often had questions about their first bill, so they started creating personalized video messages that they sent along with the first bill to explain the charges that might be confusing.
Businesses can also use the feedback gathered from customers to create guides that address customer concerns prior to the sale. Debenhams, a specialty store for men's clothing, implemented this with guides that answered questions like: "What should I wear to a wedding?" Offering this information to customers before they buy has reduced Debenhams' rate of returns, which not only improves the customer's experience, but saves money and time.
Alternately, businesses can offer a database of frequently asked questions, or FAQ, both on their website and in their stores. This would answer customer questions quickly and easily, avoiding any frustrations.
Read more about improving customer service in our article on 25 Exceptional Customer Service Strategies, Tips, and Ideas.
3. Employ Digital Tools to Connect with Customers
While you will likely use basic software like SurveyMonkey to collect information for your CXM, you can make digital tools a more central part of your ongoing customer experience management strategy. The tools below streamline communication, improve customer service, educate customers, and track website usage to provide more insight into areas of your business that should be improved.
Here are some of the more valuable tools you should use as part of your CXM:
WalkMe – A slick training tool, WalkMe creates virtual walk-throughs of software for employees. This is ideal for proactive CXM work, as it gives your team the comfort they need to use complicated registers and specialized computer programs while dealing with customers. WalkMe offers a free limited version.
Freshchat – Freshchat is a tool that enables companies to add real-time chat to their website to interact with customers. This chat functionality can also be added to a company's mobile app and social pages. Freshchat starts at $19 per month.
Buffer – To streamline the process of engaging with customers on multiple social media channels, consider using a social media management tool like Buffer, which schedules posts and handles comments for Twitter, Instagram, Facebook, and other platforms. Buffer offers a free plan.
Hotjar – Tracking how customers use your website can help you improve its design, content, and functionality. To help with this, use Hotjar, which shows you where on your site customers spend the most time, how far on each page they scroll, and what they click on. Personal plans are available for free; business plans start at $89.
Pipedrive – Pipedrive is a customer relationship manager that stores your CXM data for easy reporting and visualization. It also tracks your communication with customers, social media engagement, email campaigns, and more. Pipedrive has simple pricing of $15 per user per month. You can learn more about Pipedrive by reading our Pipedrive review.
Monday.com – Monday.com is a project management tool that creates visual workflows for projects. You can use Monday to track projects, tasks, and be sure that no one forgets a touchpoint in your customer experience management process. Monday.com starts at $29 per month for five users. Learn more about Monday.com by reading Monday.com Reviews and Alternatives.
Zendesk – Zendesk offers a customer support ticketing system, live chat for your website, a support guidebook for customers, and call center support software. Their prices range from $89 to $149 per user per month. You can explore more about Zendesk by reading Zendesk Reviews and Popular Alternatives.
By combining these digital tools with customer feedback and proactive customer service, you will better understand your customers and how to increase their satisfaction. If you need more digital tools to help with CXM, read our article on the best marketing tools available.
3 Customer Experience Management Pro Tips
Customer experience management can be tailored to your company and refined based on the results from your customers, all with the goal of improving conversions. We have gathered some tips from the pros on how to use your customer experience management to get the best results.
Here are 3 CXM tips from the pros:
---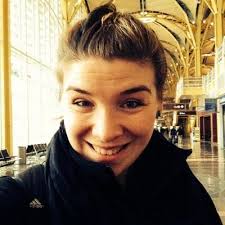 ---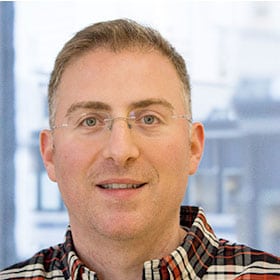 ---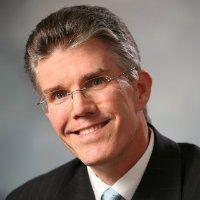 ---
Frequently Asked Questions (FAQs)
Why Is Customer Experience Management Important?
By efficiently managing your customer experience, you will exceed expectations and create loyal customers who are willing to refer you to others. This ultimately means increased revenue and the opportunity for business growth.
What Is the Difference Between a CXM & a CEM?
These terms are different ways of saying the same thing; they both stand for Customer Experience Management, which refers to how a company manages interactions with their customers.
What Is Customer Experience Management Strategy?
A customer experience management strategy is how a company uses digital tools and customer feedback to improve the customer's experience. This is an ongoing process and should be central to a business' operations.
Bottom Line: Customer Experience Management (CXM)
Customer experience management (CXM) is the way a company handles interactions with their customers. Using tools to track engagement and feedback forms to gather customer insight, companies can learn which parts of their business should be improved to maximize customer satisfaction, retention, and sales.
It can be time-consuming for a small business to implement an effective CXM strategy. By using software like Pipedrive, which is specifically designed to track customer engagement and feedback, owners can quickly learn which areas of their business they need to change to improve their customer experience. For a full overview of Pipedrive's features, click here.