Every good company wants to provide excellent customer service, but it's not always easy to balance that with other business needs and goals. Sometimes, it can help to get inspiration from what others have found to be true. We've asked customer service experts to share with us quotes that their team lives by. The list contains quotes from public figures as well as personal quotes that our experts have developed during their own careers.
If you need a simple process to provide better customer service, consider using a help desk software like Freshdesk in your business. It helps you provide top-notch customer service by managing customer information and support requests from a variety of incoming channels. Freshdesk has a free plan with basic support tools. Visit Freshdesk for more information.
Here are more than 100 inspiring customer service quotes from the pros.
---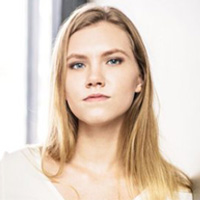 ---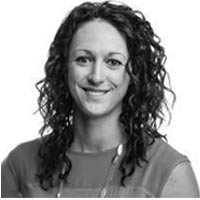 ---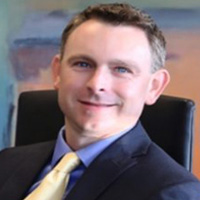 ---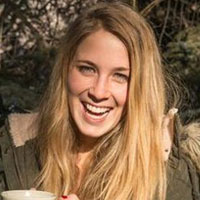 ---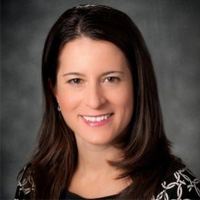 ---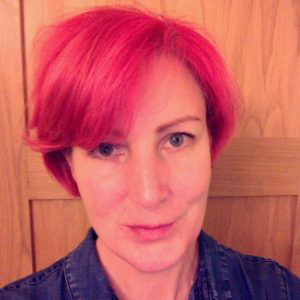 ---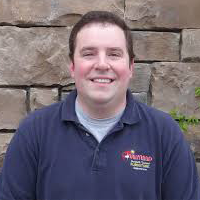 ---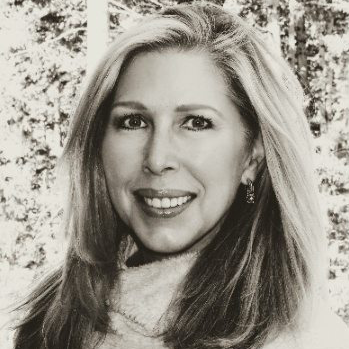 ---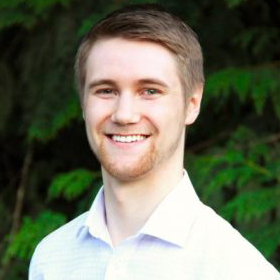 ---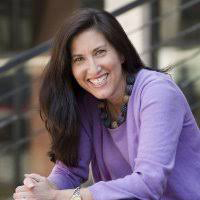 ---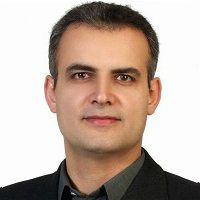 ---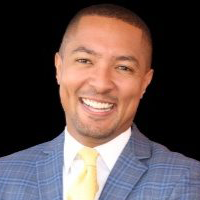 ---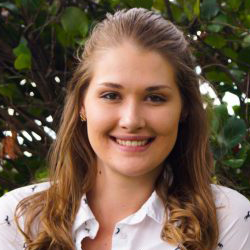 ---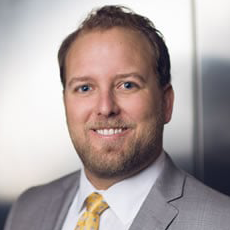 ---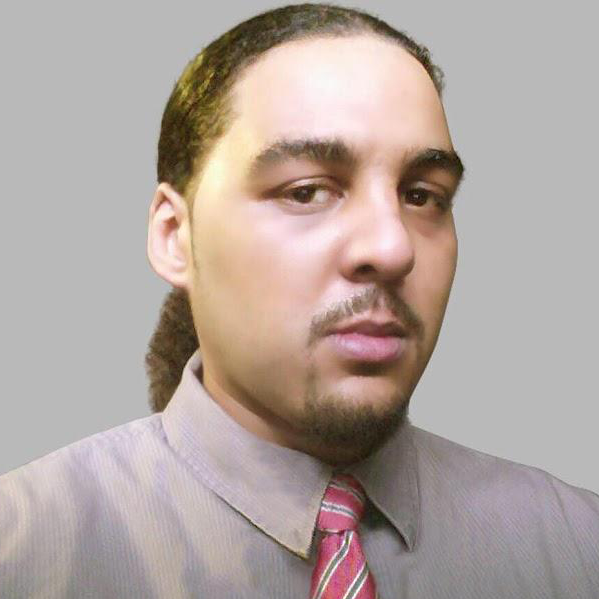 ---
---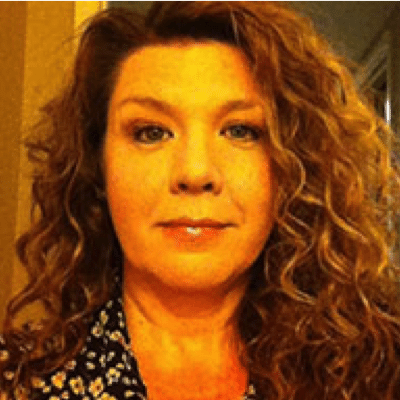 ---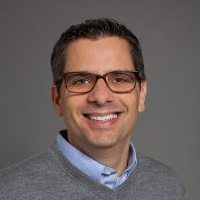 ---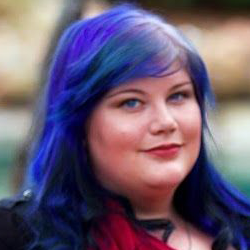 ---
---
---
---
---
---
---
For more inspiration, here is a collection of other service quotes from a variety of sources.
26. "The reputation of a thousand years may be undermined by the conduct of one hour."―Japanese proverb
27. "The biggest thing stopping you from achieving an amazing Customer Experience is setting low expectations … and achieving them."―E.J. Kritz, Director of Training, ath Power Consulting
28. "Listen to your customers or you will have none"―Zach Hendrix Co-founder, GreenPal
29. "No scripts. No bots. 100% real humans."―Yaniv Masjedi, CMO at Nextiva
30. "Customer service means making it easy and fast for your customers to get the help they need―when and how they need it."―Steve Benson, Founder & CEO, Badger Maps
31. "Customer service is the experience we deliver to our customer. It's the promise we keep to the customer. It's how we follow through for the customer. It's how we make them feel when they do business with us."―Shep Hyken, Customer Service & Experience Expert, Hyken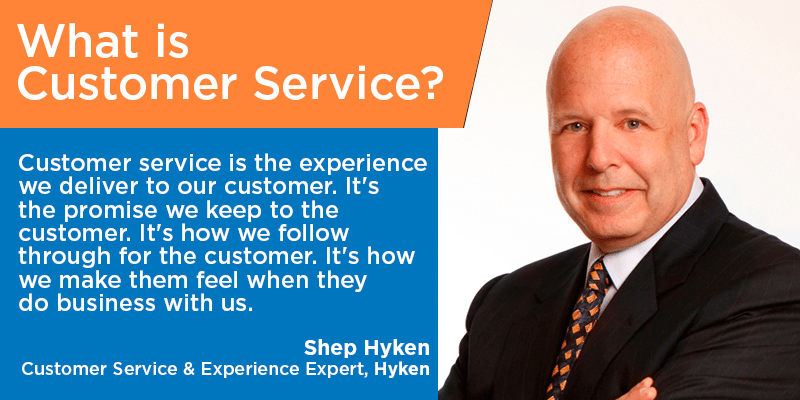 32. "Great customer service is a critical competitive advantage for a business."―Steve Benson, Founder & CEO, Badger Maps
33. "Innovation that matters will involve a hard look at what your customer experience is and what it could be. If your company isn't relentlessly focused on what is useful, digital Darwinism is going to leave you out on a forgotten branch of the evolutionary tree."―Pete Sena, Co-founder, Digital Surgeons
34. "Your service is rated by your profit."―Elle Clarke, CEO, Elle Clarke Media Group
35. "Value-added promotes customer retention (they come back) but value-unique nurtures customer advocacy (they bring their friends)."―Chip Bell, Keynote Speaker & Author, The Chip Bell Group
36. "Client service is about excellence and integrity above all else and it should be a continually evolving process."―Kirk Paulsen, President, River Oak Partners
37. "Customer service is what sets the good companies apart from the bad companies. Think of it as an added value. In today's competitive industry, everyone can provide the best product, but not a great customer service."―Charles Vallena, Co-owner, Foretec Philippines
38. "Only once customer service has become habitual will a company realize its true potential."―Than Merrill, CEO & Founder, FortuneBuilders
39. "Customer service has more in common with selling an identity than it does with selling a product."―Than Merrill, CEO & Founder, FortuneBuilders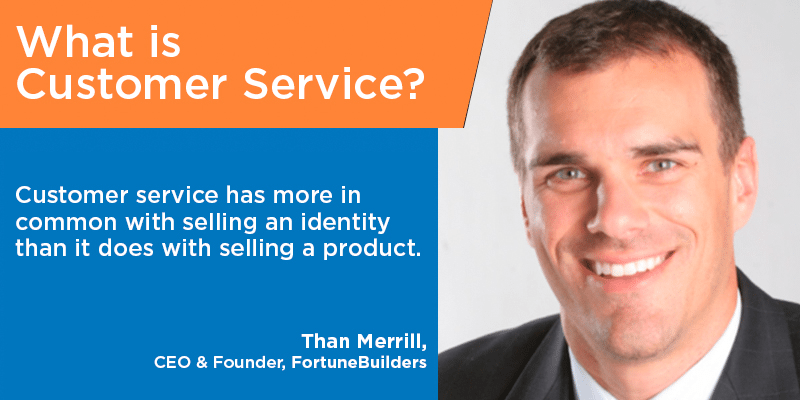 40. "Flawless customer service facilitates opportunity more than anything else―the opportunity to exceed any and all expectations."―Than Merrill, CEO & Founder, FortuneBuilders
41. "Customer service will allow you to compete within your respective industry, but truly great customer service will allow you to transcend the industry altogether."―Than Merrill, CEO & Founder, FortuneBuilders
42. "Customer service is nothing less than the foundation on which today's most prolific businesses will be realized."―Than Merrill, CEO & Founder, FortuneBuilders
43. "Customer service is everything and anything that touches a customer―directly or indirectly. Customer service means servicing customers, and it's so much more than just solving problems or addressing complaints. Customer service is part of a holistic customer experience that is capable of providing a critical competitive advantage in today's increasingly cluttered and commoditized marketplace."―Joseph Jaffe, Founder, Evol8tion
44. "Customer service is an attitude―not a department."―Mo Hardy
45. "You'll never have a product or price advantage again. They can be duplicated easily, but a strong customer service culture can't be copied."―Jerry Fritz, Author & Director of Management Institute, University of Wisconsin
46. "Know what your customers want most and what your company does best. Focus on where those two meet."―Kevin Stirtz, Author, "More Loyal Customers"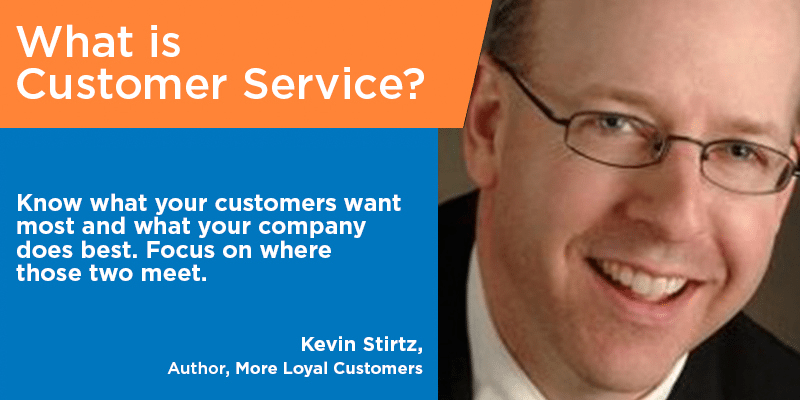 47. "Service, in short, is not what you do, but who you are. It is a way of living that you need to bring to everything you do, if you are to bring it to your customer interactions."―Betsy Sanders, Director, Consultant, Mentor & Writer
48. "The customer: Someone that indirectly pays for your food, clothes, and vacations. Be nice to them."―Gene Caballero, Co-founder, Green Pal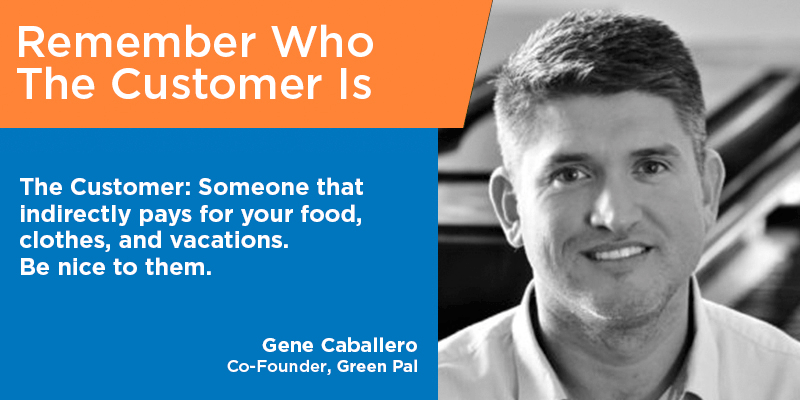 49. "The customer tells us how to stay in business, [so it's] best that we listen."―Pamela Nelson, President & CEO, Bracane Research Company
50. "Happy customers are your biggest advocates and can become your most successful sales team."―Lisa Masiello, Founder & President, TECHmarc Labs, Inc.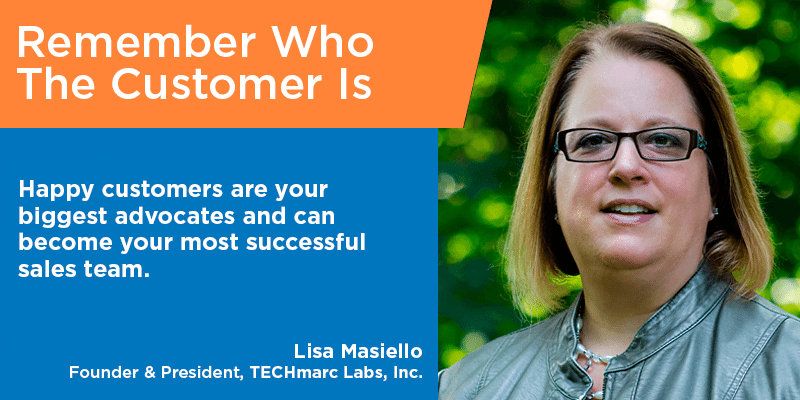 51. "Your most unhappy customers are your greatest source of learning."―Bill Gates
52. "It is not the employer who pays the wages. Employers only handle the money. It is the customer who pays the wages."―Henry Ford
53. "There is only one boss: the customer. He can fire everybody in the company from the chairman on down, simply by spending his money somewhere else."―Sam Walton
54. "We see our customers as invited guests to a party, and we are the hosts. It's our job every day to make every important aspect of the customer experience a little bit better."―Jeff Bezos
55. "Customers often know more about your products than you do. Use them as a source of inspiration and ideas for product development."―David J. Greer
56."Profit in business comes from repeat customers: customers that boast about your product and service, and that bring friends with them."―W. Edwards Deming
57. "Any customer that walks away, disrespected and defeated, represents tens of thousands of dollars out the door, in addition to the failure of a promise the brand made in the first place. You can't see it but it's happening, daily."―Seth Godin
58. "Listen to your customers deeply, or you will have none."―Bryan Clayton, CEO, Greenpal
59. "Customer retention is the only metric that matters. When you focus on customer retention, by default you have to be exceptional at client care. In our instant gratification, online, lowest-price-is-best mentality, those companies that focus on keeping their clients, over acquiring new ones, will not only survive, they will thrive and see great profitability."―Lou Altman, CEO, GlobaFone
60. "The more helpful you are, more pleasant the customer is."―AJ Saleem, Academic Director, Suprex Tutors Houston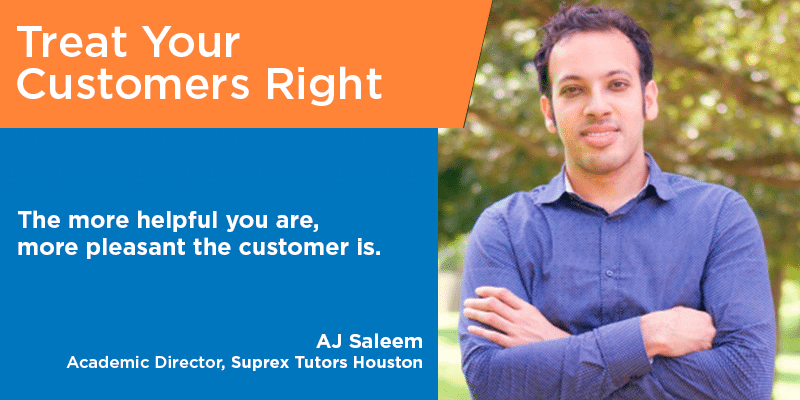 61. "Don't overestimate the cost of going above and beyond to ensure the customer in front of you is satisfied. Don't underestimate the ROI [return on investment] when they become a brand ambassador."―Aaron Schmookler, Co-founder & Trainer, The Yes Works
62. "Get closer than ever to your customers. So close, in fact, that you tell them what they need well before they realize it themselves."―Steve Jobs
63. "Ask your customers to be part of the solution, and don't view them as part of the problem."―Alan Weiss, Author, Million Dollar Consulting
64. "Kind words do not cost much, yet they accomplish much."―Blaise Pascal, Mathematician, Physicist & Inventor
65. "Remember not only to say the right thing in the right place, but far more difficult still, to leave unsaid the wrong thing at the tempting moment."―Benjamin Franklin
66. "When you help others feel important, you help yourself feel important too."―David J. Schwartz, Author & Motivational Speaker, "The Magic of Thinking Big"
67. "To give real service you must add something which cannot be bought or measured with money, and that is sincerity and integrity."―Don Alden Adams, President, Watch Tower Bible and Tract Society of Pennsylvania
68. "Our attitude towards others determines their attitude towards us."―Earl Nightingale, Author and Motivational Speaker
69. "Language Matters."―Pamela Nelson, President & CEO, Bracane Research Company
70. "Customers do not care how much you know unless they know how much you care."―Damon Richards, Customer Service Expert
71. "The most rewarding customer service experience is using everything you know to help someone else be what they want to be."―Steven Lowell, Customer Service Manager
72. "If you have the confidence to speak with people, you can solve their problems."―Steven Lowell, Customer Service Manager
73. "How customers experience your brand throughout their journey is what lasts. Experiences happen long before and long after customers swipe the card at the register or push the 'confirm purchase' button. You need to delight, not discourage, customers at every touchpoint."―Pete Sena, Co-founder, Digital Surgeons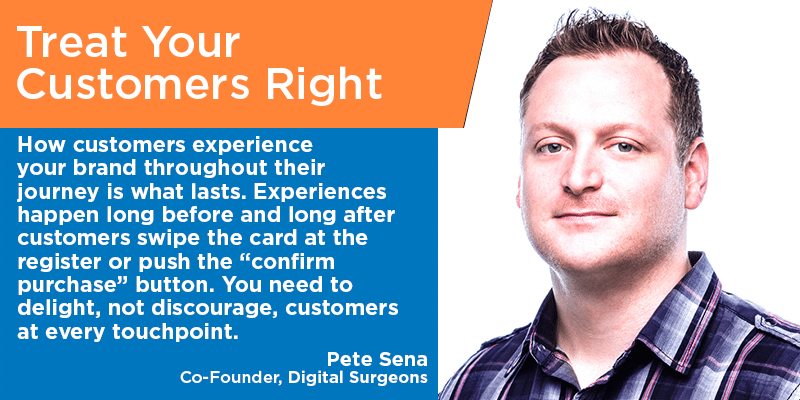 74. "At the time your customer is most insecure, is the time you need your front line to be most confident."―Chip Bell, Keynote Speaker & Author, The Chip Bell Group
75. "Treat the customer as if you are that customer."―Gena Lorainne, Marketing Specialist, Fantastic Gardeners
76. "Whenever possible, try to understand your customers' needs at such a high level that you're able to provide solutions to their problems before they were even aware a problem existed. They will appreciate the attention to detail, and you'll stand out as a trusted expert from the competition."―Schaedler Insurance Agency, Inc.'s motto, Jeremy Schaedler, President
77. "Be family. Be fun. Be amazing and be growing and learning constantly . Treat people like family. No matter what, there's no right way, there's no wrong way. When it comes to the customer, you just make it right."―Keegan Hodges, Co-owner, Best Home Services
78. "The customer is not always right. You just make them think they are."―Mike Mancini, Founder, Mancini Digital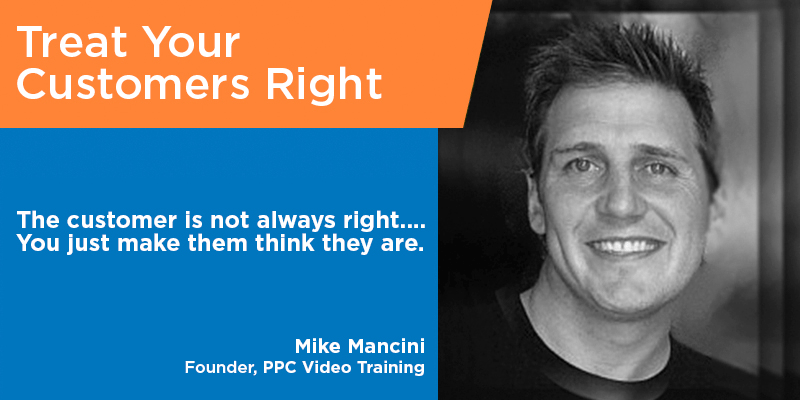 79. "Show your contempt for the problem and your concern for the person."―Jim Rohn
80. "One of the greatest gifts you can give to anyone is the gift of your attention."―Jim Rohn
81. "Courteous treatment will make a customer a walking advertisement."―James Cash, Founder, JC Penney
82. "Do what you do so well that they will want to see it again and bring their friends."―Walt Disney
83. "The greatest technology in the world has not replaced the ultimate relationship building tool between a customer and a business―the human touch."―Shep Hyken, Customer Service & Experience Expert, Hyken
84. "You are serving a customer, not a life sentence. Learn how to enjoy your work."―Laurie McIntosh
85. "Spend a lot of time talking to customers face to face. You'd be amazed how many companies don't listen to their customers."―H. Ross Perot
86. "The more you engage with customers the clearer things become and the easier it is to determine what you should be doing."―John Russell, Vice President and Managing Director, Harley Davidson Europe
87. "Here is a powerful yet simple rule: Always give people more than they expect to get."―Nelson Boswell
88. "When people call our call center, our reps don't have scripts, and they don't try to upsell. They are just judged on whether they go above and beyond for the customer and deliver a kind of personal service and emotional connection with our customers."―Tony Hsieh, Internet Entrepreneur and Venture Capitalist, Zappos
89. "In an era when companies see online support as a way to shield themselves from costly interactions with their customers, it's time to consider an entirely different approach: building human-centric customer service through great people and clever technology. So, get to know your customers. Humanize them. Humanize yourself. It's worth it."―Kristin Smaby, Customer Service Expert
90. "Always remember that everyone with whom you have a relationship has an invisible sign on their forehead that says, 'Make Me Feel Important.' Treat them accordingly."―Eric Philip Cowell, Estate Agent Developer & Music Industry Executive
91. "Seek first to understand, then to be understood."―Stephen Covey
92. "Don't reinvent the wheel. Focus on winning one customer at a time. Be honest and sincere. Do what's right. There's nothing magical about this. That's been my guiding principle. To make it work, you have to live it every day. Make it your mindset."―Robert Spector, Bestselling Author, Speaker, and Customer Service Expert
93. "Customers don't expect you to be perfect. They do expect you to fix things when they go wrong."―Donald Porter, Vice President, British Airways
94. "The customer's perception is your reality."―Kate Zabriskie, President, Business Training Works
95. "Successful people are always looking for opportunities to help others. Unsuccessful people are always asking, 'What's in it for me?'"―Brian Tracy, Author and Motivational Speaker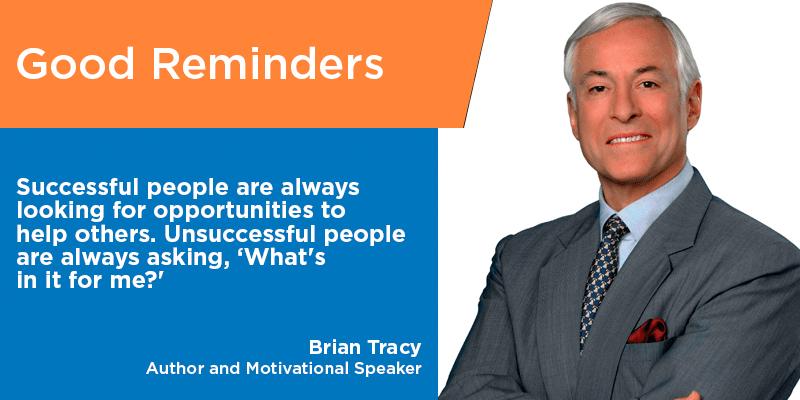 96. "Don't dwell on what went wrong. Instead, focus on what to do next. Spend your energies on moving forward toward finding the answer."―Denis Waitley, Author & Motivational Speaker
97. "Pay attention to hellos and goodbyes."―Pamela Nelson, President & CEO, Bracane Research Company
98. "Your A team are absolute specialists with unique capabilities to achieve ambitious results; we don't have a B team."―Pamela Nelson, President & CEO, Bracane Research Company
99. "When people like you, then you have won 80% of the battle."―Pamela Nelson, President & CEO, Bracane Research Company
100. "Build the well before you need the water."―Pamela Nelson, President & CEO, Bracane Research Company
101. "Fish where there is fish, it's easier to find what you are looking for because it will come to you."―Pamela Nelson, President & CEO, Bracane Research Company
102. "Chance is always powerful. Let your hook be always cast; in the pool where you least expect it, there will be a fish."—Ovid, Heroides
103. "The most powerful display of customer satisfaction is positive word of mouth."―Steven Lowell, Customer Service Manager
104. "Never mistake activity for achievement."―Pamela Nelson, President & CEO, Bracane Research Company
105. "When we clear the physical clutter from our lives, we literally make way for inspiration and good, orderly direction to enter."―Julia Cameron, Author, Artist, and Filmmaker
106. "You can't make a decision based on fear and the possibility of what might happen."―Michelle Obama
107. "You can only do what you know until you know better. Then, do better."―Steven Lowell, Customer Service Manager
108. "Your mission statement may be on the wall, but your core values are displayed in the attitudes of your employees."―Elle Clarke, CEO, Elle Clarke Media Group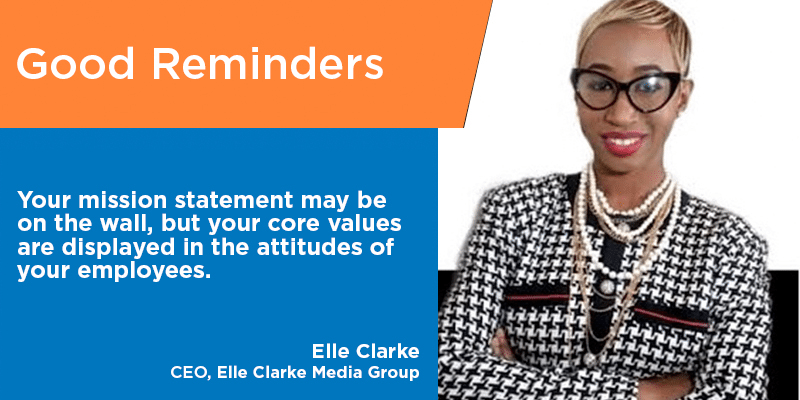 109. "It takes months to find a customer and only seconds to lose one."―Unknown
110. "The more you know, the more you owe."―Luis J. Rodriguez, Poet, Novelist & Journalist
111. "The most realistic expectation is based on the most pessimistic prognosis. Be prepared."―Gena Lorainne, Marketing Specialist, Fantastic Gardeners
112. "He profits most who serves best."―Arthur F. Sheldon
113. "Every interaction is a chance to delight or offend. What choice will you make today?"―Pete Abilla, Founder & CEO, FindATutorNearMe
114. "If a customer-focused culture isn't coming from your company's c-suite, it needs to come from within you."―Lisa Masiello, Founder & President, TECHmarc Labs, Inc.115. "The lack of value in something is not its weak spot, it's an opportunity for improvement."―Gena Lorainne, Marketing Specialist, Fantastic Gardeners
116. "Every interaction with your company, whether offline or online, is another opportunity for your customer to determine if you are exceptional or not."―Lisa Masiello, Founder & President, TECHmarc Labs, Inc.
117. "Brand described in 4 words: empower employees, delight customers."―Lisa Masiello, Founder & President, TECHmarc Labs, Inc.
118. "Love what you do or go away. Passion is the original motivation of every business."―Landscaping London's customer service saying, Theodore Beasley, Landscape Designer
119. "There are no traffic jams along the extra mile."―Roger Staubach, Hall of Fame Football Player
120. "To focus on something you want to achieve―no matter how small, is more relevant than focusing on something you've already accomplished."―Michael Smucker, Owner, Smucker Brothers Construction
121. "The key is to set realistic expectations, and then not to just meet them, but to exceed them―preferably in unexpected and helpful ways."―Richard Branson
122. "We think ahead but do it now. There's no tomorrow for moving forward."―Theodore Beasley, Landscape Designer, Landscaping London
123. "Make a customer, not a sale."―Katherine Barchetti
124. "Businesses often forget about the culture and, ultimately, they suffer for it because you can't deliver good service from unhappy employees."―Tony Hsieh, Internet Entrepreneur & Venture Capitalist, Zappos
125. "If you work just for money, you'll never make it, but if you love what you're doing and you always put the customer first, success will be yours."―Ray Kroc, Businessman & McDonald's Founder
126. "If you make customers unhappy in the physical world, they might each tell six friends. If you make customers unhappy on the internet, they can each tell 6,000."―Jeff Bezos, Founder, Amazon
127. "No amount of advertising can repair the damage done by failing to properly address a customer's concern." — Albert Schindler, Writer
128. "What gets measured, gets done. What gets recognized gets done again, and even better."―Robert Crawford, Director, Institute of Customer Service
Bottom Line
Inspiration has always been a huge part of what drives a successful company, and this rings true for customer service. Inspirational customer service quotes can continuously fuel your team's drive and reignite passion for their jobs, so giving a few quotes for your team to live by will influence their performance for the better.
If you like these ideas, don't forget to take them online with live chat support. The free version of Freshchat supports up to 10 users and 10,000 monthly unique visitors. It also includes great features available in other paid live chat software, including a mobile app, push notifications, and Facebook Messenger and Slack integrations. Click here to get started.