Your customer service representatives are the face and voice of your organization, so it is important to fill your team with people who have the right customer service skills.
To help you choose the rockstar candidate that will help your business thrive, it is crucial that you understand the universal soft skills that you need to look for in your hiring process.
So we asked and the pros answered. Here are the top qualities to look for in your customer service personnel:
---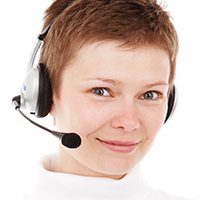 ---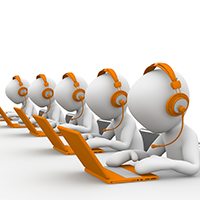 Ian Miller, CSM
In any job function, good time management skills, organization and proper prioritization of tasks are always valuable assets. This means knowing how to get the right things done, at the right time.
For customer service personnel, this will help them tackle and resolve customer's issues within a reasonable timeframe. It is crucial in making sure that your company is able follow through on your commitments to your clients.
---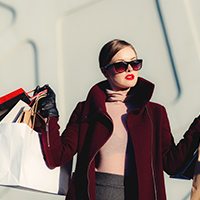 ---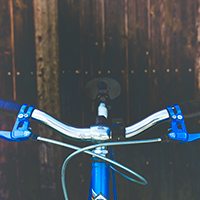 I personally love it when customer service representatives ask me, "Is there anything else I can do for you?", instead of hurrying to hang up the phone and proceed to the next call.
---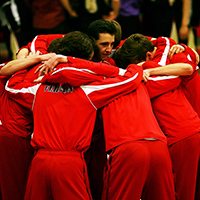 When you type 'customer service jobs' on search engines, you will notice that a lot of the postings list 'team player' as one of the top qualities that employers are looking for.
These are individuals who are not just looking out for themselves, but for the good of the entire organization. They can be relied on to pick up tasks that have to be done, without having to be asked.
They understand that their job success is highly dependent on the achievement of their team and company's goals.
---

Jared Friedland, Founder & CEO, Catalyst Prep
Does the candidate have a 'clean' background? Hiring people with questionable integrity might put your company and everything you have worked so hard for at risk.
Skills are important, but they can be taught; whereas attitude and integrity are hard to change. Remember that customer service personnel have access to sensitive customer information, such as their credit card number, their home address, etc. So you have to do your best to ensure the safety of your clients, by hiring trustworthy and honest employees.
Click here to read our guide on the best background check companies of 2017.
---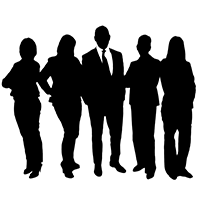 Each company has its own set of unique culture and values, and you have to hire employees whose beliefs and mindset are aligned with them. Individuals who fit well with the organization's culture are happier, more loyal, and more productive.
Your customer service staff presents your brand's image to the public. Ask yourself if you feel confident that your prospective hire can represent the values and emotions you want to associate with your company. Reflect if he can jive well with your customer profile too.
---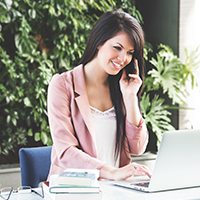 Gregory Ciotti, Writer and Marketing Strategist, Help Scout
Sooner or later, a customer service personnel will have to deal with an agitated customer. At that time, he will be tested on his ability to stay calm in a stressful situation, and more importantly, his skill to defuse the situation.
This requires the use of positive words and the right body language, and it goes beyond patience and empathy. This skill might come more naturally to certain people, and you have to find the type of individual with this 'calming presence' for your team.
---

Eric Friedman, CEO, eSkill
The three most important soft skills to look for in a customer service rep are sincerity, listening and empathy. A customer service rep needs to know how to establish rapport at a level that matches the customer's emotional state. Simply having a calming presence will not fix every problem. The ultimate goal is to meet the customer's needs. To do this, a customer service rep may have to join a customer in a state of anger or frustration and move them into a state of calmness, understanding and cooperation. The only way to do this is to mirror the customer's behavior, words and body language. To make people follow you, you need to first meet them where they are. You need to go to their "bus station", teach them how to hop on the right bus, and then bring them to your bus station.
---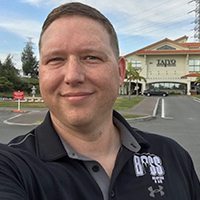 ---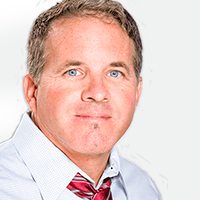 ---

12. The skills that I look for are dedication and understanding.
A customer service person needs to understand the frustrations and the problems of a client and be willing to help out to the best of their ability. By doing that, they are able to help win the customer's loyalty.
---

13. Seek employees who are proactive.
Brandi Britton, District President, Office Team
Not only will they provide assistance before being asked, they'll work above and beyond minimum requirements.
Employees with customer service skills are adaptable and quick on their feet. They can be counted on to exercise good judgment and make difficult choices.
---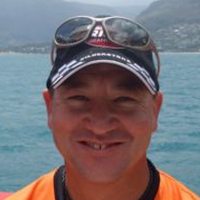 ---

15. Having intimate knowledge of a company's products is critical to customer service success.
Geoff Scott, Career Adviser & Resume Expert, Resume Companion
If you are patient but aren't able to explain issues to an upset customer, trouble is inevitable.
In the interview, it's critical to ask a candidate what they know about your company. Someone who is able to clearly describe your products and goals as a business is on the right track to being a great customer service representative for your team.
---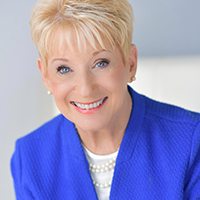 16. What type of theater experience have you had?
I have a professional theater background and it has helped my career thrive immensely in the customer service arena. Now, it doesn't mean if you don't have a theater background of some sort, you won't be good in customer service. But it does mean you'll probably understand the mentality of customer service faster and perhaps better.
Some things you'll learn in theater that you can apply to customer service:
Learning how to say something even when you forget your lines or script.
Learning to work well with others, even if you don't like them.
Knowing the applause is for everyone, not just you.
Keeping your lines sounding fresh no matter how many times you've said them- repeatedly. Remembering it's usually the audience's first time hearing them.
Getting it right 'the first time'.
---

17. Can they read a customer's body language and address them accordingly?
A specific area of the service experience to consider is: discernment and flexibility. Does your new hire have the ability to pick up on customer clues and personalize the service experience?
---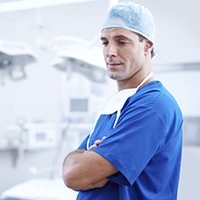 ---

---

20. Expertise in knowing how to approach and resolve problems.
Hannah Steffensen, Media Relations Manager, GPS Trackit
Too many companies view and use their customer service representatives as mollifying agents. They are tasked with distracting or reassuring the customer.
This approach is beyond flawed and does a disservice to the customer, the representative, and the company. Representatives should be quick to help (not quick to change the subject) and focused on solving the problem (instead of denying it exists).
---

21. Did they ask any questions during the interview?
In customer service, one cannot know how to properly accommodate a client/customer, if their needs and desires are not known. A person who asks questions and shows curiosity, models that they care about others.
After the interview, if the employee contacts you to say thank you, they know how to show appreciation and respect. This goes a long way when it comes to caring for customers and clients.
---

22. Hire character. Train skill.
Hiring is not as simple as it looks. After all, any company is only as good as its employees are. While hiring for any position, be it customer serving or anything else, it is important to look for passion and love for the job. Skills can always be taught, you can never inculcate love into a person.
---

---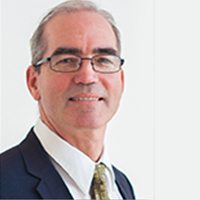 24. I want people who are altruistic and love to help people solve their problems.
Kent Woodhead, Senior Leadership Consultant, Talent Plus, Inc.
Skills can be taught and learned. There is not a recipe for success in the world of customer service.
I am looking for warmth, empathy, and a genuine smile. I want them to see the light at the end of a tunnel and not believe it is a train coming from the other way. I find those abilities are much more desirable than someone's pedigree filled with education and experience. And I think my customers do too.
---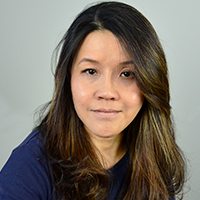 ---

---
Over To You
So there you have it. We hope this list of the top 25 customer service skills will help narrow down your candidates and make your hiring process easier. The perfect customer service team member for your company is out there. Best of luck with your search!
Hoping to fill in a vacancy ASAP? Check out how to hire employees in 2 weeks or less.