Figures from Dimension Data show 84% of businesses that have placed extra effort into investing in better customer experience are reporting increases in their revenues. This supports the idea that today's customers value their buying experience as much as they do the product. However, this doesn't mean that small businesses with limited capital will automatically be left behind. We have curated the experts' tips on how to provide the best buying experience to your customers.
Here are 27 customer service strategies and tips from the pros to help shape your own customer service strategy.
---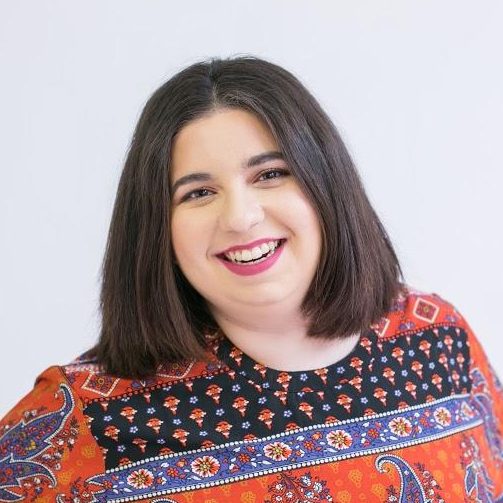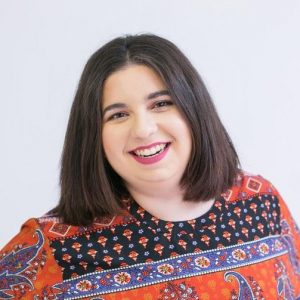 1. Mind the Before and After Customer Experience
Erika Ashley Couto, Owner, Driven Damsel
The best customer experiences begin before someone actually becomes a customer. From the moment that someone comes into contact with your business, whether it's online or a brick and mortar, they should feel cared for and understood. This can be through your website copy, internal policies about how to greet people who walk in the door, proper training of customer service staff, and so on. As an after service, business owners should find ways to make sure that their customer feels valued. Send them a small gift card on their birthday, send personalized Christmas cards or a thoughtful gift that clearly was purchased for them specifically. Those small touches make all the difference.
---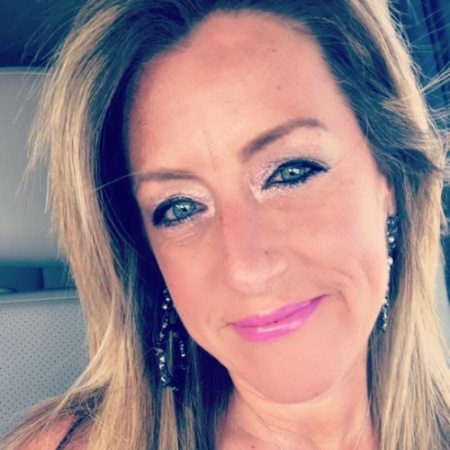 2. Go Beyond Standard Operating Procedures
Beth Sherman, Chief Happiness Officer, ShipMonk
Standard operating procedures are very valuable, but they merely provide a framework within which to work. To provide the best customer service experience, you should be familiar enough with this framework to be able to "finesse" it as needed to accommodate your customer. Remember: without your customer, you won't need a framework. The reverse is not true. One way to do this is to make the experience when they arrive inviting. At ShipMonk, we offer freshly brewed green tea, hot towels and a relaxation room to clients when they arrive on-site while our team of "Happiness Engineers" help the clients accomplish their goals. This leads to lower stress and a generally more pleasant environment — not to mention a willingness to return.
---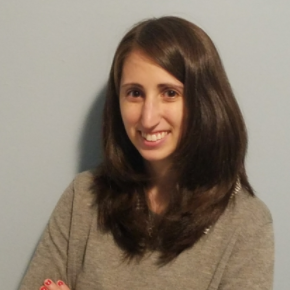 Responding to your customers in a timely manner (and with accurate information) is crucial for your business' customer service. Get the tools you need to save your customers' time by using Salesforces Essentials, a suite of customer service tools powered by the world's #1 CRM.
Salesforce Essentials automatically pulls relevant customer data from your email, calendar, and other channels to get a 360-degree view of every customer and their individual needs. Its robust help desk lets you preload and customize FAQs for simple solutions, displays pertinent customer data to help you respond to specific customer inquiries, and integrates with Gmail for seamless correspondence. Start your free trial today.
---
COVID-19 Guide: How to Bring Your Retail Store Online
This email address is invalid.
COVID-19 Guide: How to Bring Your Retail Store Online
This email address is invalid.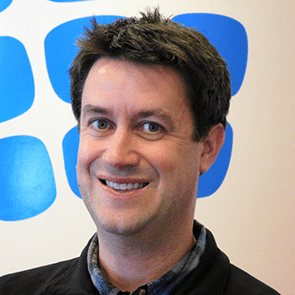 4. Build a Community With Your Store
Gary Galloway, Senior Product Marketing Manager, Netsertive
Enhancing the in-store experience is critical, and brands and dealers need to come up with out-of-the-box techniques to elevate this experience in 2018. Recently, we've seen many successful businesses leverage their physical stores for community events, finding ways to connect with the customer beyond the shopping experience. For instance, some auto dealerships have begun hosting community movie nights on days when the business would typically be closed. Others are offering their space to local charities or nonprofits for fundraisers or events.
By turning the dealership into a community space, dealers are strengthening their bond with current and future customers. Across all industries, retailers should emphasize the online and community experience in 2018.
---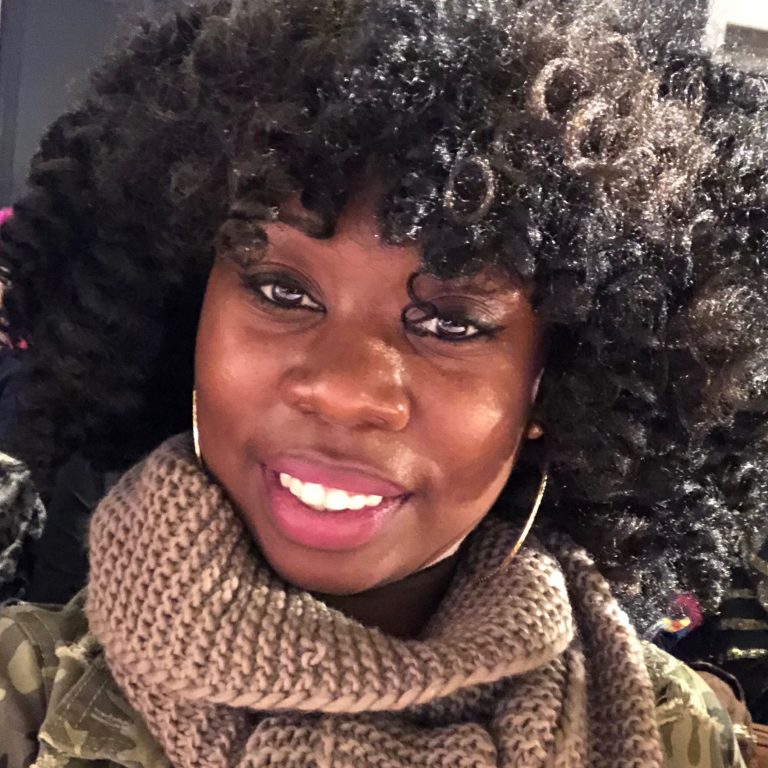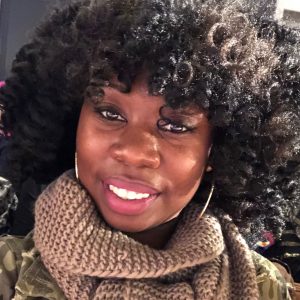 Help desk software assists in providing top-notch customer service by storing customer information and concerns in an organized manner. Some help desk software, like Freshdesk, take it a step further and automates the most important processes, so you and your customer service team can work more efficiently.
Freshdesk automatically converts all incoming emails, relevant tweets, and Facebook posts to support tickets, so you can address customers' concerns no matter where they contact you from. It gives you the ability to create canned responses and embed help article links, so you can quickly respond to common customer inquiries. Click here to start free.
---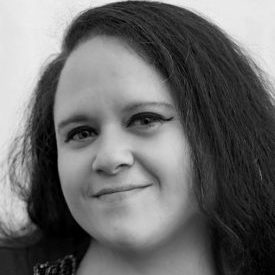 6. Don't Leave Negative Reviews Unattended
Lynne Pratt, Content Director, Virtual Solutions
When customers leave a negative review, they are giving you a second chance to make their experience better — personalize your response and address their concerns. Don't use an obvious copy-paste auto-response template. Doing this often has the opposite effect to what you're intending and irritates the already unhappy customers because they believe that you don't care about their experience and couldn't be bothered to take the time to make it right. Giving them the proper attention enhances the customer experience for these individuals, which could see them go on to become a brand champion and recommend your business to their friends and family.
You won't be able to please everyone, but when potential customers look at your feedback and reviews to create an opinion on your business, they will see that you care about your customers and feel more inclined to forgive any negative responses.
---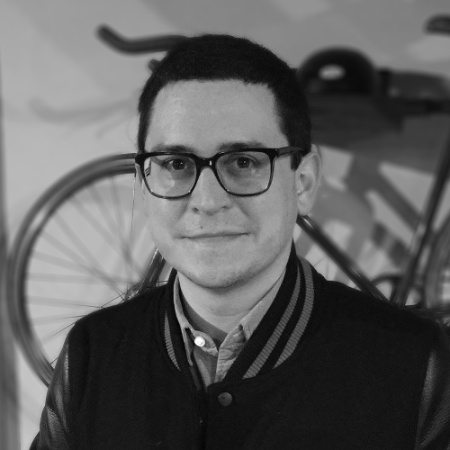 7. Use Your Small Size to Your Advantage
Kyle Therriault, Executive Vice President, Auto Accessories Garage
Being a smaller business is your advantage when it comes to customer service. It seems like many small businesses try to model their customer service experience after the bigger companies in their industry, but we go the opposite way. Why send out form letters and automated emails when we could pick up the phone and talk to our customers one on one? These individualized and human interactions are a breath of fresh air for our customer base and something that would be too time-consuming for a monolithic corporation. Customers take notice when they get treated with this much respect, and the results are loyal return customers and a good word-of-mouth reputation.
---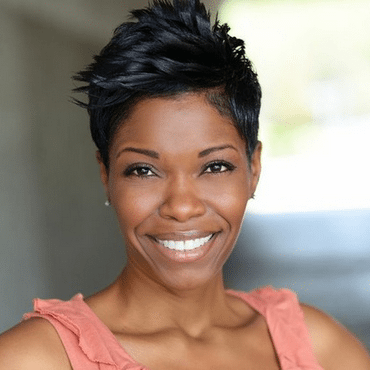 8. Be a Good Listener
Zondra Wilson, Founder and CEO, Blu Skin Care, LLC
Take the time to identify customer needs by asking questions and concentrating on what the customers are really saying. Listen to their words, the tone of voice, body language, and most importantly, how they feel. Beware of making assumptions — thinking you intuitively know what the customer wants. Effective listening and undivided attention are particularly important when face to face where there is a great danger of preoccupation, such as looking around to see to whom else we could be selling or catering to.
---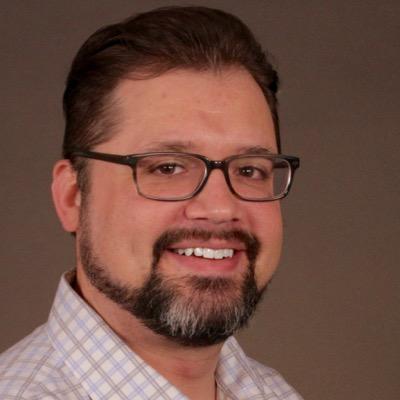 9. Build Consistency Between Online and Offline Communications
Dave Charest, Director of Content Marketing, Constant Contact
When it comes to communicating with your customers online, whether you are staying in touch via an email newsletter or on your company Facebook page, your communication style should reflect how you speak with your customers offline. From the moment your customers discover your business, small details like the design of each email you send matter and nurturing those relationships from the start are what create true customer loyalty. Building consistency between your company's digital presence and your own personal communication style requires a clear mission.
Think about how you want your customers to feel when interacting with your brand and deliver on that promise by treating each part of your marketing strategy as an extension of your core customer experience. Remember, before you can even think about marketing, you need to make sure that the customer experience you are offering is actually worth promoting.
---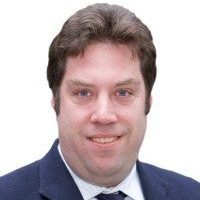 10. Ensure Customers Can Always Speak to a Live Person
When a customer calls with a question, nothing will turn them away faster than being sent to voicemail. An answering service can give your customers access to a live person, even when you're not free to take the call. Go Answer offers bilingual customer service experts who can communicate directly with your customers via phone, text, web chat, or email when you can't. Try it free for 30 days.
---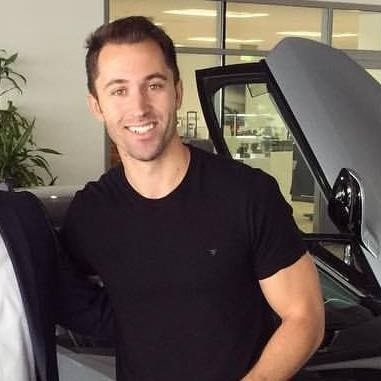 11. Take Good Care of Your Employees First
Shaun Patrick Moise, President/Founder, King Collision Center, Los Angeles
There's an old saying, "If mama ain't happy, ain't nobody happy." If I could rework that saying to be relevant to a successful business, it'd read, "If your employees ain't happy, your customers ain't happy." Taking care of your employees and making sure they always have the proper tools and support to do their job is imperative. At King Collision, I have invested in classes and training for my employees to further their knowledge and, in turn, further their careers. I believe that if you take care of your employees, they will take care of your customers.
---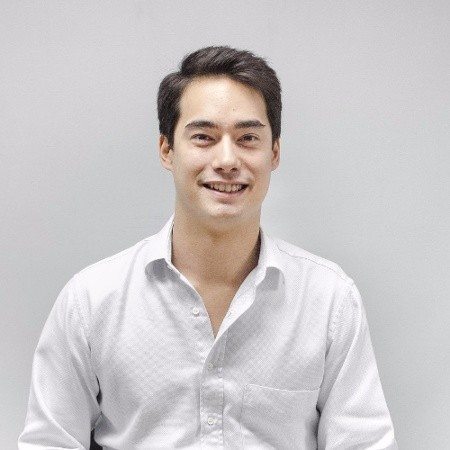 12. Prioritize Personalization in Your Customer Engagement Strategy
Pierre de Braux, Content Strategist, Spiralytics Inc
This might sound a little obvious but, for me, customer experience is all about personalization. I mean going well beyond calling them by their first names. Technologies like CRM software and marketing automation have facilitated enhanced customer tracking capabilities. This means that we know far more about our customers than ever before. If you're not using that customer data to personalize the experience, you're shooting yourself in the foot. There are dozens of data points you can use to personalize brand touch points. For example, if you know their purchase history, you can use it to recommend similar or related offers down the road. If you know what content they've been consuming, you could suggest more relevant content for nurturing efforts.
A personalized approach adds value and is far more effective when it comes to building strong brand relationships. More importantly, strong relationships mean that when it comes to making a purchase decision, your brand is top-of-mind.
---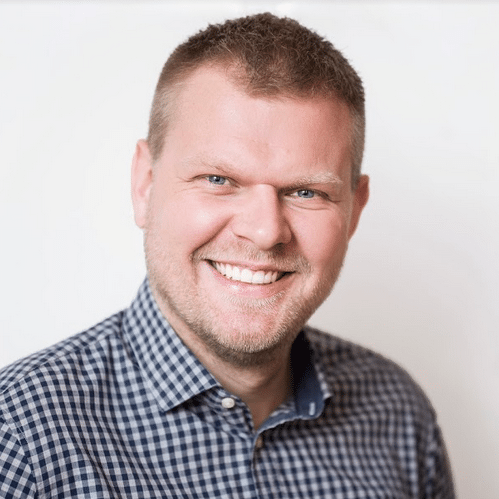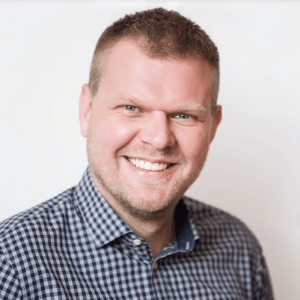 13. Add a Chatbot on Your Website
Szymon Klimczak, CMO, LiveChat
Chatbots are the extension of traditional internet sales channels. They can create better customer experience and support sales conversion. On the other hand, companies that decided to use this modern technology need to define their specific strategy. One example is using chatbots in personalized communication. Thanks to using natural language processing (NLP) to comprehend text patterns, chatbots can help companies to provide more personalized customer service to their clients. They are able to process data and customers' histories in a very quick and effective way. This also helps them to recognize who customers are and to offer suggestions based on their previous interactions. Delivering personalized customer service guarantees that a customer is more likely to come back.
---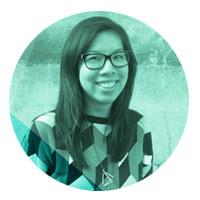 14. Be Attentive to Your Clients' Needs
Monica Ng, Founder, The Nerd Burgers
Depending on the customer, they may come to you with a fully thought out or just a vague idea. It's your job to make sure you really listen to what they want and make sure you understand what they'd like, so you can determine if you can help bring this idea to life. Sometimes, this may mean multiple emails or messages back and forth. For others, it may be easier to set up an informal Skype or phone call or even sending an initial questionnaire to cut down on your time and having to go back and forth so much. When you've understood what the customer would like, present a rough sketch with exact dimensions, materials and finishes to them as a design proof.
This could be a nicely presented PDF you've created using Adobe InDesign or a picture (if you've hand-drawn it) you've taken on your smartphone. Presenting a design proof allows you to clearly confirm that you've understood what they'd like and the scope of the project. Small details may get lost and forgotten in the long email chain, so the design proof is a nice and simple way to sum it all up.
---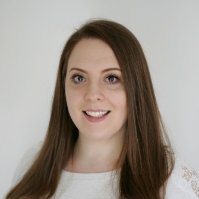 15. Reward Loyal Customers
Amy Kilvington, Head of Content Marketing, Blinds Direct
Keep your regular customers happy by offering them special incentives and offers. This could be an additional discount code for a product, free entry into a prize draw, or something as simple as a helpful blog post or video. When you reward your customers with these little perks, they'll become more invested in your brand, and they'll be more likely to shop with you again or recommend you to a friend.
---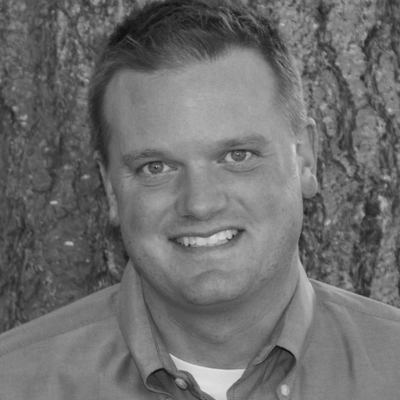 16. Create an Omni Channel Experience
Josh Marti, Co-Founder and CEO, Point Inside
As much as 78% of consumers don't follow through on intended transactions, typically due to poor in-store service. While store associates will remain an important piece of the retail customer experience puzzle, retailers should be considering how they can leverage technology to better meet their customer's needs. Now, more than ever, traditional retailers need to create a seamless in-store, mobile and online shopping experience reaching their shoppers along every touch point.
---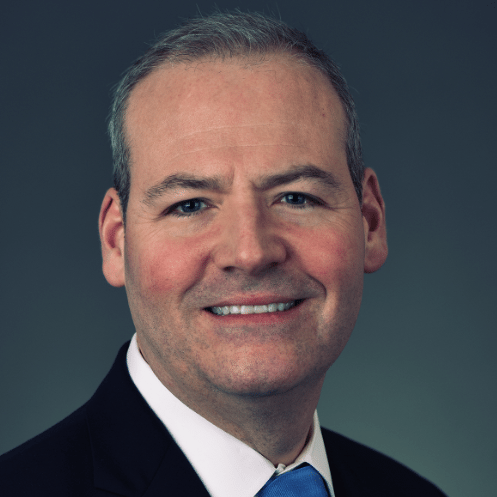 17. Offer Mobile Payment Options
Matthew Steenson, EVP and Head of Business Banking, The PNC Financial Services Group
Getting to know the people who are patronizing your business is important for identifying patterns in how often they spend and what they buy. Mobile payment technology allows small business owners to analyze customer data and identify the most significant trends. Not only can you track patrons who frequent your business but tracking your customer data also allows you to make personalized recommendations for products or services based on a particular customer's previous purchase history. Additionally, linking your mobile point-of-sale system with an inventory management software can help you keep tabs on inventory trends.
That can make it easier to plan ahead, so you're not running short of a particular item during a peak sales period and have to send your customers out the door empty-handed.
---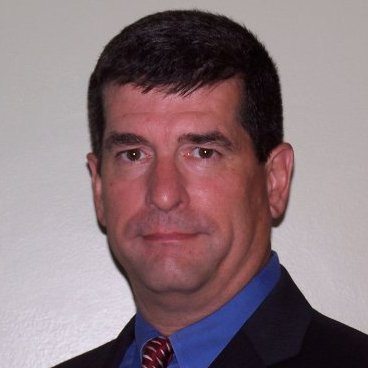 18. Conduct a Net Promoter Survey
David Levesque, President, The Alternative Board, Rochester
A Net Promoter Survey measures your customers experience at each touch-point of their interaction with your company. Through simple, brief and inexpensive customer surveys, you can reveal opportunities to improve these interactions and raise customer loyalty. The benefits of loyal customers include less sensitivity to pricing, quality and convenience, re-purchases of incremental products or services and active promotion and referrals of your company to others. Scoring your customer experience also encourages your organization at all levels to work harder toward building a competitive advantage in company performance and customer loyalty.
Net Promoter Score was originally developed by Bain & Company and Satmetrix, but there are now several companies and certified experts that can help you implement this tactic. The simplicity and effectiveness of this method makes it the gold standard measurement of customer experience.
---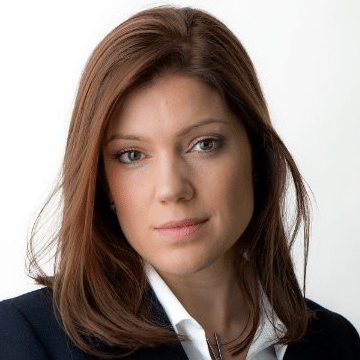 19. Leverage Service Issues Into Opportunities to Connect With Customers
Lynel Brown, Vice President, Brown Safe Manufacturing, Inc.
For this topic, a particular customer care story comes to mind. We received a large custom order from a woman who was expecting her first child in a matter of weeks. Due to unforeseen delays, we were running behind with her order and needed to plan the delivery of her safe after the baby was born. We sent a gift basket with hand-picked baby items, and the gesture turned what could have been an upset client into a raving fan who has referred a number of her friends. Keeping clients notified of any delays in a project as soon as possible is something that we find critical to a positive customer experience.
---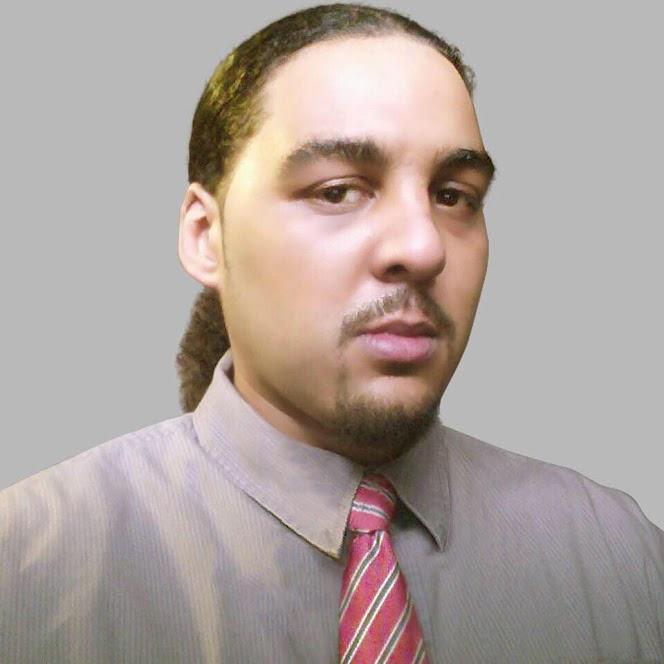 20. Give Your Customers a Point Person
Mike Sims, Owner/Founder, ThinkLions
Customers can sometimes have a hard time connecting with your brand. It is much easier for them to connect with a single person. This is especially true of service businesses where a client may have to communicate with the service providers multiple times during a transaction. For long projects, assign a project manager to each client. When a client has an issue or a question, they will know exactly who to turn to. This also avoids issues of multiple people providing conflicting information to a client. Find managers that represent your brand well, and it will make it much easier to build strong relationships with your customers
---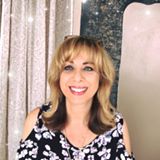 21. Engage Your Customers With Compassion
Camille Sacco, Certified Meditation Instructor and Author, "The Hippie Banker"
Compassion is opening our hearts to the feelings of others without judgment. If we enter into each customer interaction with the intent of being of service and of showing compassion, we will create an outstanding customer experience. We have to learn to lead from our hearts. Unfortunately, it's ingrained in us to be logical and to hide our emotions in the workplace. The mind is held in higher regard than the heart. By tapping into the power of the heart, you will discover your ability to be compassionate and create a WOW experience for your customer. Guess what? It will create a ripple effect, and you'll have customers for life.
---
22. Take Time to Greet Your Customers
Ronna Moore, Founder, Fairy Homes and Gardens
Say hello to your customers. It may seem like a simple greeting, but that level of friendliness and being personable goes a long way. It allows customers to see you as human and creates a more receptive environment to conversation and change. Whether it's over the phone, via email or in regular mail, a casual, personal greeting can go a long way in developing a strong customer experience.
---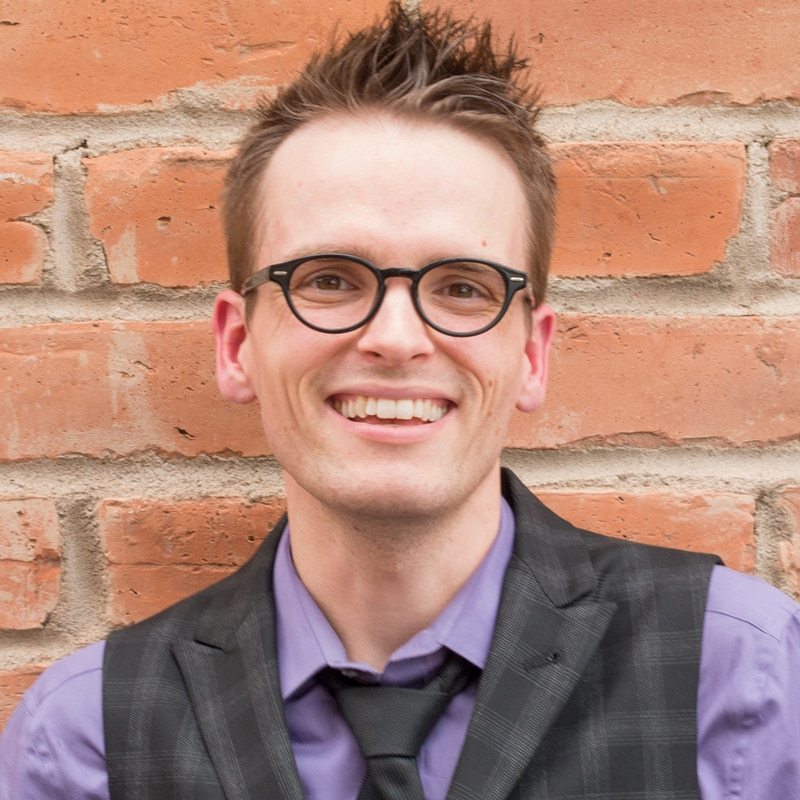 23. Translate Specialized Customer Needs Into Website Design & Communications
Gregory Bullock, Marketing Manager, TheraSpecs
As many of our customers directly endure light sensitivity as a result of migraines or traumatic brain injury, we have to be cognizant that they may be in actual, physical pain while browsing our site. It is imperative then for us to take this into consideration with every online communication and touch point we have with customers. We do not want our website or social media content to trigger their condition and make them feel worse. Very specific examples include avoiding sharing images with excessive dark/light contrast, and any video content includes subtle transitions and is devoid of flashing imagery or piercing sounds. Our website is stripped of elements with unnecessary change states or motion. Lastly, we also offer educational resources to help improve our visitors' online experience when they are not on our site.
---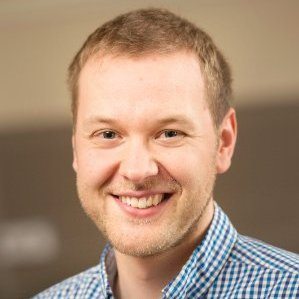 24. View Customer Service as a Strategic Partnership
Kyle White, Chief Executive, VeryConnect Membership Software
The classic is to always overdeliver. However, even this isn't always good enough. When we talk to customers, we try to think through their wider goals, objectives and business aspects that are outside our product boundaries. By doing so, we understand their holistic needs and can share content and resources that are relevant to their current challenges/ambitions. This means that the customer experience is truly a strategic partnership where you can offer value and discussion on their entire business, not just the partial aspect in which your product offering delivers.
---
COVID-19 Guide: How to Bring Your Retail Store Online
This email address is invalid.
COVID-19 Guide: How to Bring Your Retail Store Online
This email address is invalid.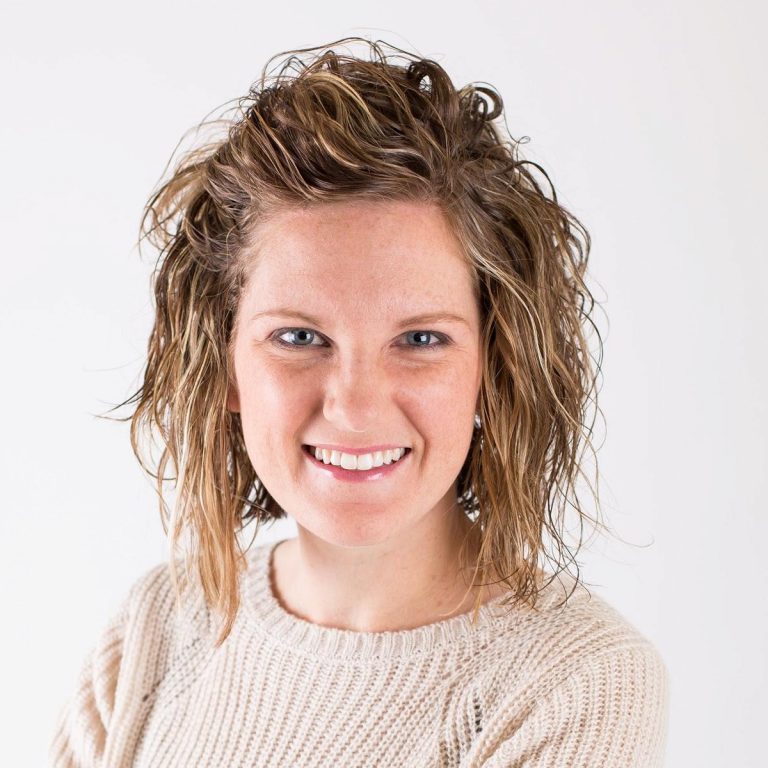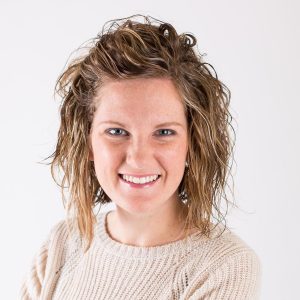 25. Surprise Your Customers With a Gift
Rachel Stephens, Customer Behavior Analyst, Totally Promotional
Everyone loves to receive a gift. An unannounced gift with purchase can leave a positive sentiment and improve the customer's experience overall. If you are an online business, send a handwritten thank-you note with a pen with your logo. Every time customers use the pen, they will think of their experience with your business. Alternatively, capitalize on the holidays as a time to improve your customer experience. Include custom-printed stress balls in holiday gifts to clients at Christmastime to de-stress the holidays.
---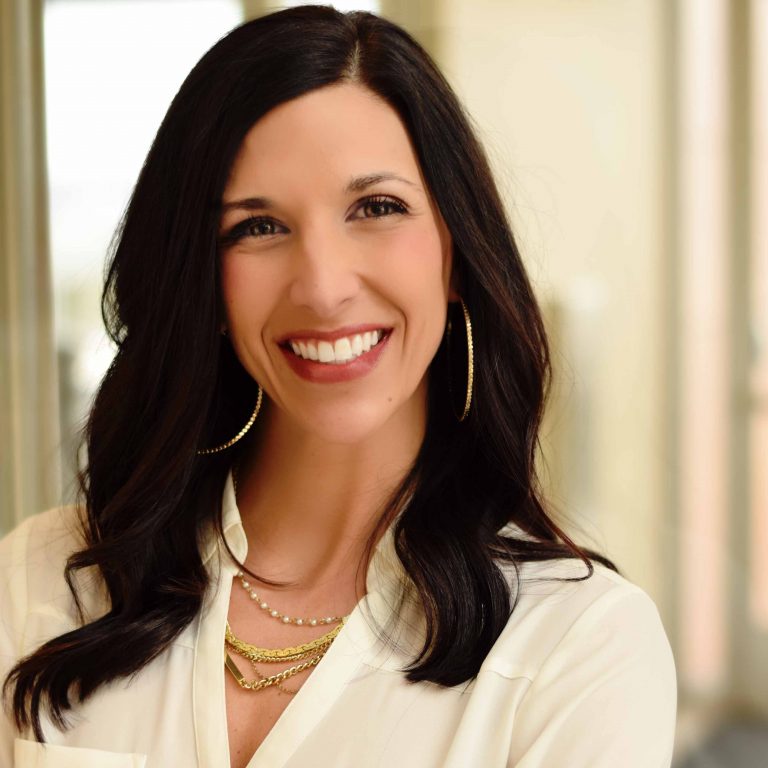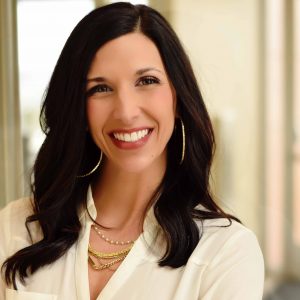 26. Focus on Employee Engagement to Create a Winning Customer Experience
Melinda Morella-Olson, Director of Strategic Engagement, Imaginasium
Engaged employees will create exceptional experiences for customers, but 'operationalizing' that is easier said than done. Employees must have a comprehensive understanding of the brand, its vision, mission, and values, and what their role is in delivering on that brand promise. Perhaps more importantly, employees must have a deep connection to the "why" (brand purpose) and a love for the brand so strong that they emulate the brand values through their behaviors and advocate on behalf of the brand. In order to create brand advocates within your own walls, employees must be both aligned and engaged.
---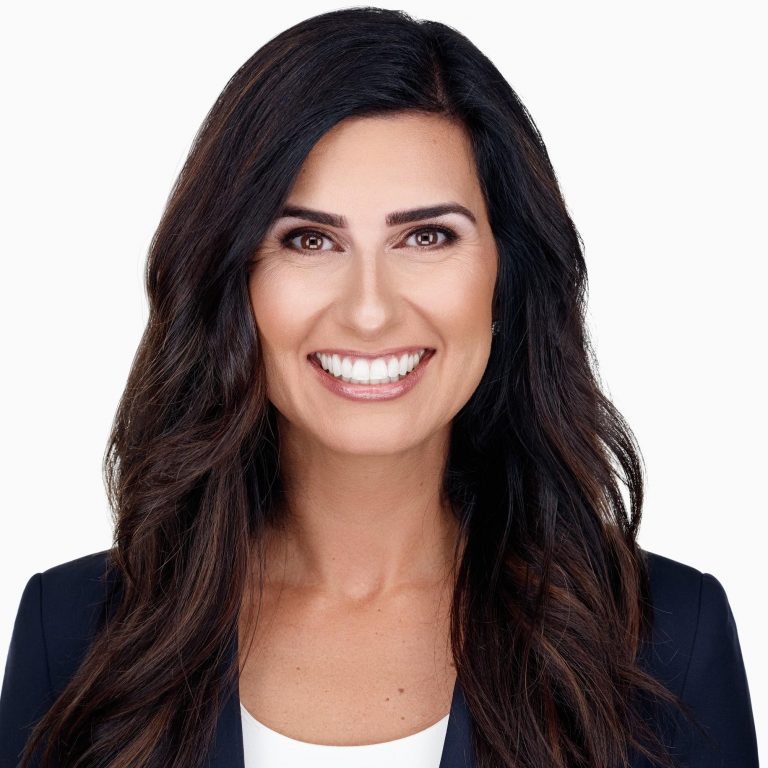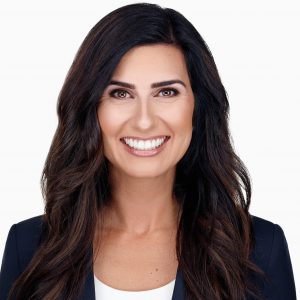 27. Make Customer Convenience a Priority
Kara Cook, Attorney and Partner, Cook & James
What we learned is that convenience is invaluable and a characteristic that customers really appreciate. We saw an opportunity to make life easier and offer a better experience. This is why we've been providing our at-home closing platform in the refinance industry for more than a decade and have created some real fans among our clients. When people close with Cook & James, they don't have to take off work, find a babysitter, miss their kids' soccer game or fight traffic — we bring the closing to you. Literally.
The location does not have to be at your home or your office. We can come virtually anywhere that's convenient and that's what customers tell us creates a positive customer experience.
---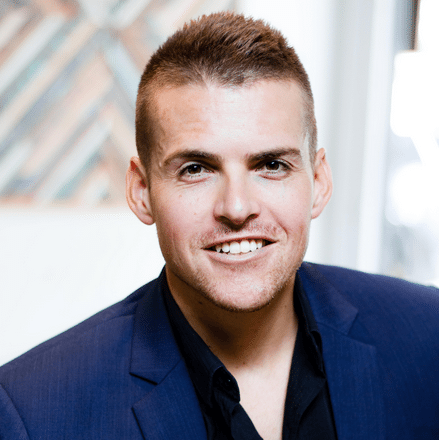 BONUS: Request Feedback from Your Customers
Ronnie McKenzie, Founder, Storehacks.com
People love helping other people. Being able to provide a service or product that fits a need and being able to do it well is a great motivator in continued success. While it's fantastic to get positive feedback and reviews, the real success comes from people who are willing to share their negative feedback. Why? It gives the business owner a huge leg up in finding where they are falling down in their business and again allows the brand to put a face to the company: a happy, willing and friendly face. A face that will be remembered long into the future. Email contact initiated immediately after customers have placed their order is the best way to ask for feedback.
---
Over to You
Providing the best customer experience is not entirely limited by a firm's budget or size. In fact, some of the best feedback responses from customers are about their buying experiences that hardly cost anything at all. Consider the tips listed above the next time you plan to improve your customer experience strategy.
Did we miss out on your favorite customer experience tip? Share it with us in the comments.