Customer service refers to the support given to customers before, during, and after their purchase or transaction with your company. It plays a crucial role in how clients feel about your organization.
Good customer service can help you gain lifetime customers. In this modern age when information and negative reviews travel quickly, it is an important factor that can make or break your company.
So how do you keep your customers happy and make each engagement with your organization enjoyable and easy? We asked the pros for you and they shared their best customer service tips:
---
1. Make it easy to get feedback
Save yourself from embarrassing PR nightmares on social media by ensuring that your customers can reach you easily with their concerns. Freshdesk will give you an easy-to-use online platform for handling customer feedback and your responses, and it's free for the first 21 days. Try it out now:
---
2. Good customer service starts from within.
We believe good customer service starts from within. We offer perks such as monthly bonus programs, office amenities, and sponsored lunches to keep our customer service representatives engaged and happy.
Our theory is that if we treat our team members like family, they'll return that appreciation and respect to our customers. When we speak to customers like we would friends and family, we're more effectively able to help them and we all win.
---
3. Address problem areas straight on.
Alyson O'Mahoney, EVP/Partner, RLA Collective
Don't hide from the problem, especially in social. Deal with it head-on and consumers will know that you stand by your product or service. Sometimes it's not the problem people care about most, but the response.
It is crucial that you turn a negative experience into a positive one, especially in the eyes of your customers and review readers. Here are great tips on how to respond to negative reviews.
---
Customer service is a huge part of the checkout process. Make sure your customers leave your store with a positive impression by having a quick and easy checkout experience. Square is a free POS software that lets you process payments, refund customers, create and redeem gift certificates, and email customer receipts. By using a free POS system, it's more likely that your customer service team will be able to provide quality service to your customers.
Check out Square to learn more.
---
5. Provide a way for customers to reach you in real time.
Michelle Smith, Creator & Maker, MamaSuds LLC
Activate a chat service: whether it's having your number on the site for them to text, a chat service app, Facebook Messaging or all three- the key is to be available. Customers purchasing online often have just one or two questions that are holding them back from purchasing. The quicker you can handle their inquiries, the more they feel comfortable buying from you.
Here's a comparison of three top live chat softwares that you can use: Zopim, Olark, and LivePerson.
---
Len Markidan, Marketing Head, Groove
Customers want to feel that they are treated like a person. The key is to inject some personal touches to your customer service. Get to know each client well, show them your face, and do not use a lifeless, robotic script in handling their concerns.
Address them by their name and let them know your name too. It's a good idea to have a customer profile database, so that everything you need to know about each of your clients are summarized in one place. Include remarks on each customer's preferences- for example: you can make a comment about how the customer wants to be treated- does he want you to go straight to the point, or will he appreciate that you ask him about his day first? Simple information like this can make a huge difference in customer satisfaction.
This page provides great tips on how to deliver personal customer service.
---
Having the power to make decisions- to be able to address and resolve an issue from start to finish without the interference of a manager- can positively impact a customer service personnel's work. Motivated employees are happy employees who will interact with customers enthusiastically and energetically.
Giving them the proper level of support and training, and then leaving them do their job, can be one of the most important keys to bringing your company's customer service to unprecedented heights.
This article shares 7 ways to empower your customer service agents.
---
8. Make the customer feel valued through small gestures.
Vitaliy Verbenko, Business Development Manager, Helprace
The biggest customer service improvement you can make is to value customer time. Keep track of interaction duration, avoid convoluted instructions / solutions and consider a live chat system.
Consider surprising customers with gifts or little promotions along the way. A small gesture can go a long way.
This article lists some unique promotional products that your clients will love to receive.
---
9. Have a dedicated social media manager to respond to complaints.
Steve Pritchard, SEO Specialist, giffgaff
Having a customer service team member to help man the social media channels, particularly Twitter and Facebook, is a great way to up your customer service game. Not only will this provide instant help for your customer base, it will also help to keep your social media pages clean of abusive comments by having someone trained to deal with them. Furthermore, it's a great way to increase your likes/followers. By knowing that there is someone on social media to deal with their inquiries, your customers are much more likely to pay your page a visit.
---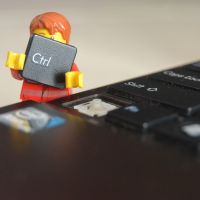 An over-friendly employee might end up hovering, and a sales personnel eager to earn commission might end up monopolizing the conversation with memorized marketing pitches- which will be a major turn-off for the customer.
Be sure to remind your customer service staff to avoid awkward customer service by following these guidelines.
---
11. Take ownership and always work to find a solution.
Yaniv Masjedi, Chief Marketing Officer, Nextiva
Take ownership and be confident you can solve the issue. They're expecting you to have the answers. If you don't have an answer at the immediate moment, take the time to find out the answer even if it means putting them on pause, calling them back or seeing if you can get back to them another time at their convenience.
Then find a solution or someone that has the answers so you can assist them. Always be solution-oriented whether it means solving their issues directly or finding an alternative they are happy with.
---
Mat Patterson, Marketing Team, Help Scout
Lack of functional equipment and necessary support can demoralize any customer service personnel and hinder them from providing good customer service. If you require your employees to respond to emails ASAP, then you should provide individual laptop or desktop computers, instead of shared hardware.
Building a high-performing customer service department means making the necessary investments to make it easier for your team to carry out their role well.
---
13. Respond promptly.
Yes, productivity experts will tell you to avoid all emails and calls except during specific times of the day. That's great advice for productivity, but not for customer service.
Always put your clients' needs first. If you do, then like me, you may be shocked by how often you get business simply because you follow this advice. Prospective clients often tell me that they reached out to three other copywriters, but I was the only one who bothered to respond.
Do not forget to brush up on your business email etiquette when sending messages and replying to your clients.
---
14. Provide self-service support to your clients.
Alexa Lemzy, Customer Support Manager, TextMagic
Self-service helps a lot. When customers start using your product or discover new features, they often look for the guidance on your website. Make sure you cover the common questions on your FAQ pages and How-To articles.
Analyze your customers' inquiries and update those self-service resources accordingly.
---
As they say, communication can solve and prevent a myriad of problems. To be able to offer good customer service, it is important that you're able to engage and communicate well with clients. This includes verbal and nonverbal cues.
Here are 10 ways to communicate effectively to avoid problems and miscommunication with the other party.
---
You might think that tone of voice matters only in face-to-face or telephone conversations, but it actually has a more critical impact in online communication. When you send emails, you do not have the benefit of clarifying unclear points or adjusting your response based on your customer's reaction.
According to a survey, customers prefer a more casual tone, but there is still a thin line between the right level of casualness and being too casual. Should you use emoticons and exclamation points? Should you use colorful fonts?
This article breaks down the results of a survey on the best tone of voice to use in dealing with customers online.
---
17. Set and communicate clear expectations to your customers.
William Gadea, Founder and Creative Director, Idea Rocket LLC
We've found you can't really meet expectations unless you set them. That means telling the client exactly what they can expect, and when. After you've gone through repeated cycles of setting expectations and meeting expectations, then they start to trust you and feel: wow, I'm going to get what I need.
But the first step is to tell them what to expect, so they don't worry!
---
18. Stay connected through social media.
Josh Brown, Content & Community Manager, Fieldboom
The easiest way to stay connected to thousands or even millions of customers is through social media. However, don't just post one-way updates and photos. It's important to engage with your audience and create a two-way dialogue, as well as create deliberate opportunities for customer feedback.
Ask open-ended questions, post polls, use surveys- find the best ways to get your followers to share their thoughts on a topic. The responses you get can help you learn more about your customers and what they want which can help with the overall customer service process.
Check out these Facebook marketing tips to learn how to properly use the platform for your business.
---
19. Hire the right people, because you can't teach enthusiasm.
Given a choice between lots of experience and an average service attitude or not much experience and a great service attitude, hire the second applicant. You can't teach enthusiasm. The first applicant might be on the path to burnout. With training, support, and praise, the second will help you win and keep customers.
We provide a guide on how to hire the right employees.
---
20. Show the right attitude: be warm, happy, and positive.
Be the attitude you want your customers to show. We all enjoy serving happy customers. Aim your best smile and warmest attitude toward your customer. Then, deliver a warm greeting that says, "I can't wait to give you really great customer service." Optimism and joy are contagious.
Never let customers leave disappointed: Even if you can't always give customers what they want, you can always give them a great service experience. Find a way to help. And make sure they leave remembering your great smile, positive attitude and upbeat disposition.
Apart from the right attitude, check out this list for other crucial skills you should look for in a customer service representative.
---
21. Key to Customer Happiness
Jackie Gonzalez, Vice President of Operations, PATLive
The key to customer happiness is connection; ensuring your customers have a way to reach you is fundamental to any small business. My advice: never underestimate the power of the telephone. Customers still prefer to reach businesses on the phone to resolve difficult issues or get advice on purchases. There's simply nothing better than human connection.
---
Jeff Mowatt, Customer Service Strategist & Bestselling Author, Jeff Mowatt
Having numerous customers waiting for service can actually be a happy problem- as it may mean that your products and services are in high demand (of course, if they are lining up to complain, then that's another story). However, the inability to gracefully manage multiple customers can lead to dissatisfaction and eventual loss of that individual's business.
This article provides practical tips on how to juggle customers, callers, and walk-ins with a smile.
---
23. Have 24/7 customer service.
Establish business hours and communicate those hours with clients but be willing to compromise to extend hours to help those in need.
I decided to establish firm work hours for my business, but hire a 24 hour call center that would allow my customers to be assisted after hours. Many consumers or potential prospects surf the web and may stumble upon your company after you are closed. Therefore, it's important that they are able to communicate with someone even after your business is closed.
---
24. Train your frontliners well.
Vitaliy Verbenko, Business Development Manager, Helprace
Ensure those who are on the front lines are able to do their job effectively. This means having a full feedback system with meetings, personality assessments and company culture-reinforcing activities.
Measure how employees act during support sessions, how they end their interactions and whether customers are satisfied. Ensure the team knows how they are doing relative to benchmarks you'd like to reach in the future.
To be sure that your team members are equipped with the right skills, check out this article for customer service training ideas.
---
Sooner or later, you will meet customers who are just plain difficult and unhappy. Some of them might have a good reason to complain, while others may just want to criticize.
Whatever the case may be, it's important that you know how to deal with unhappy customers and how to turn the situation around.
Always stay calm and check out these other tips and techniques in this article.
---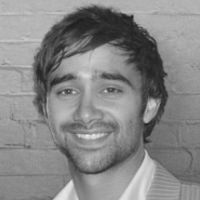 Launching with thoughtful, relevant education is the best way to build confidence in new employees and integrate them into your team. When they understand the context around your business, they will take ownership of your mission and be motivated to take care of your customers.
---
27. Find what customers are saying about you and respond.
Angela Hill, CEO & Chief Creative Officer, Incitrio
Use social listening to search when your customers are talking about you, but not to you. Set up a keyword tracker notification to get regular emails with links to brand mentions. Then, set a time on a weekly basis to monitor, engage, and respond to positive and negative comments. That way, you can listen and respond in a way that is transparent, authentic, and effective.
---
Len Markidan, Head of Marketing, Groove
There are certain words that can hurt your company's relationship with your clients. What are they?
"I don't know."
"Nope."
"Please calm down."
"It's not our fault."
"Sorry, but it's policy."
And what should you say, instead? This article lists ways on how you can avoid saying the wrong things that can end up infuriating your customer.
---
The use of positive words, phrases, and statements will help transform a negative interaction into a positive experience. You know that you should strive not to make customers angry or frustrated, and it helps to have a 'cheat sheet' of the words that you should use in dealing with them.
These positive words include: definitely, absolutely, certainly, fantastic, pleasure, thanks, please, etc.
Check out this article for the full list of the words and how to use them in common customer service scenarios.
---
BONUS: Treat each client like an honored guest.
Shannon Peffer, Manager- Training & Development, PrimePay
A lesson I learned long ago is to treat each client as an honored guest. You may have 10 or 20 other issues you are juggling that day, but each client deserves our full attention when it is their turn.
They may ask the same question you have heard 30 times in a row, but it is crucial to remember that this is the first time this client asked. Respect them and answer it without frustration. Each client is the most important person in the world during the time you engage with them.
---
Over To You
Are you ready to take your company's customer service to the next level? Which among these customer service tips are you excited to try for your own organization? How do you plan to garner consistent five star ratings for customer satisfaction? Let us know in the comments section below!
Looking for ideas on how to train your customer service team? Read our guide.