Directors and Officers (D&O) insurance covers the costs of legal defense, damages, or settlements if directors or officers of a company are sued for alleged wrongful acts. It protects those who could be held personally responsible for private companies, nonprofits, and educational institutions, and typically costs about $3,000 per year for $1 million in coverage.
Small business owners need to know they are getting the right coverage when it comes to D & O insurance. CoverWallet offers competitive rates on D&O Insurance, making it easy for businesses to get protected from lawsuits against their directors and officers. Plans start at $46/month and they can get you covered quickly. Get a free quote online in minutes.
What D&O Insurance Is
Directors and officers insurance is an errors and omissions policy for upper management. It protects the personal assets of those in control of company assets as well as the business assets that could be used to defend them in a lawsuit. It covers both the legal costs and any settlement or judgments issued in a claim.
D&O insurance protects against negligent acts, omissions, or otherwise misleading statements by the top leaders of the company. One such case that's been in the news lately was when Elon Musk triggered a huge scandal and found himself in hot water with the SEC when he tweeted that Tesla had the funds to go private. The company now faces lawsuits for false claims, while Musk continues to deal with the SEC for making misleading statements.
D&O Insurance Coverage Parts
D&O insurance has three parts that are offered when you shop for a policy. These are referred to as Sides and vary based on the circumstances when coverage kicks in. Every organization needs to consider its individual risks and look at the overall costs based on Side elections.
The three directors and officers insurance Sides are:
Side A: Covers individual directors and officers who are personally named in a lawsuit in the event the business can't indemnify them based on corporate bylaws or law.
Side B: Reimburses the company for payments used to indemnify members of the board for settlements, judgments, and defense costs.
Side C: Covers the company when it is named as a co-defendant with a board member during shareholder litigation or regulatory action.
It is worth mentioning that publicly traded companies require extensive underwriting due to the heavy reporting and compliance issues with the SEC. Publicly traded companies have more exposure than private companies, since off-hand comments can have dramatic impacts on stock prices trading in short periods of time. Side C for public companies only covers securities claims and does not offer coverage that includes a duty to defend company leadership.
D&O Insurance Underwriting Report Requirements
Here are some common items underwriters need when evaluating D&O insurance needs:
Capitalization table and board member list: The capitalization table shows a company's ownership breakdown. If an owner does not have representation on the board of directors, increased risk of lawsuit is perceived.
Financial statements: For an accurate picture of your company's current financial health and future outlook, underwriters will require year-to-date and past financial statements.
Investor identity: D&O insurance underwriters sometimes want to know the identity of investors. Underwriters may run background checks to discover any lawsuit claims history by investors or other members of the board.
How D&O Retention Works
Retention in a D&O insurance policy works in the same fashion as a deductible in other business insurance policies. Retention is the amount the company agrees to pay before a covered claim is paid by the insurance company. The value selected for retention is directly related to D&O insurance costs; the higher the retention, the lower the premium.
Claims Made Policies
D&O insurance is always written as a Claims Made policy. This means the policy must be in force when the claim is made, regardless of when the questionable act occurred. Some insurance policies have an option small businesses can elect called Per Occurrence, which means there is no limit to the claim assertion and will retroactively cover claims.
As a Claims Made policy, D&O insurance covers claims that were filed during the policy period. It doesn't matter when the negligent act itself occurred—just when the claim was filed. For example, if a small business doesn't have D&O policy in January but opens a policy in February, they could be covered for an incident happening in January as long as the policy is in force at the time of the claim.
What D&O Insurance Covers
D&O insurance covers legal fees, settlements, and other costs in the event that company directors or officers are sued for alleged wrongful acts. Directors and officers of a company can be held personally liable for personal actions while working on behalf of the company. A D&O policy also provides coverage for the company if it is required by statute or company bylaws to indemnify directors and officers.
D&O insurance can protect against lawsuits brought on for a variety of reasons, including:
Breach of fiduciary duty resulting in financial losses or bankruptcy
Misrepresentation of company assets
Misuse of company funds or company assets
Suspected fraud
Accusations for violating non-competes or NDA clauses of former employees
Theft of intellectual property
Lack of corporate governance
Directors and officers can be personally sued by a variety of parties, including employees, vendors, investors, and customers. Exactly who is covered at your business depends on the level of protection you purchase and the Sides selected. Reviewing your corporate bylaws and legal requirements in your state is essential to avoid coverage gaps or insufficient protection.
What Directors & Officers Insurance Doesn't Cover
Items not covered in an insurance policy are called exclusions. Most of the exclusions in a D&O insurance policy are intentional illegal acts. For example, a D&O insurance policy will not cover actual fraud, embezzlement, or decisions made for illegal personal profit.
Here are common exclusions of a D&O policy, according to the Insurance Information Institute:
Actual fraud
Personal profiting
Accounting of profits and other illegal compensation
Pending and prior litigation
Prior (or late) claim notices
Bodily injury or property damage
Insured versus insured claims
ERISA
D&O insurance policies typically include "shrinking limits" provisions. This means that defense costs, which are typically the largest part of a claim, will reduce the policy's limits. Shrinking limits provisions contrast with the approach of a commercial general liability policy, where defense is covered in addition to stated policy limits.
D&O Insurance Costs
Directors and officers insurance costs vary depending on the total coverage elected, the retention amount, and the size of the company. The bigger a company is with more revenue and public interaction, the more expensive D&O insurance is. Typical costs for a small business are approximately $4,000 annually.
Typical Directors & Officers Insurance Costs
| Coverage Type | Coverage Limit | Retention | Premium Cost |
| --- | --- | --- | --- |
| D&O Insurance | $1,000,000 | $10,000 | $4,000 |
| D&O Insurance | $1,000,000 | $50,000 | $3,000 |
| D&O + EPLI | $1,000,000/$1,000,000 | $10,000 | $7,500 |
| D&O Insurance | $5,000,000 | $10,000 | $10,500 |
| D&O Insurance | $5,000,000 | $50,000 | $8,100 |
| D&O + EPLI | $1,000,000/$1,000,000 | $10,000 | $17,300 |
The cost of a D&O policy varies depending on your industry, revenue, debt, and legal history. For small- to mid-sized companies, the cost of directors and officers insurance typically ranges from $3,000 to $10,000 per year for each $1 million in coverage. Where your business falls on the cost range depends on a few key factors.
Here are the key factors that affect the D&O insurance costs:
Age or maturity of the business: A long history of good business and financial practices helps companies keep rates lower.
Industry type and size: Publicly traded companies, industries with higher regulations, and community exposure have increased risk and thus higher premiums.
Financial stability: Financially stable companies often have assets to increase retention and keep costs down. However, highly-leveraged companies with major investors have higher coverage needs.
Number of employees: Bigger companies tend to have larger boards of directors and officers, increasing the potential exposure and directors and officers insurance costs.
Coverage amount: Increasing coverage increases annual premium price.
Directors & Officers Insurance Providers
Top D&O insurance providers offer options to cover directors and officers groups of different types and sizes. Some business insurance providers work better with small companies and nonprofits, while others are better suited for larger risks. Depending on what the small business needs, a provider with other insurance options to combine coverage can save money and offer convenience.
Top D&O Insurance Providers
| Provider | Best For |
| --- | --- |
| | Nonprofit organizations with board members needing protection while advocating for their cause |
| | Small business owners who want assistance when comparing D&O insurance quotes |
| | Companies with a small board and small private investors with limited exposure |
| | Startups and businesses with large boards seeking multiple rounds of venture capital raises |
| | International companies with large boards, significant revenues, and high exposure |
Five of the top directors and officers insurance providers are:
CoverWallet
CoverWallet is an online insurance broker that uses simple language and sophisticated back-end technology to help any small business owner find the right policy. As a broker, CoverWallet accesses D&O insurance policies from top carriers, giving business owners confidence that coverage will be there if and when it is needed.
CoverWallet is a great choice for nonprofit organizations such as schools that have unique exposure needs with volunteers and strong public profiles. Customizing policies is simple with the CoverWallet portal and gives nonprofits the ability to get added coverage for major events and fundraisers as needed.
Commercialinsurance.NET
Commercialinsurance.net is an insurance referral service that focuses on helping small business owners find the insurance company for their situations. It works with over 200 agencies, brokers, and carriers, making it easy for businesses with complex or difficult exposures to find quality coverage at a fair price.
Commercialinsurance.net is the ideal choice for a small business that wants one-stop shopping and still be confident in protection he or she has purchased. Once you submit your information, a representative will call you with quotes, walk you through each offer, and connect you directly to the insurance company you pick. Because Commercialinsurance.net works with so many companies, insurers often respond with the best price they can offer..
Embroker
Embroker is an online brokerage portal that works with carriers specializing is certain commercial risks. By streamlining the process with its cutting-edge technology, Embroker reduces costly and frustrating paperwork required in archaic insurance models. A small business can shop all lines of insurance through the Embroker portal.
Embroker is a great choice for small businesses seeking a first round of private capital where there is less regulation compared to public exposure but still a need for protection. Embroker allows a small business to get certificates quickly to demonstrate proof of insurance to investors and board members.
Founder Shield
Founder Shield is a specialty broker that focuses on understanding the needs of startups and venture capitalists. Founder Shield works with the top-rated carriers but adds to the mix their unique understanding of the risks associated with fundraising, scaling up, and going public. Even complex underwriting risks go through Founder Shield's process efficiently, serving the fast-paced needs of entrepreneurs.
Founder Shield is a great choice for any startup seeking to do one or more rounds of capital raises. Policies are tailored for the size of the company and bundled in a way that protects the company as it grows. New businesses must be agile to take advantage of trends and overcome problems; Founder Shield offers insurance solutions that can adapt with them.
AIG
AIG is one of the largest insurance carriers writing commercial insurance policies around the world. This experience gives AIG insight to the added risk of large companies with diverse boards of directors. A business can obtain all commercial insurance policies with AIG in a tailored program to protect a company against its biggest risks.
AIG is the best choice for international companies, both public and private, that have large annual revenues, board members and directors around the globe, and public visibility increasing risk. The typical small business is not generally in AIG's risk appetite, but startups with aggressive growth models should consider talking to the carrier.
D&O vs Employment Practices Liability Insurance
Employment practices liability insurance (EPLI) protects businesses from claims arising from employment-related cases such as discrimination and sexual harassment. EPLI coverage is not automatically included in a D&O insurance policy, but it is often quoted together since both protect high-level managers from personal accusations and claims.
A business accused of unfair labor practices, such as discriminatory hiring practices, improper firing of employees, or not having equal promotion opportunities across gender, race, or age, are examples of EPLI claim scenarios.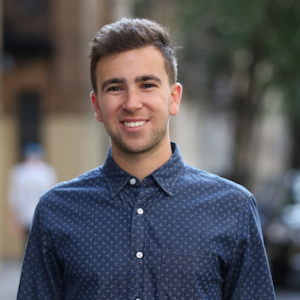 "D&O and EPLI both fall into what can be thought of as a management liability umbrella. EPLI is more discrimination-based insurance based on hiring practices, like accusations of gender discrimination. While D&O is also management-related, it protects individuals themselves if personally named in a lawsuit. In D&O, you'll hear things like 'breach of fiduciary responsibility.' Both types of insurance are important but cover different risks."
– Jonathan Selby, General Manager, Founder Shield
Who Directors & Officers Insurance Is Right For
D&O insurance is necessary for any business or organization that maintains a board of directors who have an active role in the company management. Any company that has raised capital, whether public or private, is also highly susceptible to lawsuits and should consider a policy at the onset of fundraising, since there are only Claims Made policies with no retroactive period.
The most susceptible organizations that need D&O insurance coverage include:
Public companies: Responsibilities to shareholders, community stakeholders, and regulatory authorities make publicly traded companies a top litigation risk.
Nonprofit organizations: Even small nonprofits have a board of directors who actively help raise funds for the cause, putting them at personal risk for accusations about how money is used and spent.
Businesses with investors: Any company that has made statements and presentations in order to acquire funding is subject to lawsuit for misrepresentations or misuse of funds.
Companies recruiting top executives: Key people who are considering board seats or executive positions in growing companies often want to know they are protected while representing the company's interests.
Directors and officers insurance is typically found in industries such as:
Agriculture, forestry, and fishing
Mining and construction
Manufacturing
Transportation, communication, electric, gas, and sanitary service
Wholesale and retail trade
Services
Public administration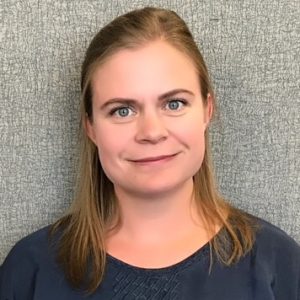 "Any company or organization that includes a board of directors or officers—and those directors and officers individually—may be vulnerable to a number of D&O exposures, such as securities litigation, regulatory actions, allegations of misrepresentation, and other breaches of fiduciary duties. As D&O claims become more common, protecting the assets of a business and the personal assets of its directors and officers is critically important."
– Shanda Davis, D&O Product Manager for Bond & Specialty Insurance, Travelers
Directors & Officers Insurance for Small Business Owners
It may not seem that the average small business owner needs to know anything about D&O insurance, especially if they have bootstrapped their business and self-funded. The reality is most small business owners don't need to worry about an off-beat Tweet leading to investor concerns or consumer unrest threatening business success.
However, many small business owners find themselves working within their community. It is good stewardship and good business to volunteer for school boards, chamber of commerce boards, and various other nonprofit organizations, and it's imperative that every business owner considers the protections offered to them when joining the cause to help as a board member. If a small business owner is the president of the school PTA, he could be named directly by disgruntled parents accusing him of misappropriating funds meant for the kids.
Tips on Getting D&O Insurance
Applying for directors and officers insurance requires understanding the risks you are addressing with the coverage. Different carriers tend to have specific industries where they are able to better manage the risk and offer more competitive pricing.
Here are three tips when getting directors and officers insurance:
Prepare Documentation Before Applying for D&O Insurance
Collect all paperwork before submitting an insurance application to expedite the underwriting process. While quotes can be quickly obtained online in a matter of minutes, actual risk is reviewed based on individual circumstances. Your policy can't be finalized and approved until the corporate financials, bylaws, and directors and investors lists are provided.
Review the D&O Policy to Be Sure Your Greatest Risks Are Covered
Take the time to understand the risks covered by your policy. This means reading through and understanding the scenarios that the various Sides protect. Side A protects directors and officers who cannot be indemnified by the policy. Side B reimburses for indemnifiable claims. Side C protects the company when named alongside a board member.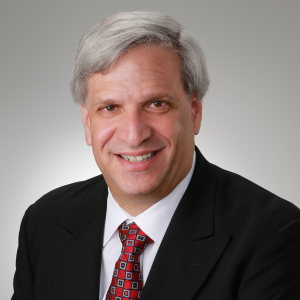 "A D&O policy provides coverage for individual directors and officers against claims for 'wrongful acts,' which are defined in the policy but may differ from insurer to insurer. This is known generally as Side A coverage—and can be purchased separately. A D&O policy also provides coverage for the company if the company is required by statute or bylaws to indemnify directors and officers. The policy also applies to other claims against the company itself, as for claims for violations of securities laws."
– Garth Gersten, Attorney, Shapiro Bieging Barber Otteson
D&O Insurance Frequently Asked Questions (FAQs)
Determining whether you need a D&O insurance policy depends on your unique business needs.
Is D&O insurance the same as professional liability?
Professional liability insurance does not protect against acts covered under directors and officers insurance policies. Professional liability insurance policies cover a business owner from errors in the work they do, while directors and officers insurance policies cover claims of egregious acts to misrepresent or defraud investors or the public.
Does my nonprofit need D&O insurance?
Every nonprofit should consider obtaining D&O insurance to protect volunteer board members in the event a claim arises against them. This encourages high-level business owners to donate time and energy to building a community cause without extensive exposure to their own businesses or assets.
Are D&O insurance & EPLI the same thing?
While D&O insurance and Employer Practices Liability Insurance (EPLI) are often quoted together, they are not the same type of policy. A directors and officers insurance policy protects managers against breaches of fiduciary responsibility, while EPLI protects against accusations of unfair labor practices and discrimination.
Bottom Line
Directors and officers insurance pays for claims against individual actions of board members and company officers. Small businesses that have raised capital or borrowed money are highly susceptible to lawsuits and need D&O insurance. It is also important coverage for small business owners working with community organizations to confirm their D&O insurance to protect themselves for community work.
To make sure your executive team is covered with the proper D&O insurance, check out CoverWallet. They offer specialized insurance at affordable prices and can get you covered fast. Get a free, no-obligation quote online in minutes.