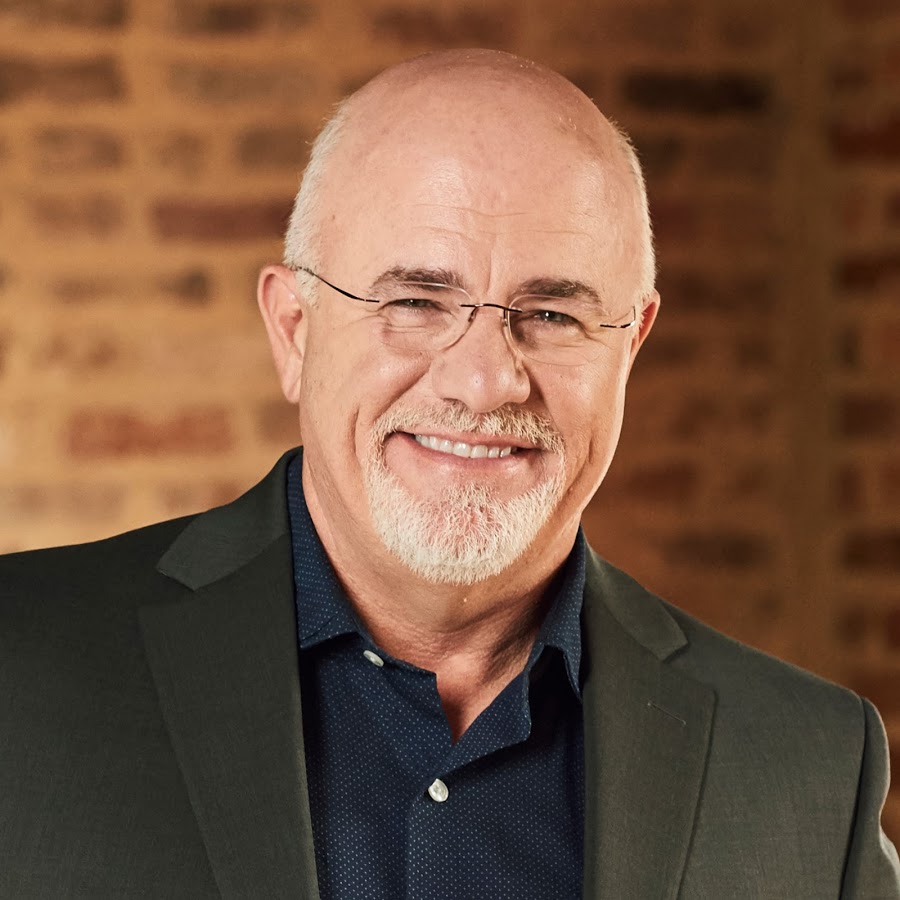 Dave Ramsey is a well-known personal finance guru, businessman, author, philanthropist, and the host of the syndicated radio program "The Dave Ramsey Show." He has published books that aim to help people attain financial freedom. Dave Ramsey quotes are a great source of motivation to achieve a debt-free lifestyle.
The following are the top 18 quotes by Dave Ramsey on money, debt, and success:
Dave Ramsey Quotes on Money & Debt
1. "Make a written budget. Don't spend anything except what's written down without coming back and adjusting the budget."
– DaveRamsey.com
2. "You must gain control over your money or the lack of it will forever control you."
– "Financial Peace Revisited"
3. "Winning at money is 80% behavior and 20% head knowledge. What to do isn't the problem; doing it is. Most of us know what to do, but we just don't do it. If I can control the guy in the mirror, I can be skinny and rich."
– "The Total Money Makeover"
4. "Some people are just stuck in their ways and have been brainwashed into believing that credit cards and debt are an unavoidable part of life."
– DaveRamsey.com
5. "You never cash out a 401(k) or IRA to pay off debt, unless it's to avoid a foreclosure or bankruptcy."
– Ask Dave Ramsey
6. "You can't be in debt and win. It doesn't work."
– "The Dave Ramsey Show"
7. "I believe that through knowledge and discipline, financial peace is possible for all of us."
– Ask Dave Ramsey
8. "I did stupid things with money, which wrecked that portion of my life. When I discovered common-sense, biblically based financial principles and applied them, our lives started turning around and we began to win with money."
– "Smart Money Smart Kids"
9. "Debt is so ingrained into our culture that most Americans can't even envision a car without a payment, a house without a mortgage, a student without a loan, and credit without a card. We've been sold debt with such repetition and with such fervor that most folks can't conceive of what it would be like to have NO payments."
– "The Total Money Makeover"
10. "Smart people don't just win with money, they protect it, too."
– Dave Ramsey's Tweet
11. "Money problems are never the problem. They're always the symptom of something else that's going on."
– Dave Ramsey's Tweet
Success Quotes by Dave Ramsey
12. "You see, if you want to win, you ought to try finding some people that are winning and emulate or mimic what they are doing."
– Messages series: Life, Money, Hope
13. "The thousands of very public business mistakes I have made seem to fade behind the things that worked. The times I do something or try something that might hurt are never fatal. The more I embrace the fear—try something anyway—the better I get at it."
– DaveRamsey.com
14. "That's the biggest lie we've ever believed: where you went to school has some correlation with your future success—it has almost zero."
– Debt-free Degree Town Hall Event
15. "The enemy of 'the best' is not 'the worst.' The enemy of 'the best' is 'just fine.'"
– "The Total Money Makeover"
16. "Change is painful. Few people have the courage to seek out change. Most people won't change until the pain of where they are exceeds the pain of change."
– "The Total Money Makeover"
17. "Success is a pile of failure that you are standing on."
– Dave Ramsey's Tweet
18. "The bad news is, your success is up to you. The GREAT news is your success is up to you. So go WIN."
– Dave Ramsey's Tweet
Bottom Line
Dave Ramsey believes that an effective way to achieve financial freedom is to lead a debt-free life. He had his share of failures and he wants to impart the lessons that he learned to others. He published several books to help people manage their personal finances efficiently. These Dave Ramsey quotes can help you get motivated to achieve your best.