Davinci Virtual Review: Is It Right for Your Business?
This article is part of a larger series on VoIP.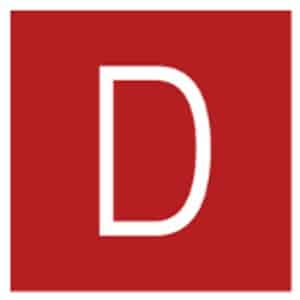 USPS requires that virtual office users complete and notarize a U.S. Postal 1583 Form and authorizes commercial mail agents to receive mail on the customer's behalf. Davinci facilitates the completion of this process by providing a free online notary who will process the application online, including identity verification and electronic signature. Read this for more information on setting up your mailbox with Davinci Virtual.
Davinci Virtual Overview
PROS

CONS

Comprehensive physical service offerings (e.g., business address, mail receiving, meeting and event spaces)
No 24/7 services
Offers mail receipt and forwarding for premium plans
No automatic or regular mail notification
Cost-effective with a business address starting at $49 per month
One-time setup fee that starts at $150
Extensive global presence with over 5,500 locations, including major cities
No month-to-month option; minimum six-month commitment with 30-day written notice to cancel
Includes the U.S. Postal 1583 form notary with subscription purchase
No free trial
What We Recommend Davinci Virtual For
Davinci Virtual is an excellent solution for small businesses and startups in need of a physical address and administrative support for a fraction of the price. With a monthly starting price of $49, users access a worldwide network of virtual offices and business support services. While some key services are subject to additional fees, its live receptionist and web chat services, coworking and meeting spaces, and mail forwarding features give you the perks of a professional office without the cost.
When to Use Davinci Virtual
Small businesses and startups entering a new market or location: Davinci Virtual's business address services allow you to protect your personal information using a professional address for credibility. Its prime global locations give companies a legitimate business address, making it one of the providers in our list of best virtual office companies. This service benefits those who want to establish a presence in a new location or market without the infrastructure and overhead expenses.
Businesses with sales teams working out of the office: Davinci Virtual's live receptionist services ensure calls will still be answered even when your sales team is mobile. With this, Davinci Virtual is among our list of the best answering services for companies looking for virtual admin assistants and call answering solutions. Virtual offices with meeting spaces equip your team with meeting spaces and desks when needed, without the expense of maintaining a physical space.
Companies that want freedom from a monthly office lease: Davinci Virtual offers physical addresses, call answering, and pay-per-use meeting spaces. This affordable alternative provides visibility in different locations for small businesses not interested in having a monthly lease or extra overhead expenses.
When Davinci Virtual Might Not Be a Good Fit
Small businesses that do not have walk-in clients: Davinci Virtual's digital office services provide full-service offices. However, some businesses do not need physical spaces, such as tech-based firms and startups working 100% remotely with no walk-in clients. In such cases, full-featured unified communications as a service (UCaaS) platforms for internal and external communications with collaboration tools are best. Consider Nextiva and read this Nextiva review to find out if this voice-over-internet-protocol (VoIP) system is right for your business.
Small companies wanting a virtual space that mimics a physical office: Davinci Virtual's business address and receptionist services offer a physical space for your business. However, for businesses that want an online office environment and layout, Sococo offers a collaborative digital workspace where colleagues interact and enter virtual rooms and spaces. Team members are able to work side-by-side digitally for better productivity and collaboration.
Solopreneurs needing a temporary service for a seasonal surge or project: Davinci Virtual gives companies and entrepreneurs the legitimacy of a physical business address without leasing and staff expenses. However, service contracts come with a six-month commitment. As an alternative, consider MAP Communications, which is ideal for businesses needing additional support for temporary load increases or projects with its affordable per-minute plan.
Davinci Virtual Pricing
Davinci Virtual offers four paid plan options for live answering services beginning at $129 per month for 50 live answer minutes. Its live receptionist and virtual office assistants screen calls, take messages, check your availability, make outbound calls, and field customer queries.
| Davinci Virtual's Live Receptionist Services | Business 50 | Business 100 | Premium 50 | Premium 100 |
| --- | --- | --- | --- | --- |
| Monthly Pricing | $129 | $239 | $249 | $319 |
| Live Answer Minutes | 50 | 100 | 50 | 100 |
| Free Local or Toll-free Numbers | ✓ | ✓ | ✓ | ✓ |
| Live Call Answering & Auto-receptionist | ✓ | ✓ | ✓ | ✓ |
| Call Screening, Forwarding, Routing & Conferencing | ✓ | ✓ | ✓ | ✓ |
| Unlimited Long Distance Calling Services | ✓ | ✓ | ✓ | ✓ |
| Bilingual Virtual Receptionists | ✕ | ✕ | ✓ | ✓ |
| Appointment Scheduling & Order Processing | ✕ | ✕ | ✓ | ✓ |
| Admin Assistant | ✕ | ✕ | ✓ | ✓ |
Click on the drop-down menu below to see the rates for the other services offered by Davinci Virtual:
Virtual Office
Davinci Virtual's pricing begins at $50 per month for its basic business address services. The price of its business address services varies per location, and the total cost depends on the chosen services. The website allows customers to key in a location, displaying options in the area with corresponding rates.
Below are examples of the monthly fee, with a one-time setup fee on top of the rate. Some locations offer promos, so rates are subject to change:
New York City: Penn Plaza at 127 West 30th Street, 9th Floor, starts at $199 per month plus a discounted $150 one-time setup fee
Singapore City: One Raffles Place – Tower 2, Singapore, starts at $104 per month plus a $199 one-time setup fee
Madrid: Spaces at Rio at Calle de Manzanares, 4 Madrid, starts at $47 per month plus a $199 one-time setup fee
---
Auto-receptionist & Call Answering Services
With Davinci Virtual's fully automated telephone system, incoming calls are routed to a voicemail or any predetermined number you select. Below are the three auto-receptionist business plans offered:
Auto receptionist (startup package): $59 per month for call forwarding and unlimited long distance
Auto and email: $69 per month, which includes corporate email
Auto plus: $99 per month, which includes up to four line extensions
---
Live Web Chat
With Davinci Virtual's live web chat, agents answer questions and transact sales through your online platform to convert prospects into customers and provide instant client servicing. Davinci Virtual trains agents, saves and sends chat transcripts and history, and customizes chat buttons, invitations, and customer greetings. There are three options for live web chat services that include:
$79 per month: 25 chat sessions
$129 per month: 50 chat sessions
$199 per month: 75 chat sessions
---
Space Rentals
Davinci Virtual has over 20,000 meeting spaces in over 5,500 locations across more than 50 countries. According to its website, meeting room rates vary per location, but customers rent hotdesks for as low as $5 per hour. Day offices, workspaces, and coworking spaces begin at $10 an hour. Below are the starting rates for meeting room rentals:
Small conference room: $10 an hour
Medium conference room: $20 an hour
Large conference room: $30 an hour
Training room: $25 an hour
Boardroom: $20 an hour
The rates for event spaces depend on the location and time of the event and are exclusive of the cost of food catering services. Food options range from light snacks for short sessions to full meals.
---
Incorporation Services
Davinci Virtual works with Legalinc and offers registered agent and business formation services. Below are the three paid service packages options:
Registered Agent Annual Fee: $149 per year
Entity Formation Essentials: $199, one-time fee
Entity Formation Essentials: $399, one-time fee
---
Davinci Virtual Features
With Davinci Virtual, businesses have a furnished and presentable place to receive clients and conduct meetings with skilled services, such as live receptionists, mail forwarding, and unlimited long-distance dialing. Users can tap professional business addresses worldwide, avail of lobby directory listing and greeter, day offices, and a business support center.
General Features
Davinci Virtual's office support improves productivity by managing mail reception and forwarding. It also offers day office and meeting rooms with internet, presentation tools, and catering services. With core and additional services varying between its 1,600 locations, it helps small businesses reduce operational costs by supplying back-end support.
Here is a list of the features offered by Davinci Virtual:
Professional business address
Mail receipt and forwarding
Lobby directory listing
Incorporation and registered agent
Lobby greeter
Meeting and conference rooms
Day offices and coworking spaces
Business support center
Meeting catering
Internet and presentation tools
Auto and live call receptionists
Live web chat
Virtual Office Space
Davinci Virtual's business address services enable companies to establish greater credibility and visibility by using one of its addresses. In addition to a business location, a virtual office provides mail forwarding services, lobby directory listing, and fully equipped meeting spaces. These give your business a more professional feel and the necessary support to stay on top of administrative concerns with minimal overhead expenses.
---
Live Call Answering Receptionists
Davinci Virtual's professional live receptionists are there to ensure you never miss a call again, especially when paired with a dedicated business phone system. Plans come with live answer minutes and include services such as call and voicemail management, call routing and forwarding, order processing, and bilingual receptionists with Spanish proficiency.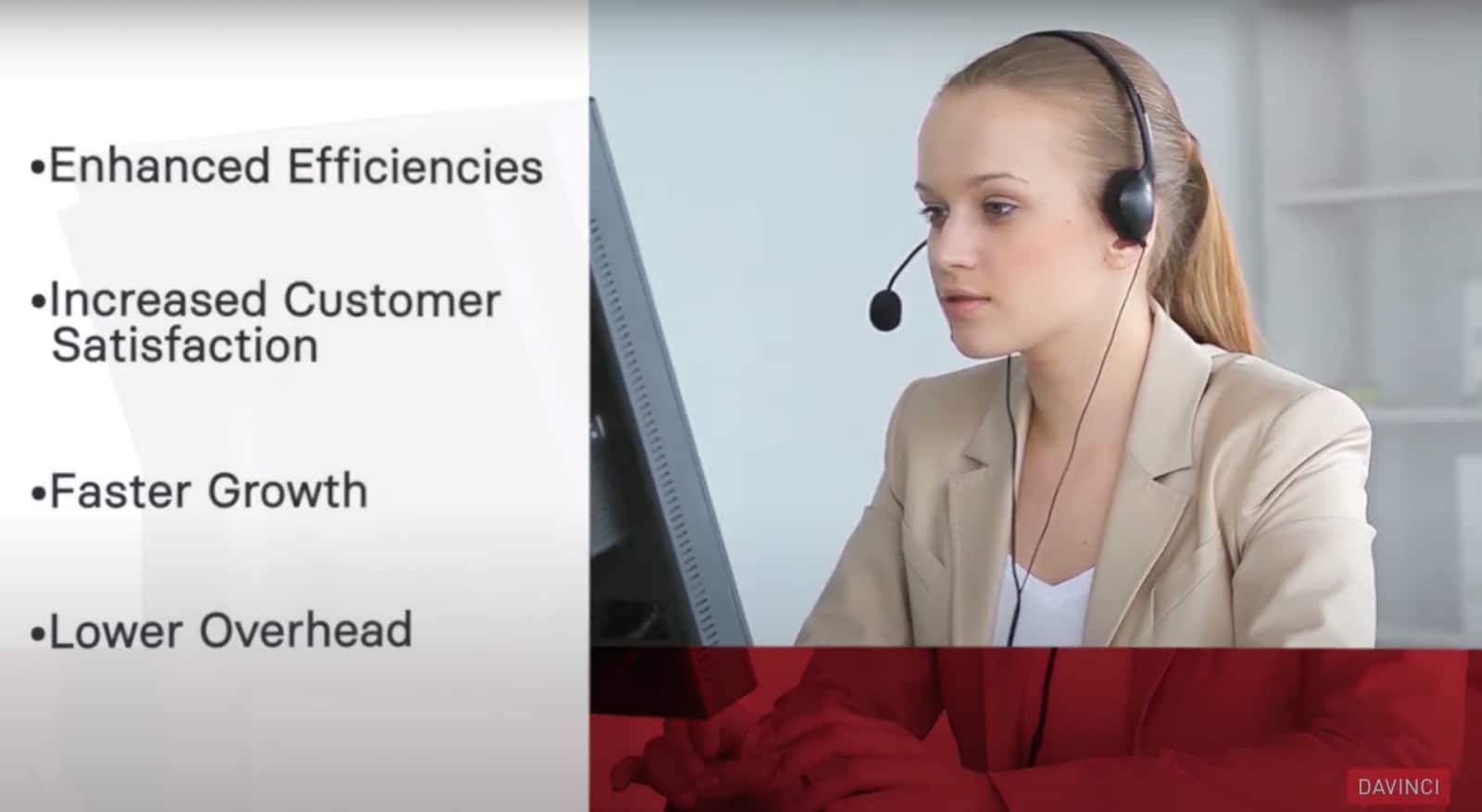 ---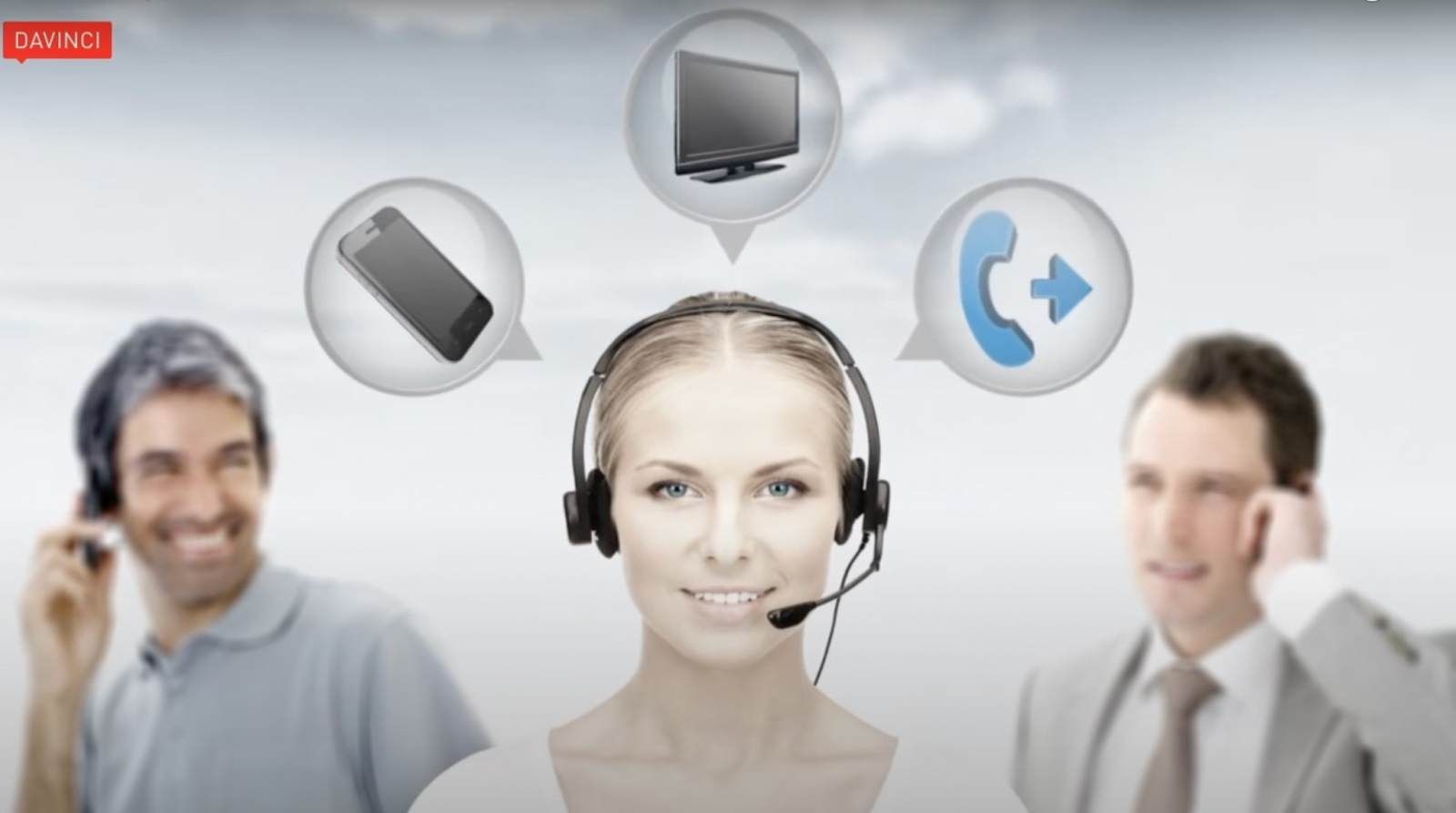 ---
---
Event Spaces
Davinci Virtual offers a full menu of business space needs, including event spaces. In addition to the meeting, board, and conference rooms, customers can also book spaces for longer, larger events like training sessions and seminars. These professional rooms are rented by the hour or per day and come with internet, equipment, lobby greeters, and catering options.
---
Davinci Virtual Alternatives
Davinci Virtual offers a wide variety of virtual office and live receptionist services for small businesses and freelancers who need back-end support and meeting spaces. With all its solutions, it still lacks integration options, internal collaboration features, 24/7 call answering services, and a month-on-month subscription option. If you are looking for a provider with these features, here are the best Davinci Virtual alternatives to consider:
| | | |
| --- | --- | --- |
| Best for: Small businesses that need an answering service with affordable packages | Best for: Companies that need an answering service with integrations with known business solutions | Best for: Businesses that want dedicated receptionists with 24/7 services for call and live chat answering |
| Starting price: $43 per month and $1.27 per minute | Starting price: $219 per month | Starting price: $299 paid monthly |
| or | | or |
Davinci Virtual Reviews: What Users Think
Feedback on the services of Davinci Virtual has been relatively positive, thanks to its convenient locations and extensive options for meeting spaces. Based on customer experience, its call agents and lobby greeters are very friendly. There were concerns raised regarding billing, which were promptly handled by the customer service team.
At the time of publication, Davinci Virtual has earned the following scores on popular user review sites:
Consumer Affairs: 4.5 out of 5 based on 337 reviews
Trustpilot: 4.1 out of 5 based on 1,641
Clutch: 4.5 out of 5 based on 20 reviews
A few customers noted that Davinci Virtual does not have a service that notifies customers if any mail has been received for pick up. However, Davinci Virtual does offer mail forwarding services that start at $15.
Bottom Line
Davinci Virtual is a flexible virtual office solutions provider that allows small businesses to pick and choose the services needed to enhance office operations and call answering services. With over 1,600 locations, subscribing to its virtual office offerings gives small businesses a presentable place to conduct meetings, complete with technology, catering, and administrative support.